After surviving in the Bigg Boss house for 143 days, television actress Rubina Dilaik won the reality show on February 21.
Rubina, among the strongest contestants in the 14th season, invited flak from host Salman Khan on most Weekend Ka Vaar episodes.
Despite the superstar's carping, the 33 year old won hearts, courtesy her fierce and bold personality.
We aren't surprised at all to see Rubina clinch the BB trophy.
Namrata Thakker looks at her top 10 moments from the Bigg Boss journey.
When Hina, Gauahar saw a winner in Rubina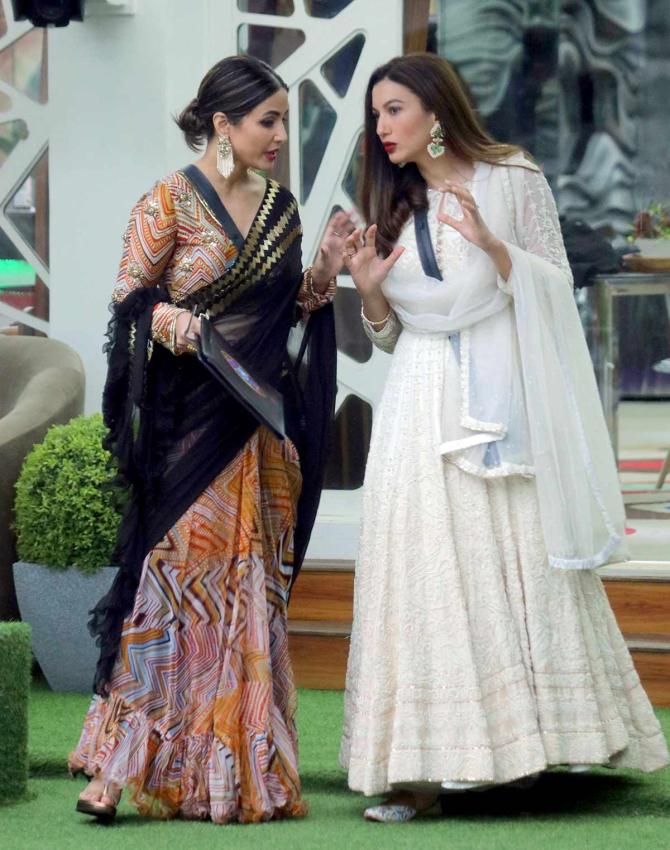 In the first two weeks itself, Rubina caught everyone's attention including seniors Hina Khan and Gauahar Khan.
During a heated argument with Nishant Malkhani and Jaan Kumar Sanu, Rubina stood her ground and didn't budge.
That's when Hina and Gauahar felt that Rubina could easily win the show and expressed the same to Siddharth Shukla.
When Rubina stood up for the transgender community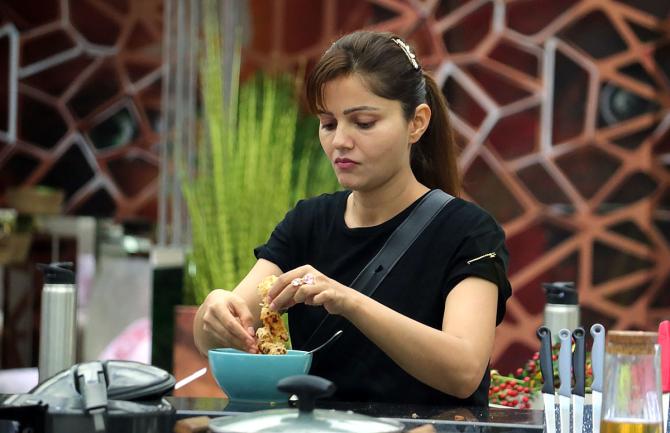 In the show, Rubina took a stand for the transgender community when Shehzad Deol used a derogatory term during a fight with Nishant Malkhani.
She made him apologise on national TV and asked him not to repeat the same mistake.
When Rubina threatened to leave the show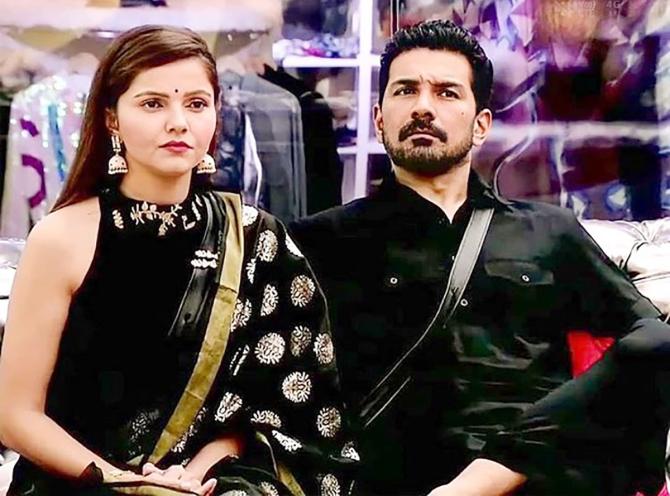 During one of the Weekend Ka Vaar episodes, Salman called Rubina's husband and fellow contestant Abhinav Shukla her 'samaan', which upset her big time.
Later, when she was called to the confession room, Rubina threatened to leave the show saying, 'I feel utterly disrespected, I believe in mutual respect and I cannot function and work at a place where I feel disrespected.'
When Rubina refused to do the Kachra task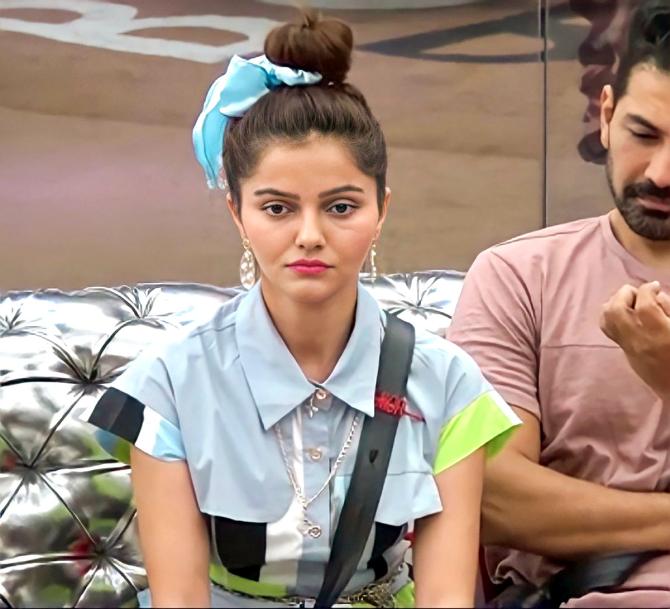 Salman got angry with the Chhoti Bahu actress when she refused to do a task called 'Dimag Mein Kachra' during a Weekend Ka Vaar episode.
After Salman gave her a piece of his mind, she participated in the task.
When Rubina revealed about her divorce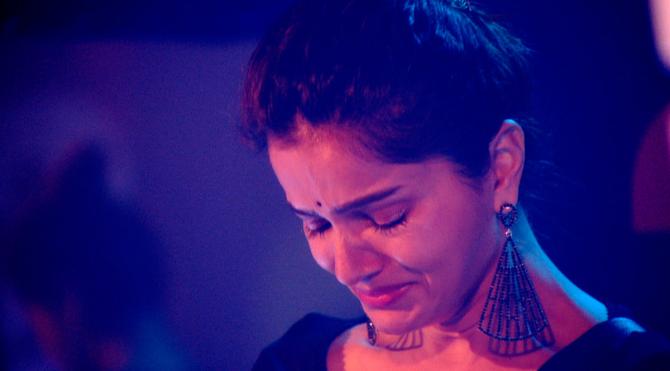 During an immunity task, the contestants were asked to reveal their deepest, darkest secret.
That's when Rubina shocked the entire nation while confessing that she and Abhinav were heading for a divorce before they came onto the show.
Rubina-Kavita Kaushik's big showdown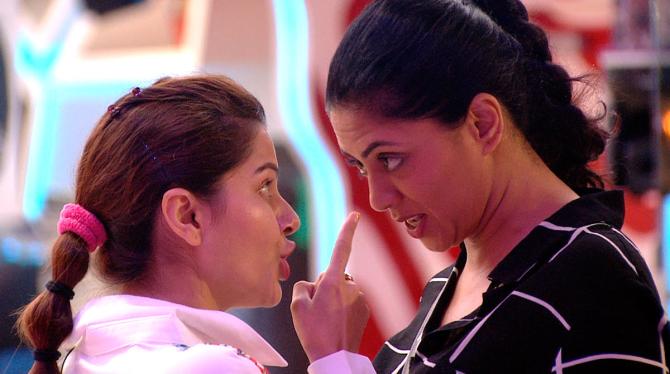 Except for Nikki Tamboli, Kavita Kaushik fought with everyone when she entered the show second time around.
Kavita and Rubina's fight was the ugliest of the season.
Both ladies had a big showdown after Kavita dragged Abhinav into their fight and said something unpleasant about him.
Ultimately, Kavita walked out of the house and did not return.
When Rubina fought with Jasmin Bhasin
Rubina and Jasmin Bhasin were BFFs in the Bigg Boss house until they had a huge fight during a task wherein they were pitted against each other.
Rubina lost her cool and asked Jasmin to talk to her face and not behind her back when the latter said, 'I have understood your real face, play your clever games with someone else.'
Post that task, Rubina and Jasmin's friendship went kaput.
When Rubina threw water on Rakhi Sawant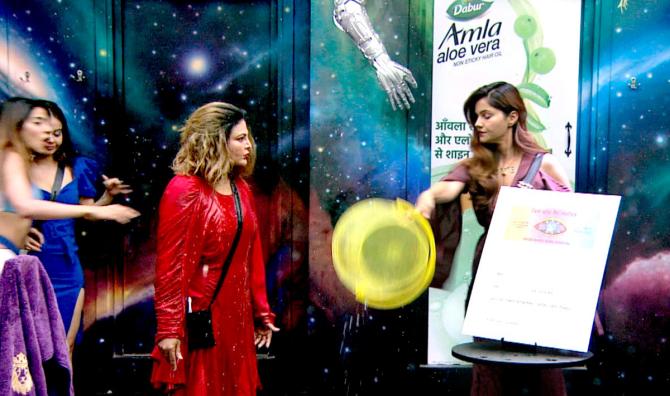 As a challenger, Rakhi Sawant's entry in Bigg Boss was quite refreshing.
She got along well with Rubina and her husband Abhinav initially.
But when Rakhi called Abhinav 'tharki', Rubina got miffed and ended up throwing a bucket of water on Rakhi.
As a punishment, Rubina was nominated for the entire season.
When Rubina-Rahul's fight almost got physical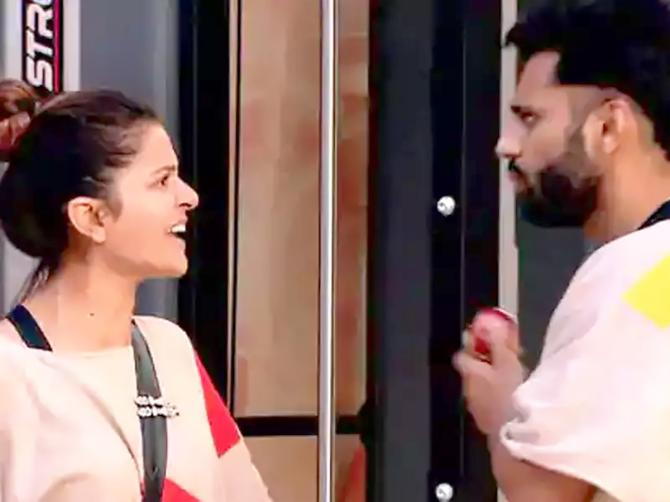 Throughout the show, Rubina and Rahul Vaidya's animosity remained constant and they were at loggerheads until the very last week.
But things got out of control when one of their fights turned intense.
Rubina lost her calm when Rahul made a snide personal comment saying, 'Ye biwi ka nahi ho saka, kisi aur ka kya hoga bhai.
Eventually, Abhinav had to jump in and push Rahul away.
When Rubina won the Ticket to Finale task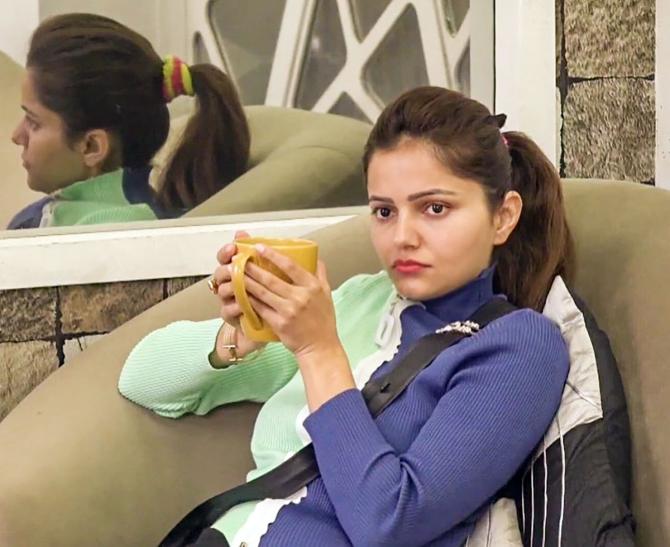 Despite being nominated for the entire season, Rubina gave her best and won the Ticket to Finale task with the help of her sister Jyotika Dilaik.
She ended up saving Nikki from the nominations and as a result, the latter became the first finalist of Bigg Boss 14.
Even Salman praised Rubina for her efforts and selflessly doing the task for her friend Nikki.