After a showdown with Rubina, Kavita walks out of the house.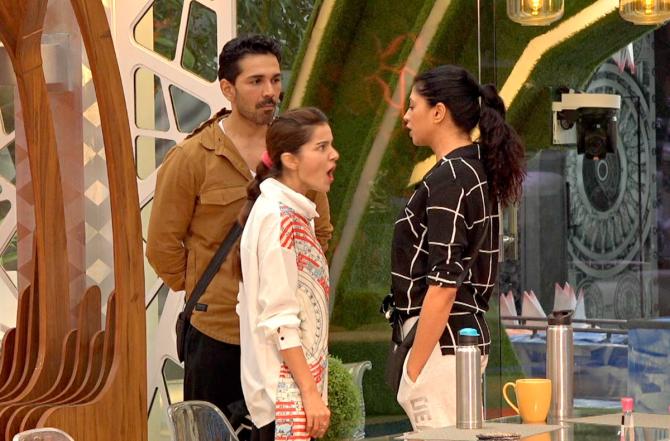 While Jasmin Bhasin and Aly Goni discuss on who should leave the show, the others congratulate each other for performing well in the elimination task.
Jasmin asks Aly to stay as she can't survive in the game without him.
Aly disagrees and reminds Jasmin that he came on Bigg Boss just to support her.
Both of them get emotional.
Ultimately, Aly decides to leave.
Jasmin breaks down again and Aly consoles her for the last time before leaving the Bigg Boss house.
At night, Rahul Vaidya and Nikki Tamboli asks Jasmin to not cry and stay strong.
The Naagin actress tells Rahul that now she has more reason to play the game strongly.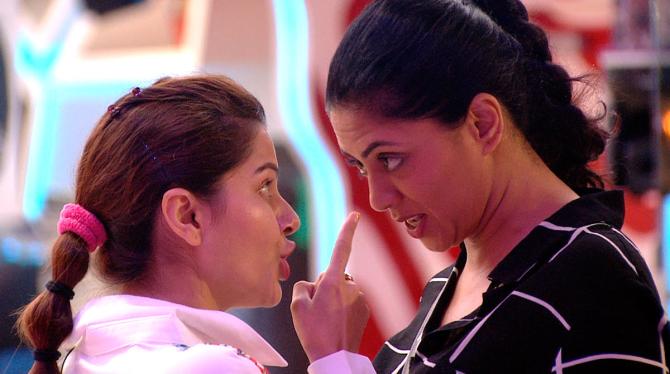 The next morning, a new task is announced by Bigg Boss.
The housemate, who wins the task, will join Eijaz in the finale week.
The task is called Shark Attack wherein contestants have to try and take a seat in a boat, which has been stationed in the garden area.
Since Eijaz is already immune and in the finale week, he is the sanchalak.
While there are six contenders, the boat only has five seats.
With every buzzer, the boat will have one less seat and one less contender.
The housemate, who fails to grab a seat, can try and provoke others so that they leave their seat and are disqualified. But no one can get physical.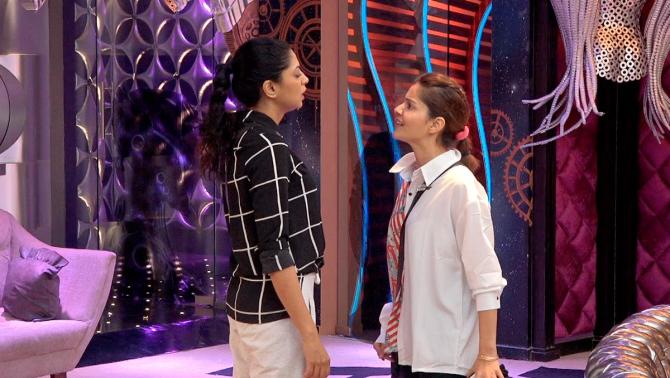 In the first round, Kavita is left without a seat.
After a point, everyone is bored sitting in the boat.
Rahul acts a drunkard to liven up the situation.
Rubina gets up from her seat and tells Kavita to fight for it and make the task interesting.
But she doesn't and instead, both the ladies get into an argument.
The first round is over and Kavita is out of the race.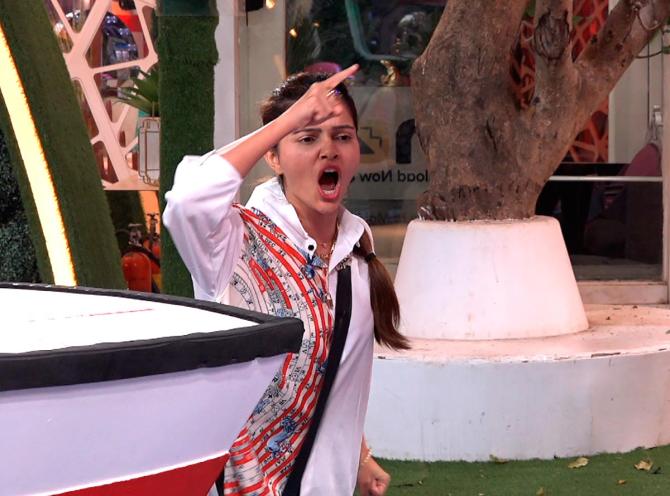 The contestants gets ready for the second round, but the buzzer never goes off.
Bigg Boss announces that the task is over for the day and calls everyone in the living for something important.
A clip is then shown to the contestants where no one seems interested in the game or in talking to one another.
Bigg Boss reprimands everyone for not showing their competitiveness or eagerness to win the show.
After the clip is over, Rubina says something about everyone having a bad attitude towards the game and in the house.
This irks Nikki.
Their conversation turns ugly when Kavita jumps in and starts attacking the husband and wife personally.
Rubina loses her cool and retaliates saying that Kavita doesn't have the guts to say anything on her face.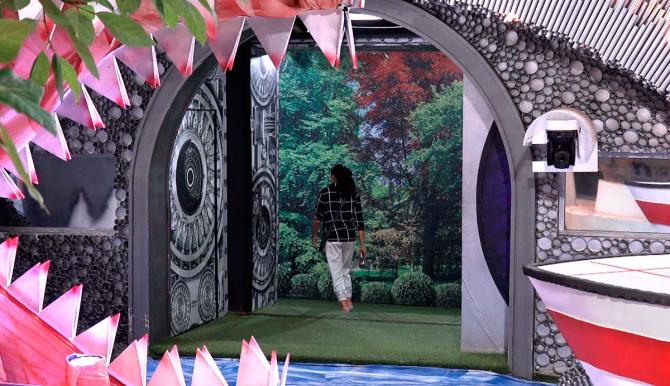 There's a big showdown and eventually, Kavita walks off the main gate of the house, leaving everyone surprised.
At night, Bigg Boss closes the door hinting that Kavita may not return in the game.