Veteran composer Khayyam passed into the ages on August 20. He was 92.
His music was loved by film personalities and political leaders alike, and they took to social media to offer their condolences.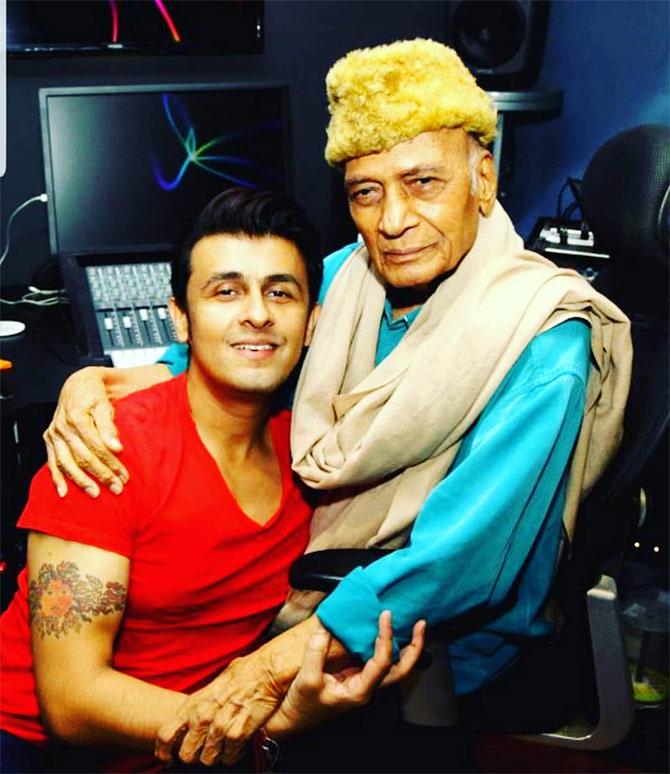 Sonu Nigam: One of the greatest Music composers of all time, Khayyam Saheb. Sitting in the hospital, we watch him become one with the Universe. I have had the honor to have sung for him although the movie never saw the light of the day. God bless sir.. Till we meet again #Khayyam #great #musicians #prayers
Sonam Kapoor: Kabhi kabhi mere dil mein khayaal aata hai, Ki jaise tujhko banaya gaya hai mere liye, Ki jaise tujhko banaya gaya hai mere liye, Tu abse pehle sitaaron mein bas rahi thi kahin, Tu abse pehle sitaaron mein bas rahi thi kahin, Tujhe zameen pe bulaya gaya hai mere liye.
Anil Kapoor: A humble man, great composer & a true artist...Khayyam Saab was, and will remain an inspiration. He will truly be missed.
Amitabh Bachchan: .. a legend in music .. a soft spoken amiable soul .. one that contributed to several films and some of the more important ones of mine .. passes away .. KHAYAM sahib .. for all the memorable music he conducted and produced .. prayers condolences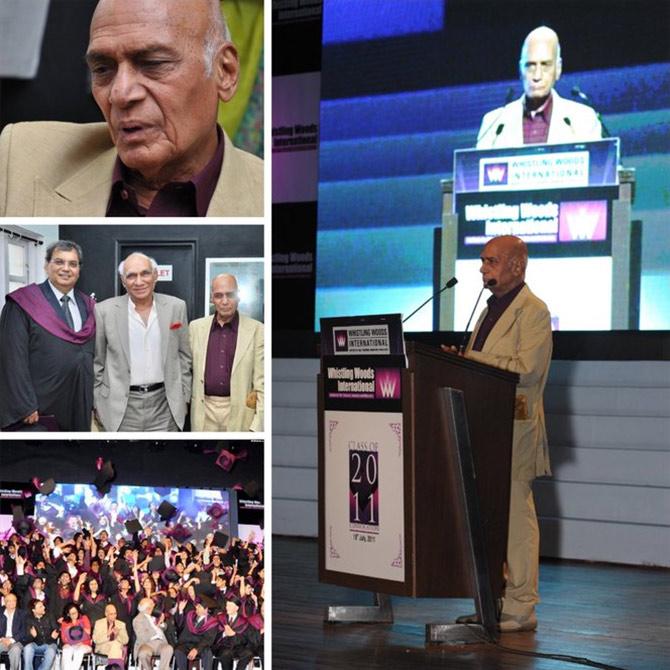 Subhash Ghai: Pay our hearty tribute to grt legend KHAYYAM SAHIB. Who brought a different flavour in hindi film music as evergreen. We remember his precious words to our students at convocation of whistling woods he was honoured with maestro award. RIP SiR.
Lata Mangeshkar: Mahan sangeetkar Aur bahut nek dil insan Khayyam sahab aaj humare bich nahi rahe. Ye sunkar mujhe itna dukh hua hai jo main bayaa'n nahi kar sakti. Khayyam sahab ke saath sangeet ke ek yug ka anth hua hai. Main unko vinamra shraddhanjali arpan karti hun.
Khayyam sahab mujhe apni choti behen maante the. Wo mere liye apni khas pasand ke gaane banaate the. Unke saath kaam karte waqt bahut accha lagta tha aur thoda darr bhi lagta tha kyo ki wo bade perfectionist the. Unki shayari ki samajh bahut kamaal thi.
Isiliye Meer Taqi Meer jaise mahan shayar ki shayari unhone filmon mein laayi. Dikhayi diye yun,jaisi khubsoorat ghazal ho ya apne aap raaton mein jaise geet, Khaiyyam sahab ka sangeet hamesha dil ko choo jaata tha. Raag Pahadi unka pasandida raag tha.
Aisi na jaane kitni baatein yaad aarahi hai, wo gaane wo recordings yaad aarahi hain. Aisa sangeetkar shayad phir kabhi na hoga. Main unko aur unke sangeet ko vandan karti hun.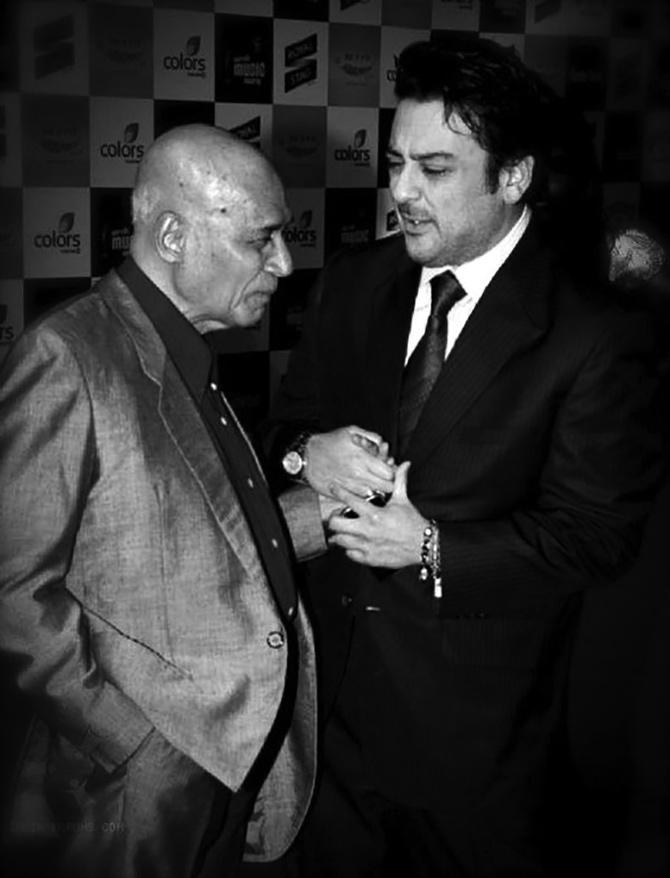 Adnan Sami: I'm extremely saddened to learn of the demise of our Legendary Music Composer Khayyam Sahib. He is credited with some of the most iconic film soundtracks. Umrao Jaan, Kabhi Kabhi, Razia Sultana to name a few. God bless his soul.
Karan Johar: RIP Khayyamsaab!!! Your music lives on......
Anupam Kher: #KhayyamSaab के जाने का सुनकर बहुत दुःख हुआ। इनकी धुनों को सुनकर हमने अपनी ज़िंदगी के बहुत सारे पड़ाव पार किए है। कुछ उदास होकर, कुछ ख़ुश होकर और कुछ गुनगुना कर। हमारे बीच आपकी कमी हमेशा महसूस होगी पर आप हमेशा हमारे साथ और हमारी यादों में रहोगे ख़य्याम सांब।
Madhur Bhandarkar: करोगे याद तो हर बात याद आएगी ... #khayyam sir, your immense contribution in the world of music will be always remembered. #RIP.
Vishal Dadlani: Feels like music lost a note today. #Khayyam Saab, thank you for your music and for your kindness each time we met. Wish it could have been more often, but I'm glad I was able to thank you in person for the wonderful music you gave us. The songs from Kabhie Kabhi, Umrao Jaan and Noorie will never fade, and neither will you.
Rishi Kapoor: RIP. Khayyam sahab.
Ayushmann Khurrana: RIP Khayyam saab.
Hansal Mehta: An entire era was blessed with music from Madan Mohan, SD Burman, Naushad, Khayyam, RD Burman and Kalyanji Anandji aided by singers at their peak and some great poetry. What we have is mostly mediocrity and noise with only a few exceptions. Sound rules over melody and poetry.
Kailash Kher: ये देश जिनका हमेशा ऋणी रहेगा ऐसे गुणी संगीतकार, इंसानियत के पर्याय Mohammad Zahur Khayyam, Fondly Known as #Khayyam Saab नहीं रहे ।composer of #KabhiKabhiMereDilMein #InAnkhoKiMastiKe #DikhaiDiyeYun & many more epic songs. Thank U for leaving treasures of music behind. RIP.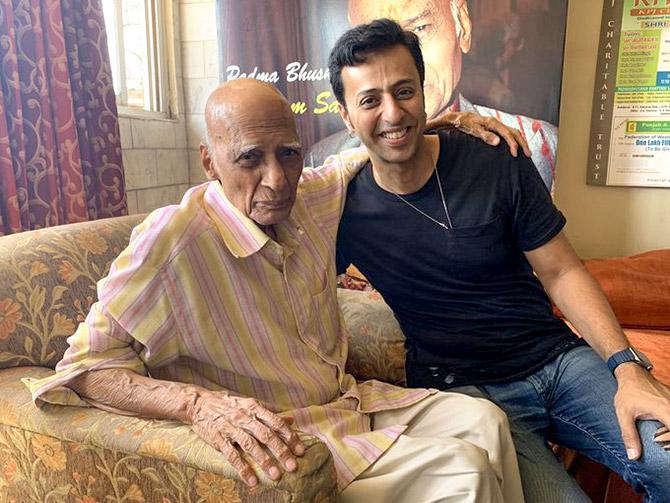 Salim Merchant: The Legend Khayyam saab passed away this eve at 9.28 pm. What a huge loss to the Music & Film world. I was by his side all day today with @TalatAziz2 bhai & Bina Aziz. May Allah bless his Soul. Inna Lillahi wa inna ilayhi raji'un. We will miss you Khayyam Saheb.
Harshdeep Kaur: Your legendary music will always live on! Rest in peace #Khayyam Saab
Javed Akhtar: Khayyam saheb the great music director has passed away. He has given many all time great song but to make him immortal only one was enough " voh subah kabhi to aayehi "
Renuka Shahane: Khayyam sahab...a legend has passed away....his unparalleled legacy lives on....was blessed to have spent many days in his quiet company thanks to Gajendra Singh, Close-up Antakshari and Zee TV.
AR Rahman: A True Patriot and a Master Songwriter...Mohammed Zahur Khayyam
Naved Jafri: Deeply saddened by the demise of khayyam sahab! Condolences to the family, May the almighty give them strength and patience to bear this irreplaceable loss.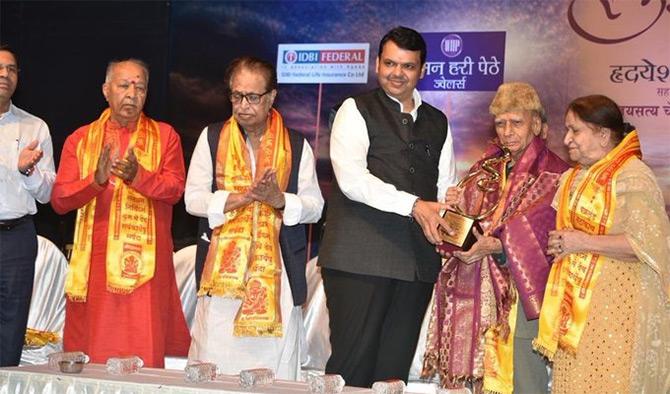 Prime Minister Narendra Modi: India will remain grateful to Khayyam Sahab for giving us some of the most memorable compositions, which will be remembered forever. He will also be remembered for his humanitarian gestures to support upcoming artists. His demise is extremely saddening.
President Ram Nath Kovind: Saddened to learn of the passing of Khayyam Sahab. A legendary music composer, his music brought joy to millions. Khayyam Sahab will always be remembered for his compositions. My condolences to his family and well-wishers #PresidentKovind
Chief Minister of Maharashtra Devendra Fadnavis: Extremely sad to know that Padma Bhushan Khayyam Sahab has left us! We lost a legendary music director, composer. He is awarded with many Filmfare awards, National awards for his exemplary work in the field of music. Kabhi-Kabhi, Umrao Jaan will keep his memories alive for ever!