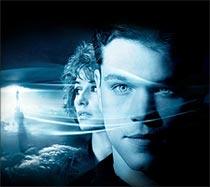 Shaikh Ayaz reviews Hereafter. Post YOUR reviews here!
There's a line in this wonderful example of hyperlink cinema that, in a way, could characterise its creator Clint Eastwood's status as one of the torchbearers of modern-day filmmaking. Matt Damon's George Lonegan, an obsessive lover of Charles Dickens, says he never understood why people talk about Shakespeare. He'd prefer Dickens, he insists and has a picture of the English author framed on his wall.
Similarly, Eastwood's cinema compels you to rank him higher over others. The director's foremost quality is to engage its viewer in a beautifully nuanced narrative. The 'Man with No Name' has come far, far ahead as a storyteller and today, has a name that is often associated with cinema of substance.
Hereafter
could have been mundanely titled Afterlife, if not for Eastwood's ability to look at life differently.
I'd like to believe
Hereafter
is more philosophical than supernatural. Its characters are measured and sane. George, a psychic with an unbelievable ability to make connections with the dead, is restrained and wishes to live a normal existence. Twice, he alludes to a life of normalcy, giving
credence to the fact that he's fully in control of his powers and emotions. He tells his brother, in a defining scene, 'It's not a gift, it's a curse.' His brother thinks it George's duty to help do 'readings' but the only thing George aspires for is a normal life.
Hereafter
plays out in different continents, linking three stories with an array of characters and divides its time mostly between their personal histories, losses and emotional twists.
One involves journalist Marie Lelay (Cecile de France) who's dealing with the aftereffects of a near-fatal experience, the other deals with London-based twin boys using quick-wit to get their liquored-up mother out of trouble and third, of course, features George and his attempts at a love story of his own. The romantic interludes play out delicately at Sabrina-like scenes of culinary classes.
Without getting pedagogical or making it sound like a spiritual discourse on life after death,
Hereafter
uses its plot to go beyond what is expected. It's a very contemporary and competent look at a theme that may not otherwise seem relatable in a highly hedonistic modern-day existence. Eastwood makes supernatural and spiritual curiosity sound cool. Just the way he made cowboys look cool.
Rediff Rating: