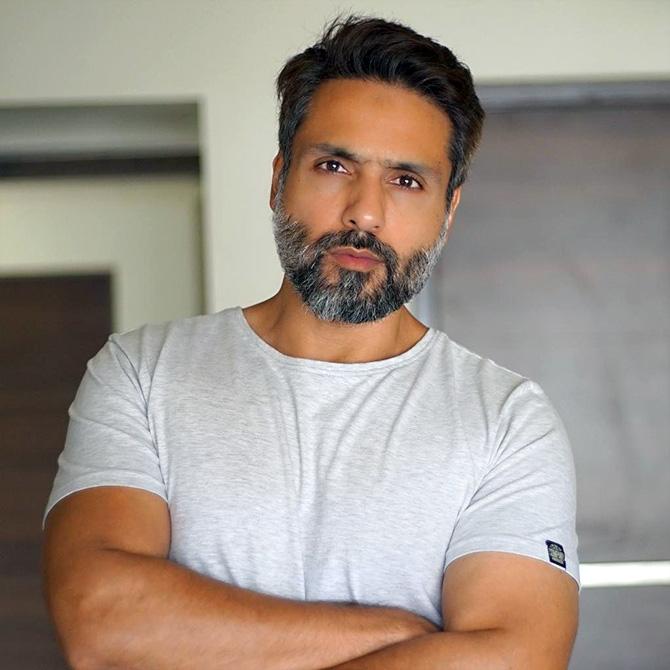 With the television industry in the throes of near bankruptcy, many television actors and technicians state they are not being paid during this lockdown.
A television actor committed suicide last week and another is in the hospital with no money to pay the bills.
Television serial producers claim they have run out of funds.
"I've been in the television industry for 20 years and I've seen how cheaply producers behave when it comes to paying their artistes," prominent television actor Iqbal Khan tells Subhash K Jha.
"Actors and technicians, who work around the clock for 14 to 16 hours on one serial have no other source of income. When they are told the producer has no money to pay them, where do they go?" he asks.
Iqbal feels the responsibility of paying the basic salary of actors and technicians should be taken up by the television channels.
"They are the ones who can ensure that such a crisis does not occur. Otherwise, the producers have their own monetary logistics," he says. "They begin to pay their cast and crew three months after the serial goes on air."
"Can you imagine how actors and crew sustain their livelihood while they wait for the regular cash flow?"
Iqbal feels actors are also to blame for their financial situation.
"They live beyond their means," he feels. "They come from small towns and get carried away by the razzle-dazzle of Mumbai's entertainment industry. They buy cars and homes they can't afford. They have no one to tell them the right thing to do."
The actor, who has regaled audiences in Kahiin To Hoga and Kavyajanli, says he has faced the non-payment issue only once.
"A producer didn't pay me for three months. I went to his house, threatened to take away his television set or chandelier!"