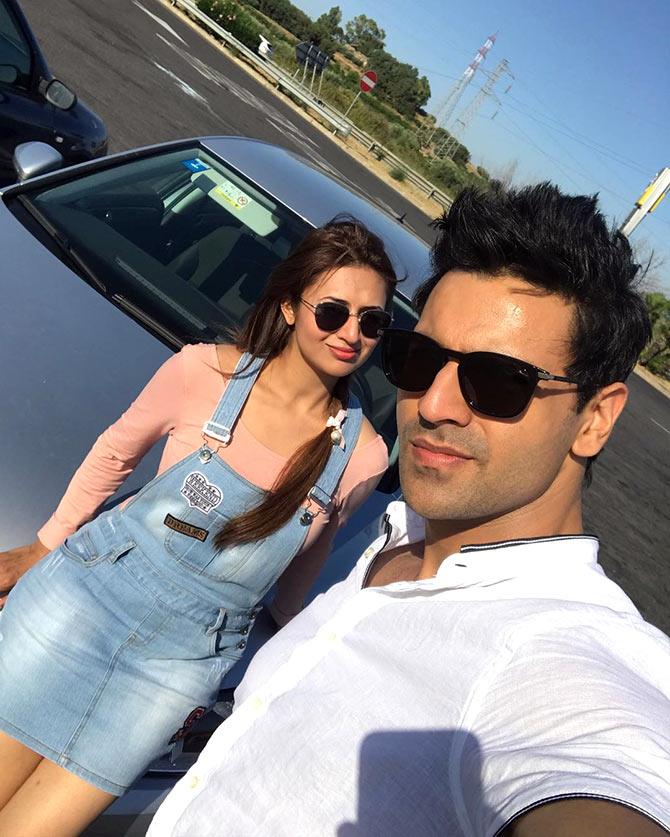 With Lockdown 4.0 underway, life is getting tougher for everyone.
Film folk are no different.
Busy actors have been missing their routines and much more.
Television star Divyanka Tripathi posts a picture with husband Vivek Dahiya and writes, 'I'm already #TravelStarved...and I don't see it happening anytime soon!! That's something I HATE THE MOST ABOUT CORONA! Share, what do you #HateCorona for? (Sorry..my first ever #HatePost)'
Well, tell us readers, what do YOU hate most about the corona way of life? Tell us in the message board below.