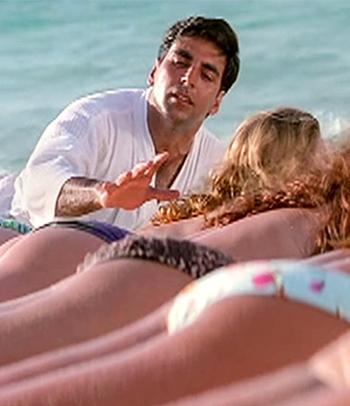 Akshay Kumar recently tweeted a video in which he condemned the Bengaluru molesters.
While support from all quarters, and condemnation of this heinous crime, is the need of the hour, we can't help but wonder if Bollywood too has played a role in promoting this kind of attitude towards women.
Akshay himself has promoted stalking and vulgarity in his movies. The characters he has played have touched his onscreen heroines inappropriately and against their wishes several times.
Which begs the questions -- on what grounds did he make the statement he did today?
Here's what Akshay, the actor, has done in his films, acts that his fans may think are fine to follow: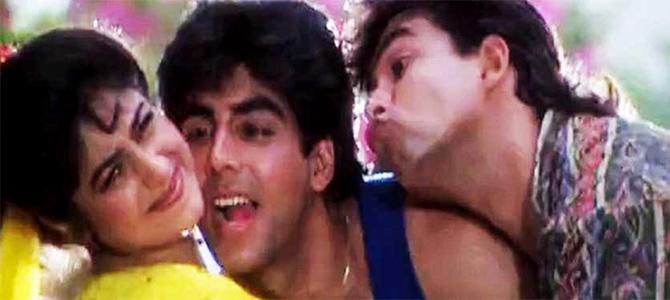 Take the song, Khud ko kya samajhti hai from Khiladi.
The lyrics go like this: 'Jahan woh jayegi wahi hum jayenge' (I will go wherever they go) and 'Aao chakhaa de mazaa' (Let's teach her a lesson).
What exactly were you doing in that song, Akshay? Weren't you stalking?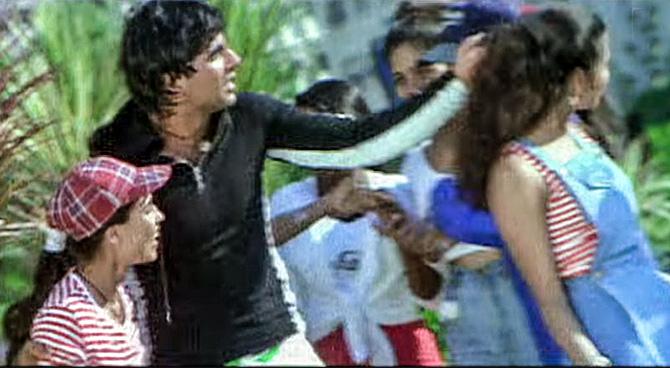 Akshay has no qualms hitting a girl on the head in a song from Aflatoon.
'Nuff said.
Akshay tells Raveena Tandon 'Tu cheez badi hai mast mast' in this song from Mohra.
Are you saying women are 'mast,' Akshay? Do you even know what the word means?
In the Mumbai lingo, 'mast' means 'good'. But the original Urdu translation is 'drunkard'.
For example, the word 'mast maula' means 'drunk or careless fellow'.
Stop objectifying women, please.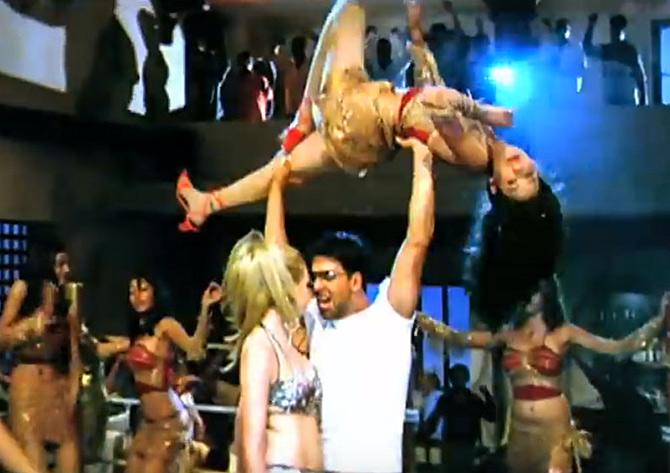 Gyrating with half-naked woman in Deewane Huye Pagal's Chakle chakle is all a part of the game, isn't it?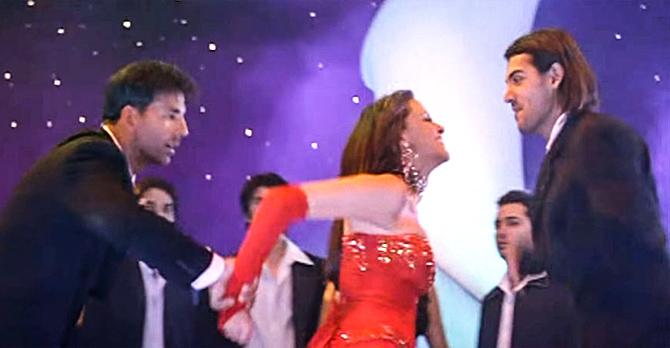 Akshay plays a Casanova in Garam Masala, romancing three women at the same time.
In the song Chori chori, he pulls a woman's skirt in a bid to get her attention.
Is that comedy for you?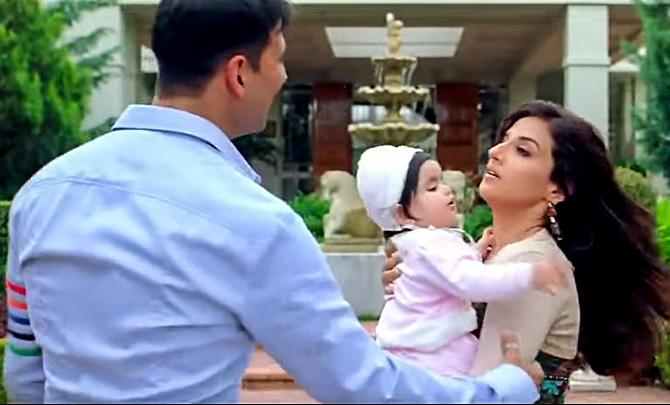 Baby or no baby, if you want the girl, you've got to get her.
That's why even if Vidya Balan has her hands full with a child, Akshay yanks her over in the Heyy Babyy song Jaaney bhi de.
Would you do that in real life?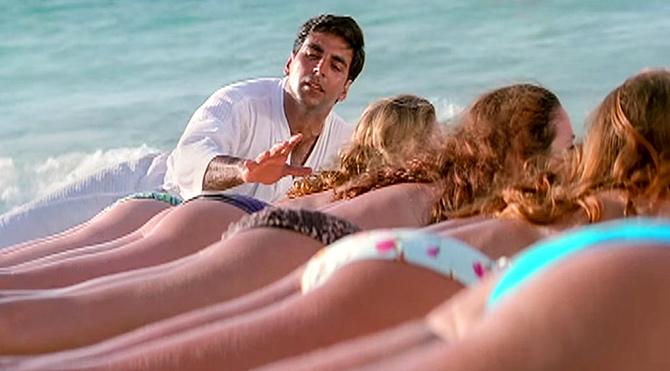 Akshay tries to inappropriately touch a bikini-clad woman lying on the beach in the Hera Pheri song Jab bhi koi haseena dekhoon.
Can you just go and touch a woman like that just because she's wearing a bikini?