The actress seeks divine intervention.
The world's largest religious gathering -- the Kumbh Mela -- is currently on in Prayagraj.
Actress Sonal Chauhan, who was last seen in the romantic comedy Jack & Dil, attended the Ardh Kumbh Mela along with her sister Himani.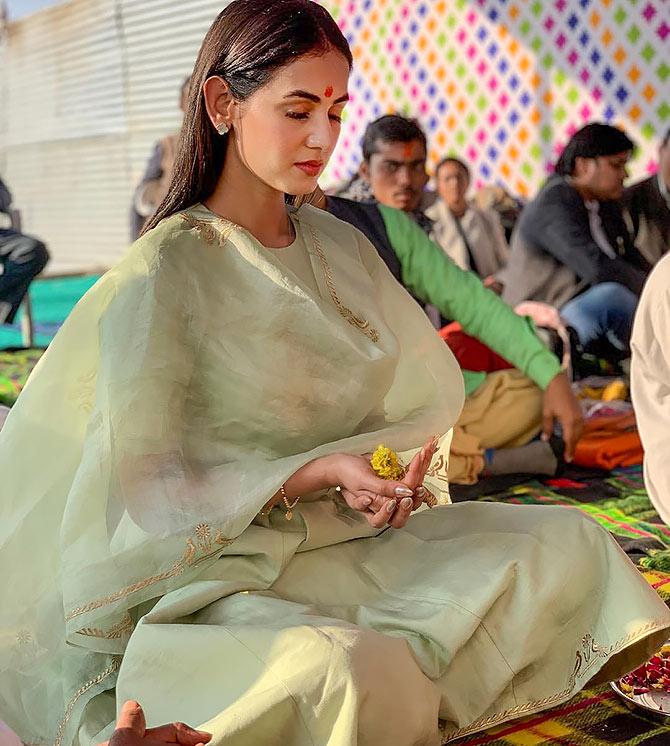 Seeking blessings.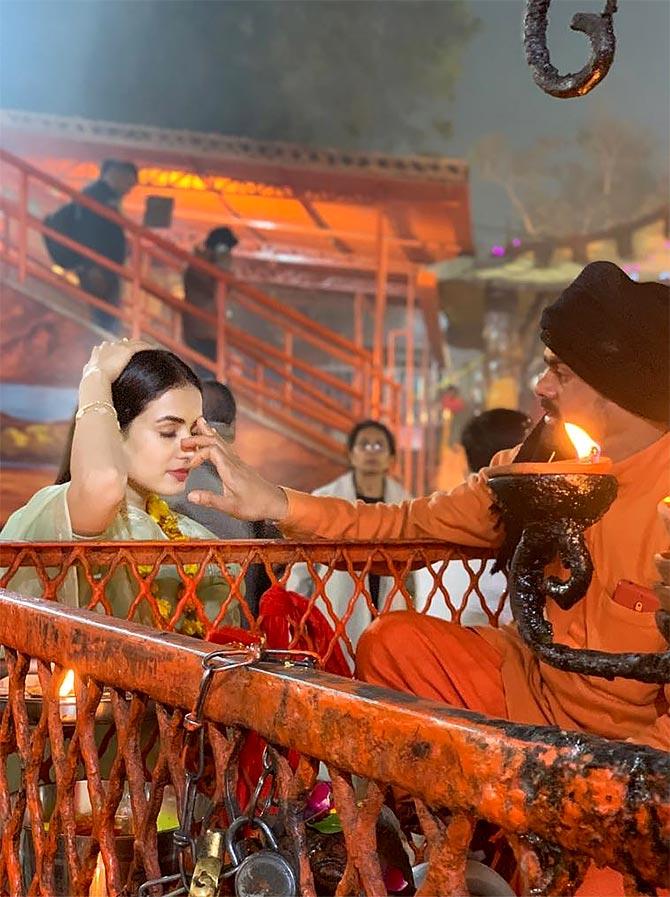 Sonal captions this picture: 'The Kumbh!!!! The most divine experience of my life!!! PURIFIED'.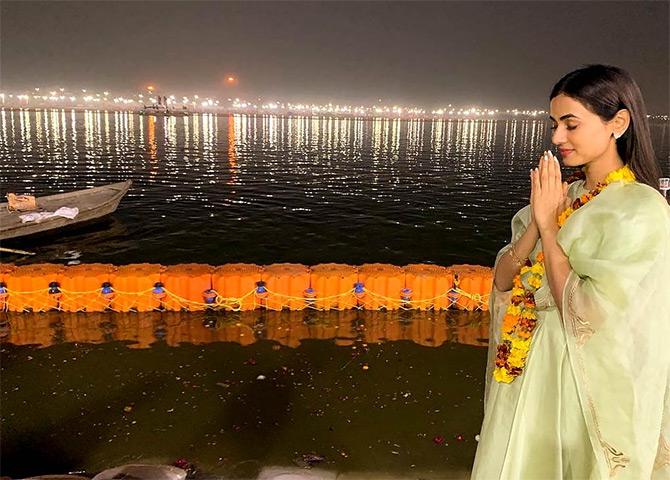 Praying at the Sangam, the confluence of the Ganga, Yamuna and Saraswati.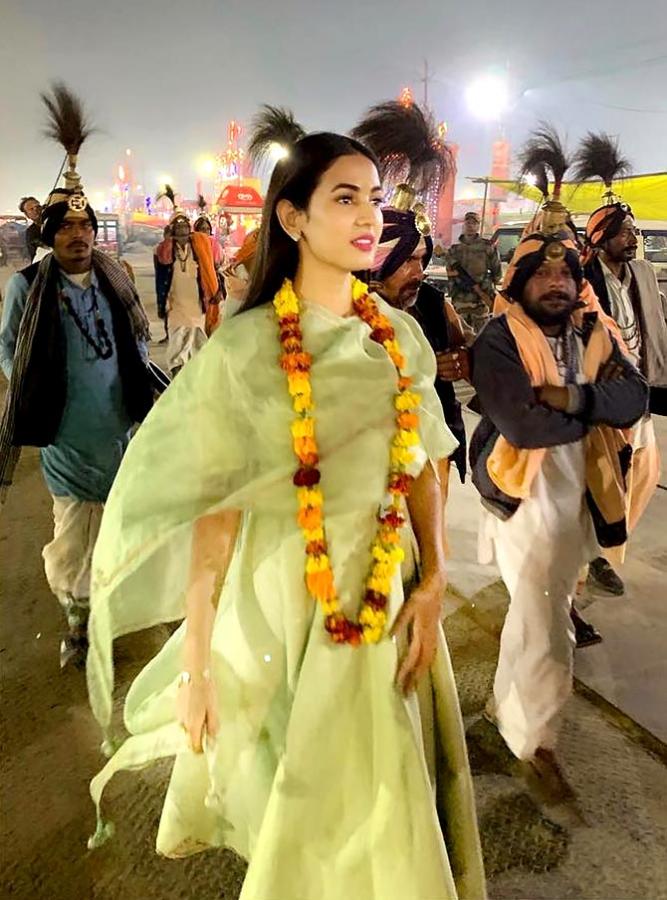 Soaking in beauty at the Kumbh Mela.
Himani seeks blessings from a sadhu.
The Kumbh Mela will go on till March 4.
Photographs: Kind courtesy Sonal Chauhan/Instagram