The Rediff offices had an unusual guest on Wednesday, March 30!
It was Kung Fu Panda's Po, who was all set to mingle with the staff and pose for pictures. Why, he even taught us some Kung Fu moves!
The third installment of Kung Fu Panda will release on April 1, but before that, here's a look at what Po did in our office.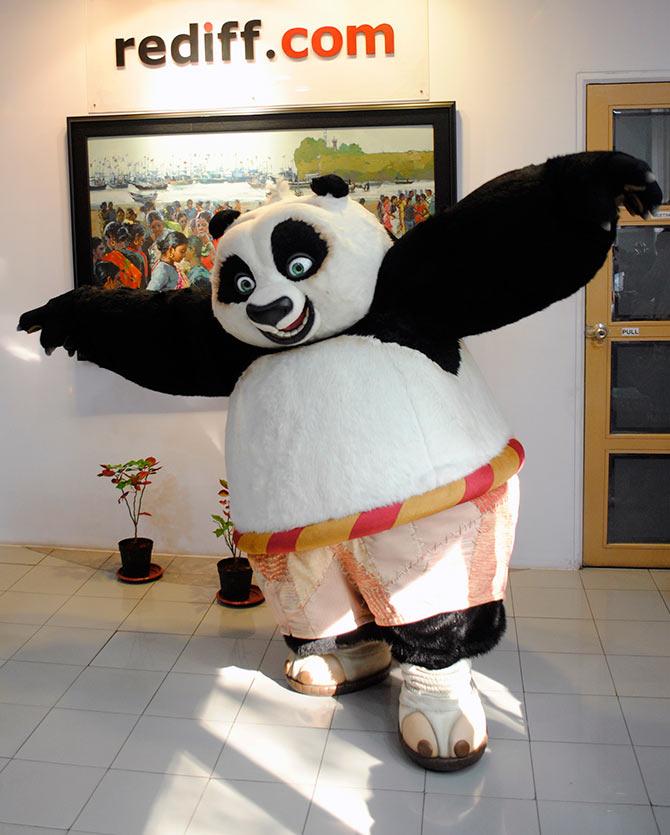 Po strikes a pose.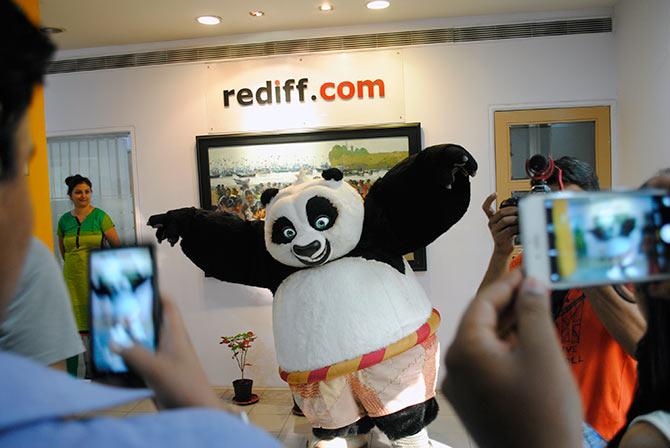 Almost immediately, his volley of fans swished out their phones, and started clicking away!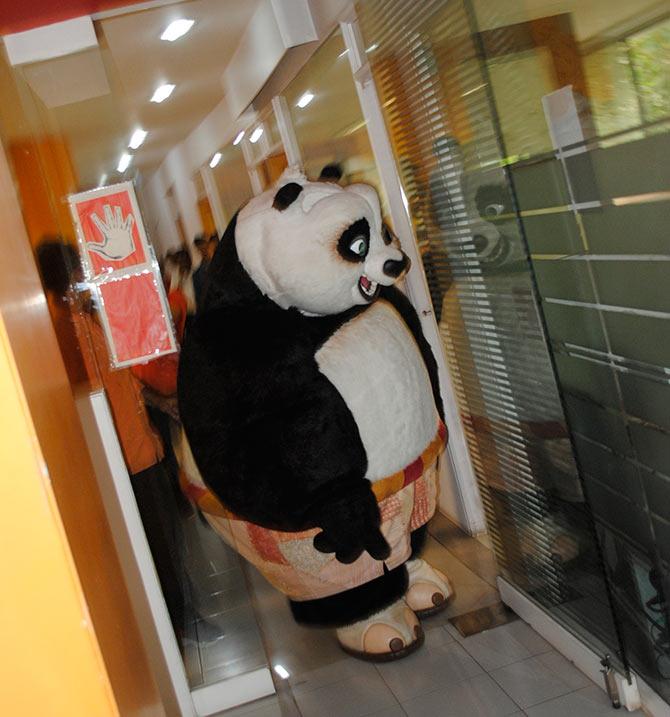 Po makes the rounds of the office. Is he looking for food?
He shows off his dance moves.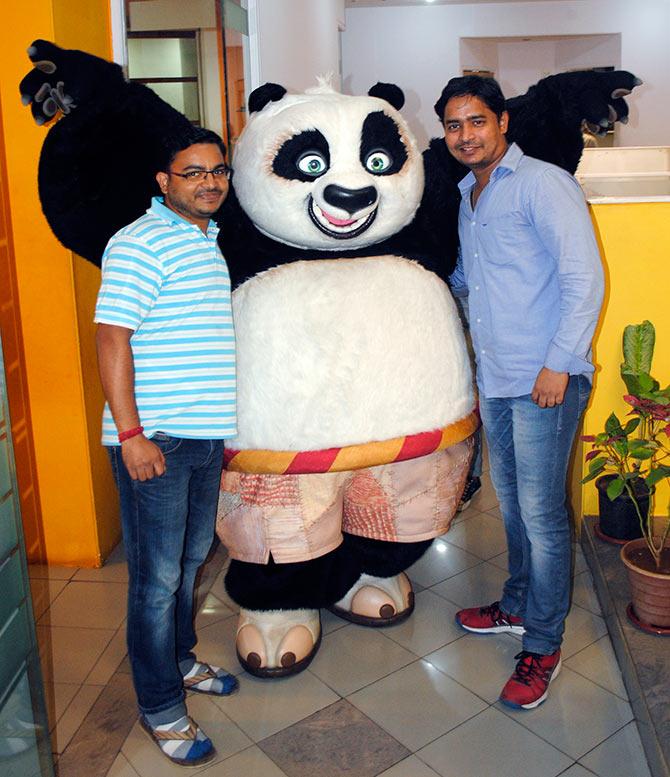 Staffers pose with Po.
Watch the video and see Po's Kung Fu moves, which Rediff staffer Jahnavi Patel put to good use!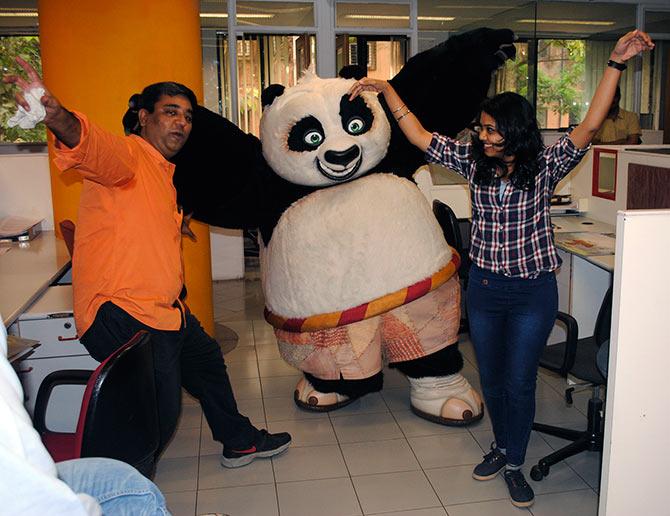 Rediff staffer Syed Firdaus Ashraf joins in the fun.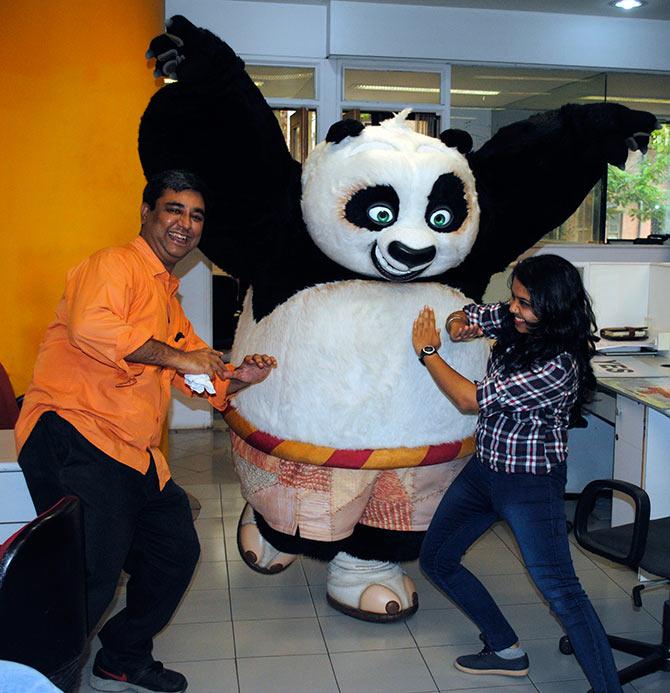 Kung Fu chops!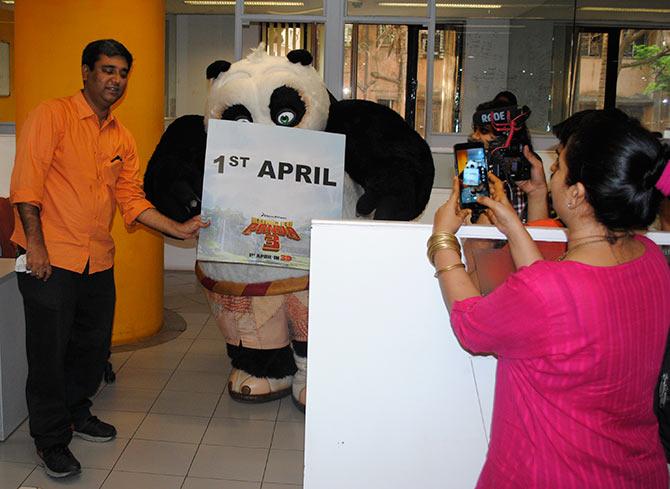 Kung Fu Panda 3 will release on April 1.
Photographs: NV Reuben and Uday Kuckian. Video: Afsar Dayatar