'What you do today defines what you are going to be tomorrow.'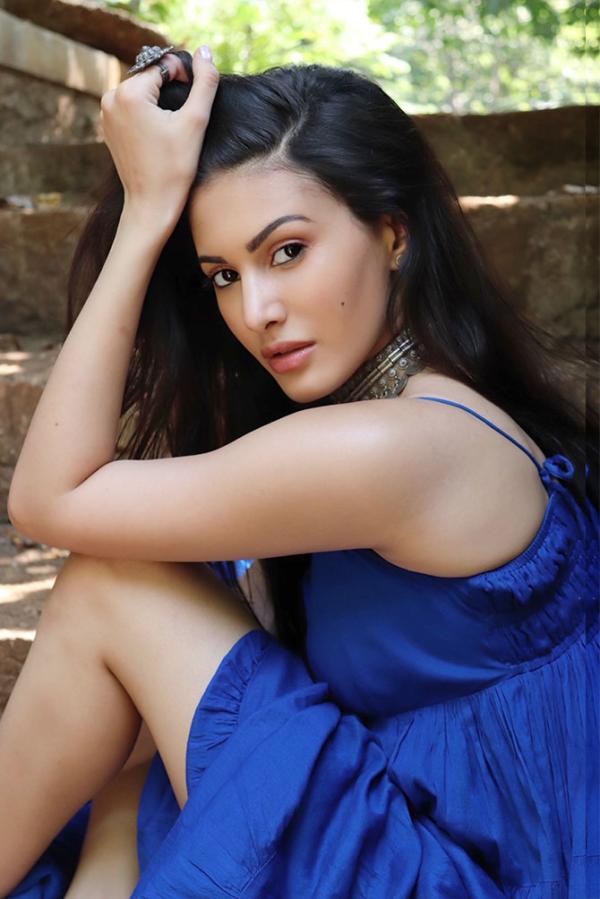 Amyra Dastur was working on the Web series Dongri to Dubai before the country went into lockdown.
"We have to keep ourselves fit and ready because as soon as it's (the national lockdown) over, we will be called to shoot," Amyra tells tells Patcy N/ Rediff.com.
What have you been doing to keep busy?
I was home alone for about 10 days because my dad, a doctor, did not want me around him so that I could be 100 percent safe.
On the 11th day, he picked me up and brought me back to my childhood home which I haven't been in probably five years.
We are playing board games.
I have been working out every day to let go of the frustration.
I am buying vegetables and my parents don't go down.
We are watching a lot of TV.
What were you working on before the lockdown?
I was shooting for Dongri to Dubai and Koi Jaane Na.
I had wrapped up the Web series Tandav for Amazon Prime.
I was supposed to go to Chennai on March 14 to shoot a South film, but that has been postponed.
I am so glad because otherwise I would be so scared having nobody around me! That would have given me panic attacks!
Tell us about Dongri to Dubai.
It is on Dawood Ibrahim's life. It will be a gritty crime drama.
It is based on S Hussain Zaidi,/strong>'s book, the screenplay and dialogues are by Hussain Dalal.
It is directed by Shujaat Saudagar and co-stars Kay Kay Menon, Angira Dhar and Avinash Tewari.
Koi Jaane Na stars Kunal Kapoor. It is a romantic murder mystery.
It was going to release in June, but I think it will be postponed.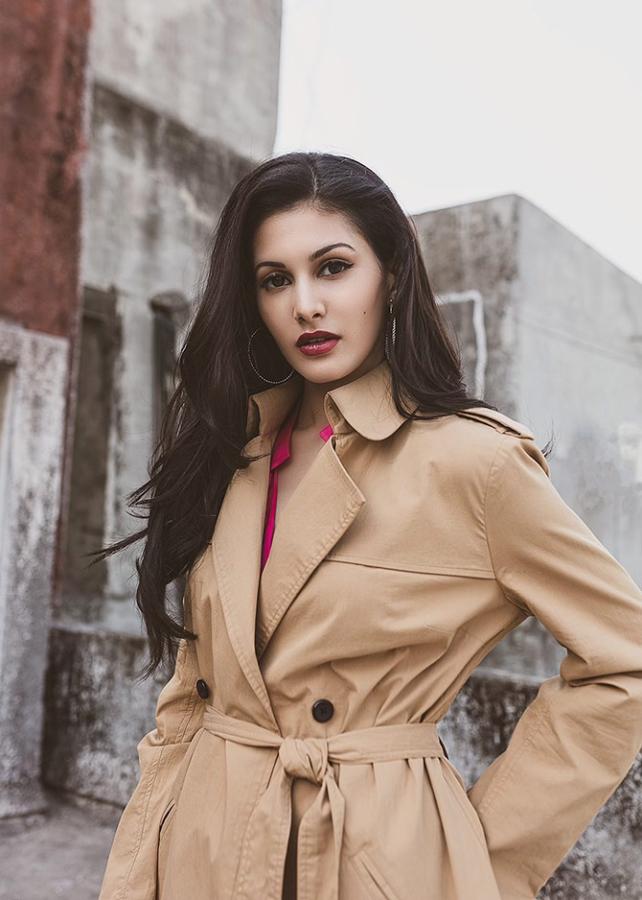 What shows/movies are you watching?
I just finished She on Netflix. It has Vijay Verma and is a fantastic show. I love thrillers.
Tiger King is messed up, but I really enjoyed it. It's about a crazy American who keeps a tiger as pet.
I have been watching The Walking Dead.
Everything I like watching is opposite of what I look -- everyone thinks I am this cute, sweet girl, but I love watching violent thrillers and political dramas.
I have just started watching Billions. I am enjoying it.
I am going to watch Angrezi Medium because we didn't get a chance to see it in the theatres.
I am making my parents watch Hindi movies.
We are Parsis and have grown on English movies, so I am building their Bollywood encyclopedia.
I made them watch Malang and Badhaai Ho. I made my dad watch Stree. He loved it.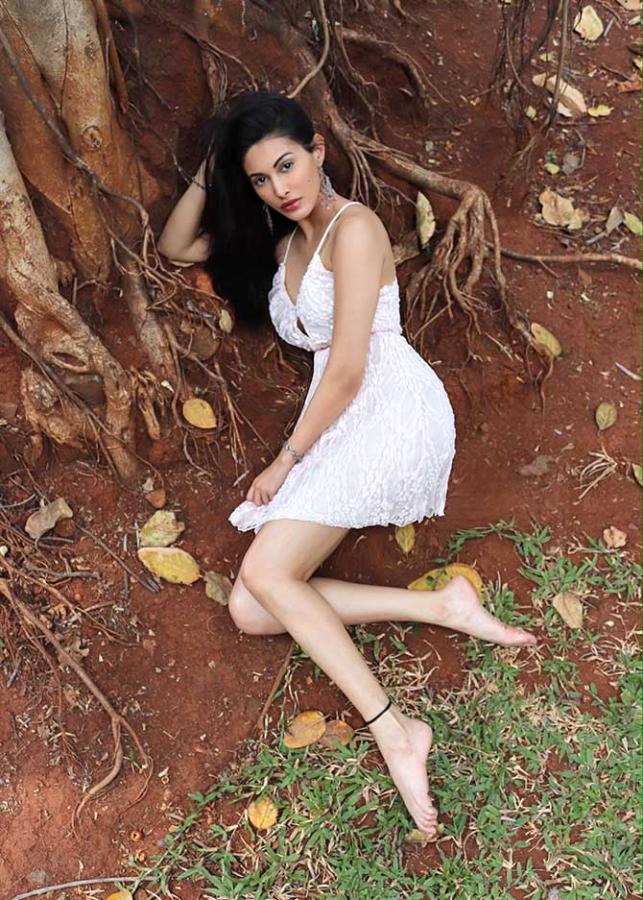 What are you missing the most?
I have always been a workaholic.
I don't even like a day of rest.
I enjoy being on set. It makes me feel like I am doing something with my life.
You know what they say, what you do today defines what you are going to be tomorrow.
So I never really like sitting at home.
I miss chilling with my ADs (assistant directors), my co-stars, my directors... doing practice sessions, rehearsals...
Yes, I like my solitude. I love living alone.
As soon as this lockdown ends. we will be busy shooting again.
Even though I have gotten calls for other projects, I cannot give anybody any time.
I am stuck with three projects, these are signed deals, and I have to give them first priority.
So I don't think anything new will come up until I finish these or at least allocate proper dates for them.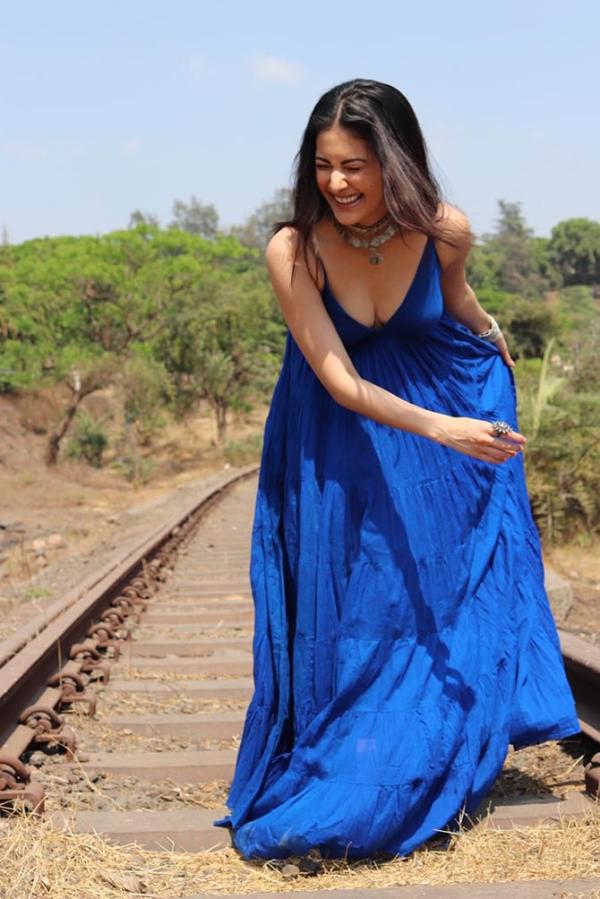 What are you doing to keep yourself fit?
I am doing my normal workout.
I have got a full set of weights at home.
For cardio, I do skipping.
I also FaceTime with my trainer in case I have missed out on something or if he wants me to work out a particular part of my body, like say my leg or my arms.
This is not a vacation, right? This is a lockdown.
There is a problem in the country, but we still have to keep ourselves fit and ready because as soon as it's over, we will be called to shoot.
What is your diet plan?
I can't afford to gain weight and spend another month building it.
I have a piece of chocolate now and then but I am not indulging myself.
My normal diet has always been rice, and no salt.
My mom is teaching me how to cook. It's interesting to see how bad I am in the kitchen.