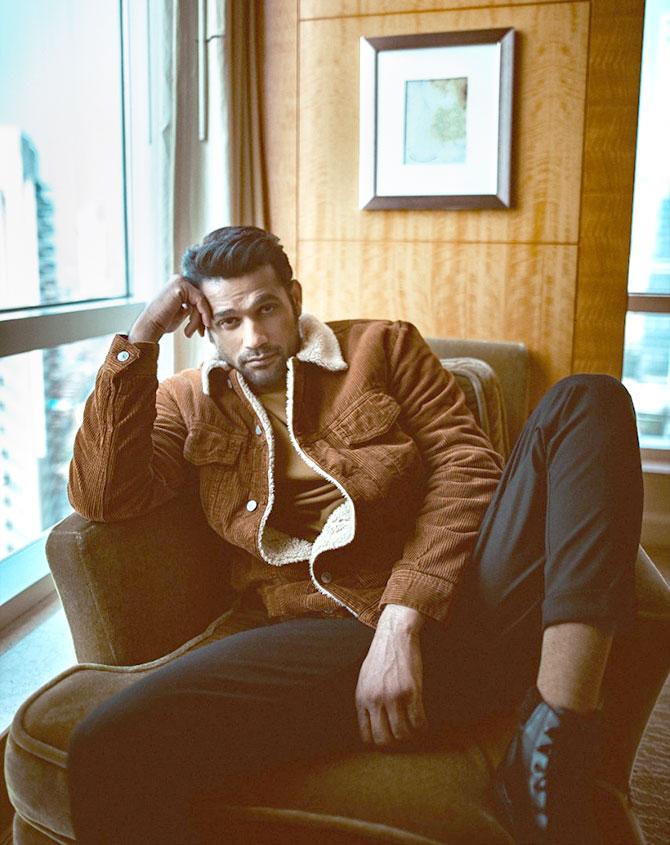 Tumbbad actor Sohum Shah, who was last seen in the Web series Bard of Blood, was busy shooting for his next Web series before the lockdown was announced.
Even though Sohum is housebound in his hometown Ganganagar in Rajasthan, he's happy.
"," he tells Patcy N/Rediff.com.
What were you working on before the lockdown?
I was working on Zoya Akhtar's Web series, Fall In for Amazon Prime. It is written and directed by Reema Kagti, and also stars Sonakshi Sinha, Gulshan Devaiah and Vijay Verma.
It is a crime thriller.
I play a police officer along with Sonakshi and Gulshan.
We were shooting in Rajasthan.
It was going to air by the end of this year.
We had to stop the shooting due to the lockdown.
What else are you working on?
I will be seen in a short film, produced by Abhishek Chaubey and Honey Trehan. It also stars Kirti Kulhari and will release soon.
There are eight short stories based on the lost and found concept.
The stories are directed by different directors like Vasan Bala, Abhishek Chaubey... I am in Pawan Kriplani's film.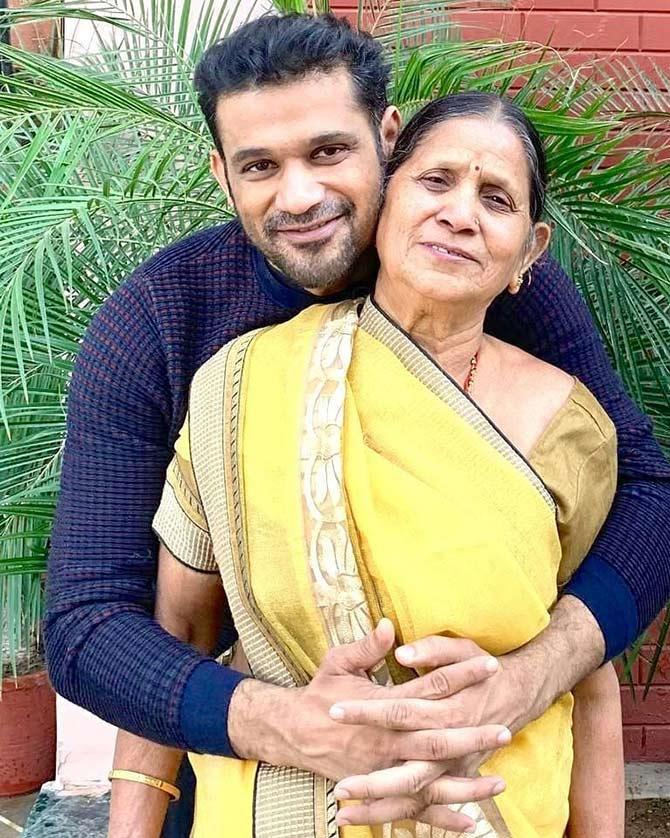 What are you doing during this lockdown?
I am looking at the lockdown positively. We are so busy in our lives, there is never any time. This is the first time we have a lot of time.
I am in Ganganagar with my mother. I am getting time to spend with her. My brother is here too.
I am meditating. I always wanted to do this, but now, I have the time.
I am exercising, watching shows and films that I had missed.
I am reading.
I always wanted to learn cooking, and now I am learning.
Because of this forced break, people will learn something new.
What do you miss most?
I miss being on set. Shooting is so much fun.
I miss my gym. I do workouts at home, but not that much.
I miss meetings; I am a producer too, so I miss planning movies.
I miss my friends.
I miss travelling. I was supposed to go to London.
I have seen most of Europe, but I have never been to London.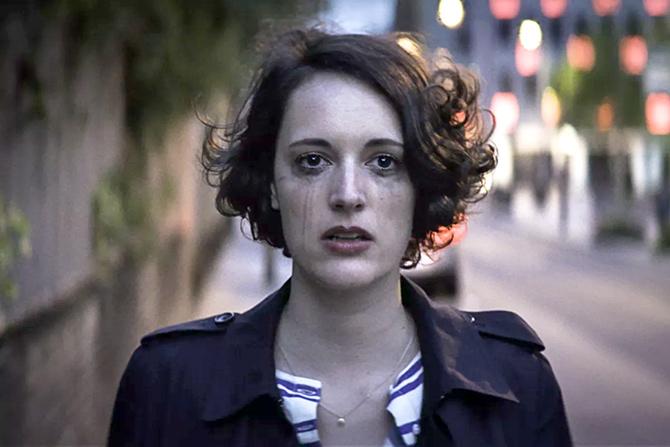 What shows are you watching?
When They See Us is brilliant! How justice for different stratas of society is different, justice is for privileged people.
It is a great show about injustice.
It is good for kids between 15 and 16. It scares you.
It increases awareness.
It really makes you emotional.
Unbelievableis an amazing show about trust issues. It's about a girl who wants to raise her voice against the injustice done to her.
Merritt Wever, as Detective Karen Duvall, has given a superb performance.
Fleabag is a funny show. The lead actress Phoebe Waller-Bridge is also the writer of the show.
I could identify with that character.
In the midst of so many crime thrillers, Modern Love is like a mild breeze. It's about different kinds of relationship and love.
Now I have started Succession. So far, I love the show.
The other shows on my watchlist are Chernobyl, Mindhunter and Sex Education.