'Luck plays an important part.'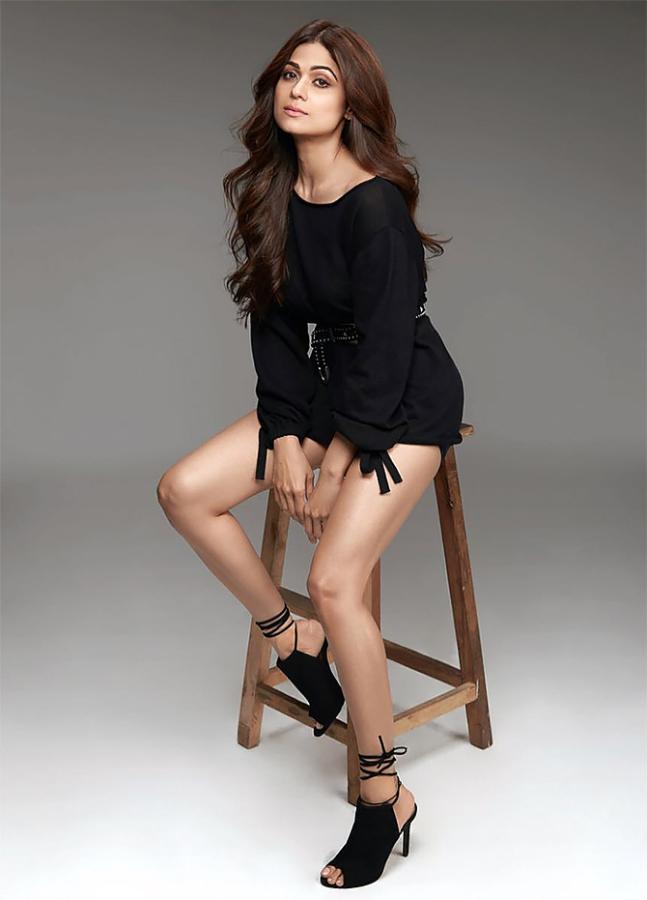 While we see Shamita Shetty with her famous sister Shilpa Shetty on social media from time to time, it's probably a question on everyone's mind as to what she's been doing.
"When you start off with the best, it gets a little difficult to settle for less than mediocre," Shamita explains.
"Maybe I should have done some more films," she tells Rediff.com Contributor Rajul Hegde.
You have done a music video called Teri Maa, directed by your brother-in-law Raj Kundra. What was it like working with him?
He was calm on the sets and knows exactly what he wants.
He is positive, always smiles, and makes people laugh.
It was fun working with him but it was a hectic shoot because the video was shot in 18 hours.
We shot during the summer, when it was extremely hot in Mumbai.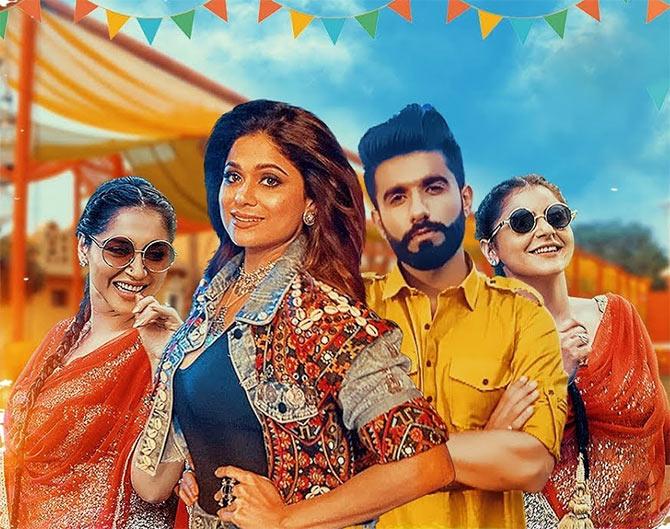 What equation do you share with him?
If I need any advice, I ask him.
I have immense trust and faith in him.
What I love the most about him is the way he looks at life. He has a positive approach for everything in life and that's lovely.
It's been a while since we have seen you on the big screen. Why did you take such a long break?
Honestly, I wasn't getting interesting work.
Now that is changing and some interesting work is coming my way.
I will have a film release at the end of the year; it's called The Tenant.
The director Sushrut Jain has made an award-winning documentary called Beyond Boundaries.
The Tenant is an international production, and it tells the story about a girl who comes from a different world into a very conservative society.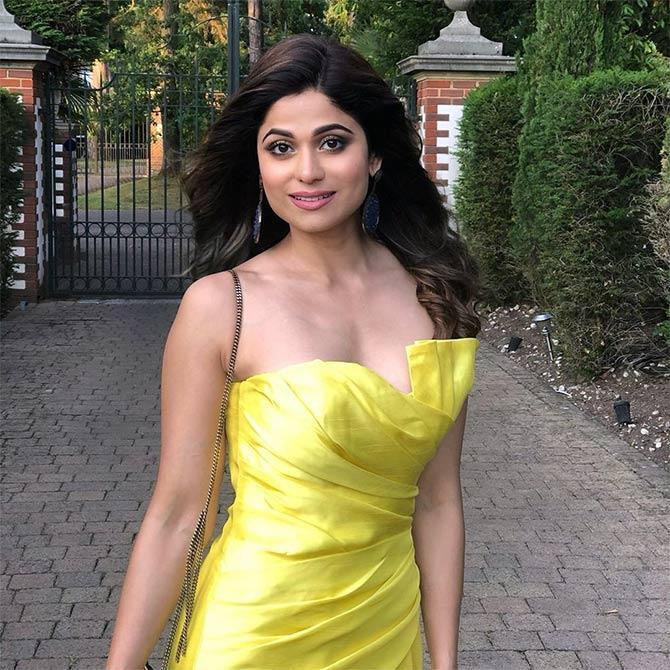 Your career started with a big bang, with Aditya Chopra's Mohabbatein, but it did not shape up well. What do you think went wrong?
I don't know.
I think somewhere down the line, luck plays an important part.
People tend to forget you.
Out of sight is out of mind in this industry.
I said no to so many films that people forgot I was still here. They thought I was not interested in working anymore.
When you start off with the best, it gets difficult to settle for less than mediocre.
The kind of cinema you see today is different from what was being made back then.
The mindset has changed; people want something new.
Cinema has changed so much and now, with Web series, I hope to have more options.
I'm getting some Web series offers that are quite exciting.
So you will probably see me more (smiles).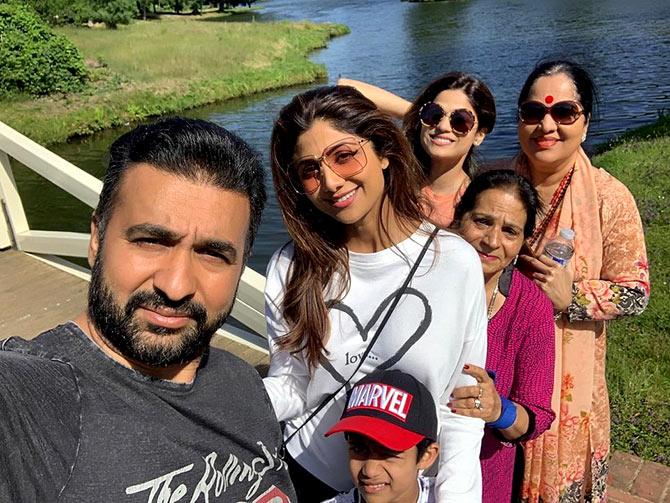 Do you have any regrets?
I was getting offers but I was choosy.
Sometimes when I think about it, I feel maybe I should have done more films.
Some of the films I have said no to have flopped and some did well.
At that time, I made decisions that I thought were right for me.
In life, you make right and wrong decisions, and learn from them.
How do you keep busy?
I did Khatron Ke Khiladi and a Web series.
Then, I shot for the music video and a film.
Events and shows also keep me busy.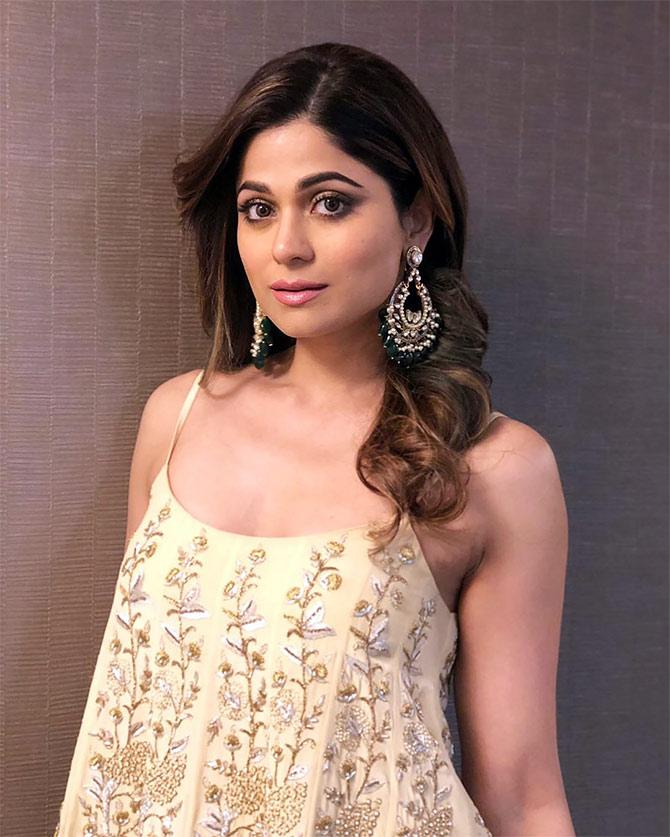 Is it tough to have a career in Bollywood?
It definitely has a lot of ups and downs.
To be a part of this industry, you have to be strong mentally and emotionally.
I was lucky to have someone from the family in the industry. It's not an easy place to be in.
What do you have to say about nepotism?
It does exist in this industry.
It will help you get a film in the beginning but the only thing that will make you last is your talent.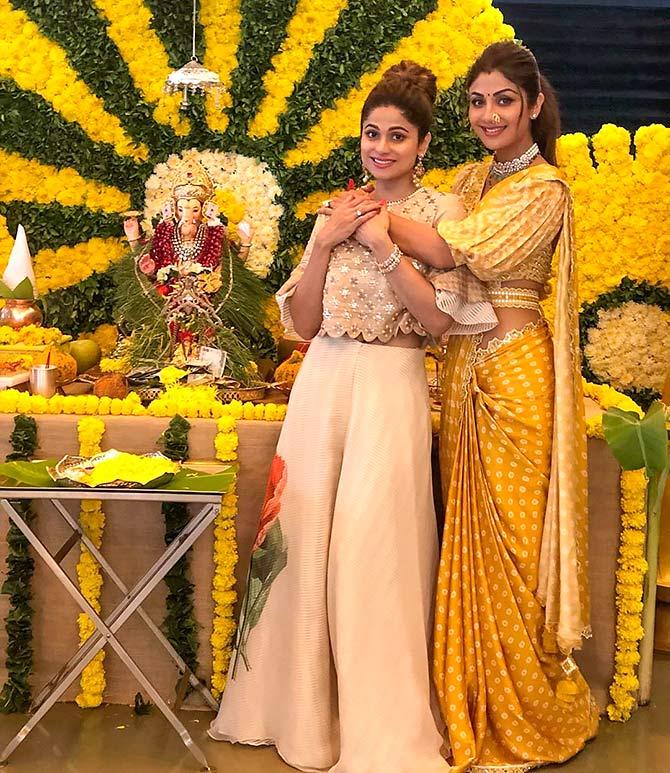 Have people ever mistaken you for Shilpa?
No, because there is a height difference.
Sometimes people call me Shilpa during interviews.
Things changed for me after my film, Zeher. People started recognising me.
But people still call me Shilpa Shetty's sister, and that's perfectly fine (smiles).
Is there any pressure to get married?
The mindset is definitely changing.
Both men and women are career-oriented and opinionated and this is no longer the be-all and end-all of their existence.
I never followed these rules or was I forced to follow them.
If marriage is in my destiny, it will happen.
If I want to be with someone for the rest of my life, I will be with that person.
At the rate marriages are falling apart today, it's not something I want to jump into in a hurry.