Like her fashion choices, Ananya Panday's home is nothing less than chic, colourful and aesthetically pleasing to the eyes.
The young actress lives in Pali Hill, northwest Mumbai, with her family and their residence has quite the vibe.
Don't believe us? Namrata Thakker gives us a sneak peek.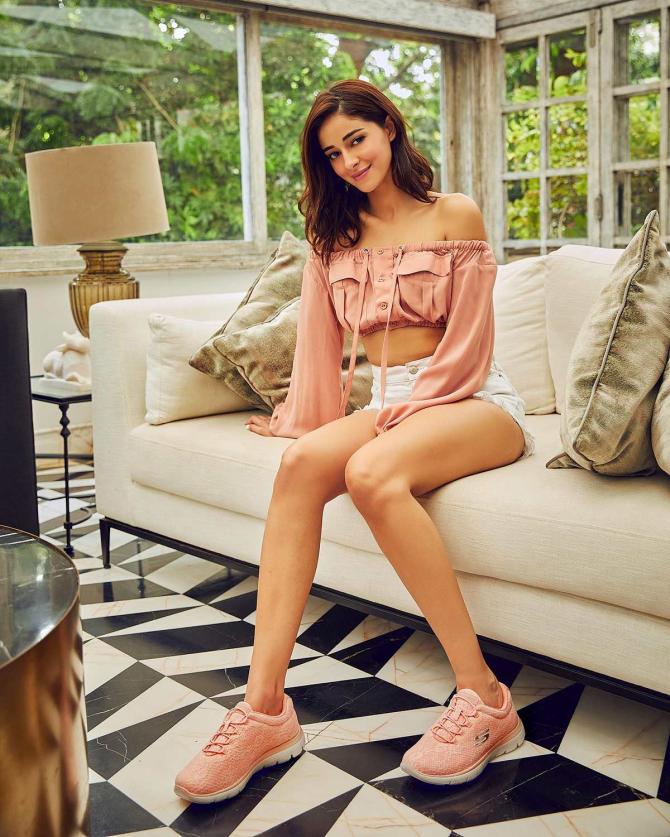 We love the black and white patterned marble floor against the green background that makes Ananya look extra special.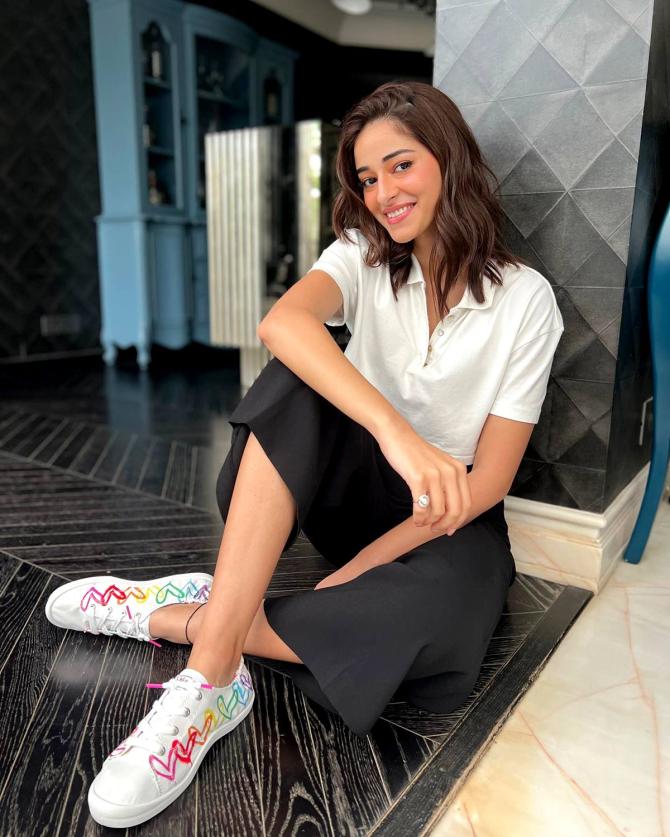 The black textured flooring looks cool, especially against the blue cabinet in the background.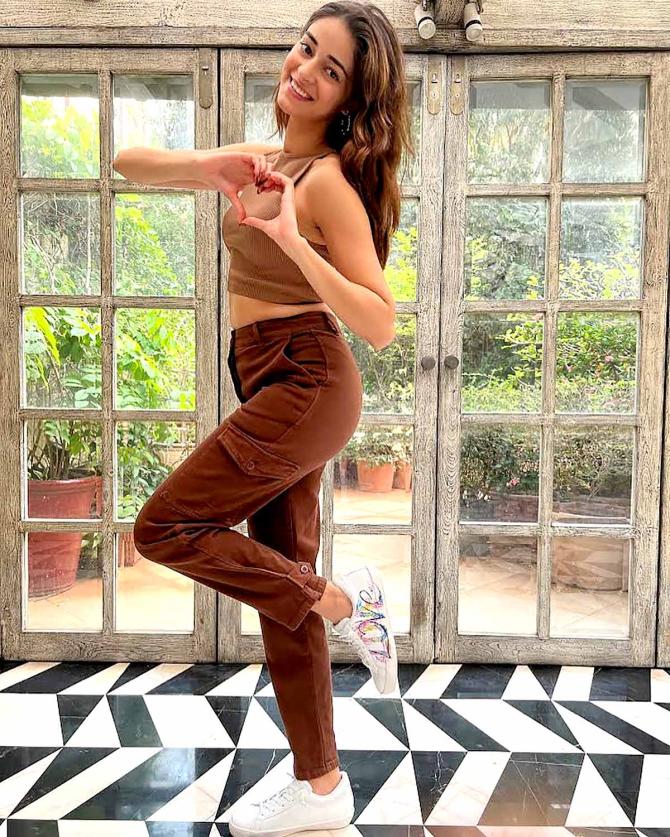 Another picture from Ananya's living room and the rustic grey door is definitely the highlight.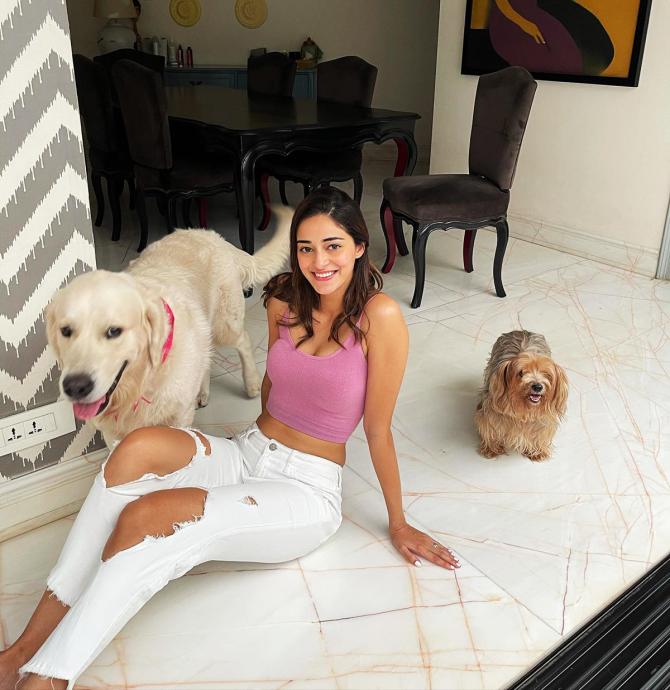 Like the black and white theme of the dining room?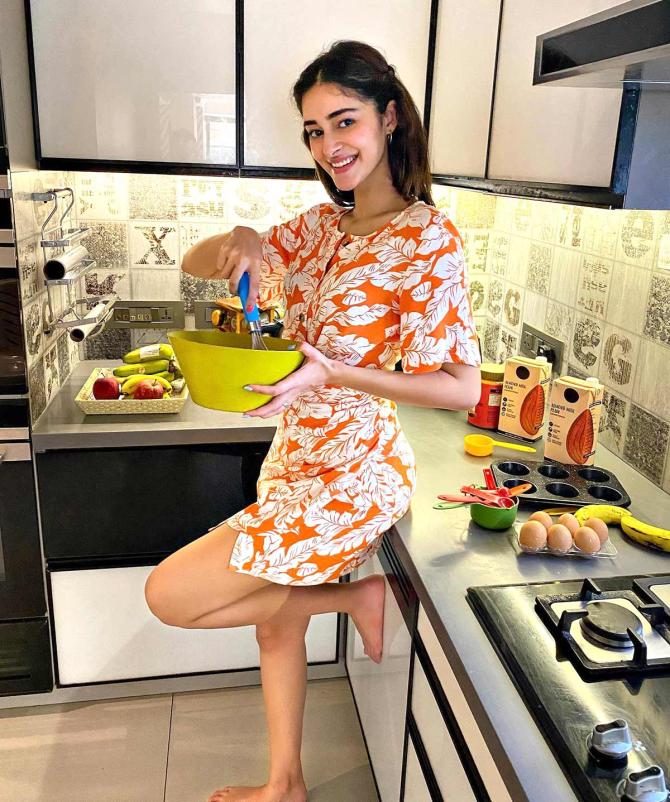 The kitchen area is simple yet elegant in neutral tones.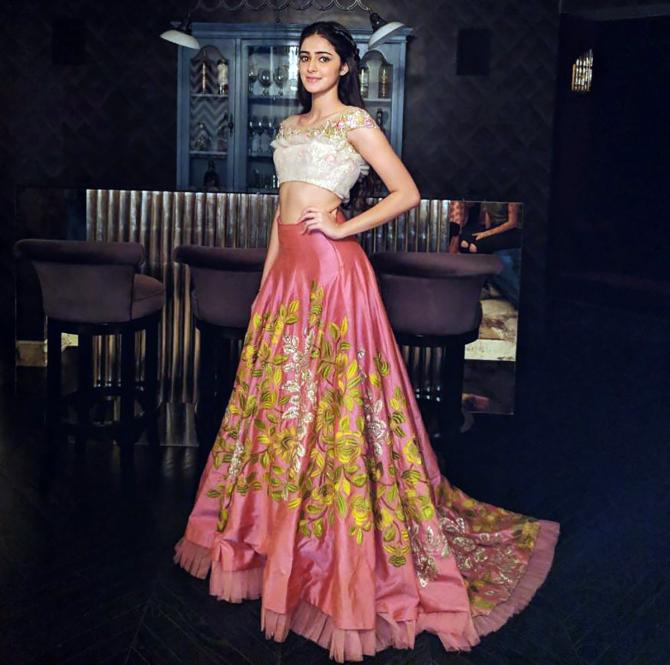 A combination that can never go wrong -- a mettalic bar area with suede highchairs.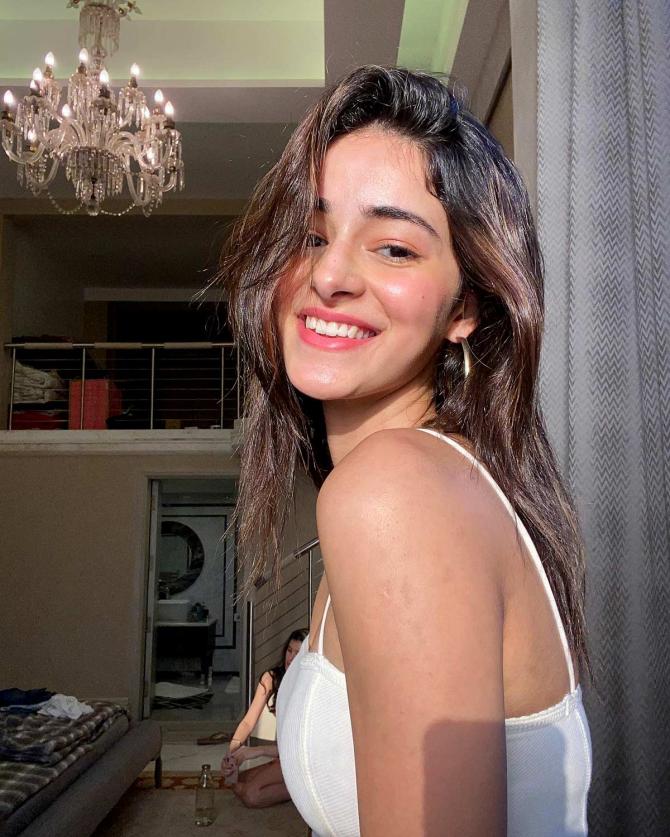 Glance through Ananya's bedroom and your eyes will go straight to the stunning chandelier.
A spacious walk-in closet is a must if you love dressing up.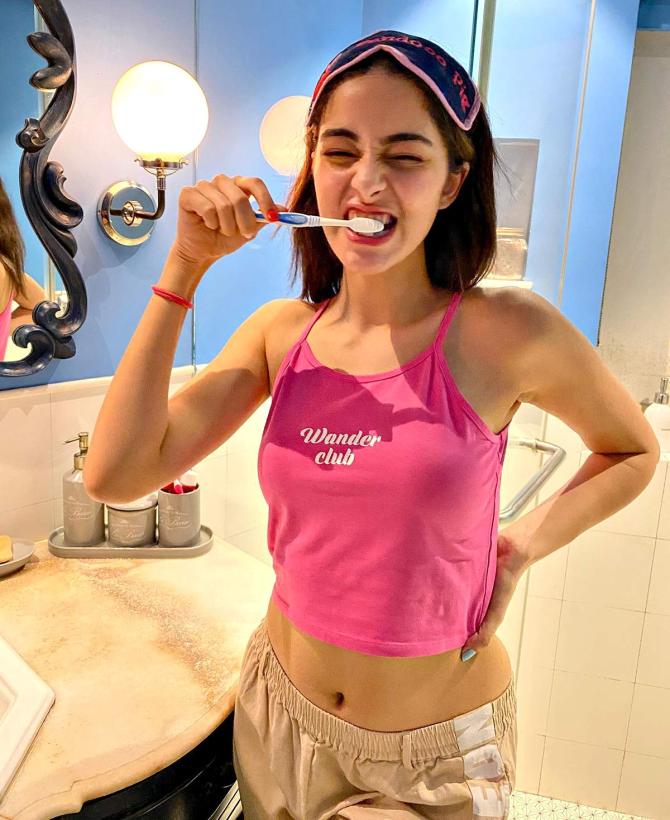 Using blue and white in any corner of your home is the best way to enhance the area and make it look vibrant and fresh... even if its your bathroom, vanity or powder room.