'My father never saw any success for me.'
'When I meet him in the next world, I will proudly say that I didn't buy houses and cars, but I made some art that will hopefully stand the test of time.'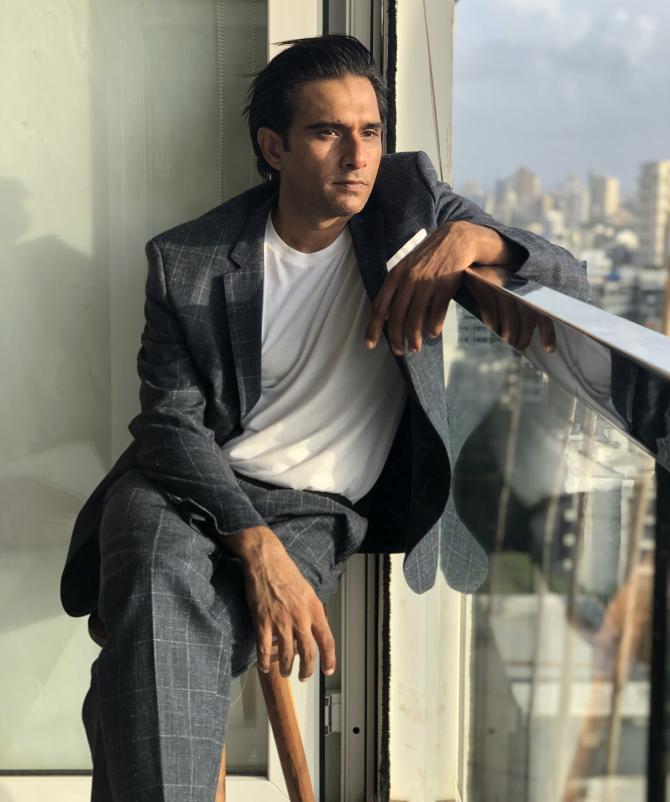 Vivek Gomber, the fine actor who has worked in Web shows like Bombay Begums and A Suitable Boy, has lived an interesting life.
After all, not too many Indian actors have worked in the army before becoming a part of the glamour world. Yes, you can read all about that here!
The Jaipur-born, Singapore-raised and Boston-educated young man went through his share of struggle when he landed in Mumbai looking for an acting job in 2004.
"Bombay can be very seductive, and then you look behind the curtain, and it's another world. So I want to be grounded and hope to book more work," he tells Ronjita Kulkarni/Rediff.com in the concluding part of a riveting interview.
How tough is it surviving in Mumbai?
It can be pretty tough.
I didn't really know anyone in the city, and I had never lived here.
It took a couple of years just to understand Bombay because the city can be quite harsh.
But you have to put yourself out there, so I would watch plays and meet people.
During The President is Coming, I made friends like Satchit Puranik, who later became my casting director for Court.
You have to keep trying because you never know what will happen when.
It can be quite depressing and take its toll.
Unfortunately, my dad was very unwell then, so I decided to quit everything.
But right before I quit, I'd run into Chaitanya Tamhane.
He had written a play called Grey Elephants in Denmark.
I told Chaitanya that my dad wasn't well, so I would be leaving soon but let's do this play. This was in 2008.
I must have been 29 then, he must have been 21.
The same year, I did a show called Mumbai Calling, which had Sanjeev Bhaskar.
But I just knew I didn't want to do TV and I wasn't really getting mainstream Bollywood, not that I was pushing actively for it.
I decided to leave to be with my dad. He passed away in 2010.
I think I was out of the city from 2009 to 2011.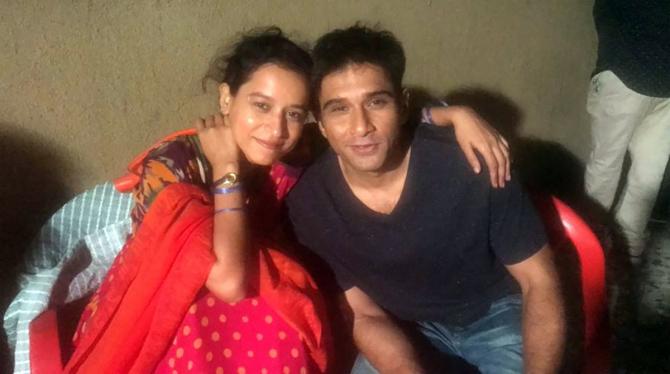 What happened when you came back?
In 2011, I started meeting the people I knew.
Luckily, there was a play happening called The Real Inspector Hound, which had people like Neil Bhoopalam, Ali Fazal and Kalki Koechlin. It was directed by Prashant Prakash.
I had met Tilly (Tilotama Shome) by then.
Five years later, we would go on to make a film (Sir) together.
Chaitanya was in a different space then.
After doing a play together, we had built a strong relationship because in theatre, there's no money, really. You're there for the craft.
And it can be quite hard.
He had a little office in the Sitladevi area (in Mahim, north west Mumbai), where we would rehearse. It was like a room in a chawl.
But I really enjoyed working with him. It was one of the best experiences of my life.
In 2011, when I came back, I guess there was pressure on him to get a job or do something.
We got talking, and I asked him why he wasn't writing.
So he told me about Court.
With my dad gone, I had inherited some money.
I told him that I would support him while he wrote the script.
He needed at least Rs 15,000 to live, and I said I could pay that.
It went on for a year.
So he wrote the script and I remember I read it on a flight, and when I landed, I called him and said, 'Dude, I really liked it. Let's make it.'
But how does one make a film?
The budget was around Rs 3.5 crore (Rs 35 million), and I put in that money.
I didn't think twice about it because I thought he was a very talented person.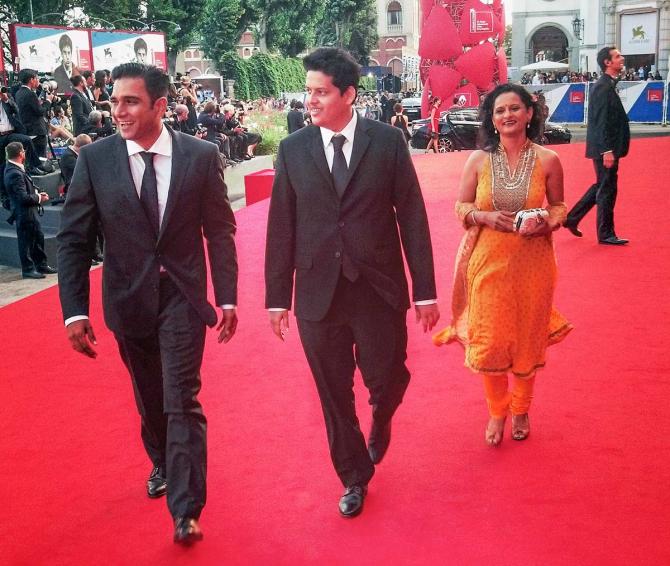 What did you love about Court?
What I love about Court was that it is multilingual.
I wish the Censor Board had a multilingual option as well, instead of labeling the film as just Marathi.
As a foreigner in Bombay, I realised the intricacies of language and where that puts you.
All these things really resonated with me when I read the film, and I also thought it was hilarious as a dark comedy.
In my head, I was like, of course, the National Film Development Corporation would produce this, everybody would want to make this film, this is gold.
But nobody wanted to make it (laughs).
I knew that the lawyer character in the film was something I could go for.
Chaitanya had said that the character was older than me, and we would have to do some research and prep for it.
I knew that if I don't earn the right to be on screen, I would ruin the film and it's my money!
So I'd look like a double idiot, you know (laughs).
Luckily, it fell into place.
How tough was it convincing people that it was more than just a Marathi film?
But for me, it's not a Marathi film, it's a multilingual film.
This is international cinema.
I am not making it for Bombay, I am making it for the world.
I made The Disciple for the world.
Was I disappointed that Court wasn't lauded as much as it should have? Hell, yes.
But was I also flabbergasted by the incredible success and journey that it's had? Hell, yes.
But we have to understand people's point of view.
I was about 32 then, and Chaitanya was about 25. We had no film experience, no film training, no film lineage, no contacts, no connections...
The hardest thing was to convince the crew to show up at the shoot!
After we made the film, we luckily got into the Venice Film Festival, and Chaitanya won the Luigi De Laurentiis award. All of a sudden, it just blew up overnight.
But India still had no idea.
The biggest challenge was releasing the film in India.
It won more awards than my age, and after a point, we stopped counting.
I released Court myself, which means you have to put more money in without having recovered any of it.
We didn't have any hoardings in the city because it didn't make sense to put only one, and all these things cost money.
Then we found out that it was India's entry to the Oscars, which meant we had to put in more money.
We did what we could but we also knew that would be very hard to do anything without a sustained campaign.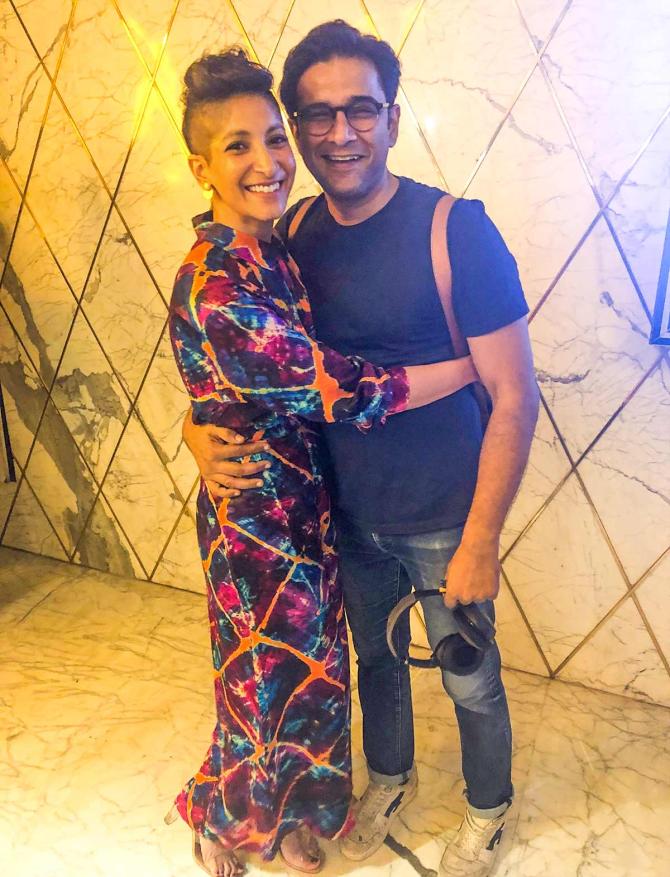 ]
Court got so much love, but how much did it help your career?
Not at all!
It's hard to say that it didn't help my career because today it's back on Netflix.
I'm not on social media.
I don't have a PR team.
I don't go out there and beat the drum and say hey, come and look at me.
I didn't get a lot of work, that's the truth of it.
I would audition, but nothing really landed.
Was it upsetting?
Of course! It breaks your heart.
It really upset me at that moment and I wasn't in a good place.
I wasn't very sure what the hell to do.
My friends would tell me to just be patient.
A big part of acting is not being employed and waiting for your chance.
I did vipassna that year.
Court had left me exhausted.
I think people thought, oh, he's a producer -- which was completely not what I was -- and they started coming to me to produce their films.
So I would keep telling them, I am not a producer, I don't think I'll ever produce again.
Luckily, I got a chance to work with (theatre person) Rehaan Engineer.
It was during that play that I met Rohena Gera, who somehow heard my name and wanted to meet me for Sir.
But you produced another film. The Disciple.
Yes, I had said I wouldn't produce again, but, of course, I did, like an idiot.
But Disciple became very important to me.
How did that happen?
I knew Chaitanya was writing something.
I knew that he had been invited to apply to the Rolex Mentorship Programme.
For him to get in, he had to tell them what project he was working on then, and he already had a draft of Disciple with him.
I knew that we would start shooting in 2018.
We were hoping that somebody would produce it with me. We were looking for funds, but didn't get it.
You know, I love the guy and I trust him.
I know his vision.
It's 2021 now, and we've known each other for 13 years.
My only complaint to him was that there was absolutely nothing in Disciple that I could even audition for, so f*** you for that (laughs).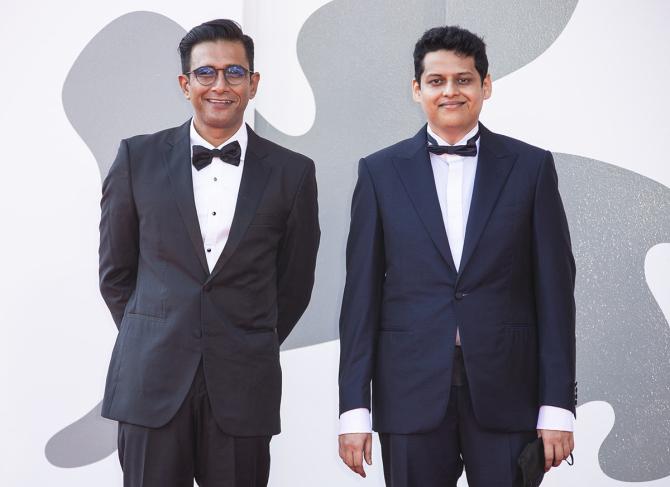 How did Alfonso Cuaron become an executive producer for The Disciple?
In the Rolex Mentorship, the mentor chosen that year was Alfonso.
So Chaitanya was the protege for the film programme.
Rolex paid Chaitanya for his travel and his time and he would fly to Alfonso to exchange ideas and watch him work.
Alfonzo was shooting Roma at that time, so Chaitanya flew to Mexico and was on set for a while.
They became friends.
There's a lot to say about Alfonso's generosity.
Someone who's such an amazing institute of film, all of a sudden, he's sitting there and saying how Court is the best debut film he has ever seen.
Once The Disciple was made and ready, we showed it to Alfonzo.
He very, very, generously offered to be the executive producer on the film.
That elevated the whole project.
Will you produce a film again?
No! I'm broke!
I can't do it anymore.
I'm just grateful that the work hasn't gone to waste.
My father never saw any success for me.
He always saw the struggling actor and was very keen to try and solve the problem.
The reason I'm a producer is because he trusted me so much to leave me with so much responsibility and his life's earnings.
When I meet him in the next world, I will proudly say that I didn't buy houses and cars but I made some art that will hopefully stand the test of time.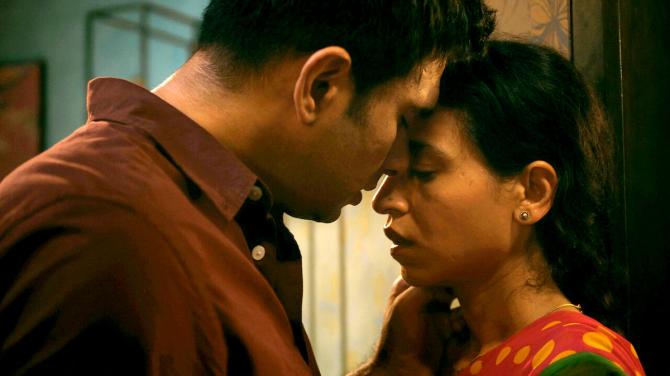 This must be a good phase in your career, with releases like Sir, Bombay Begums and A Suitable Boy coming out. The Disciple is also doing very well at film festivals.
It's very important to count your blessings.
I've been around since 2004, on and off, and that's a good 16 years in the city. That's a long time to know how transitory things are.
I'm glad I'm having this moment.
I shot Sir in 2018 and then I saw it in Cannes. We tried to release it in 2020, but the lockdown happened.
I gave up on it because it's not easy.
A lot of times you're let down and things don't work out.
So I'm very fortunate to have these few moments where a lot of my work is in the people's conscience.
I'm grateful, but I'm also a little cautious.
Bombay can be very seductive, and then you look behind the curtain, and it's another world.
So I want to be grounded and hope to book more work.
Have you ever thought of working in mainstream Bollywood?
See, anybody who calls me and asks me to audition, I audition.
If I get considered, I ask to read the script.
If I like the script, we talk money.
If all of that fits in, we move ahead.
I just want to work.
I'm not trying to judge anything.
There are certain projects that require a different kind of a bone in your body, you know, and I'd be happy to take that on if they really want me.