'Deepak's character is not an out and out sexual predator.'
'I liked the way it was done because I felt it was more real, rather than a more dramatic take where a girl feels that oh, I must fight for my rights.'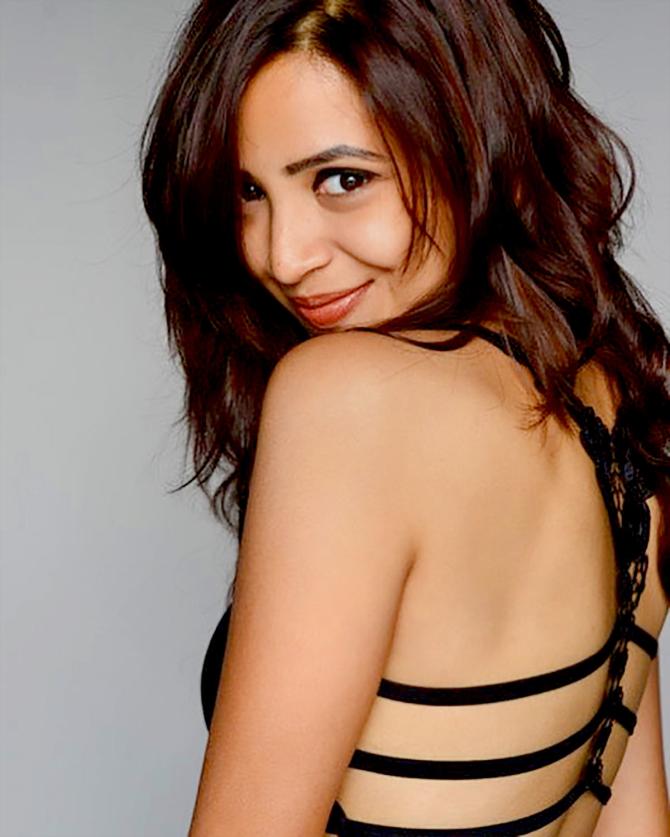 Plabita Borthakur explores an important issue in Netflix's Bombay Begums: #MeToo.
When her character Ayesha is sexually molested by a senior at work -- someone she had looked up to until that moment -- she is confused and terrified, wondering if she had, in fact, initiated it. It is a niggling worry a lot of women in that situation probably feel.
"When I read the script, I felt that Ayesha is very easily that person whom some people will judge and say that she asked for it," Plabita tells Ronjita Kulkarni/Rediff.com.
The young actress from Assam has been doing well for herself in her career, bagging interesting projects along the way.
"Plabita means to keep flowing on," she says with a smile. "I tell my parents that they named me right."
You seem to save the best for Alankrita Shrivastava who directed you in Lipstick Under My Burkha and Bombay Begums. Or is it the other way around?
I can relate to the characters that Alankrita writes.
The way she works, she really knows how to extract the best out of me.
We really understand each other.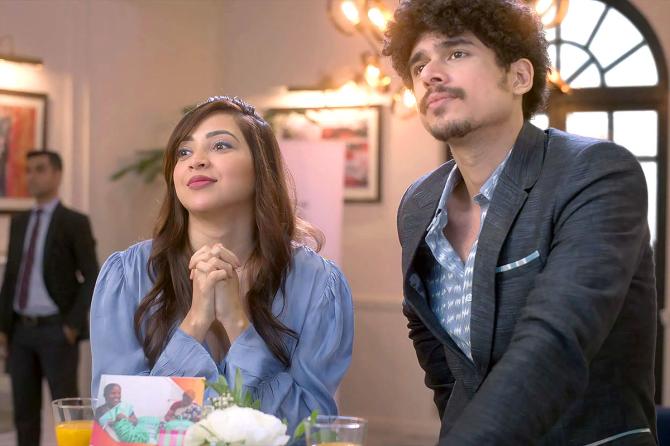 Bombay Begums' Ayesha is quite ambitious. How much of yourself did you see in her?
Very little.
I am very different from Ayesha, so when I read the script, I loved it.
We had workshops, and in one of them, we had to write down Ayesha characteristics vs Plabita's characteristics. Very few matched!
But I can relate to her because she is a survivor, and so am I.
I am generally a happy, easy person, not ambitious at all.
#MeToo is a very serious issue. Were you apprehensive about how it would pan out in the show?
No, I wasn't.
In fact, I really liked the way the show has dealt with this topic.
When I read the script, I felt that Ayesha is very easily that person whom some people will judge and say that she asked for it.
I feel this happens more to women who are outgoing.
Also, the fact that Deepak's character is not an out and out sexual predator, looking for just that. He was like, okay, you've been eyeing me all night.
So I liked the way it was done because I felt it was more real, rather than a more dramatic take where a girl feels that oh, I must fight for my rights.
People get confused.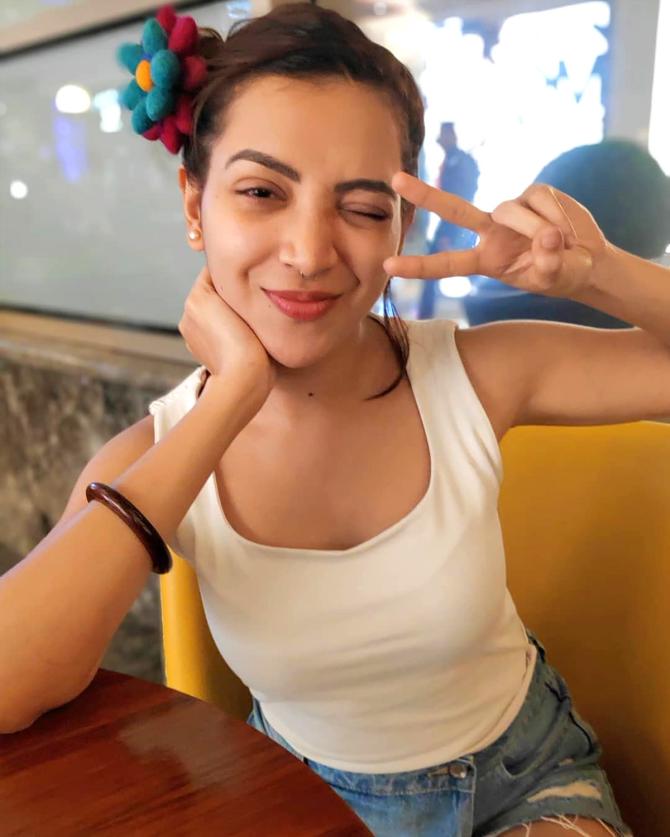 Have you seen it in the industry personally?
Yes. There was so many times when the #MeToo wave was happening and so many names were coming out, and you don't expect (certain people to be named)... and you are like oh, this person's name is coming out, oh that person's name is coming out...
Obviously, everybody is different with different people, right?
That's also what I liked about the show.
Like, the way Fatima's character is shocked and she is sure that it can't be him. That's something I could relate to.
With projects like Lipstick Under My Burkha and Bombay Begums, you have always taken up strong roles. Does that spoil you for the other offers that come to you?
I think it does.
I am not saying that I want a lot of screen presence, but it is really important that my character does something to the script. Otherwise I would not like to be a part of it.
I would give it my all, so I feel that it should make a difference to the script.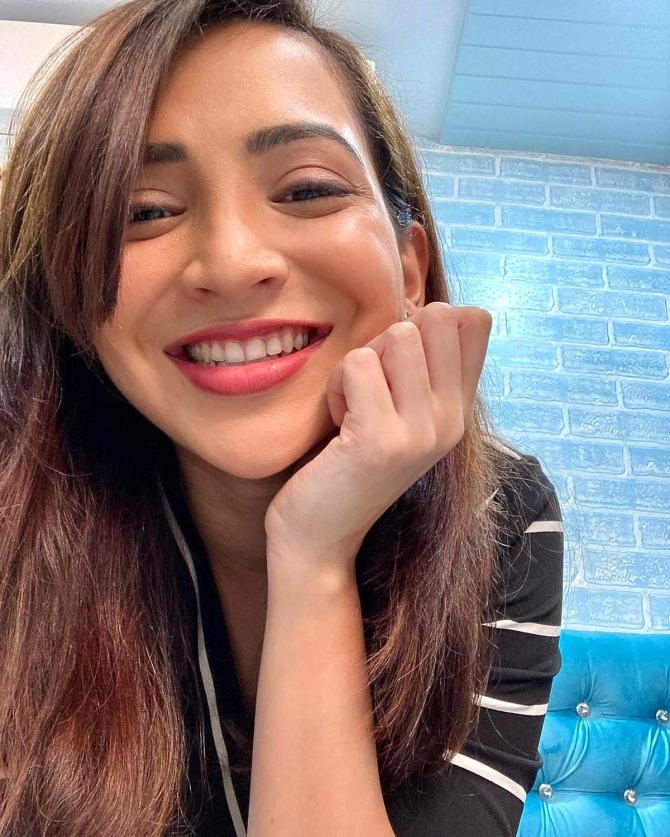 What kind of offers come your way?
When I started acting, I started with ad films.
Because I have this sweet, girl-next-door kind of face, I would get cast as a sweet, bubbly girl. These are exactly the words they used: bubbly, cute, happy...
I was a little bored of just playing just that.
Then Lipstick happened.
Then I did a film called Doosra with Abhinay Deo, where I played a drastically different character.
I feel I have been lucky to get different kind of roles.
I am also doing this show called Escape Live on Hotstar. The character is completely different from what I am or what I have played before.
How did you meet Alankrita? How did she cast you in Lipstick?
I think they were already auditioning Rehana's character and they auditioned a lot of people but they weren't able to find the perfect cast.
Our chief AD (assistant director) Tushar's roommate was a friend of my sister's. They were looking for an aspiring musician too for that role.
Tushar's roommate had seen my music video, so he suggested that they ask me to audition.
So they contacted me.
It was a Prakash Jha production, and that sounded great.
The character sounded interesting too, so I auditioned for it.
I think Alankrita liked it, and she said you should meet Prakashji. So I met him.
I waiting to know whether I was in or not, so she said we'll start your workshops and then see.
Later, when they were buying a burkha for me to practice in, I asked her if I had the part.
She smiled and said yes.
It's great to work with her though I am really scared of her on set.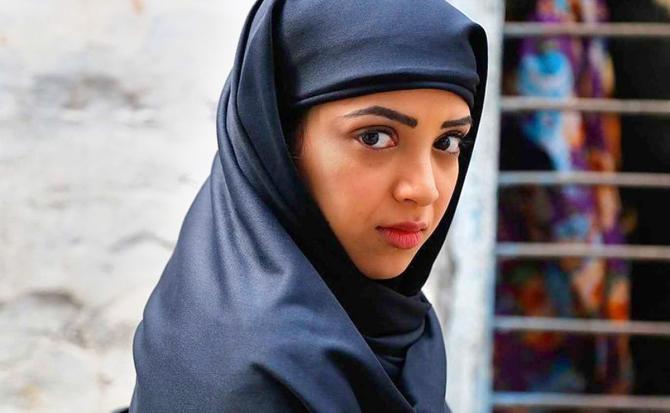 Rehana is forced to wear a burkha by her conservative parents, but she transforms into a jeans-wearing singer when she goes to college. How different was the character from how you are?
It's completely different because I was raised in a family where they never made me realise that I am a girl child or that there are certain opportunities that girls do not get in life.
Of course, we do get conditioned from outside too, not just by our parents.
The toughest thing for me is that I am this outgoing, happy person, and the first thing that Rehana says is, 'Hi, I'm Rehana Abidi.'
If I have to say, 'Hi, I'm Plabita', I can never say it without a big smile.
For me to understand that how can you introduce yourself without that huge smile, that took me a while.
Alankrita gave me a lot of films to watch, where the character was under confident, and that really helped.
The best part was wearing the burkha.
So when I started wearing it and roaming around for practice, I realised that nobody was looking at me. Like, I could see everyone, but nobody was looking at me. Nobody cared that I was there.
I was almost invisible.
At first, I really enjoyed that feeling because bachpan se, when you go out, you know people are looking at you.
Girls are used to it, right?
We dress up nicely and go out, and we know that people are looking at us.
So I was like, wow, this is great, I can look at everybody but I'm almost invisible.
But then I realised that if I had to live like this every single day, and feel like I don't exist in this world, I am not going to like it.
That is when I realised what Rehana as a character would be fighting with.
How much did Lipstick held your career?
Whatever I am doing today is thanks to Lipstick.
For directors and writers to know I exist, it is important that there is good work that is out there for them to see.
So that film really helped because after that, I got better offers.
But it's not like I became an overnight star, or that I don't have to audition any more or that I got a lot of money. (Laughs)
What was great is that whenever I auditioned for something, people recognised me, and they believed in me because that had seen my work.
So that gave me extra boost of confidence in my work.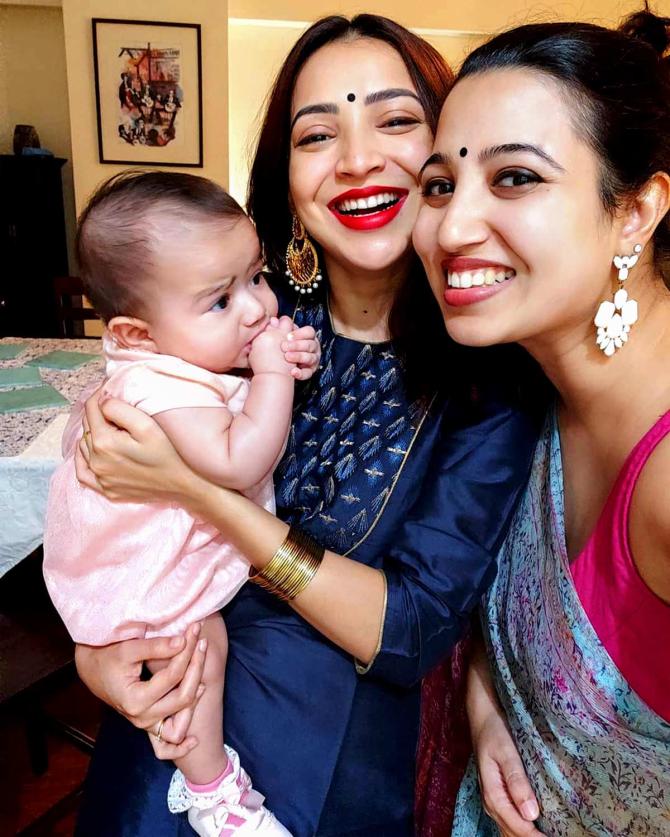 How difficult is it to be an actress in Bollywood with no godfather? How do you ensure that the work flows in?
It is difficult.
When I started working, there were days when I wouldn't have money to pay the next month's rent. Or that I had given 10-15 auditions in a month and not gotten through even one.
It does feel de-motivating.
But I have always been a very easygoing, positive person, so when nothing is happening for me, I always feel that something will happen tomorrow...It's something I get from my mom, not to worry.
There was a time when we had shot Lipstick, but it wasn't getting a release.
That was when I felt that nothing was happening for me on the acting front, so I decided to concentrate on my music.
I started sitting at home and composing music.
I thought of shifting to it, but then another film happened.
But I do understand that for a lot of people, and girls who don't have somebody guiding her, it can get difficult.
These days, it's easier because there is social media.
When I came in, there was no social media, but thankfully, both my sisters (Parineeta and Priyangi) were working in the industry. So they helped me with numbers of coordinators.
Parineeta is an actress.
Priyangi has assisted directors. After that, she ran an Assamese restaurant for a few years. Now, she is back to being an AD.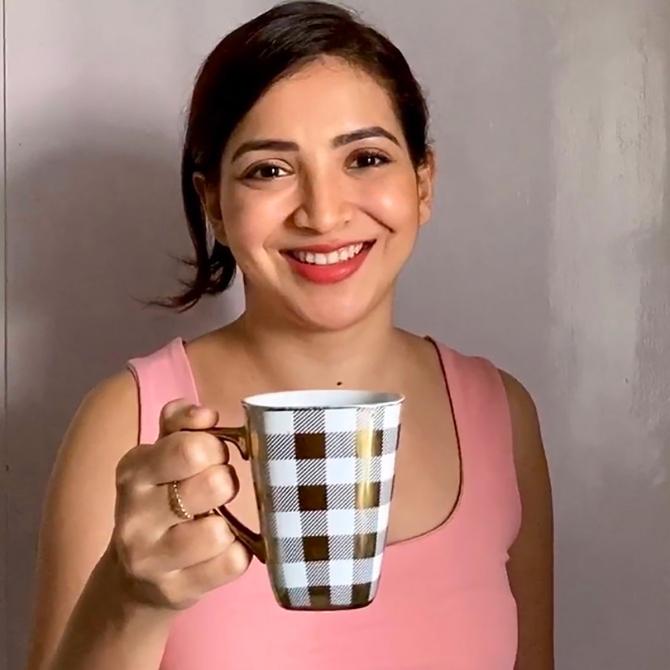 Did you always want to be an actress?
I don't think anyone will give me any other job because this is all I have done in my life.
My parents were very supportive of performing arts. At home, we had an environment where we would sing and dance.
In school, I would always take part in theatre, dancing, singing...
I feel that's all I know.
I did graduate, but I think even in those college days, I was busy taking part in college fests.
I didn't have any aim in life.
I never think about the future. I like to live in the present.
I enjoyed performing arts so I kept doing more of that.
I went to Jaihind college in Mumbai, and in my final year, I told my sisters that since I am interested in act, why not join an acting school?
You live alone in Mumbai. Is it tough to get accommodation for a single girl who is an actress?
Yes. My parents have always helped me.
I remember there was this one house, my parents were coming a week or two later, so I had to sign the agreement. They made me write that I would vacate the house if my parents did not show up on the date I said they would.
I feel lucky that my parents are supportive.
It's tough, especially if your an actor or in the media. They just imagine that you will throw parties and not have a routine.
But I feel it's weird because ever since I became an actor, I became more disciplined in life.
I wasn't earlier, ever.
The lockdown days were my favourite because I didn't have to run a race and I didn't have to feel guilty about not racing either because no one could do it.
Everyone was sitting at home with nothing to do.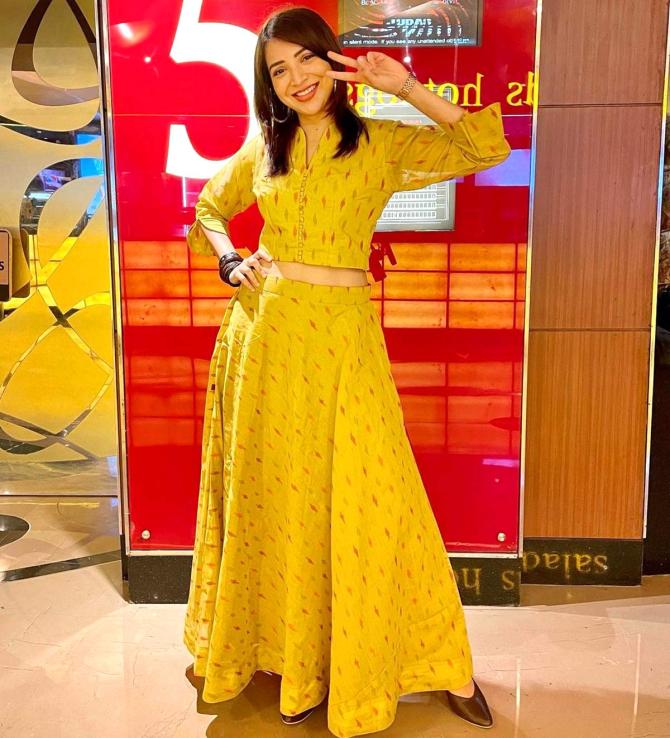 You recently starred in Ahaan.
Ahaan is a very sweet and beautiful film, a slice-of-life drama.
It was really interesting that someone who has actually had Down's Syndrome was playing the part.
I have a few scenes in it and I really enjoyed it.