'Or because I am getting a s**tload of money.'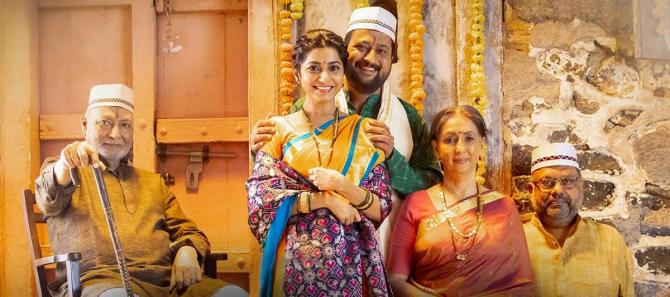 He was floating on air, literally, when the National Awards were announced. As soon as his flight from Nagpur landed in Mumbai, his mobile phone stirred to life. Preoccupied with getting off, he didn't take any of the calls.
But his executive producer, Swapnil Bhangale, who was travelling with him, tracking the awards, saw the news on YouTube and informed Nikhil Mahajan at the airport that he had bagged the Swarna Kamal: The Best Direction for Godavari.
Humbled by the love that has been coming his way since, Nikhil tells Rediff.com Senior Contributor Roshmila Bhattacharya, "My parents are over the moon. Detached from the film industry, they don't understand the pressures of show business, and seeing the ups and down in my career, they were understandably worried. I'm happy I was able to give them this big moment."
Having won the Filmfare Award for Best Film, Best Director and Best Actor (Critics), were you expecting the national honour for Godavari?
No, the Filmfare Awards were for Marathi films only while the National Awards are across all cinemas and languages making them the biggest awards in the country.
I'm full of gratitude.
My parents are over the moon; they have been flooded with calls since they were announced.
Detached from the film industry, they don't understand the pressures of show business, and seeing the ups and down in my career, they were understandably worried.
So this award is a validation in a way.
I'm happy I was able to give them this big moment.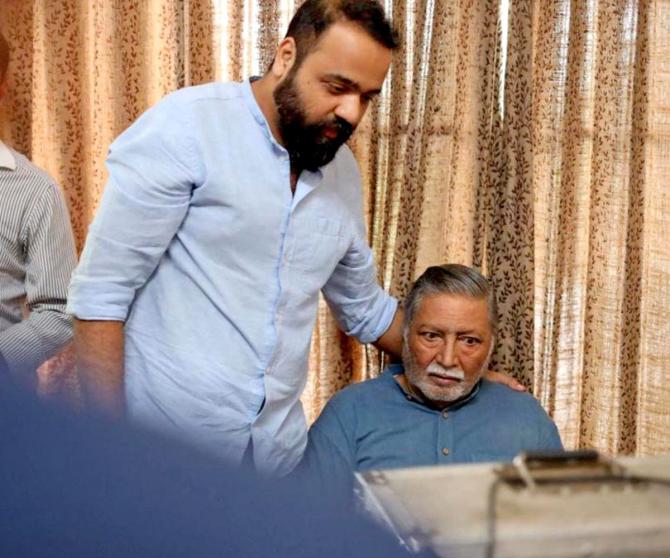 Did Godavari grow out of personal experience?
Jitendra Joshi, Godavari's co-producer and lead actor, and I had planned another film.
Then, we lost Nishi sir (actor-film-maker Nishikant Kamat) on August 17, 2020, and Jeetu, who was very close to him, was heartbroken.
We were all shaken by Nishi sir's untimely demise and Jeetu and I decided to make this film as a tribute to a film-maker we admired.
We had the first screening for his collaborators and friends rather than our own families on his first death anniversary.
Though Godavari has nothing to do with him except for Jeetu's character being named Nishikant, we felt his presence at that screening.
Even during the shooting -- we shot the film in 16 days because we had no money -- we felt him guiding and blessing us.
Nishi sir was my role model whose Mumbai Meri Jaan I had seen when I was not even an aspiring film-maker.
So winning the Swarna Kamal feels like a beautiful completion of a circle.
Two film-makers, intrinsically connected by a film; it's a surreal feeling that only I can experience with such intensity.
How did the son of two academicians, who was studying engineering, become a film-maker?
I come from a Maharashtrian family and grew up in Aurangabad with no connection with films or even the arts.
My uncle had a video library and I watched a lot of films.
When the Internet boom started, many pirated films were circulated in our hostel and that's how I got to watch a lot of international cinema, Hollywood and even obscure Korean films which piqued my interest.
But it was Ashu (film-maker Ashutosh Gowariker) sir's 2004 film Swades, which I watched when I was in my second year of engineering, that sparked this compelling need to tell stories of my own in the audio-visual format.
Nishi sir's Mumbai Meri Jaan four years later fortified this interest and I began to seriously think of making films.
I have reason to be grateful to our grandparents and parents thanks to whom I had the luxury of saying I did not want to be an engineer.
I had the freedom to choose what I wanted to do knowing my parents were there to support me in the early years of struggle.
It would have been impossible for my father to be a poet even if he were artistically inclined, even less so for the generation before him, who having just come into an independent nation, were struggling to survive.
When you are focused on how you can put food on the table, you can't be a free thinker.
For our parents' generation, survival was not the problem, but they wanted to go beyond making ends meet, buy certain comforts, which made financial security important.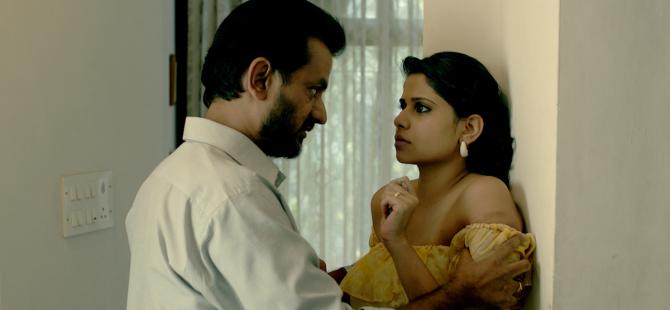 After a documentary in 2011, Half A Billion Dreams, your first feature film, which was released two years later, was Pune-52.
That's right.
When we talk of period films, we usually refer to big-budget historicals and biopics but given that Pune-52 is a neo-noir thriller set in 1992, it must have had its own challenges?
Yes, it was a difficult film to make because I had not assisted anybody.
I went to film school in Sydney, returned and wrote this script set in the '90s and dived straight in.
What's the significance of 1992?
That was the year when financial reforms were introduced by the ruling Congress government that gave birth to the Indian middle class as we know it today.
Before that, our aspirations were very different, but post 1992, the market opened up and we wanted to own materialistic things.
A colour TV was suddenly easily available.
It's an interesting phase in our history, but we don't talk about it much, perhaps because it is more recent.
Pune-52 has a detective, a femme fatale and an angry wife, all the ingredients of a classic noir thriller, something we had not seen in Marathi films before this.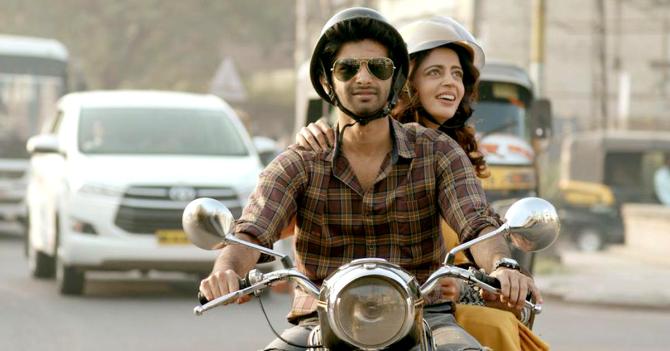 June, a more recent film which you have written, is a coming-of-age drama of two troubled souls who heal each other. Is it semi-autobiographical?
Not really, even though we shot it in the colony where I grew up in and is again, like Godavari, rooted in the middle class.
It is a story of my observations of people I have seen growing up.
Since I belong to that world, a lot of my personal experiences have gone into June, but they did not happen to me per se.
Also, it is set in Aurangabad.
Most Marathi films are either set in urban cities like Mumbai or Pune or in remote rural areas and a few in picturesque Konkan.
But Maharashtra is so vast and diverse, with different sub-cultures, and even variations in the way the language is spoken.
With June, I travelled to places we had not seen on screen before, telling stories rooted in that culture.
I started with Aurangabad because it's the place I know best.
And Godavari took you to Nashik...
Yes, and with my upcoming film Raavsaheb, I will be travelling to Chandrapur which is known as 'Black Gold City' because of its coal seams.
It's just five hours from Mumbai, but you won't believe it is in Maharashtra.
The idea is to break new ground, explore different locations, sub-cultures and genres.
When we think of a superhero vigilante film, we go straight to Hollywood, then Bollywood. But in 2015, you made Baji, with Shreyas Talpade in the main role taking it upon himself to protect the common man from oppression and injustice.
Baji was a huge challenge because no one had thought of doing anything like this back then in Marathi cinema.
Today, when you watch it, it's in the Pushpa zone, an over-the-top, massy entertainer.
In 2015, it was, like all my films, a little ahead of its time.
It was a commercial failure, but none of us attached to the film regretted making it.
We had genuinely tried to make something different and opened up the possibility of something like this being attempted in Marathi cinema, so we did our job.
It's safe to make a love story or a family drama, but a genre like Baji is a risky proposition.
So was Betaal, a 2020 Netflix series set in a remote village, revolving around a curse, an undead officer of the East India Company and his battalion of zombie soldiers.
Betaal was not my brain child, I just directed half of it, so I can't take credit for it.
It was conceptualised, written and directed by Patrick Graham, who was the showrunner of the series.
I was to direct a sci-fi horror film for Phantom Studios, to be co-produced by Blumhouse Television and Ivanhoe Pictures.
That film didn't happen, but when they needed a second director for Betaal, which was jointly produced by Red Chillies Entertainment, Blumhouse Television and SK Global Entertainment, they approached me.
There was a certain comfort level.
Also, I had been working with the same genre.
And when I met Patrick, we liked each other instantly because we are both horror nerds.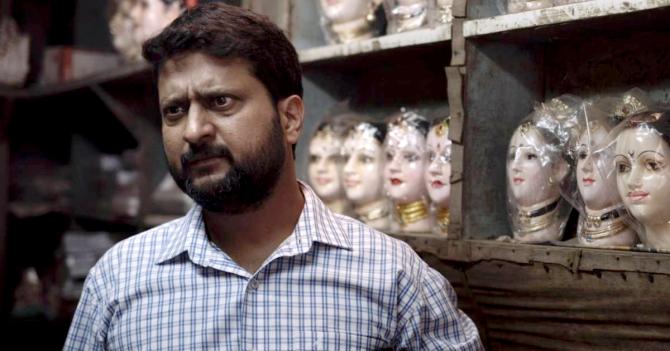 What next?
As I mentioned, Raavsaheb, a Marathi thriller, which should take off hopefully this year.
There's also a Hindi film in the pipeline, and an interesting series.
These projects will keep me busy for the next couple of years.
I'm not interested in Hollywood films, but I would like to work in other Indian languages, besides Marathi and Hindi films.
A Malayalam film maybe, since they have phenomenal talent there.
And a massy Tamil film, who wouldn't want that!
I have decided I will not direct more than 12 films in my lifetime.
I have finished four, I have just eight left so I have to be very sure of what I want to do.
Why only 12 films?
Film-making is a soul-sapping profession and I don't think I have more than 10-12 films in me.
It won't excite me to do the same thing again and again.
Also, it takes me a long time to make a film.
Pune-52 came in 2012, Baji in 2015, Godavari in 2021.
I've been working on Raavsaheb for two-and-a-half years and it won't be released before 2024-2025.
What if something really exciting came up after these dozen films? You still wouldn't want to direct it?
Never say never, but I don't think I would.
Quentin Tarantino (American actor, writer, producer and director) has also said he will not make more than 10 films.
He's on his last film and he is at the peak of his career.
It's okay for a film-maker to fail because no one sets out to deliberately make a bad film.
But you have to be excited about sitting with your writers and actors, your composers and other technicians, every day, day after day, about working 20 hours a day.
I'm afraid of losing my curiosity of the medium.
When you work long enough, after a point, things can become mechanical and every day feels the same.
I don't want to make a film for the heck of making it.
Or because I am getting a s**tload of money.
Not even because a top-ranking actor wants to work with me.
I love films too much for that.
I would rather do something else.
Like what?
I could write a book.
Make pottery.
Run a restaurant.
Anything that feeds my curiosity.
When you stop being curious, there's no point in living.