She knows just how to be a celebrity!
Aaliyah Kashyap, according to her dad, hasn't shown any interest in showbiz.
Aaliyah's more into fashion.
What is Anurag Kashyap's daughter really like?
Let's have a look at her Instagram pix and find out.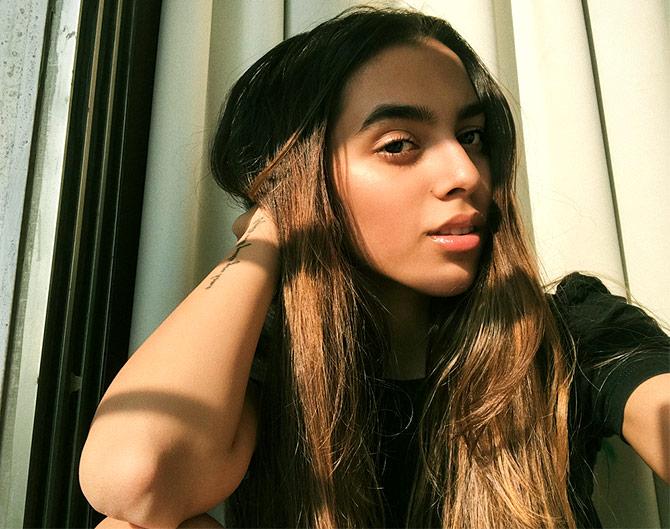 Aaliyah was born on January 9, 2001.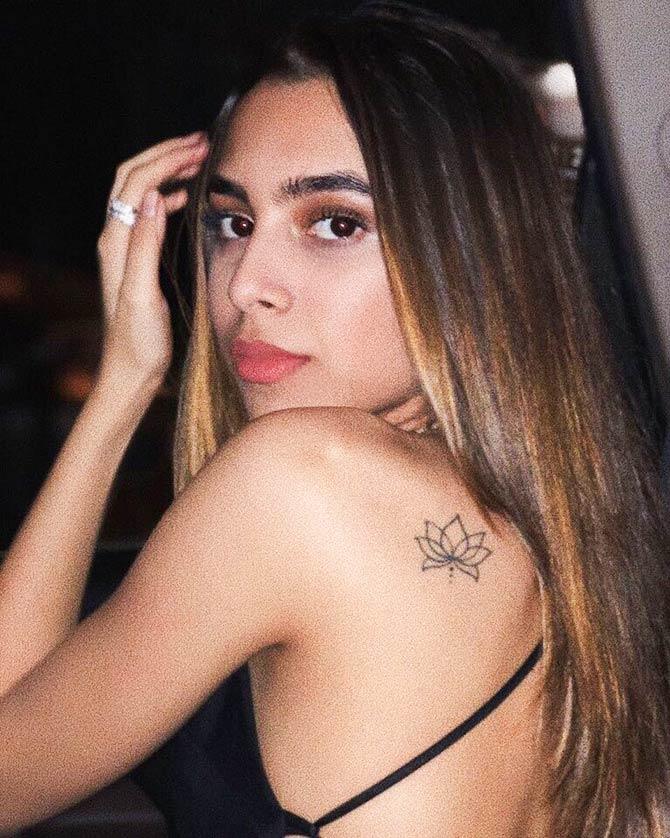 The 17 year old has done the costumes for Ira Ali's short film, Lift.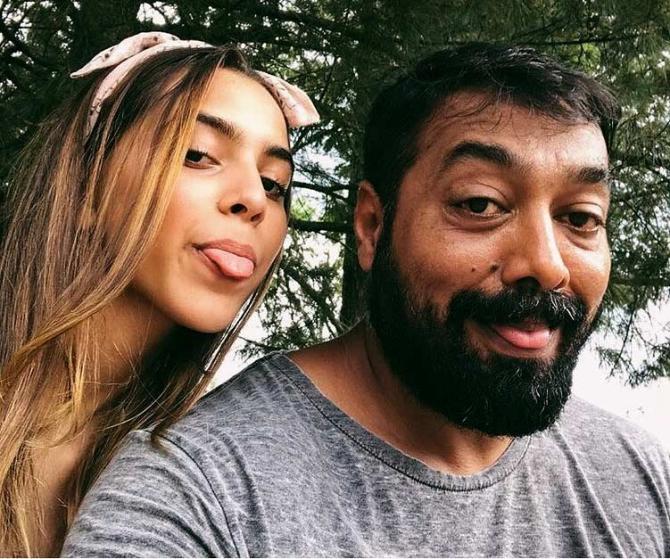 Wishing her dad a happy birthday, she captions this, 'happy birthday papa sorry for torturing you so much all the time but i love you a lot hope u had the best day in Toronto without me.'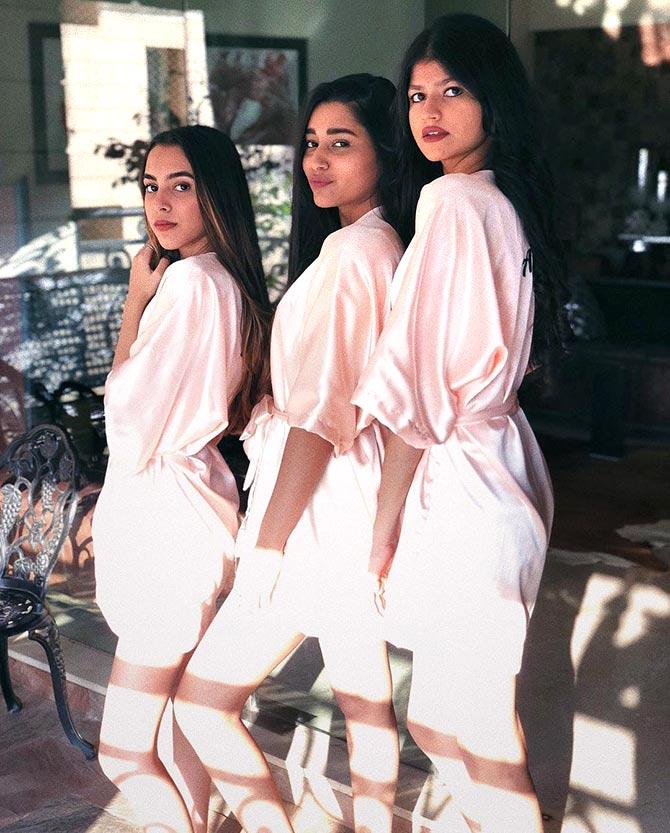 Posing with friends, Akansha Singh and Anjini Dhawan.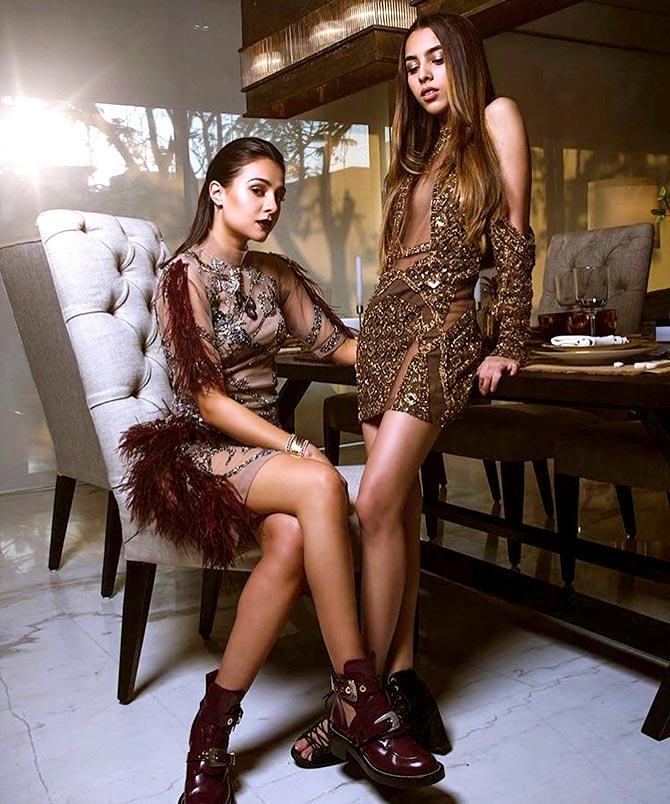 She makes an amazing page on the Peacock magazine by Falguni Shane Peacock.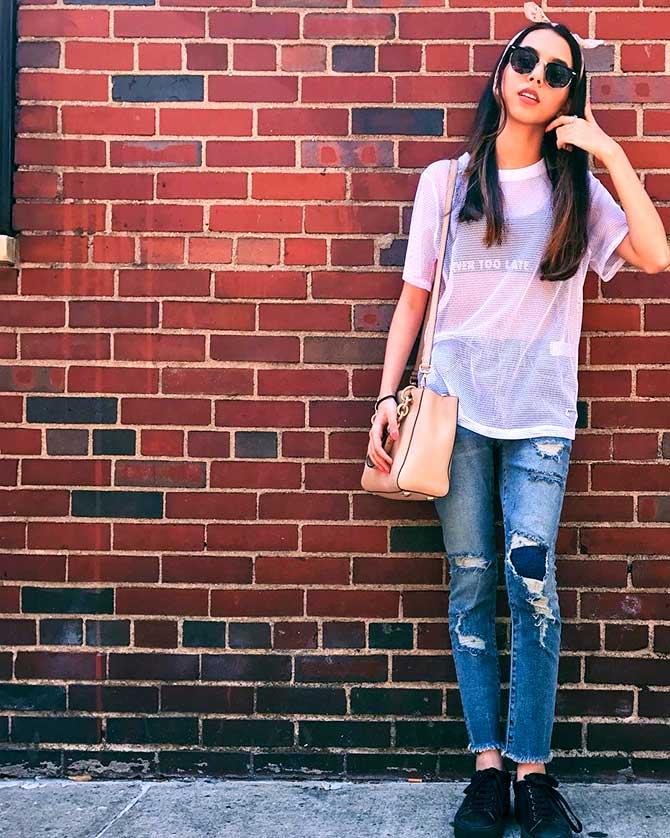 New York is her favourite destination.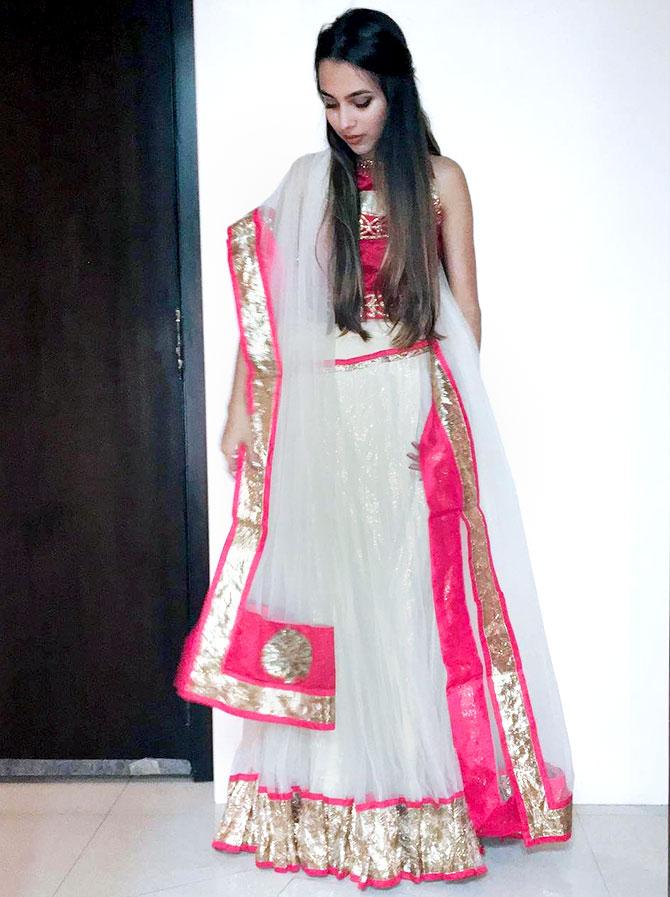 Going traditional on Diwali.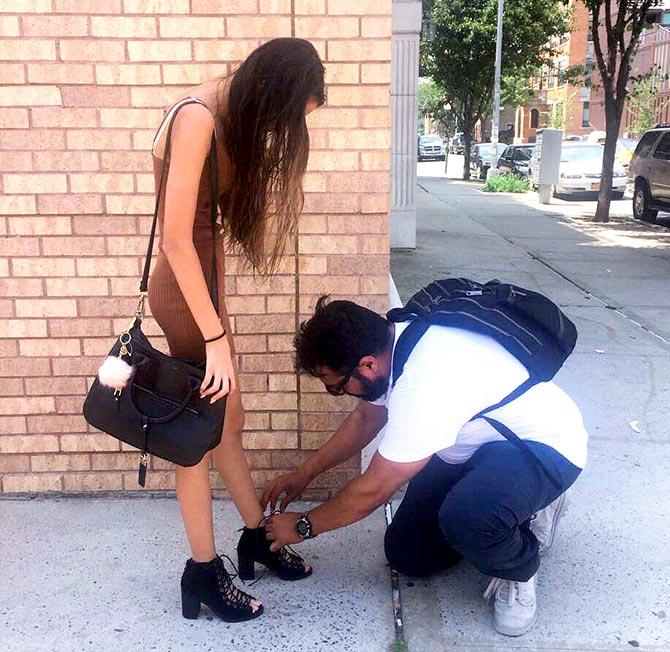 'What else are dads for?' asks Aaliyah.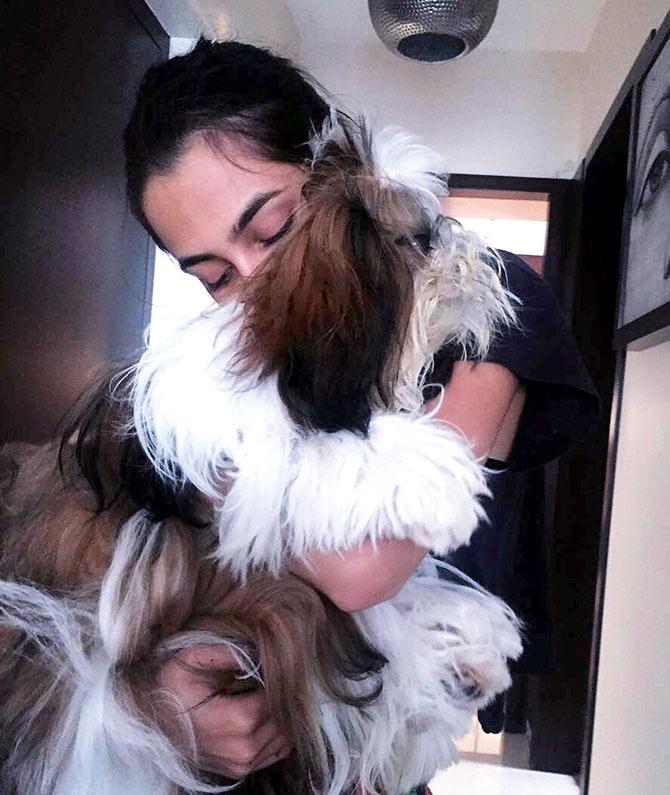 Loving her dog!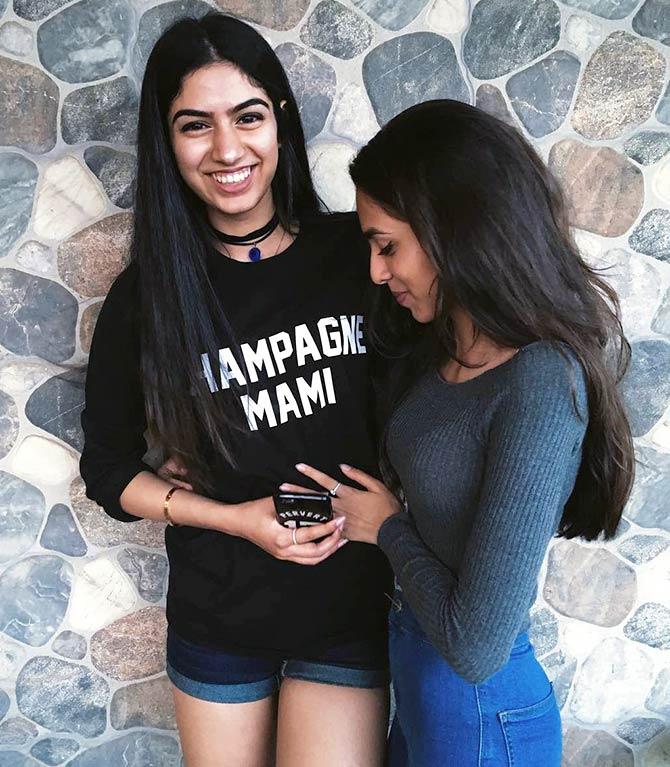 Posing with close pal Khushi Kapoor, Boney and Sridevi's younger daughter.
Photographs: Kind courtesy Aaliyah Kashyap/Instagram
A generation of youngsters are waiting in the wings, ready for their shot at being the Next Big Bollywood Star.
Meet the STAR KIDS