'Whenever you see him on television or anywhere else, he gives off grandfatherly vibes.'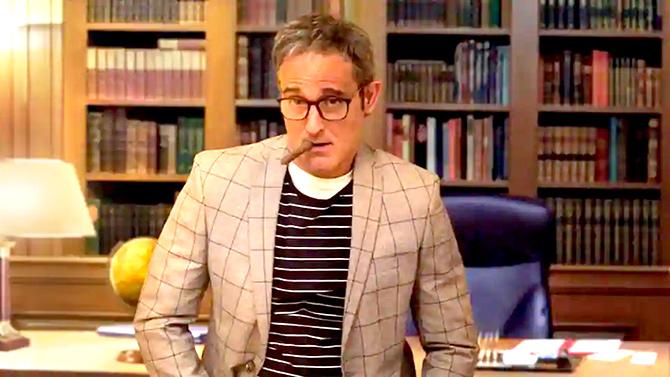 Last seen in the 2017 murder mystery, Ittefaq, Akshaye Khanna is looking forward to this week's release of The Accidental Prime Minister.
Based on Sanjaya Baru's 2014 memoir, the film has predicatbly ignited controversy even before arriving in theatres.
Akshaye wonders what the controversy is all about, and tells Rediff.com Contributor Mohnish Singh, "Let everyone debate whether a film this like should come out or not; whether you have the freedom to see a film like this or not. We have told a beautiful story. You will come out of the theatre smiling."
Director Vijay Ratnakar Gutte said it was extremely difficult to cast you in the film. Why is that?
Nothing like that.
I loved the script. But when I heard my role for the first time, I did not like it.
He said he wanted another chance as he was still writing the film.
After completing the script, when he narrated it to me once again, I said brilliant. I readily agreed to do the film.
You play Sanjaya Baru, on whose book The Accidental Prime Minister is based. Gutte said he did not allow you to meet Dr Baru.
Yes, it was my director's clear instruction that I do not meet Sanjaya.
He even barred me from googling him or watching his videos on YouTube.
My director had visualised this character in a certain way and he wanted it to be exactly how he had conceived it.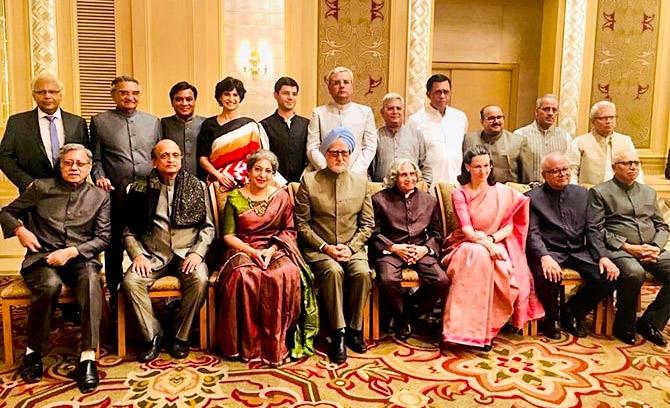 Did you read the book before the shoot?
I think I read it twice.
It is not a screenplay friendly book.
It is a very difficult book to crack into a screenplay.
It has a linear story.
The way Vijay and Mayank (Tiwari, writers) have adapted it is incredible.
It is a very sweet and interesting subject, which revolves around a beautiful world.
Manmohan Singh is a sweet man. Whenever you see him on television or anywhere else, he gives off grandfatherly vibes.
More often than not, film adaptations of books fail to do justice to their source material. Does this film do justice to its source material?
Yes, you are right. Even I have seen such films.
But I assure you that it will not happen with this film (smiles).
Besides being prime minister for two consecutive terms, Dr Manmohan Singh is also known for his economic reforms. Will the film touch upon that?
After a couple of days, you will know everything (when the film releases on January 11).
The film will tell you everything.
But our film is not a biopic, it is a slice-of-life story.
It tells you what happened between 2004 and 2014.
The entire film is based on Baru's book and his credibility is strong. He has worked with Manmohan Singh in the PMO and knew everything that happened there.
Sanjaya Baru's father used to write speeches for P V Narasimha Rao and Singh considered Rao his guru.
So, Baru is no novice.
He is a political commentator, writer, and has been the editor of the Financial Express.
See, the book on which our film is based is a clean and clear book. No one filed a case against Baru after his book hit the shelves.
He wrote about almost everyone in his book, but no one dared to take him to court.
In our country, the media is allowed to say anything.
They have the full liberty.
On television, you can say anything against (Narendra Damodardas) Modi, Mamta (Banerjee), Sonia (Gandhi) and Rahul (Gandhi).
If you want to express your opinion, you can.
You can criticise them.
You can praise them.
You can write a book.
You can write an article.
But why, as an industry, are we not allowed to make a film? This is not cool.
This needs to be changed.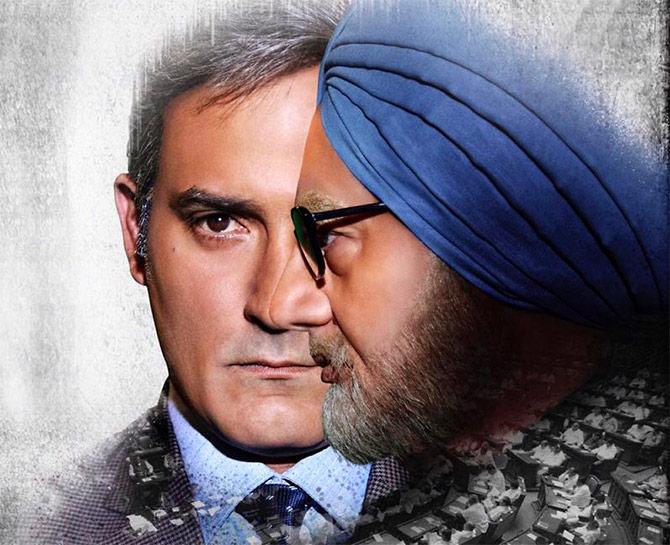 Sanjaya Baru did not get into any trouble after writing the book, but you have been slapped with a case in a Bihar court.
Really? I do not know anything about it.
But if it has happened, then the court will decide.
Does it affect you in any way?
No, not at all.
You look at this as a controversy, but I say it is a debate.
I knew it would happen because something new has come up.
Let everyone debate whether a film this like should come out or not; whether you have the freedom to see a film like this or not.
We have told a beautiful story.
You will come out of the theatre smiling.
It is a light-hearted film, there is a lot of humour in it.
Politics is all about humour.
Lalu Prasad (Yadav) is a very humorous man.
Modi is a humorous man.
Rahulji is a humorous man too.
Amarinder Singh is a very humorous man.
Bal Thackeray had a lot of humour.
Everyone is humorous in politics.
Don't you agree?
So, this film has a lot of humour.
Is this your most challenging role?
The way my director has used me in this film is outstanding.
An actor cannot do anything alone; he needs a fine director.
I loved working with Vijay on this project.
While talking to you, I can sense you are hungry for author-backed roles.
Yes! I am hungry to the point of starvation.
Do you regret losing any author-backed roles in the past?
Many.
Sanju was offered to me, but I could not crack the look test. It did not match the vision of the director. I regret losing out on that role of Sunil Duttji.
I always wanted to work with Rajkumar Hirani, I still do.
Will we ever see you direct?
Never. That is not my thing.
You don't play the romantic hero any more.
I am already doing one this year. It is a nice romantic comedy.
I have started shooting for it, but I cannot reveal much about it .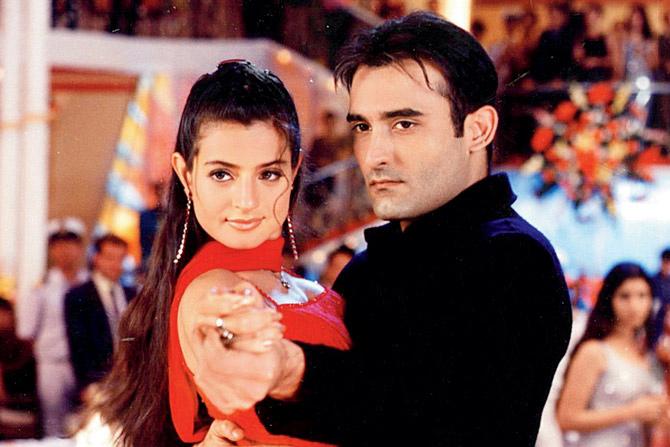 At the peak of your career, when you had established yourself as a mainstream hero, you surprised everyone by playing the antagonist in films like Humraaz. What drew you towards those characters back then?
I am the hero of Humraaz, yaar!
When I heard the script, I told Abbas-Mustan that the villain was actually the hero.
He had the best lines and dialogues.
He had everything going for him.
Many actors had rejected that role, I still wonder why.
Quite a few of your films did not do well at the box office, but are very popular on television, like Aa Ab Laut Chalen. How do you feel when this happens?
It has happened with me many times.
It happens with many actors.
What is important for me is that people are watching my content.
Do you think digital platforms pose a threat to traditional theatre-viewing in our country?
Of course. It has become a task to bring people to theatres.
People do not have excess money to spend on entertainment. You need to shell out somewhere between Rs 500 to Rs 1,000 on one film. Is that a joke?
Then, there are additional expenses of popcorn. It has become very expensive.