Say hello to the cast of The Accidental Prime Minister.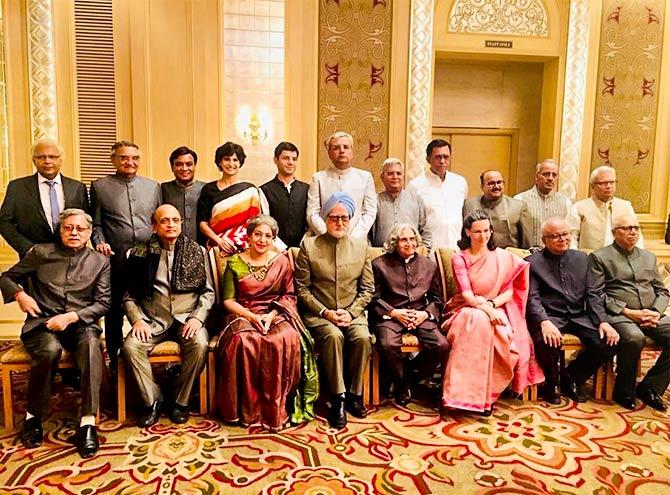 The key players in the The Accidental Prime Minister have been unveiled.
Anupam Kher, who plays Dr Manmohan Singh, looks almost unrecognisable in his makeover.
Directed by Vijay Ratnakar Gutte, the political drama is based on Sanjaya Baru's bestseller The Accidental Prime Minister: The Making and Unmaking of Manmohan Singh.
Dr Baru served as Dr Singh's media advisor during the then prime minister's first term in office.
The Accidental Prime Minister releases on December 21.
A look at the key players.
Do they look like the real-life people they play? Do vote!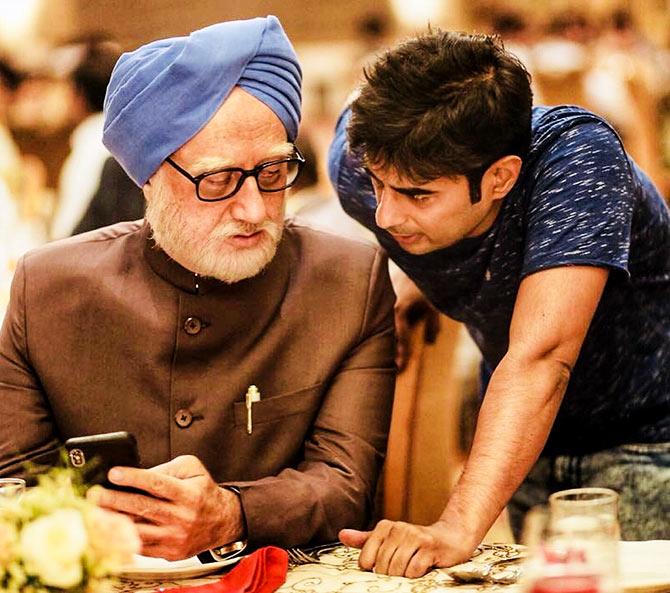 Anupam Kher plays India's 13th prime minister, Dr Manmohan Singh, who served two consecutive terms in office, from May 2004 to May 2014.
Here, Kher chats with Director Vijay Ratnakar Gutte.
Does Anupam Kher look like Dr Manmohan Singh? VOTE!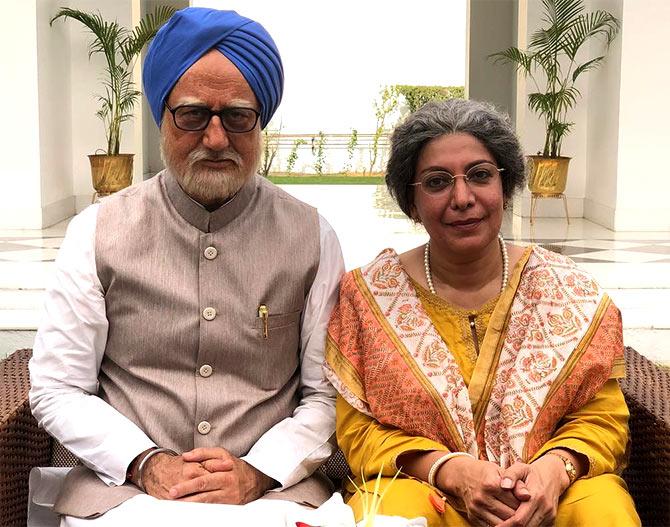 Divya Seth Shah plays Gursharan Kaur, Dr Singh's wife -- a truly wonderful lady.
Does Divya Seth Shah look Gursharanji? VOTE!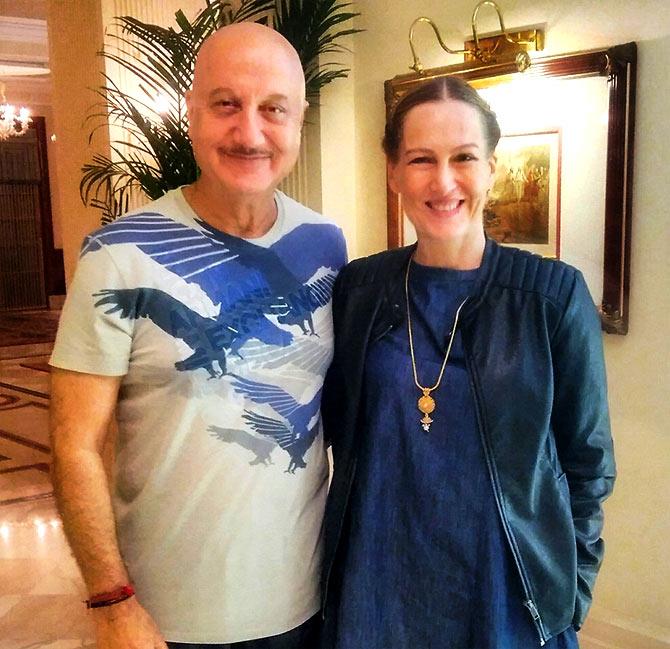 German actress Suzanne Bernert plays Sonia Gandhi.
Does Suzanne Bernert look like Mrs Gandhi? VOTE!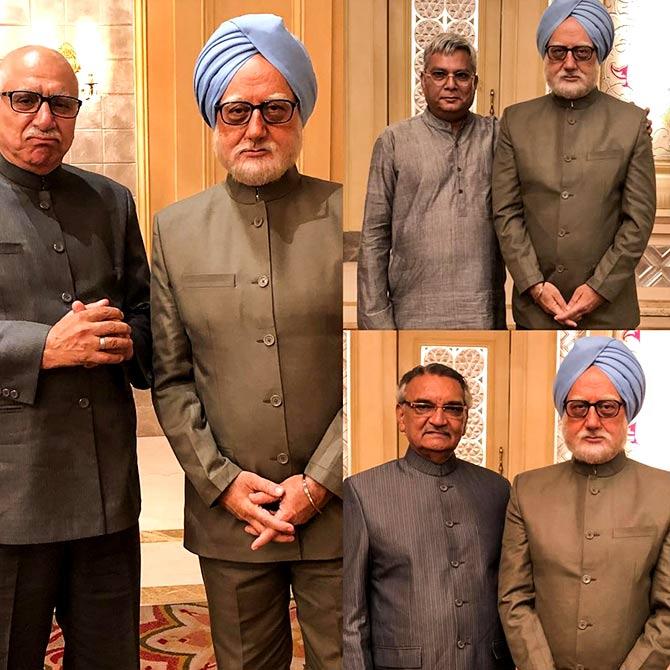 Avtar Sahni, left, plays Lal Kishenchand Advani, then the BJP leader.
Does Avatar Sahni look like Advaniji? VOTE!
Vimal Verma, top, plays Lalu Prasad Yadav, railway minister in the first Singh Cabinet.
Does Vimal Verma look like Laluji? VOTE!
Anil Rastogi plays Shivraj Patil, home minister in the first Singh Cabinet.
Does Anil Rastogi look like Mr Patil? VOTE!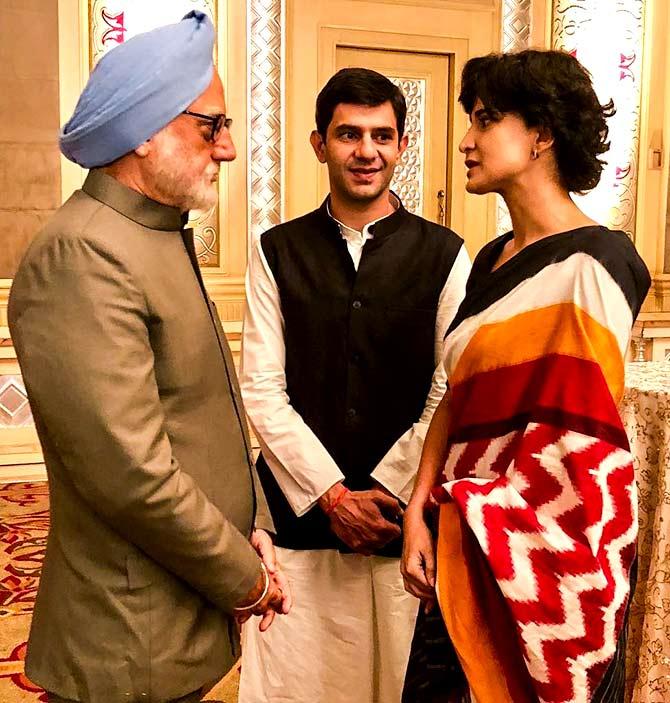 Arjun Mathur and Aahana Kumra play the Gandhi siblings, Rahul and Priyanka.
Does Arjun Mathur look like Rahul? VOTE!
Does Aahana Kumra look like Priyanka? VOTE!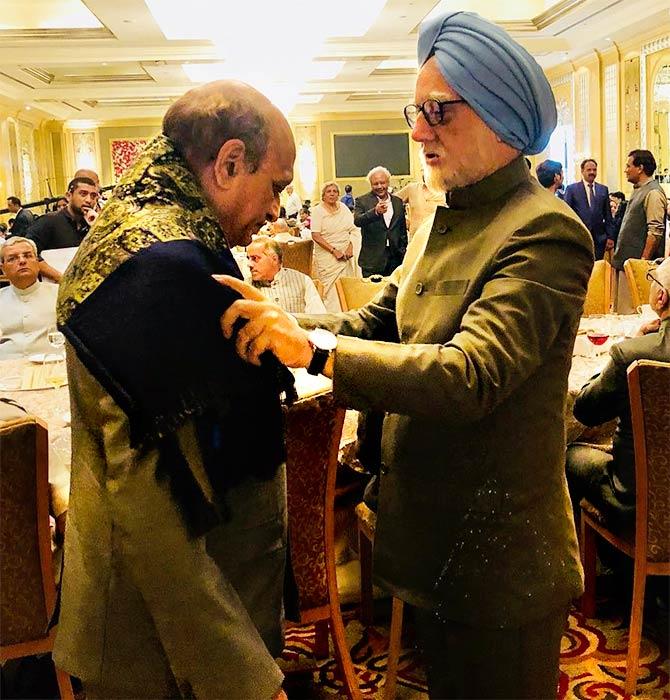 Ajit Satbhaj plays P V Narasimha Rao, the former prime minister in whose Cabinet Dr Singh served as finance minister.
Does Ajit Satbhaj look like Mr Rao? VOTE!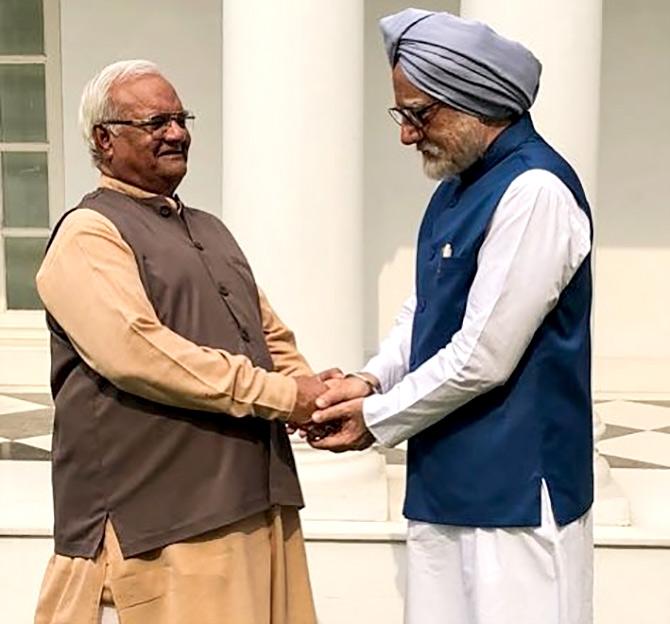 Ram Avatar Bhardawaj plays Atal Bihari Vajpayee, Dr Singh's predecessor.
Does Ram Avatar Bharadwaj look like Ataliji? VOTE!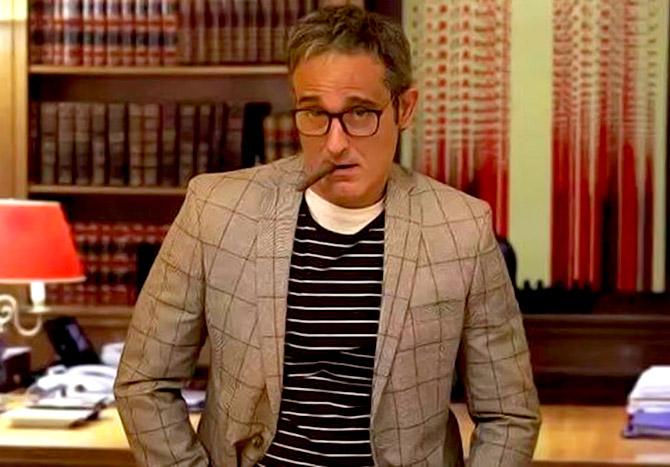 Akshaye Khanna plays Dr Sanjaya Baru.
Does Akshaye Khanna look like Dr Baru? VOTE!
Photographs: Kind courtesy Anupam Kher/Instagram