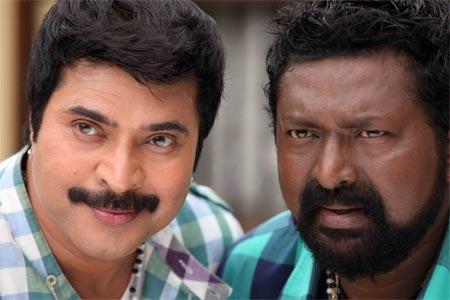 Malayalam actors Mammootty and Lal play non-identical twins in Cobra. The shooting is currently on in Chalakudy, a small town in Kerela.

Lal has also scripted the film and is directing Mammootty for the first time. Padmapriya and Kaniha are the heroines.

Cobra is a comedy of siblings, who are very close to each other. The title of the film is a short form,

in Malayalam, for Kuala Lumpur Brothers and that was where they were born.

Now, they want to associate with everything that begins with 'Ko', be it Coimbatore, Kozhikode or Kottayam!

Lalu Alex, Maniyanpillai Raju, Salim Kumar and Suresh Krishna also star in the film. The shooting will be completed in two schedules in Kochi and Bangkok.

Cobra is being produced by Anto Joseph, with camerawork by Venu and Alex Paul as music director.