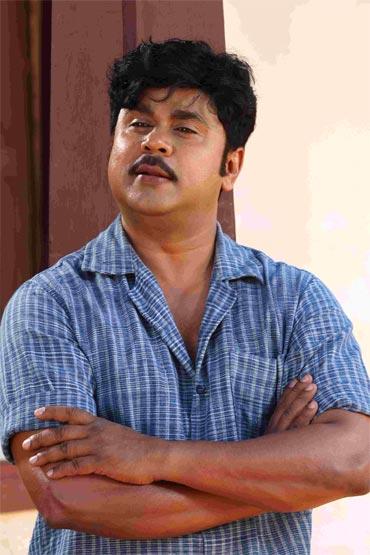 Director Akku Akbar is making Malayalam film
Vellaripravinte Changathi
, with the hit pair of Dileep and Kavya Madhavan in the lead.
According to the director, "The film talks about a cinema within cinema in true sense."
Akku has earlier directed the super hit film,
Veruthe Oru Bharya
.
In the 1960s, when stars like Prem Nazir, Sathyan and Madhu were ruling the screens, a director named Augustine Joseph made a film named
Vellaripravinte Changathi
that never got released. A print of the film is now
being shown. Along with that, the lives of the actors who were part of the project are also being told.
Dileep, Kavya Madhavan and Manoj K Jayan are playing stars who acted in the film. The cast also includes Indrajith, Vijayaraghavan, Sai Kumar and Maniyanpillai Raju among others.
Vellaripravinte Changathi
is being produced under the banner of Chandvi Creations by Bijoy Chandran.
The cinematographers are Vipin Mohan and Sameer Haq. The scenarist is G S Anil and the music director is Mohan Sithara.
The shooting of the film has now been shifted to Kochi, after a schedule at Pollachi. The climax portions will be shot next month.