Aahana-Karisma make new friends... Divya takes a taxi ride... Nia goes bungee-jumping...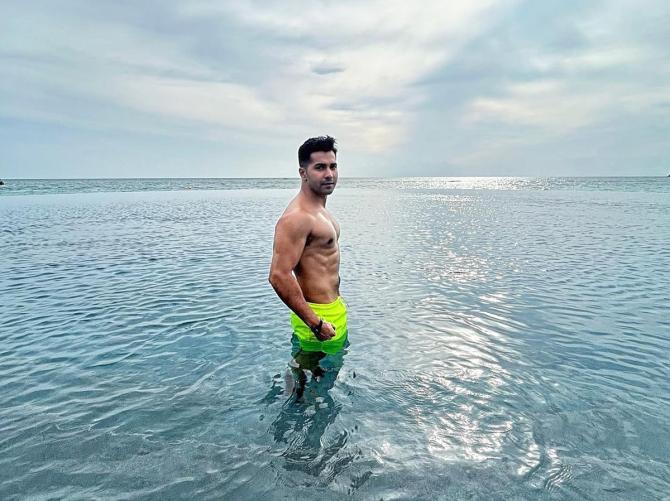 Varun Dhawan finds his 'happy place' in the Maldives.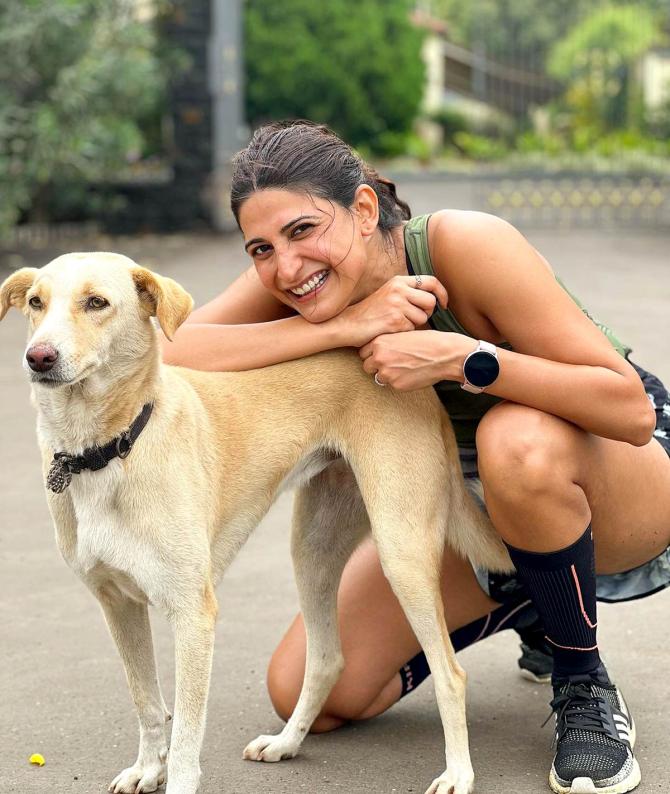 Aahana Kumra makes a friend in Nashik.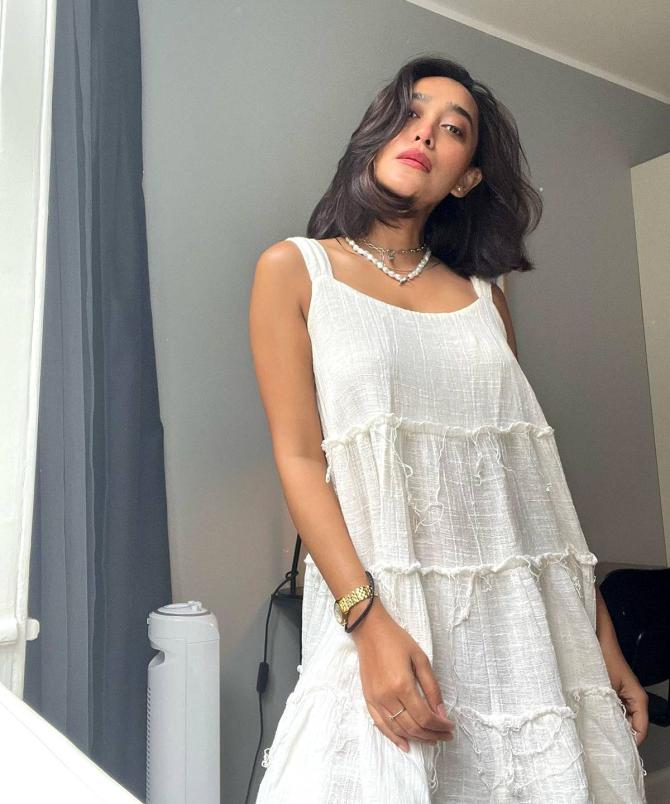 Sayani Gupta checks into Copenhagen and writes, 'Thank you @airbnb for this gorgeous rare home! One entire side of the apartment opens to the #rundetaarn /the Round Tower and the Trinitas Kirke (Church). The windows and building you see through the church on the left is mah. Really cool to see from the other perspective!'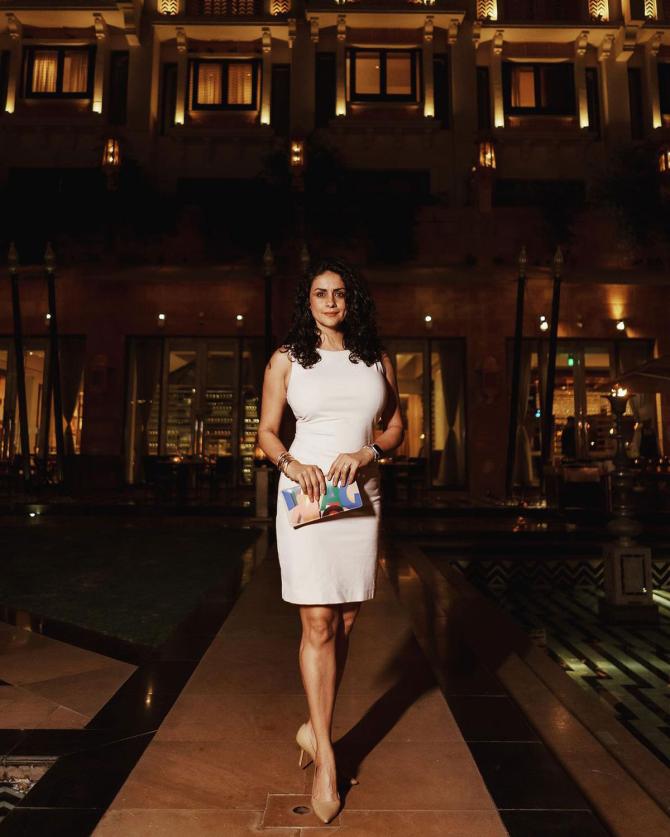 Gul Panag enjoys her stay at The Leela Palace in Udaipur.
Divya Khosla promotes a song Simroon Tera Naam from her coming film Yaariyan 2 with fellow actot Yash Daas Gupta and take a taxi ride in Kolkata.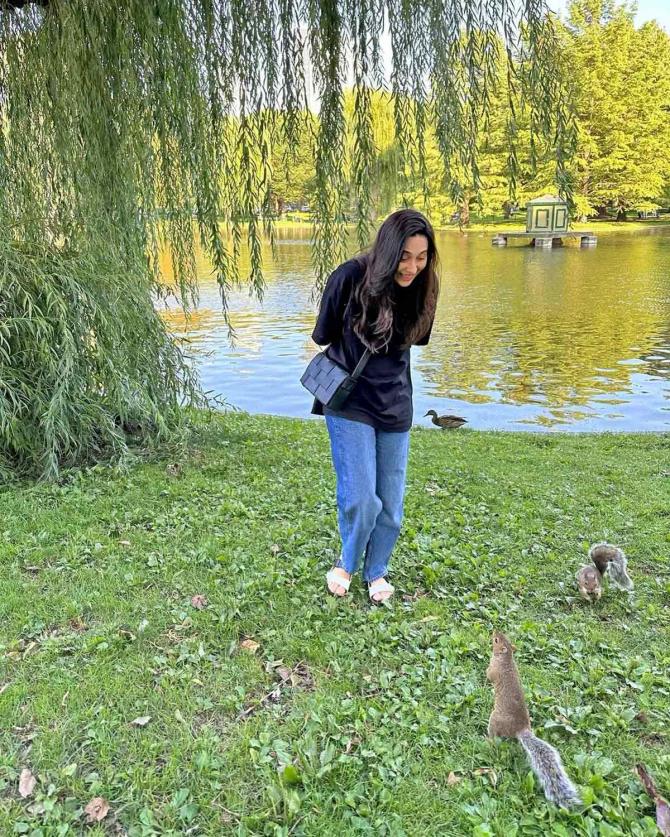 Karisma Kapoor says hello to new friends at a park in the US.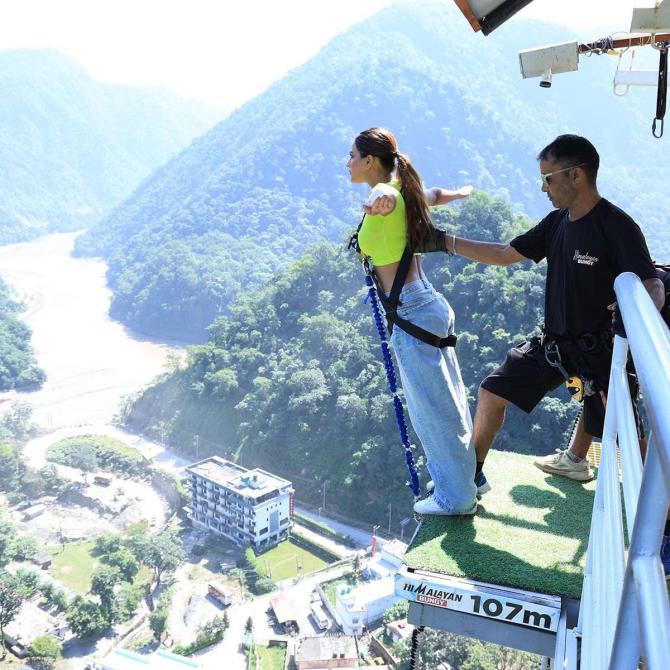 Nia Sharma goes bungee-jumping in Uttarakhand.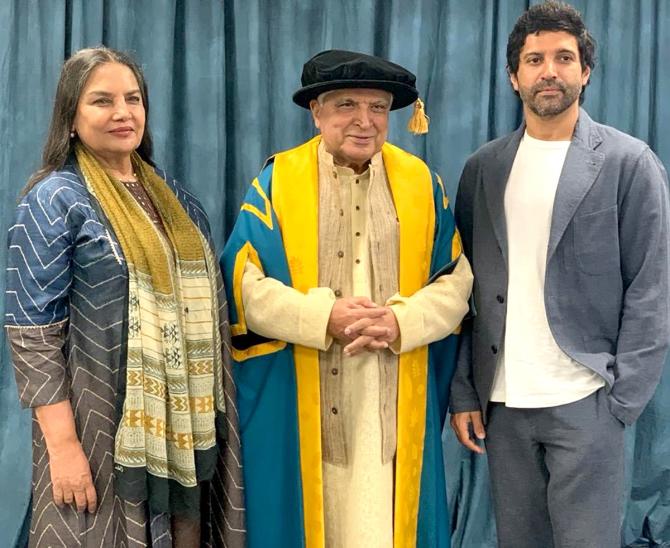 Javed Akhtar is awarded an honorary doctorate of literature at the School of Oriental and African Studies, University of London, as wife Shabana Azmi and son Farhan Akhtar cheer him.