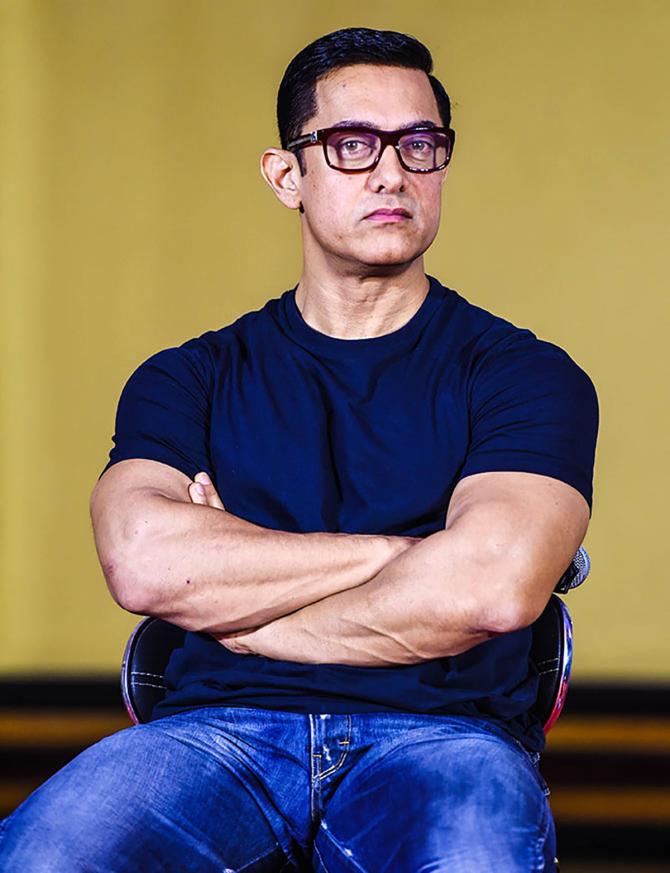 Is Aamir Khan playing public prosecutor Ujjwal Nikam -- who prosecuted 26/11 terrorist Ajmal Kasab -- in his next film?
Cinematographer-Director Avinash Arun, who earlier directed the award-winning Marathi film Killa, confirms to Subhash K Jha, "Yes, we are in talks."
Khan is not convinced he is the right fit for the role and would rather produce the Ujjwal Nikam bio-pic. You can read interviews with Nikam in the links below and in the related links on the left.
But Arun insists he will direct the project only if Aamir agrees to play the lead.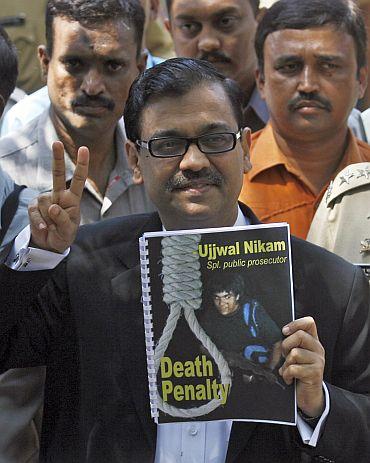 ***
Kantara star Rishab Shetty to star in Gowariker film?
Meanwhile, Ashutosh Gowariker is all set to direct Kantara actor Rishab Shetty in a Hindi-Kannada bi-lingual based on a historical figure.
But there is a catch: Rishab Shetty will look at this project seriously only after he is done with the sequel to Kantara.
A source close to Rishab wonders why the announcement of the Gowariker project was made so prematurely.
"Right now, it's just the initial discussions. Let's see how it goes," says the source. "Rishab is interested in Gowariker's project, but he is nowhere close to closing the deal. Rishab's first priority is Kannada cinema. He has very little interest in becoming a pan-India star."