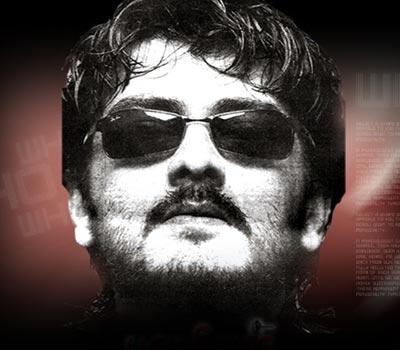 After Selvaraghavan's Pudupettai, it is Paramasivan -- starring Ajith and directed by P Vasu -- that is the most eagerly awaited release of 2006.
P Vasu's last, Chandramukhi, was the biggest commercial success of 2005. Naturally, everyone is curious to know what Paramasivan has in store. 
For Ajith, it is the most important film of his career. There was a time when Ajith and Vijay were spoken of in the same breath, after, of course, Rajnikanth and Kamal Haasan. But that was in the past. Ajith's slide began with his passion for racing.
What greeted Ajith after his stint at the racing track was a series of flops, and too many occupants in the place he left behind. Vijay surged ahead with all his films turning out to be winners. Vikram too came out of nowhere to occupy the top slot, and Surya entered the same bracket with the huge success of Ghajini.
While Vikram had Anniyan, Surya had Ghajini and Vijay had two hits in Thirupachi and Sivakasi, Ajith met with no success in 2005.
Other than a bad choice of films, another reason why most of his films flopped was the way the once handsome actor looked. He had put on a lot of weight, which his fans couldn't relish. He promptly disappeared for a month, worked out and returned looking as dashing as he once was.
So, it is going to be a handsome Ajith -- like his female fans have been hoping -- we are going to see in Paramasivan.

This is also Laila's next film after the surprise big hit of 2005, Kanda Naal Muthal. Her last film opposite Ajith was Dheena, a loser at the box office.
Paramasivan will be released for Pongal.
Text: Shobha Warrier