'It's like as if God was telling us that we have not spent time with each other despite being siblings, so now you have to spend time and talk.'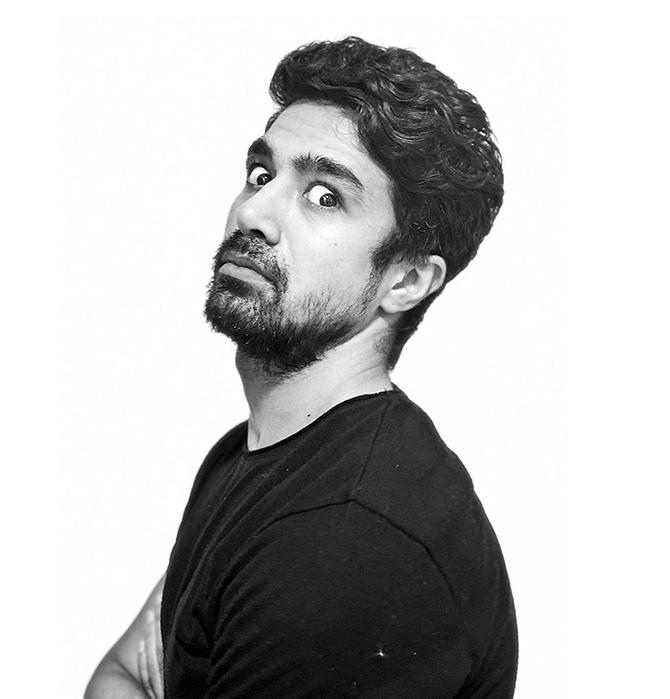 The coronavirus pandemic has made people slow down and value things and relationships even more.
Race actor Saqib Saleem feels the lockdown has had a positive effect on his relationship with his actress sister Huma Qureshi.
"These 45, 50 days have been great with her," he tells Rediff.com Contributor Mohnish Singh.
How have you been surviving the lockdown?
I have gone through a range of emotions through this period.
It started off being scared about what is happening in the world.
Then I felt that so many people are going through this, they are facing so many issues, like the migrant workers.
In this period, after every 10 days, your feelings change. Then, you also get irritated or bored.
You are like, 'What should I do the whole day?'
But now, I think I have reached a stage where I have embraced the lockdown and have started to enjoy myself.
I am enjoying spending time with myself.
I am investing time in things I had stopped doing.
Like, I had lost touch with so many of friends since college. I got back in touch with them and got to know what is happening in their lives.
Nowadays, I speak to my parents four times a day. Initially, we would speak only once.
So I feel I have connected to my people again.
When you are busy with work, you do not get time.
My problem is such that when I am shooting, I don't like to talk with too many people.
I like to be in my space.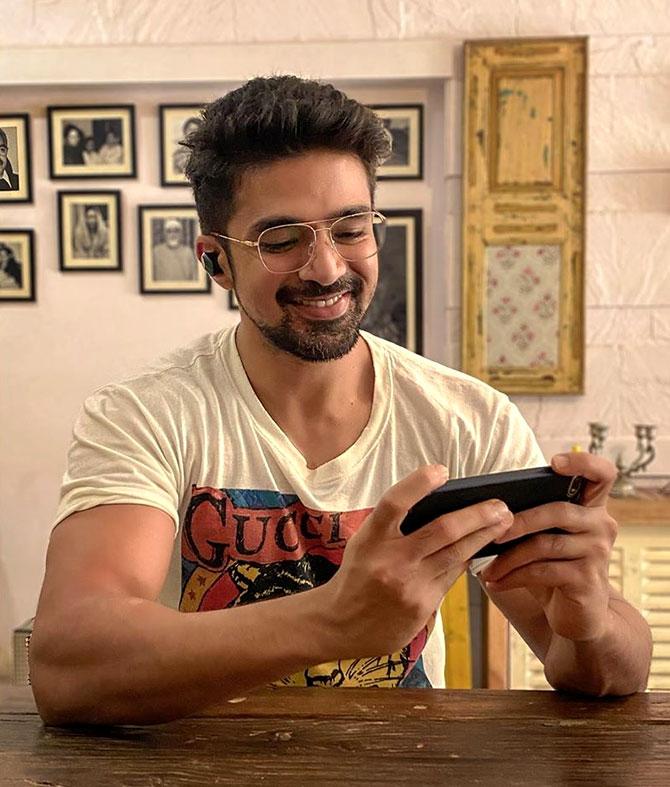 Have you revived any hobbies?
I have started writing again; I had stopped writing completely.
I used to write a lot when I was in college and I enjoyed it.
The day I became an actor, I stopped writing.
So I have started that again.
I am spending a lot of time with (sister) Huma (Qureshi).
Our schedules were so tight before that we didn't spend any time together.
Now, I feel like I wake up with purpose.
I have a purpose to do something, to read something, to cultivate new habits.
I see if I can help in the cleaning of the house and stuff like that.
Initially, everything was taken care of.
How stupid it sounds that we are privileged! God has been very kind to us.
We have people in our lives who take care of things for us and we are realising that now. It genuinely takes a lot of effort.
So many people put so much effort so that your life doesn't get altered.
Now, it is our responsibility to understand how unpredictable life is and that we must genuinely live life and be happy.
Since the last two months, we have been confined to our homes.
I had never imagined this.
Life is very unpredictable, and you need to make sure that you reach out to people you love.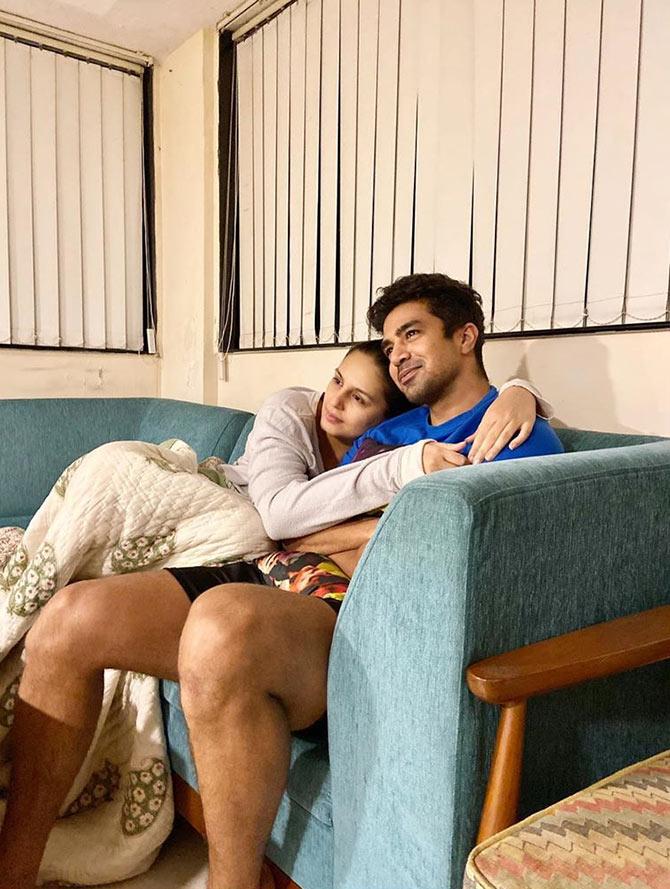 What shows/ films have you been watching?
Now, I am at a saturation stage, where I don't feel like watching anything.
I have seen everything, from Never Have I Ever to Money Heist.
I have seen everything.
I am really excited about The Last Dance, a documentary on Michael Jordan. It is outstanding.
If you haven't seen The Last Dance, I would recommend it to every soul in this world.
Have you been reading any books lately?
I just started reading Rishi Kapoor's autobiography Khullam Khulla. It was lying on my shelf for a while and I just picked it up a couple of days back and started reading it.
I loves reading autobiographies about people. I like to read about people, more than fiction.
As an actor, I feel it helps me draw from other people's experiences, especially the seniors from the fraternity.
I am a massive cricket lover, so I have read every cricketers's biography -- from Shane Watson, Kevin Pietersen, Sachin Tendulkar to Sourav Ganguly... almost everybody.
Rishi Kapoor passed away recently, a day after Irrfan Khan.
I have been fortunate that I have been around and seen their work.
I got the opportunity of meeting Irrfan Khan and Rishi Kapoorsaab very briefly.
Both of them had worked with Huma in D-Day, so I remember meeting them then. They were always warm and encouraging.
Their demise has left a huge vacuum.
When I woke up to the news of Irrfan Khan and Rishi Kapoorsaab, for two-three days, I was just numb.
It is not that I was close to them -- I have met them briefly -- but the loss was very personal.
Those two days were really depressing. I was sitting at home and couldn't do anything.
I also tried to keep my phone away because every timeline on social media was filled with pictures of them.
I loved their performances, I loved their films, and the nuances they brought in their characters.
That made me realise what cinema does; it makes people connect with people and you feel like you have a connection with them. That's why the loss is so personal.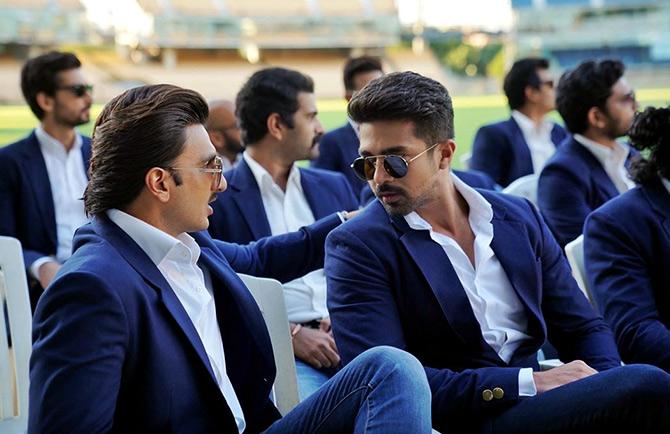 The release date of your film '83 had to be pushed due to the coronavirus outbreak. Did that dishearten you?
Of course, we were very excited because it is a film in which all of us have worked really hard.
I have never invested so much of time and energy on anything else.
I have great memories.
It is a beautiful story, a beautiful script.
I was really excited to share it with the audience.
My birthday is on April 8, and the film was to release on April 10.
I felt it was a sign from God, my birthday and a film in quick succession, you know.
We human beings keep on searching for divine signs.
But with the news of the coronavirus lockdown, I realised that forget the film, I will not be able to celebrate even my birthday.
Of course, I was upset.
But then I thought there are people suffering all over the world, and the reason I am getting irritated is very small.
I knew the film would release some day -- maybe after a few months, I don't know.
When this lockdown opens, what will the new normal be?
Will cinema halls open anytime soon?
A lot of things need to be figured out.
So yeah, it was disappointing, but the film is set in the 1980s. It's not like if it gets delayed for six months, it will start looking old. It's a period film anyway.
I felt this is a great opportunity too.
Director Kabir Khan will more time, (producer) Reliance Entertainment will get more time... you have to see the positives.
How are you spending time with your sister Huma?
We fight, and nowadays we act like we are fighting because we are tired of the fighting too.
These 45, 50 days have been great with her. It has improved my relationship with Huma.
We talk a lot these days.
It's like as if God was telling us that we have not spent time with each other despite being siblings, so now you have to spend time and talk.
She updated me about her life. She had gone to LA, shot a film there...
I updated her about the Web show I was doing.
It's a good time for us to reconnect.