'The character is so popular that even now, there is a new meme on me every day.'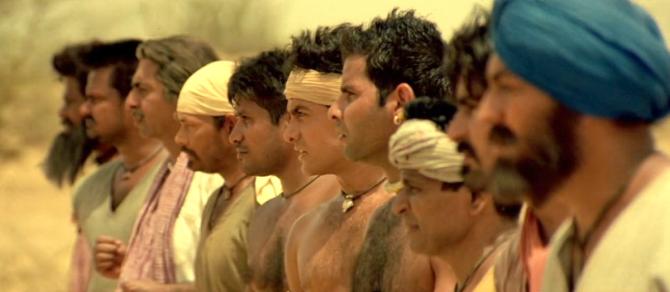 It's been 20 years since Ashutosh Gowariker's Lagaan turned movie theatres into cricket stadiums.
The Aamir Khan starrer, which even saw some Oscar glory (it was nominated in the Best Foreign Language Film), released on June 15, 2001, and quickly attained cult status.
Aditya Lakhia, who played Kachra in the film's unique cricket team, reacalls that Lagaan changed his life and career completely.
He picks his fondest memory from the film and tells Rediff.com Contributor Rajul Hegde: "My favourite memory from the film is that I get the first hat-trick in the world! Even before Shane Warne and Harbhajan Singh!"
Lagaan completes 20 years. How does it feel?
I am overwhelmed.
Had there not been a COVID situation, Aamir and Ashutosh would have planned a get-together with the cast and crew.
All of us are in touch on a WhatsApp group.
It's sad that two of our actors Rajesh Vivek (who played the astrologer Guran) and Shri Vallabh Vyas (who played Gracy Singh's father) are no longer with us.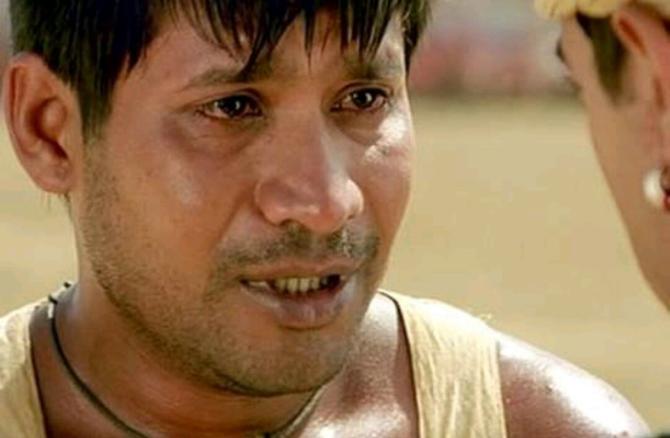 Was it easier for you to get a role in Lagaan since you had already worked with Aamir Khan in Jo Jeeta Wohi Sikandar and Director Ashutosh Gowariker in Pehla Nasha?
Although I had worked with them before, I had to go through proper auditions like any other actor.
Ashutosh was looking for an innocent face and I fit the role, and nailed it at the audition.
The only advantage I had was that ever since I got to know about the film, I would meet Ashutosh and Aamir every day at their offices and persuade them to cast me in the film.
How much hard work went into the part of playing a spinner?
Who hasn't played cricket in India?
Cricket comes naturally to every Indian and I had played it in school and college.
But the funniest part is that in Lagaan, we were not supposed to know how to play cricket.
Six months before the shoot, we did a lot of script reading, dialogue delivery and costume rehearsals at Aamir's home and office.
We would read a lot of books from that period.
Being a spinner with a deformed hand, I had to attend a few workshops. I had to keep my hand in that position through the shoot, so I would discuss it with Ashutosh and Aamir.
After wrapping up the shoot, it took me a long time to get rid of that habit.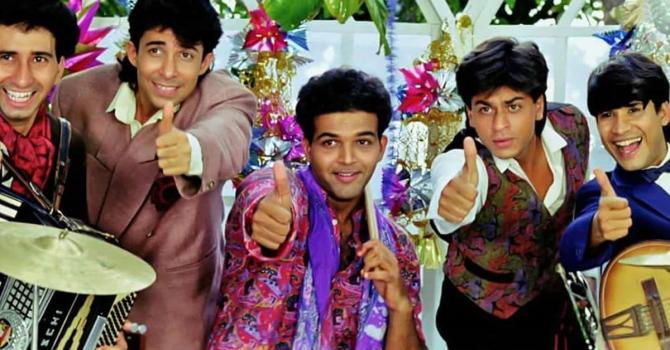 What was the mood like on the sets?
Everybody on set was excited because we knew the script was unique.
What we didn't know was that it would be a landmark film in India.
Everybody worked so hard for six months despite the harsh weather conditions from January to June in Bhuj.
Can you share some interesting stories from the shoot?
Sundays would be a holiday, so in the mornings, we would go for a jog and play cricket in the compound. It was so much fun!
Ashutosh suffered a slip disc during the filming. He had to rest for a few weeks, but the shooting schedule was so tight that he could not miss a single day.
So a special bed was made for him and placed next to the monitor.
Two of the British actors Jamie and Katkin fell in love, and starting dating during the filming. In the end, they got married on the sets, which had a makeshift temple in it.
Aamir performed the rituals.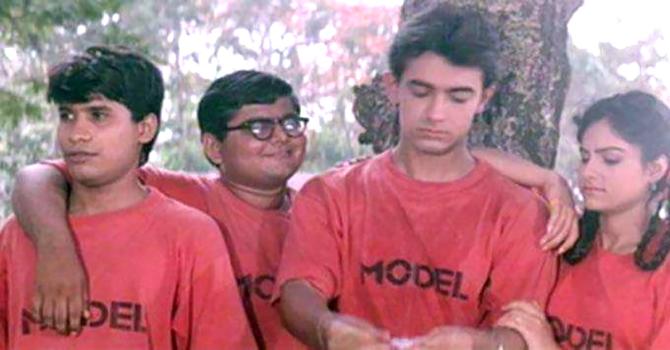 How did the villagers react to the shooting?
They were well behaved, courteous and extremely professional.
They are one of the main reasons the film was made.
They helped us a lot, and even sat with us in the sun right through the shoot.
About 1,000-2,000 people gathered everyday and for the climax, during the cricket match, there were about 10,000 people!
How much did Lagaan help your career?
I have done 40-50 films after that, but I am still remembered as Kachra of Lagaan.
No matter how many films I do, people still call me Kachra.
My favourite memory from the film is that I get the first hat-trick in the world! Even before Shane Warne and Harbhajan Singh! (Laughs)
The character is so popular that even now, there is a new meme on me every day.
Lagaan is one of the best things that has happened to me.
It gave me a second life.
I don't know what would have happened to me if I hadn't done this film.
After Lagaan, I got more films and opportunities.
I was recognised not only in India, but all over the world.
My character stood out because I had a pivotal scene. I played the untouchable with a deformed hand, got a hat trick, and was the last batting stand with Aamir's character.
Do you still respond when people call you Kachra?
A few years ago, when the doorbell rang in the morning, and the sweeper asked, 'Saab, kachra,' I instantly replied, 'Haan, bolo.'
I still do it.