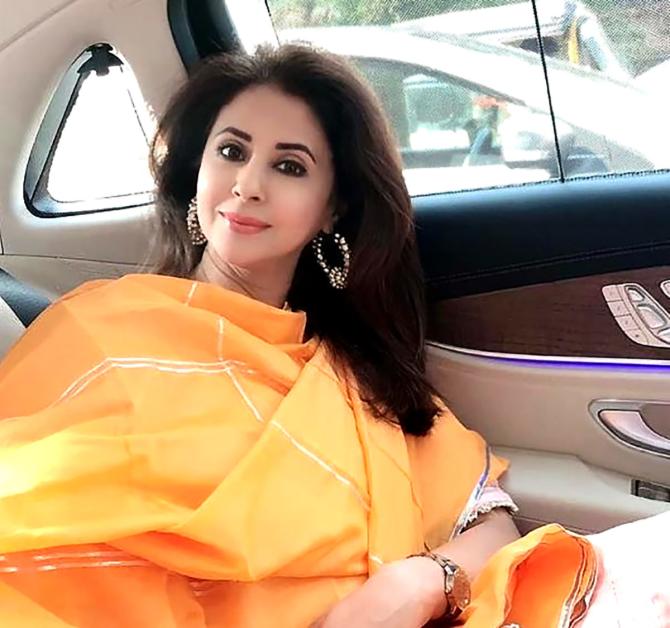 In yet another shocking comment on one of her senior colleagues, Kangana Ranaut lashed out at Urmila Matondkar, calling her a 'soft porn star'.
It started when Urmila, in an interview with the India Today news television channel, said, 'The entire country is facing the menace of drugs. Does she (Kangana) know Himachal is the origin of drugs? She should start from her own state.'
'You have to decide do you want to constantly play the victim card non-stop. Everything that you have got today, the name, the fame and the money is all thanks to Mumbai and the film industry,' Urmila said.
'Why is it that you have not spoken in the last so many years and are speaking about all this only in the last couple of months?' asked Urmila. 'The timing seems funny. Everything seems going a bit berserk.'
The remarks didn't go down well with Kangana, and she retaliated in an interview with the Times Now television channel, saying, 'Even Urmila, she is a soft porn star. I know it is very blatant. But she isn't known for her acting for sure.'
'What is she known for? For doing soft porn right? If she can get a ticket, why won't I get a ticket?' Kangana told the television channel, alluding to the fact that Urmila contested the 2019 Lok Sabha election from the Mumbai North constituency as a Congress candidate.
Urmila responded to Subhash K Jha with a smile, saying, "I don't think she deserves a response from me."
Ranaut -- an accomplished actress herself -- seems unaware of the fact that Urmila has given brilliant performances in Rangeela, Bhoot, Pinjar, Ek Hasina Thi, Pyaar Tune Kya Kiya and many more.