'I am not against shows with adult content but I believe it should be there only if it's required and not to titillate the audience.'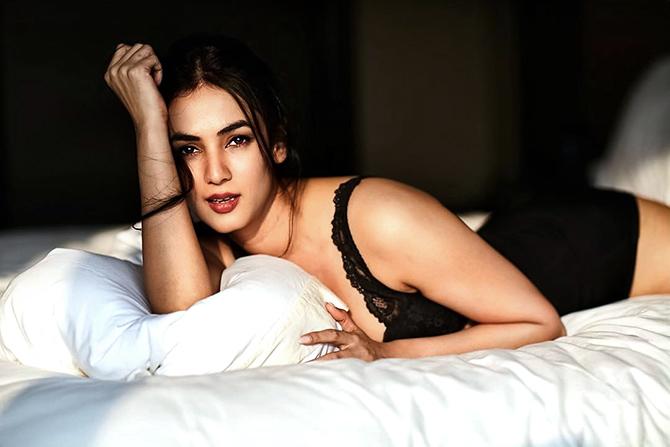 Sonal Chauhan tries her hand at sci-fi in the latest web series, Skyfire.
Directed by Soumik Sen of Why Cheat India fame, Skyfire is an adaptation of Aroon Raman's 2016 thriller of the same name.
The story revolves around journalist Chandrasekhar, historian Meenakshi Pirzada and intelligence operative Syed Ali Hassan, who try to solve the mysterious disappearances of children in the slums of Delhi.
The show co-stars Prateik Babbar and Jussi Sengupta.
Sonal, who is best known for her big hit, Jannat, is quite upbeat about her latest project and tells Rediff.com Contributor Ramesh S, "Science fiction was one of the reasons I said yes to this project."
This is the first sci-fi show in the Indian web space. Was it tough for you?
Science fiction was one of the reasons I said yes to this project because it has never been done on the OTT platform.
I am a very curious person in real life so, when I read the script, I wanted to know more about it.
I always thought weather control and weather manipulation is used for positive things. I never thought it can also be used as a weapon of mass destruction.
I learnt many things during the shoot. I discovered a lot about the possibility of weather manipulation.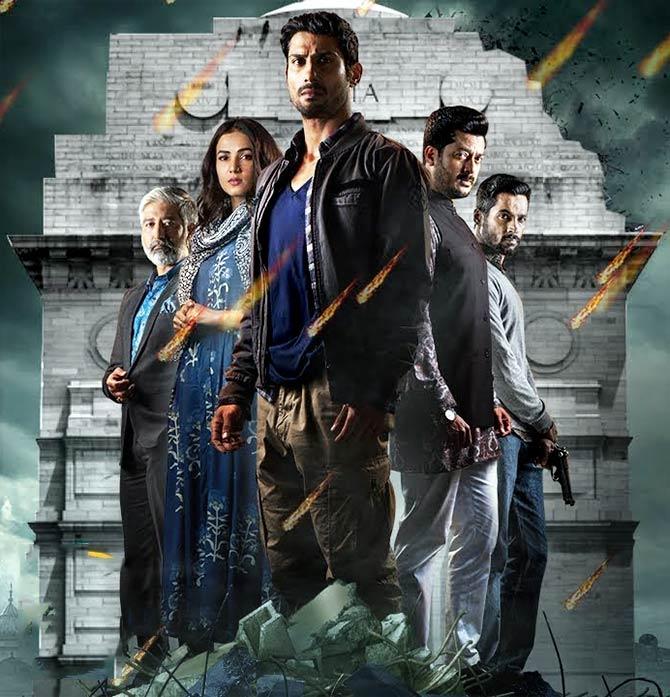 The OTT platform used to have a lot of sex and crime shows. Was that the reason you stayed away from it earlier?
Absolutely. As there's no censor, many shows were based on such content and I wanted to stay away from it.
I am not against shows with adult content but I believe it should be there only if it's required and not to titillate the audience.
I was very clear that if I ever got a chance to do something in the web space, I would like to show people they are watching someone who is more than just a pretty face.
That's the biggest frustration and challenge an actor faces.
It's not nice to make a woman a showpiece on screen.
When Skyfire came to me, what caught my eye is that my character does not just hang around on screen. Nor is she a love interest or a character who is only there to break the seriousness of the show.
She's right there with the main lead, cracking the whole thing together.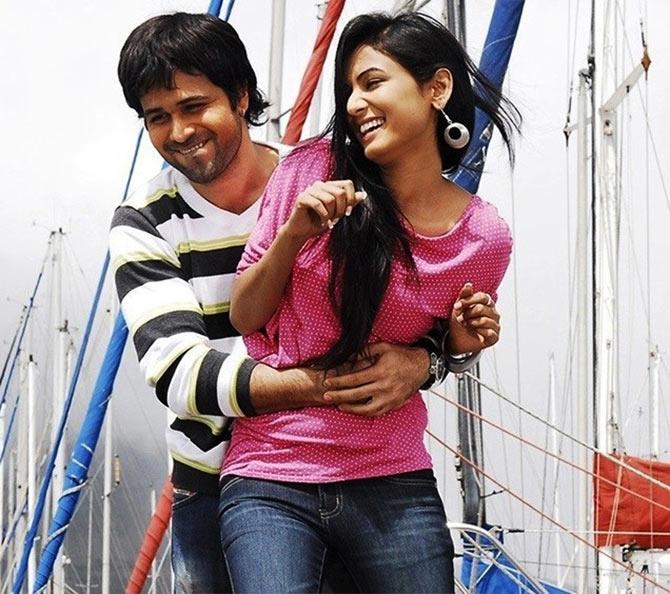 How did you bag your first film, Jannat (2008)?
I started believing in destiny after Jannat happened because I was not prepared for a career in the movies.
I used to come to Bombay (now Mumbai) on modelling assignments after winning several beauty pageants. I was doing that part-time for pocket money.
I used to get film offers but I rejected them because I was clear they were not meant for me.
Though it's a great industry to work in, I had a mental block because I did not have any family in the film industry.
Also, I had zero experience about how it works. And I was very happy with the money I was earning through my modelling assignments.
I remember the Bhatts (producers Mukesh and Mahesh Bhatt) had offered me two films before Jannat, but I didn't want to do them.
I really don't know how Jannat happened because I was signed for Raaz 2.
I was preparing for that but then, one fine day, Mukeshji called me and offered Jannat.
I loved the script, signed it, flew to South Africa, shot the film and it released on my birthday.
It went on to become one of the biggest hits of that time.
In 2011, you starred in Amitabh Bachchan's home production, Bbuddah...Hoga Terra Baap.
That was also destiny. How many actors get a chance to work with Mr Bachchan?
I didn't even hear the script. I immediately said yes to the film, no matter the role, as soon as I heard that Mr Bachchan would be playing the lead.
He's an institution in himself; there is so much to learn from him by just being in his presence.
He has so much discipline. He's so professional, passionate and has so much energy.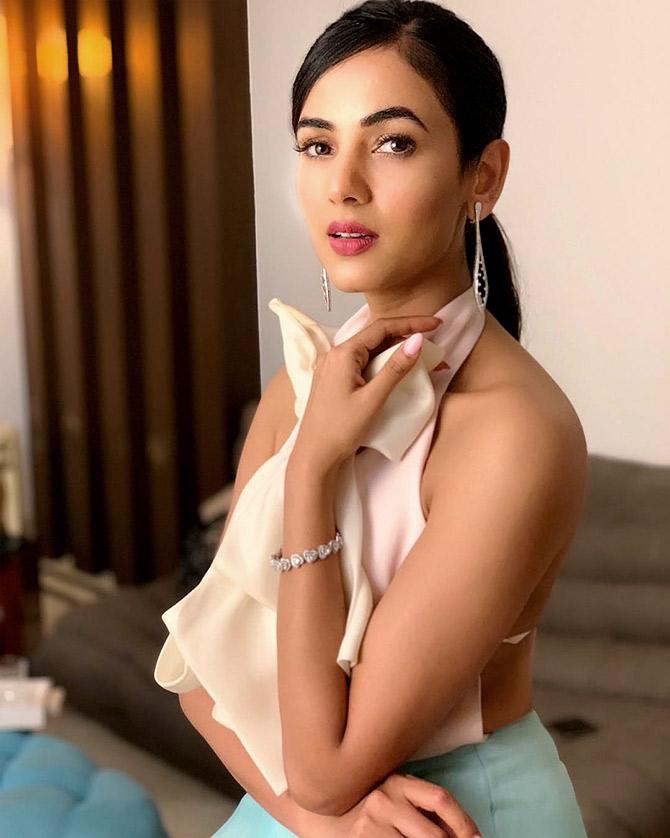 You have worked in southern films too.
I had a great time working in Hyderabad.
I made some good friends.
I didn't plan to do many films there, it just happened.
I was offered a film down south after Jannat and it did well.
After that, the offers just kept coming in.
I kept doing more films and did not realise I was more there than in Mumbai.
A friend suggested I do some projects in Mumbai otherwise everyone in the industry would think I had packed my bags and shifted down south. So I started focusing on working in Mumbai.
What kind of roles would you like to do?
I don't want to limit myself to only one type of role.
That's a complaint I have always had of the Hindi film industry -- they stick to stereotypes.
An actor can do several things very well.
I want to do something drastically different, where people will get the shock of their lives.
But that has not happened yet.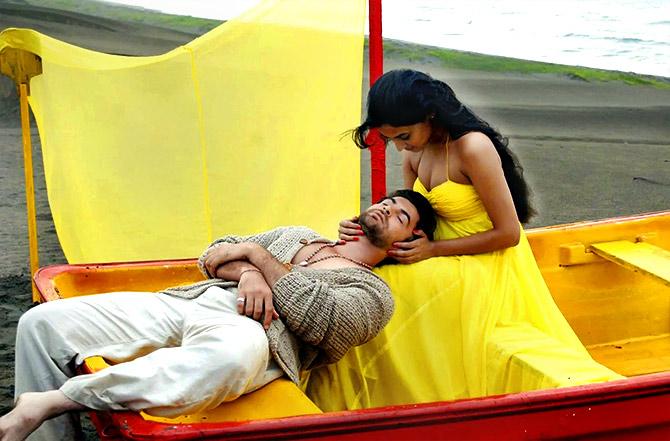 You sang a song in your film 3G. Are you a trained singer?
No, I'm a passionate singer.
I love music.
Life is incomplete without it.
What's next?
I just finished shooting for a film with Mahesh Manjrekar. It is scheduled to release this year.