'A young film-maker like me doesn't have the luxury of first choices.'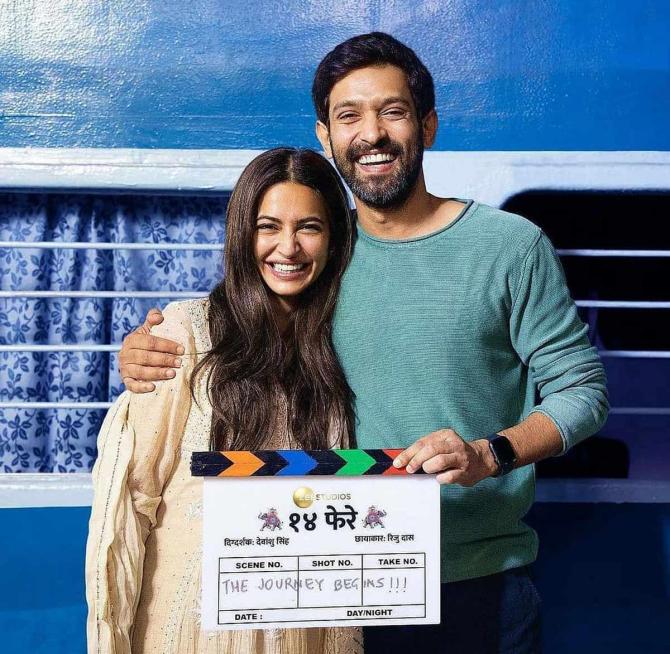 While it's easy to fall in love in India, it's not that easy to get married.
Director Devanshu Singh tells an entertaining story in 14 Phere, starring Vikrant Massey and Kriti Kharbanda, and gives us an insight into how the film fell into place.
Singh, who made the film Chintu Ka Birthday earlier, tells Rediff.com Contributor Prateek Sur, "The bond that we have shown in the family has been directly taken from our own family bonding."
Where did the idea of 14 Phere come from?
My brother Satyanshu runs a screenwriting workshop at AIB First Draft.
There, he found seven writers from across the country.
One of them is Manoj Kalwani, who has written the story and dialogues, and I had the pleasure of listening to him.
The stars were aligned and here, I was making this project.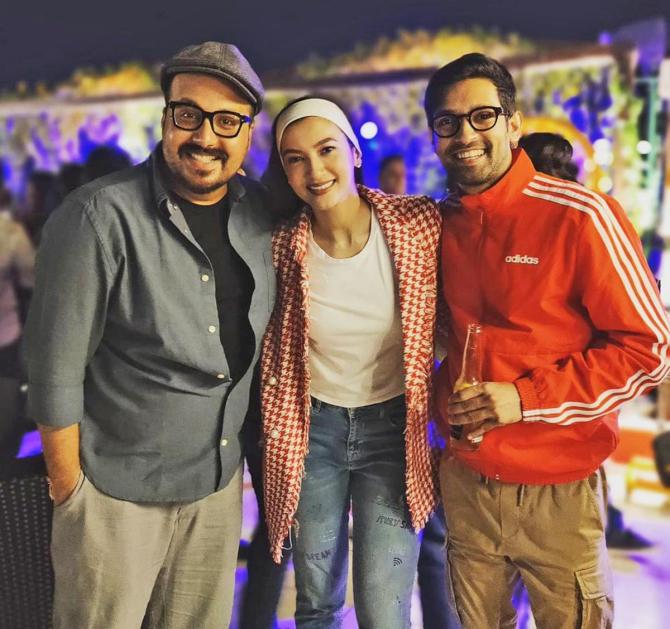 How much of the story is based on real life?
This film is a manifestation of what happens in real life.
We tried to keep things light, comical and heartwarming because we are fans of Hrishikesh Mukherjee and Rajkumar Hirani.
I come from Bihar and have studied all over India.
The bond that we have shown in the family has been directly taken from our own family bonding.
We have tried to show a side of Indian weddings that has never been portrayed in the Hindi film industry, where the groom's mother welcomes the bride.
Were Vikrant Massey and Kriti Kharbanda your first choices for the lead characters?
Gone are the days when you, as a film-maker, think about who will be my first choice for the character written ine screenplay.
What we do now is carve out that character from the actor we have.
Like I wanted Irrfan to do Chintu Ka Birthday, but he didn't want to do it at that point. So I worked with Vinay Pathak and I am proud of him because he did such a phenomenal job.
A young film-maker like me doesn't have the luxury of first choices.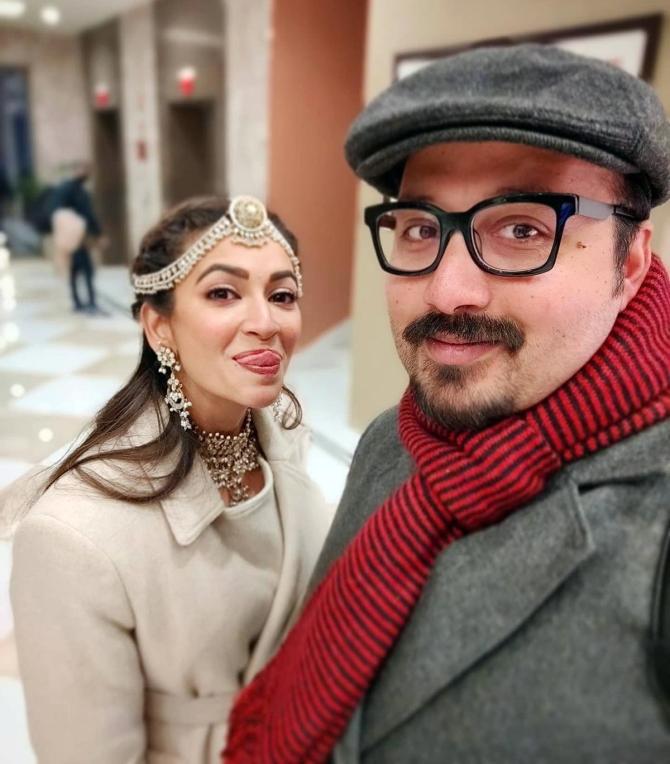 You shot this amidst the pandemic. How difficult was that?
It's really difficult because for instance, if the director is wearing a mask and is giving a brief to the actors, it becomes really difficult to communicate.
An actor has to listen to my voice, look at my eyes, and the conviction in my face.
With a mask, it becomes very difficult to convey what I want from a particular scene.
In addition, all the technicians have to wear PPE kits, and it becomes very difficult for them, given the humidity, temperature and long hours.
This is your second film with ZEE5, after Chintu Ka Birthday. Were both films meant for the OTT?
Shariq Patel, the CEO of Zee Studios, was really impressed with Chintu Ka Birthday, so he said he wanted to make another film with me.
We had Manoj's screenplay with us, so we shared that with him.
That's how 14 Phere was made with Zee Studios.
Chintu Ka Birthday was meant for a theatrical release, but eventually, given the lockdown situation, it came on the OTT. The same is with 14 Phere.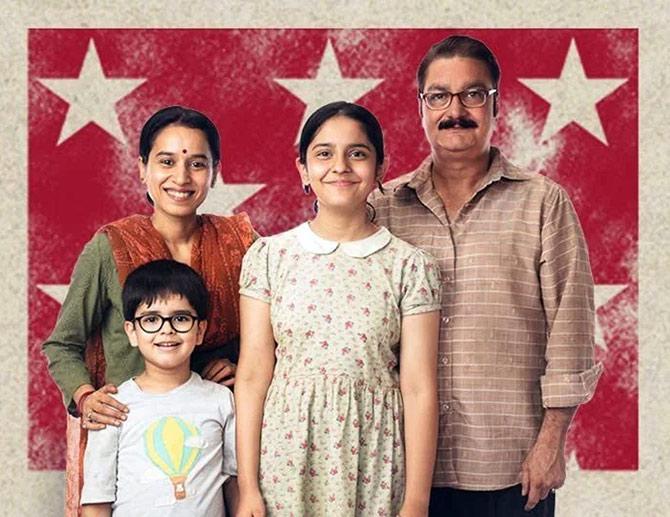 Were you upset that both films didn't get a theatrical release?
See, if you are making a Padmaavat and it doesn't hit the theatres, one definitely moves to the space of self-loathing.
In Chintu Ka Birthday, my film was about Iraq and it was set inside a house.
Even then, we made it seem like it had a bigger canvas, given the sound design and production quality. So, technically we were prepared for a theatrical release.
But with OTT, you do not have the fear of box office numbers.
You've been in the industry for over a decade. Have the audiences grown with time?
The audience is always in search of something unique.
They appreciated Lagaan and Dil Chahta Hai in the same year.
A good story and good characters will always attract the audience's love.