'Comedy is difficult to pull off because it is all about timing.'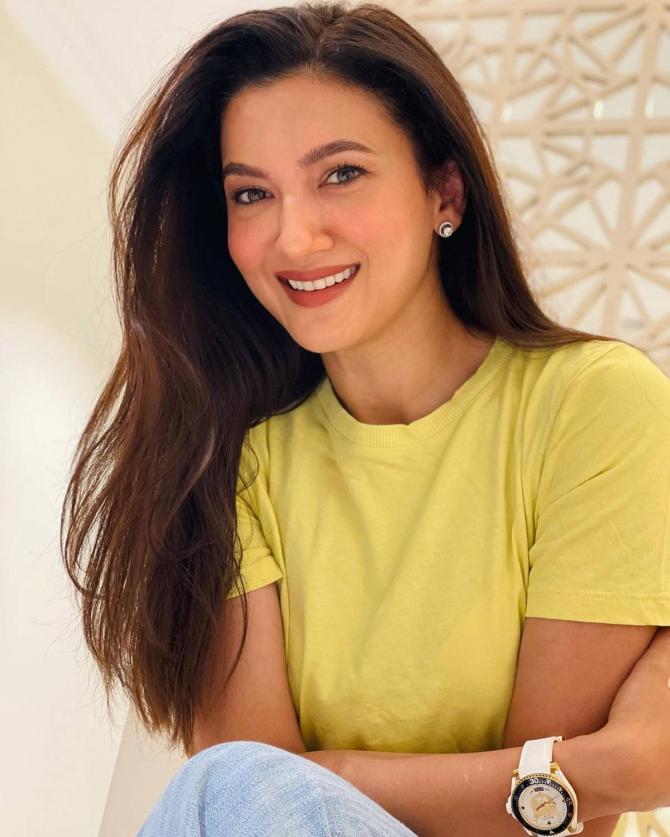 Gauahar Khan calls herself 'Delhi ki Meryl Streep' and plays three characters in her new film 14 Phere.
And she seems to be totally enjoying herself while doing so!
She getting a lot of love for her role too, and tells Rediff.com Contributor Prateek Sur, "The most difficult part was to make all the three characters look authentic."
How did 14 Phere fall into your lap?
I got a call from Zee Studios' casting department.
They told me that I will have to take up a test with (Director) Devanshu Singh sir.
It didn't have anything to do with prosthetics.
He wanted to see what I could do in my own skin, in terms of executing an older character's part.
A few days after that, I got a message from him saying, 'Yes, you are my Zubina.'

You are playing three different characters in 14 Phere. How difficult was it?
The most difficult part was to make all the three characters look authentic.
Of course, comedy is one of the toughest things for an actor, but giving equal weightage to all three characters in terms of authenticity is something that was really difficult.
Was your 'Delhi ki Meryl Streep' phrase written in the script or did you come up with it during the shoot?
(Laughs) It was written in the script.
Devanshu sir and his brother Satyanshu sir are such amazing writers. Even the writer Manoj Kalwani. They came up with such amazing dialogues for the film.
As actors, we did not have to give too much input in terms of dialogue.
Our only job was to own up to the characters that we had to play.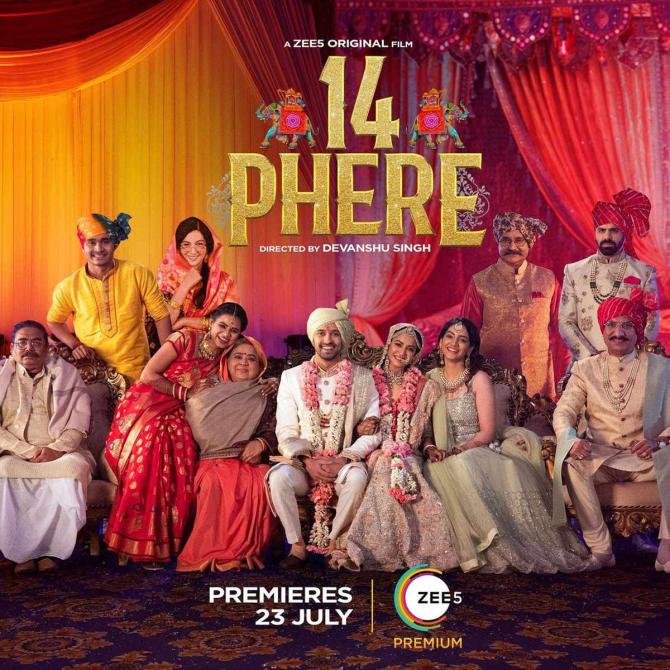 This is the first time you are doing comedy on screen. How easy or difficult is doing comedy?
Comedy is difficult to pull off because it is all about timing.
You have to hit the right notes on a particular beat.
It's not just about memorising your lines, but it has got a lot to do with your body language and the way your eyes move.
Add prosthetics to that, and it becomes far more demanding because you have to pull project yourself harder so that expressions cut through the layers of prosthetics.
You play an actress who is hungry to play any character. In real life, is Gauahar Khan also hungry for great roles?
If you look at my journey, it has always been about doing quality work and impactful roles.
My choices in terms of roles have always been from the perspective of how much my character adds to the story.
So I'm hungry for great parts and great stories.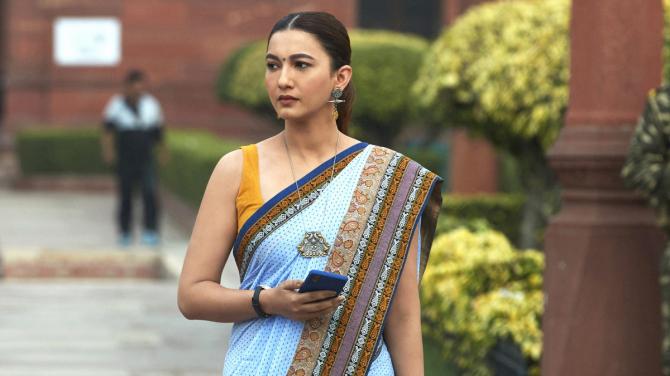 Tandav was very successful for you. Do you think film-makers are looking at you differently after the success of the show?
It was an amazing opportunity to work with some of the finest talents of our industry like Dimpleji (Kapadia), Saif (Ali Khan) and Sunil Grover.
In addition, it's on a platform like Amazon Prime Video.
I won't say that film-makers started seeing me in a different light because I have always been considered as a credible actor by storytellers and someone who can act, given the choice of my scripts and roles.