'I never thought an invisible character like Radhiya would get me that much visibility.'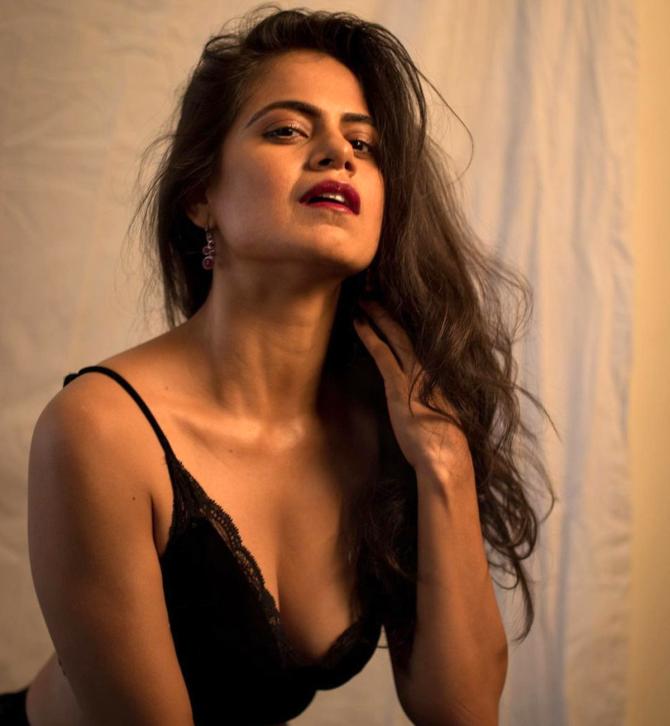 Prashansa Sharma is surprised with her new popularity, thanks to Mirzapur 2.
The actress played Radhiya, the domestic help in Kaleen Bhaiya's home, who gets sexually exploited by the men in the family.
In fact, the question she gets asked the most is: How was it doing a sex scene?
Prashansa tells Patcy N/Rediff.com, "I am going mad trying to explain it that is not a sex scene. It's a scene of abuse, a scene of rape."
How did Mirzapur happen?
Anmol Ahuja and Abhishek Banerjee of Casting Bay told me that there is this character in Mirzapur and they needed a good actor to pull it off.
I auditioned for it and got it.
The character was so small that she was supposed to be killed off in the first season.
We even shot the scene where she gets killed.
But because the scene was so violent and intense, they removed it and had me in the second season.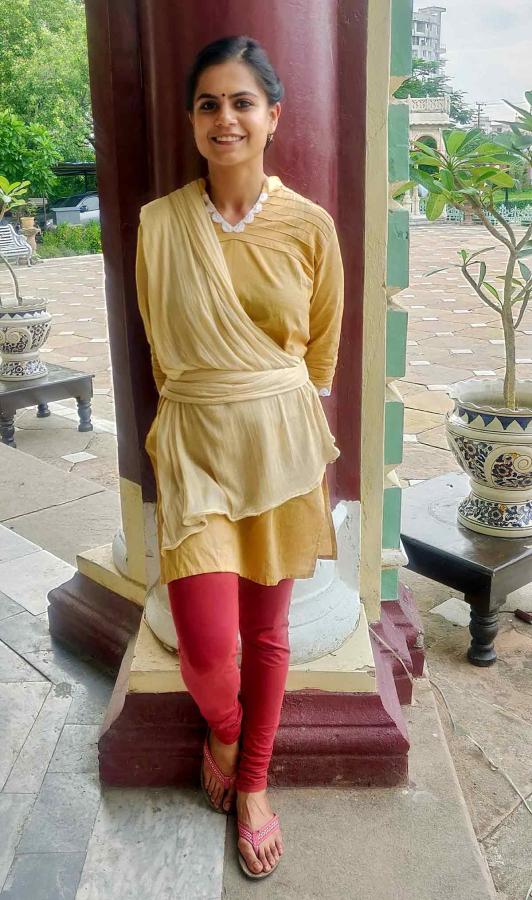 You play a docile maid who gets her revenge. How did you prepare for the role?
For me, she was never a docile maid.
You saw that side of her in the first season.
She was a rounded person with emotions and feelings. She likes or doesn't like people, even though Radhiya does not show emotions.
Like she never smiles, she never cries.
What she shows is very minimal.
People who provide service to us, house help, you will hardly know how they feel about things.
So I brought that into her.
I started observing people who are invisible in the room.
I'm a very sociable person. Even if I walk into a room just to say hi, people will notice me.
I had train myself not to be noticeable.
I would walk into parties or into a restaurant and try to be as invisible as possible.
I went as far as to find her animal that would be ideal for her, like a deer or an ant.
I started making her walk like that, talk like that, and behave like that.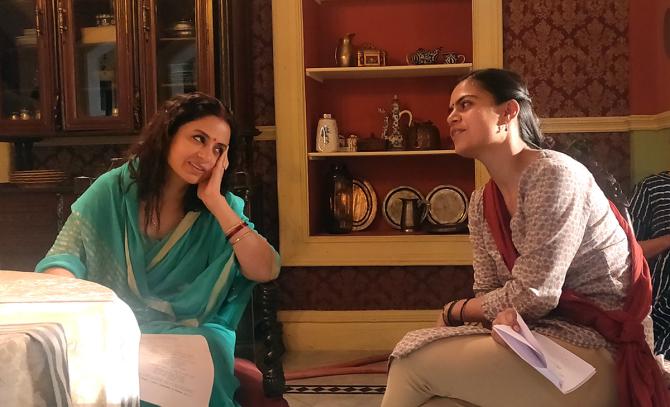 The one thing that people talked about your role the most...
A lot of people asked me how was it doing a sex scene.
I am going mad trying to explain it that is not a sex scene.
It's a scene of abuse, a scene of rape.
It is not consensual. She did not enjoy it.
It made me realise how it reflects on the society we live in.
Did shooting that scene traumatise you?
No. Divyenndu (Sharma) is very professional.
So is the director. We were very technical.
It was draining mentally and physically because it demanded a lot of you.
I had to prepare a lot for it; I had to go into dark places in my head, which are not easy places to visit.
My head hurt for three days.
How has life changed after Mirzapur?
I was in Goa and people came up to me to take pictures.
In restaurants, they send me notes.
I was not prepared for it.
I never thought such an invisible character like Radhiya would get me that much visibility. It was surprising.
It doesn't matter if you play a small or a big character, if your character is portrayed truthfully, people will love her.
It's been such a big realisation for me.
When people come up to me, I feel humbled.
I love the fact that people see her because we don't see such people, even though they are in front of us.
We don't notice them, we don't notice their pain.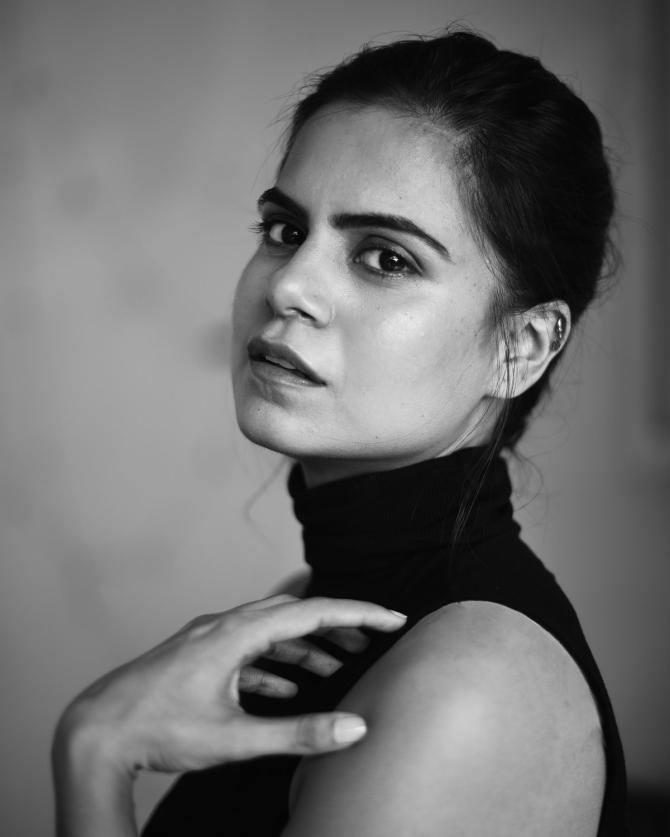 Tell us about yourself.
I am from Jhumri Talaiya (a town in Jharkhand.)
My parents run a humble school there.
I finished my schooling from the Welham's girl school in Dehradun and graduated from Hindu College, Delhi University.
Then I came to Mumbai; I have never actually lived at home.
I worked at many places in Mumbai -- I worked as an assistant director, and did a lot of things to sustain myself and see how I could survive in a place like Bombay.
I went to the drama school run by Jehan Manekshaw.
After that, I studied in Greece for a while, with John Britton.
Then I went to the Prague Film School.
When did you get interested in acting?
I think I knew it at the age of four.
My mother was rehearsing for a play in school.
I saw them rehearsing and started imitating them.
I started performing at the age of four.
I played a rabbit in that play and on the main day, I got so excited, I fell off the stage!
But then I got up and started hopping again, as if nothing had happened.
Your parents were educators. Were they okay with you choosing this profession?
My parents are very supportive.
I am very glad that my parents are very progressive.
They did not treat me like a typical daughter, never pressured me to get married.
They have always told me to go after what I wanted and follow my passion.
That's the reason I was able to survive in Bombay; I knew my parents were with me.
My parents did have financial concerns, as this is a very uncertain profession.
But after I came to Bombay, I worked as an assistant director and that gave me some financial independence.
I run a production house, Daaku Productions, and we make branded content and ads.
I'm a writer as well.
I'm writing a show for Nithya Mehra.
I hope to write my own show some day.
What sort of jobs did you do in Mumbai when you first came here?
I started working as an intern at CNBC Awaaz and realised very soon that news was not for me.
I started working at a production house called Foot Candles Films, and realised I am good at that.
That got me into the structure of working in Mumbai.
I used to live in a rented room in Andheri (north west Mumbai) for a rent of Rs 10,000 to Rs 12,000.
I would work my a** off, so that I could learn working behind the camera so that if tomorrow, if needed, I could go back to being an AD.
I couldn't just sit at home and wait to make it one day.
I had to work around the clock, put makeup on, do my hair, audition, then go to work and juggle both.
I made great friends.
It was not difficult for me to settle in Bombay because I enjoyed the environment.
Then I decided to go to drama school in Mumbai.
I decided that I needed formal training.
That led me to the Bombay theatre circuit and that was an amazing exposure.
I realised I love acting in films and that I wanted to pursue film acting.
I decided to go to the Prague Film School because they had the exact course I wanted.
I did around 30-35 short films in nine months. It was part of the curriculum.
I came back after a year and started auditions.
When did you get your acting break
Shubham Gaur auditioned me for Four More Shots season 2.
I auditioned for the part and got it.
I like the character because she runs the handloom house, and I am all about independent artists.
I connected with her easily.
Baked is a short film done by a friend from college. He asked me if I would play a character, so I did.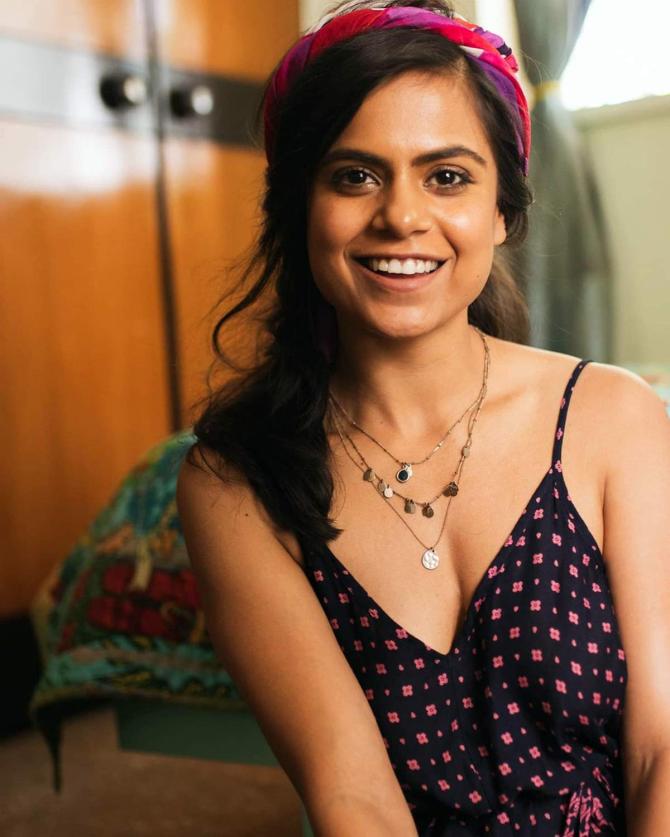 You look very hot on Instagram. Do you think social media is like a portfolio for an actor today?
I don't know.
The characters I get are the opposite of my social media pictures.
I don't think anyone who had cast me as Radhiya is looking at those pictures.
I think it has to do with your work, your training, your auditions and what you bring to the character.
Social media is a great platform, and I enjoy putting up my pictures clicked by photographers.
I like all that, but at the end of the day, it comes down to your work.
Would you like to play a hot, sensuous, character?
No. I would like to do characters with depth.
I love fashion and I love the way I look. I look hot, I look beautiful and that's it.
But the characters I want to do must have depth. They must have substance.
They must have a story to tell.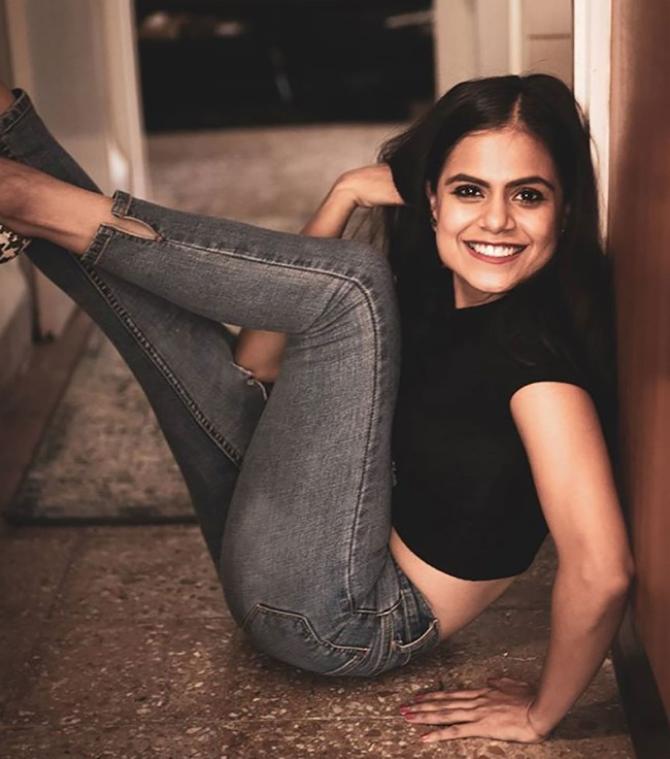 How difficult is it to get work for someone who has no connection in the industry?
It is difficult, but because a lot of people are open to newcomers and good actors, we are getting work.
It's easier than what it used to be.
Casting directors are much better now.
They treat actors with respect and value our work.
How difficult was it to survive the lockdown?
I worked during the lockdown.
I acted in two ads.
I was writing a show.
I absolutely loved the lockdown.
I have two cats, and got to spend quality time with them.
I enjoyed being with myself.
What's next?
My new Web series called Bichoo Ka Khel is streaming on ALT Balaji.
It's a murder mystery where I play Zeeshan Qadri's wife.
I have a comic role in that.
Next is Reema Kagti's Web series, Fallen with Sonakshi Sinha and Vijay Verma.