'Being a feminist doesn't mean I dislike men.'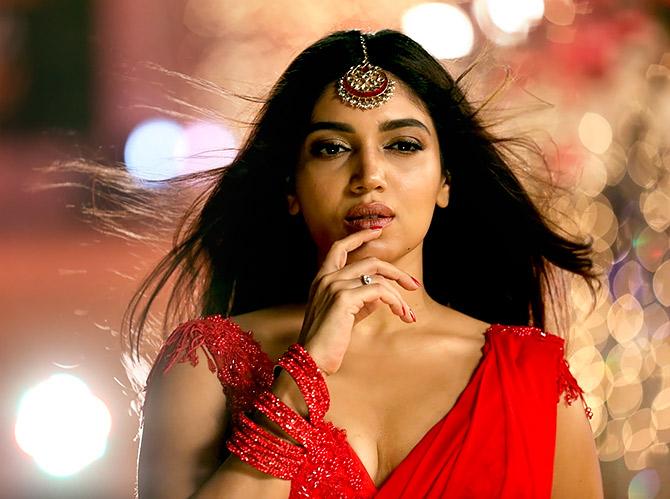 Bhumi Pednekar has been wowing audiences with her terrific performances and choice of films.
Her latest, Pati Patni Aur Woh is a remake of the 1978 film. "The reason for a 'woh' kind of situation is not always because the patni Is not attractive. It depends on various things because there's a lot of pressure in one's life," she explains to Rediff.com Contributor Divya Solgama.
Sonchiriya, Saand Ki Aankh, Bala, Pati Patni Aur Woh.
I am very overwhelmed with 2019.
I have received something or the other from all the four films that released this year.
But I haven't had the chance to sit back and understand what's going on in my professional life because I have been working constantly.
It's a great way to end 2019 with Pati Patni Aur Woh.
I feel gratitude towards the audience who has given me so much love.
It's because of their love that things are finally cemented and I have a position in the industry.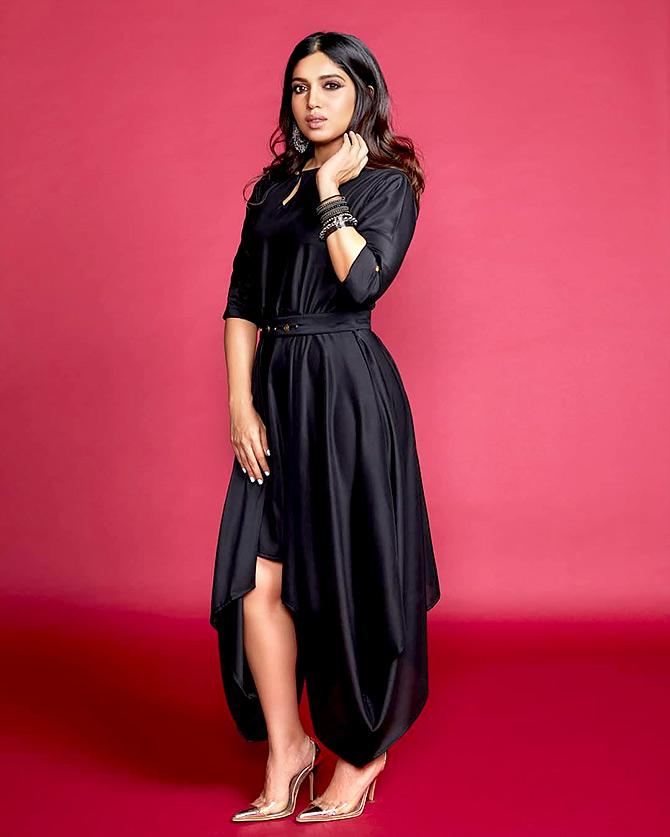 You have transitioned ever since you made your debut in Dum Laga Ke Haisha
I am really happy that people are seeing different shades of me.
I don't want to be repetitive.
It's rare to get such opportunities at this early stage in your career.
Thanks to the writers that they are writing such good content and cinema is breaking barriers and stereotypes.
Talking about transition, the work on every character is the same.
I don't have a method or formula of acting because every film requires a different kind of prep.
But playing Vedika Tripathi in Pati Patni Aur Woh was a breather because the other characters were very heavy.
For instance, I was emotionally drenched while doing Sonchiriya because it's an exceptionally difficult film.
Bala is also on that level.
So when the role of Vedika Tripathi was offered to me, I thought it's quite different from what I have done before.
People haven't seen me in this shade.
Though every role I have played is confident, they had some kind of pressure from society and my character has to battle that pressure.
But this is the first time when my character gives pressure to society.
Vedika Tripathi is attractive and knows what effect she has on the opposite sex.
She is ambitious and not a stereotypical wife.
She is the new age women who manages her house and career.
She has always wanted a better life and pushes her husband Chintu Tyagi to think big.
She is sexy in terms of her thought process.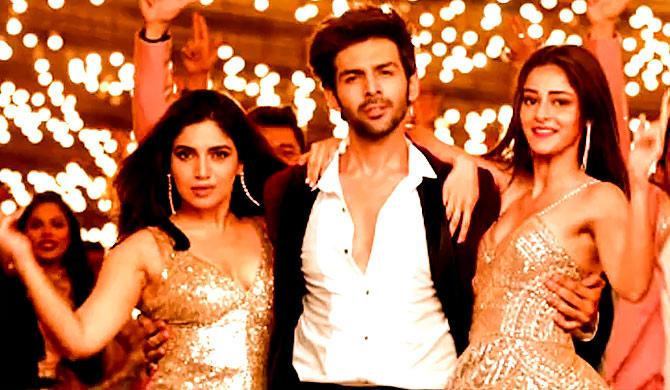 If you have a patni like this, why would the pati go for any 'woh'?
The reason for a 'woh' kind of situation is not always because the patni is not attractive.
It depends on various things because there's a lot of pressure in one's life.
Ananya, who plays the 'woh' is an empowered, strong woman.
People usually tag the 'woh' as a vamp or a home-breaker, but in real life, the '<emwoh' has different shades too.
It is not necessary that every person is either black or white; grey shades are also there.
How have you changed your character from Vidya Sinha's in the original 1978 film?
My character is entirely different.
The original was written and made 40 years ago.
We have changed so much in the last four decades.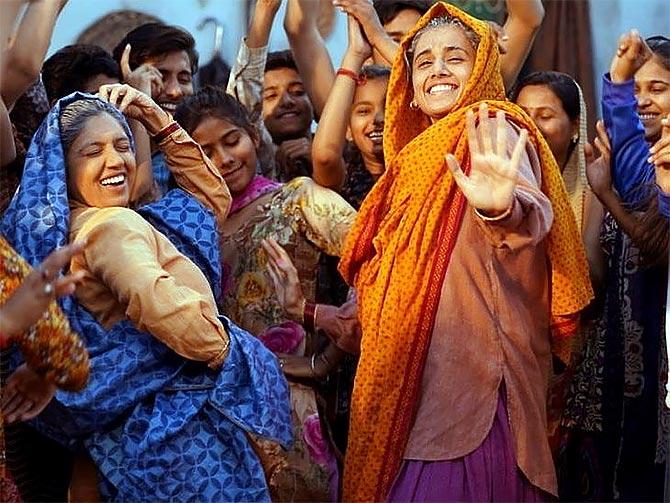 With so much critical acclaim and box office success, do you feel pressure while choosing your next film?
The only pressure I have is that I don't want to be jobless.
I love my job and I'm living my dream at present.
I fear that if my work is not appreciated, what will happen?
Whether a film works or not is in the hands of the audience, but I want to be better than my last film.
My audience expects me to do a good job in my films.
You have received a fair share of criticism for your roles as well.
Criticism comes with every film and to every actor.
I don't react or get overwhelmed when it happens on social media.
I still remember the debate of my aged character in Saand Ki Aankh and playing a dark woman in Bala... but I'm not that worried about criticism on social media.
I am not the confrontational sort unless there is an issue that really wakes me up.
I am a very confident performer and this shows in my films.
With the seven films that I have done so far, only Sonchiriya did not work at the box office.
But nobody said the film or my performance was bad.
So I am proud that I have not been a part of a film where people ask what is Bhumi doing in such a film.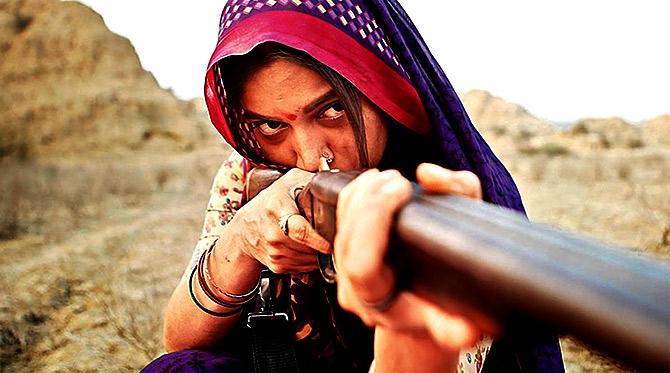 You're so busy, won't it affect your creativity?
Yes. That's why I have decided to slow down from 2020.
Doing back-to-back films scares me about compromising my work process.
I don't want to do mediocre work.
I don't get time to do any personal things because of these back-to-back films.
I have cancelled holidays, family wedding functions... I cancelled my New Year vacation plans with my family.
But I plan to slow down a bit from next year.
Are you open to doing an item song?
Yes, definitely! I would love to do!
Do you consider yourself as a feminist?
Yes, and every girl should consider herself as one.
Being a feminist doesn't mean I dislike men.
I believe both sexes need to co-exist.
I love men, but I believe in equal rights and opportunities for both genders. That is what feminism is about.
Who is the one person you still go to for advice and a reality check?
(Casting Director) Shanoo Sharma.
She is like an elder sister to me.
I owe my life and career to her.
---
Divya Solgama loves masala entertainers as well as hard-core realistic films. Divya can be contacted at movies@rediff-inc.com
---