'Each person has their own story. You can't make a general statement about an entire industry.'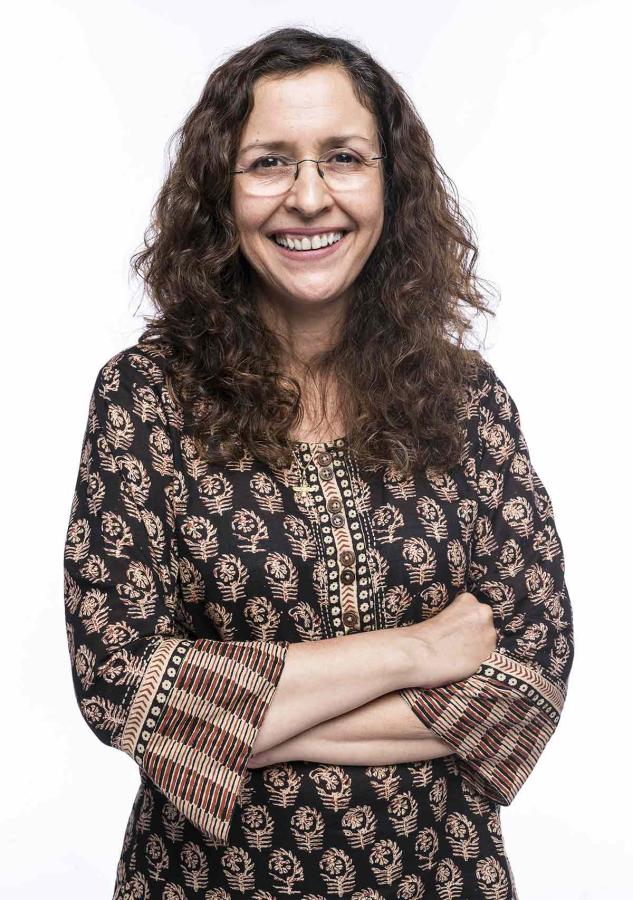 Shernaz Patel has not done a mainstream Bollywood film since 2016 -- she was last seen as Emraan Hashmi's mother in Azhar -- and one can't help but wonder why.
When Ronjita Kulkarni/Rediff.com asks the actress, she replies simply, "I don't get asked."
That doesn't mean, of course, that she hasn't been busy.
She has taken up the challenge of helping theatre go digital!
"I am still excited about theatre today as I was when I was young," says Shernaz.
You haven't done films in a while. Why is that?
I don't get asked! Ask the producers why.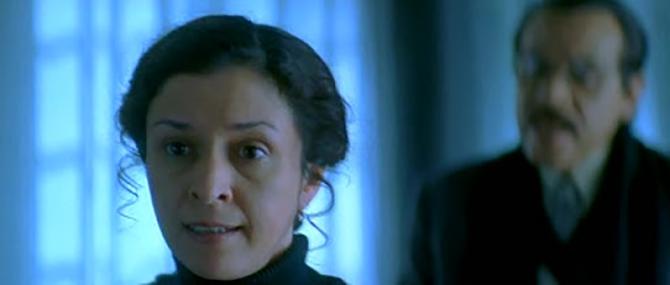 Were you looking at doing movies when you did your first film, Black?
No. Actually, I was doing some speech training with an actor in somebody's office and the casting director happened to be there. He asked if I would be open to auditioning and I said, okay.
I started my career doing a lot of TV work in the 1980s, so it wasn't that I was comfortable in theatre and not in the movies.
You just tweak your performance. The acting is the same.
Which movie roles have challenged you?
Honestly, most of the work I've done, whether it's a Black or a Guzarish or a small film like Love, Wrinkle-Free or Little Zizou or a Konkani film like O Maria... They are all different experiences.
As long as you get a character that you can bite your teeth into, that's all you want as a character actor.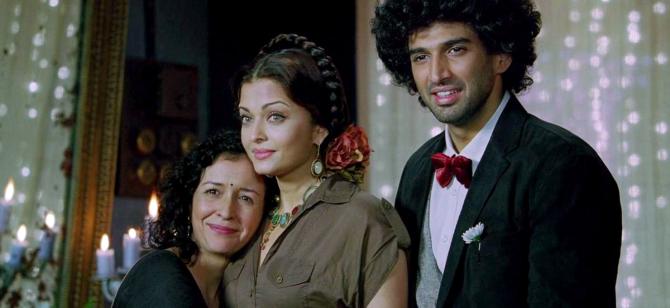 Do films give your talent its due or do you get that from theatre?
Mostly from theatre.
In theatre, I've had the advantage of doing primarily leading parts. So there's no comparison between doing a supporting part in a film to a leading part in a play.
Also, theatre is really an actor's medium.
When the curtain opens, you are king.
But in films, you're just a cog in a larger scheme of things.
It's all about how the film is put together, how it's edited, all the other elements.
The OTT platform has opened up new acting opportunities.
If a good project comes my way, I will do anything. But it has to come my way.
I did Band Baaja Baaraat when OTT first started (in 2015).
How difficult is it to be an actor in Bollywood? Are the projects are difficult to come by?
For some people, it's more of a struggle than other people. But that's for any creative profession. I don't think it's easy getting into theatre either.
For any creative profession, it's a struggle.
In Bollywood, the maximum chunk of work is for a much younger age group. So much is dependent on your looks, background, those are the first things that will determine whether you get a part or not.
For someone like me, an urban Parsi from Bombay and in her 50s, there wouldn't be that much work.
I don't think that's any correlation to your talent.
Now with the kind of fabulous casting directors and the professionalism that has come into the industry, casting directors will give talent a chance much more than before when it was who knows who in the industry and it was a personal networking game. Now, that's not the case.
Shweta Basu Prasad told me that Bollywood is not really that bad as it is made out to be. What are your experiences?
I don't think it's bad at all.
I got opportunities when I was 21-22 which I never thought I would get.
If I had chosen to pursue it as my primary career, I think I would have been okay.
I have always felt welcome wherever I have gone.
But each person has their own story. You can't make a general statement about an entire industry.
Was acting a natural career choice for you since your parents (Ruby and Burjor Patel) were theatre personalities?
Yes. When you are exposed to the arts from a young age, it becomes second nature to you.
That's why parents, especially now when kids are going through so much, must expose them to anything creative.
I don't mean only theatre. It can be painting, singing, dancing, writing or reading... ways to express what they are feeling within. And expose them to good quality stuff.
My childhood was the best ever.
We would be at the theatre every weekend. We used to play catch 'n' cook at the back of the stage, we had so many props to play with!
I'm still excited about theatre today as I was when I was young.
How much are you missing theatre?
I can't even begin to tell you!
What are your fears about theatre in this new normal?
I think only financial.
People have to figure out ways to sustain themselves. But there's no question that we will be back.
It might take a year, I don't how long.
I worry about how people will sustain themselves until then, especially those who come from other places and are living with friends. It is very hard.
Aadyam -- Aditya Birla Group's theatre initiative -- of which you are the Artistic Director, is going digital. How can theatre go digital?
We are taking three earlier plays -- because doing a new play is not possible, as we can't gather together to rehearse -- and shooting them in an auditorium with a multi camera set-up.
The plays are (Akash Khurana's) Hound of the Baskervilles, (Purva Naresh's) Bandish 20-20,000 Hz and (Rajat Kapoor's) I Don't Like It As You Like It.
What are the challenges?
This is something we have never done before.
We have to capture the essence of the play.
We are not doing a film.
It is on a stage, on a set.
It has to be engaging enough for a person watching it on their laptop.
We have to stay with the integrity of the play and yet, make it interesting for online viewing. We have to find that balance as we go.
The rehearsals are happening on Zoom calls.
How difficult is that?
It's very hard. But there's no choice.
People have been doing that since the beginning of the lockdown.
The new stuff that you're watching online, that's how the rehearsals are happening -- on Zoom calls.
For us, it's a little better because these are characters that are already developed, it's not like starting from scratch. It's like revision.
But for people who are doing brand new work, it's very hard.
To have a director sitting far away from you in their house, you're just watching each other through a screen, it's very unnatural.
But what do you do?
Either you embrace the challenges or you choose not to do anything at all.