'In my heart, I'm quite patriotic.'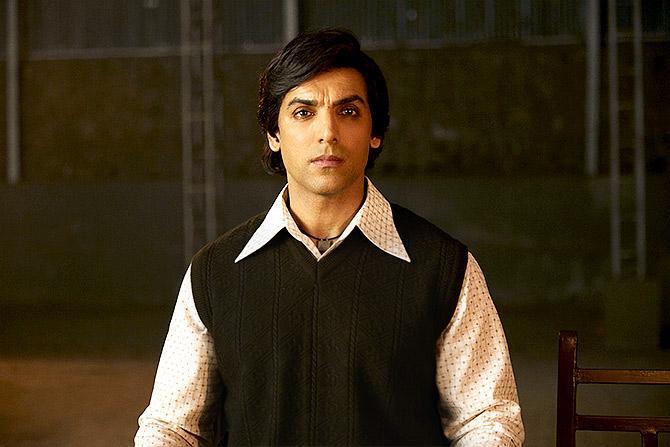 John Abraham seems very confident that his new film RAW: Romeo Akbar Walter is well made.
Wearing a tan-coloured muscle t-shirt, which accentuates his muscles, and blue jeans, John insists to the media that if they are "responsible", they *must* watch RAW.
It's not about the ticket sales, he clarifies.
"You will love the climax," he assures entertainment media reporters.
Directed by Robbie Grewal, RAW sees John in 15 avatars in the film.
While John loves the kind of movies he's doing today, he seems disillusioned about the film industry he is working in.
"We have paan masala brands endorsing the awards (ceremonies). Where has our credibility gone today? To the dogs!" He exclaims to the media, as Ronjita Kulkarni/Rediff.com listens in.
Uri seems to have set off a trend to make patriotic movies.
We started shooting before Uri released.
Everything is saying (that this is a trend) but I am doing a film on motorcycling.
Whatever the trend is, I do the opposite.
The idea is to make what you are doing a trend. Not to follow a trend.
I did Vicky Donor and everyone followed it.
You have to make your own trends.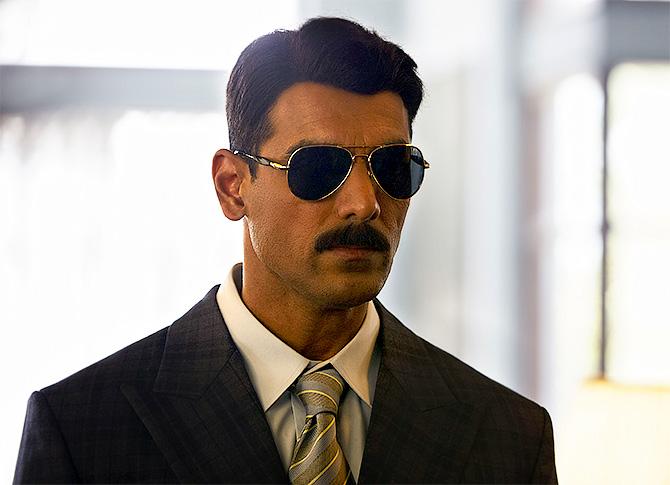 But there are back-to-back releases of patriotic films.
Doing such films is not by design, it's by default.
I work on scripts that appeal to me.
The fact that I'm working on Anees Bazmee's Pagalpanti will tell you that.
As an audience, if there is a certain script that I like, I do it.
RAW blew my mind. I loved the idea.
Batla House blew my mind.
The same goes for Pagalpanti. I have worked with Anees Bazmee before and I enjoyed the space.
RAW is not your stereotypical patriotic film.
Is he a spy? Is he a traitor?
What is he exactly?
There is a lot in the film that will be revealed when you watch it.
Do you think audiences are attracted to real stories?
Yes. Fact is always stranger than fiction.
It is easier to present something that is real.
It is more difficult to concoct something and put it out there.
And if you know that this has really happened, it comes with a certain credibility.
That's the biggest advantage that true stories have.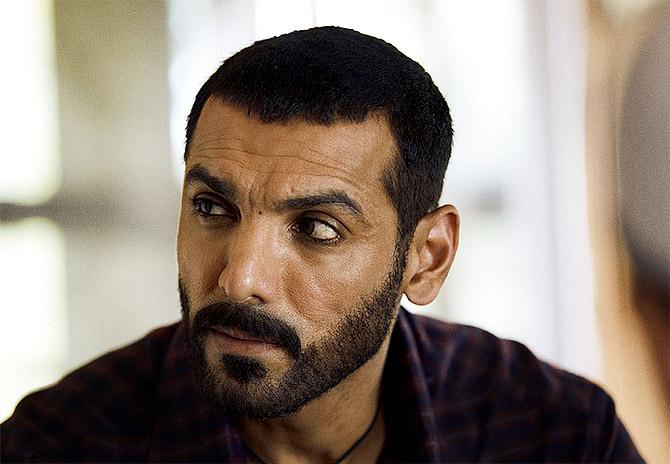 Is Romeo Akbar Walter a pun on RAW?
I will give credit to my co-producer Bunty Walia. The character's names are Rehmatullah Ali, Akbar Malik and Walter Khan. So fortunately, the names became Romeo, Akbar, Walter or RAW and so it worked for us.
Barring my character -- like in Madras Cafe, where my character was fictional -- RAW is inspired from three different characters. We have combined the true stories of these three characters. The rest of the film is based on facts.
(Director) Robbie Grewal's father was in military intelligence, so we have not gone wrong with any kind of detailing. The decoding machines, the lie detectors... everything is exactly how it happened.
The important thing is that this film is not to educate, it's there to entertain.
Yet, when you came out of the theatre, like I had said during Parmanu, you will feel something.
Mark my words, when you walk out of RAW, you will love it.
You will love the climax.
And it is not because I have done it. The film's hero is Robbie Grewal, because of the way he has made it.
If I do a bad film, I will say it. I am very capable of that.
But this is a very good film.
Any reason why you take up desh bhakti themes?
It's not a conscious decision.
I take up scripts that I like.
But the fact is that I am an India-lover.
In my heart, I'm quite patriotic, and maybe that's why such stories gravitate towards me -- or maybe I gravitate towards them.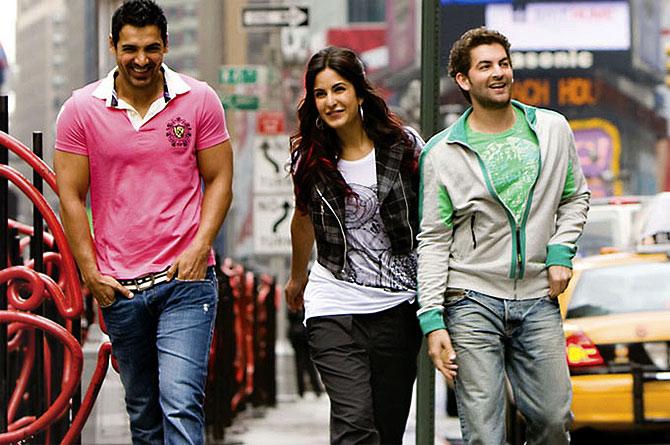 Has your style of acting changed from your modelling days?
I started modelling after my MBA.
I was always politically aware, but at that time, since I had studied marketing, I knew that if you have to sell a product, you must sell its USP.
I was a product and my USP was my physicality.
So I used that to a point where I had to sell myself.
Then I decided to do what I really wanted to do.
If you see, once I became a producer, the level of performances has been completely different.
Of course, New York, Taxi 9 Do 11 and Zinda were good films, but producer banne ke baad, there has been a certain maturity in my performances because now, I'm convinced about what I'm doing.
Like, Vicky Donor was my film, but I cast the best person for it.
Similarly, I felt I cast the best person for Madras Cafe.
You seem to have built up a wall around yourself, keeping the industry outside.
Someone told me that you have created your own space, you operate in your own world and you do your own kind of cinema and stay happy there.
I said it's exactly what it is; that's exactly what I wanted to do.
I wanted to create a space for myself and live in it because if you conform to a certain style or culture, you'll land up going to every party or camp.
And I'm not a follower. I don't know how to do that.
I don't know how to belong to camps.
I can't understand that culture.
That's why I do my kind of films.
I don't go to directors with folded hands, asking for work because I believe I can create my own content.
I'm not saying that my content is the best in the world, but at least, today, when anyone goes to watch a JA Entertainment film, they will feel kuch alag hoga isme.
And that's what I try to do.
I don't want to do a Rs 100 or 200 crore film.
I just want to create a different story that you could possible enjoy.
That's why I keep myself private.
What is the point of me sitting somewhere and shooting what I'm eating or when I'm in the toilet on Instagram all the time?
The problem today is that there are so many social media stars. But what have they really done in cinema?
Have they done anything that has impacted cinema? The answer is probably no.
It's important to let your work do the talking.
It's very easy for me to stand bare bodied on social media. I can do 40 different kinds of exercises and keep shooting. But that's not what I want to do.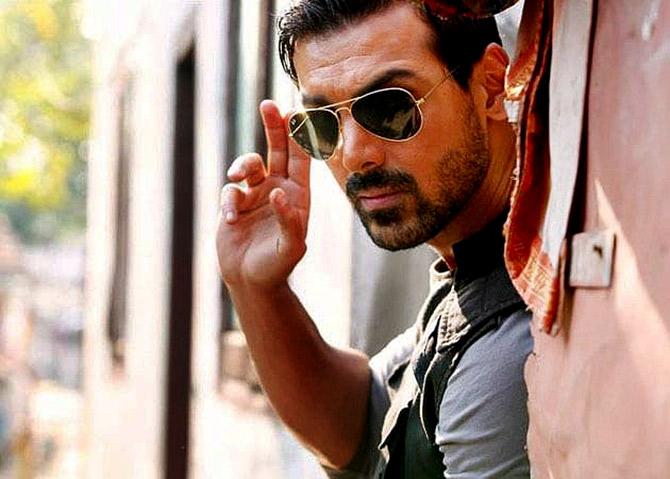 What is your take on awards ceremonies?
I don't respect awards.
How do you have an award called the Best Social Media star?
I have zero respect for awards and because they know I disrespect awards, they don't nominate me.
Wasn't Parmanu worth a nomination?
But we wouldn't be nominated because of my total disrespect for all awards barring the National awards, maybe.
It has become a laughing stock.
We have paan masala brands endorsing the awards.
Where has our credibility gone today? To the dogs!
But that's a lifestyle choice.
If you've chosen to dance at weddings, you can do this also.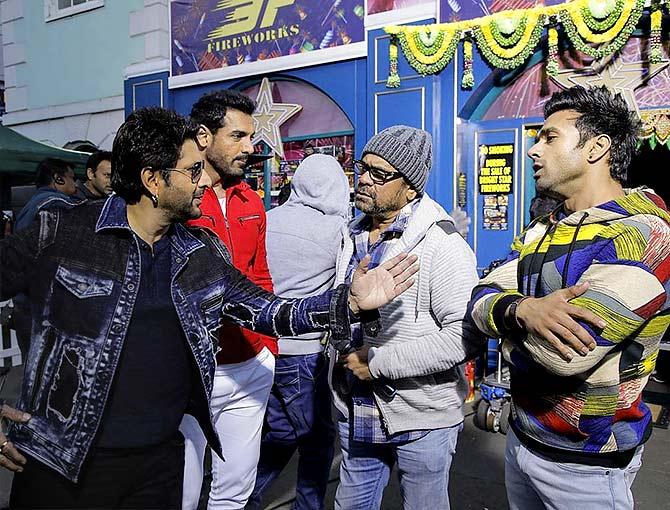 Tell us about Pagalpanti.
I'm a big fan of Anees Bazmee.
Pagalpanti is a roller coaster ride. There's not even a minute's rest from laughter.
The weather was horrible when we were shooting it (in London).
But the credit goes to the entire cast and crew -- they were fantastic because they stood there shivering while managing to get a shot.
Anees is such a fantastic writer in comedy that you're sitting on the set and laughing. You forget the cold after a point.
So Anil Kapoor will look at the monitor and say, 'Wah kya kaam kiya maine!' So he's looking at the monitor and enjoying his work! (laughs)
But once or twice, the wind was too much and we had to stop shooting.