'Someone will say he was a good guy, others may say it's good that he is no more.'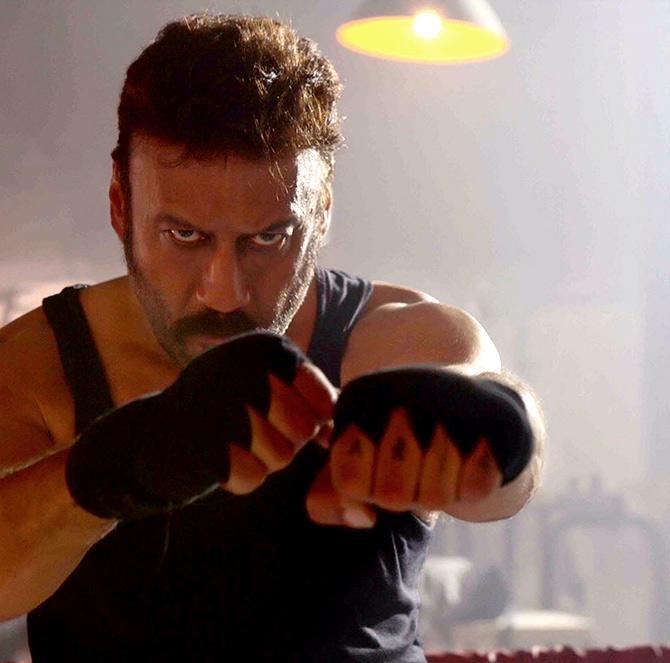 Jackie Shroff is always a delight to interview.
The movie star, who shares the screen with John Abraham in RAW: Romeo Akbar Walter, looks back at his long career and tells Rediff.com Contributor Ramesh S, "I still don't know how I landed up in the film industry. I did not know which film to do and which one not to. Some got me money, others got me awards."
Your old films are still popular in rural India as well as in the cities.
Rural India is my life!
I have done a film called Doodh Ka Karz, and people in rural India still talk about it.
The film Teri Meherbaniyan is also popular there.
But if I ask them about Gardish, they won't know which movie I am talking about.
I believe that the money for films lies in rural India; our industry is majorly dependent on them.
The main power is there, not in metro cities.
Your fashion sense has always been unique. People still remember your style in Tridev.
The first time an actor wore a bandhani print on top of a jacket was in that song Gali Gali Mein from Tridev.
I also covered Madhuriji (Dixit) with that bandhani and saved her from the villains!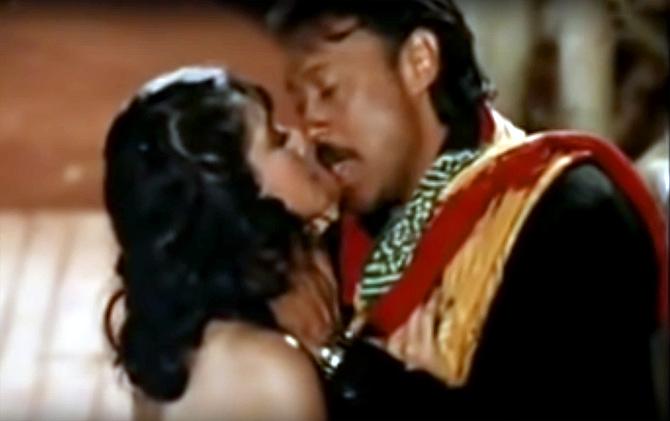 Many actors still consider you their idol. How does that feel?
I love and respect everybody because of this.
I meet them during parties and they love me as their buddy.
I remind them of their father or big brother probably.
They blindly love what I wear. One day, I wore boots on a dhoti and they loved that too.
Even after seeing so much success, you are still so grounded.
After seeing the lives of superstars like Vinod Khanna, Shashi Kapoor and Shammi Kapoor, who had iconic personalities, one knows automatically that you are nothing in front of them.
I am just blessed to work in more than 250 films.
Life is very short and I don't know if people will remember me after my death.
Someone will say he was a good guy, others may say it's good that he is no more.
I was in shock when my mother passed away, but then I understood the value of our lives.
One should just take whatever comes our way happily.
What is not in our life was never meant to be, so it's no point crying over it.
I recently visited my chawl and helped some students living there.
I never worried about my films because a PR team was always hired.
This attitude is actually a part of your system, and it's everybody -- my son Tiger, maybe John (Abraham), Shah Rukh (Khan), Salman (Khan)... Nothing changes, everything remains same.
How did you bring up your children?
My mother had a big hand in the upbringing of my kids.
They were also under the observation of my wife and her mother.
Whenever they were with me, they learnt unwanted language!
But they have seen good and bad times.
Children observe and sense things through their eyes. They understand things very quickly.
The women of my family are behind their upbringing, so they are different from me in many ways.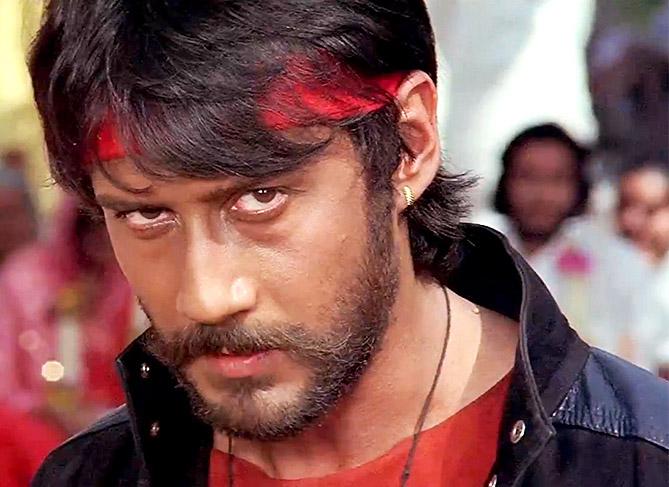 You were launched by Subhash Ghai in Hero in 1983, which became a hit. But films like Kaash, Falak and Parinda gave you credibility.
I still don't know how I landed up in the film industry.
I did not know which film to do and which one not to.
Some got me money, others got me awards.
I blindly did movies then.
You have done regional cinema too.
I remember doing a Tamil film, Aaranya Kaandam. It received a lot of appreciation.
I got Aurangzeb and Dhoom 3 because of Aaranya Kaandam.
The director of Dhoom 3 (Vijay Krishna Acharya) saw my work in that Tamil film and suggested my name to Aditya Chopra.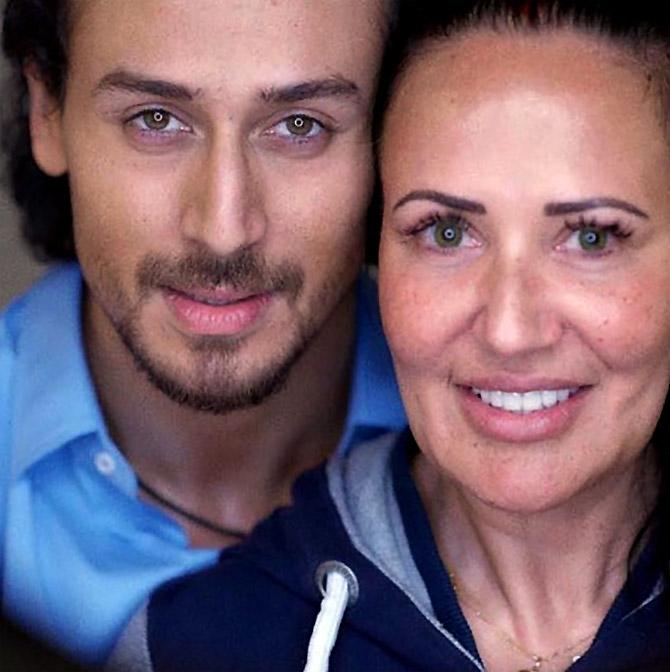 You are such a flamboyant person in real life, but totally different on screen.
I can't be Jaggu Dada on screen all the time. I have to change my persona for the character needed in the film.
I was an introvert, and still am.
I don't talk much, but if I open up in front of someone, I can reveal even my bedroom stories.
Tell us about a fan girl moment.
There is no other mad girl in my life other than my wife.
To accept me as a husband, one has to be a mad person.
I am an unpredictable person; my wife has taken care of me a lot.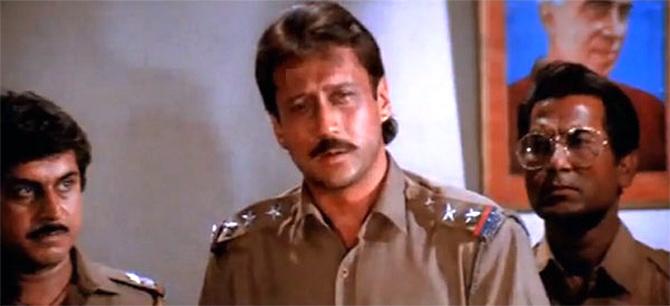 People have loved you in roles where you wear a uniform.
Yes, I think so!
When I was a kid, I stayed in (INS) Ashwini (the naval hospital in south Mumbai).
My uncle was a doctor there.
I have seen their uniforms, mannerisms and discipline.
I have closely observed details like how they walk, talk, stand and hold a glass.
They do everything within their boundary and know their limits. They never cross the line.
Then, I got to know that my girlfriend's (Ayesha Dutt) father Ranjan Dutt was a Royal Indian Air Force pilot and an air vice marshal in the Indian Air Force.
I still remember the day when I first met him and bullets of fear were hitting my stomach.
I was all hero style and wanted to take Ayesha for a movie. I meant to ask her father's permission, but I was scared like anything and didn't utter a word in front of him (laughs)!
Any regrets in life?
No regrets.
If you think that way, everything will be finished. One should not take life very seriously.