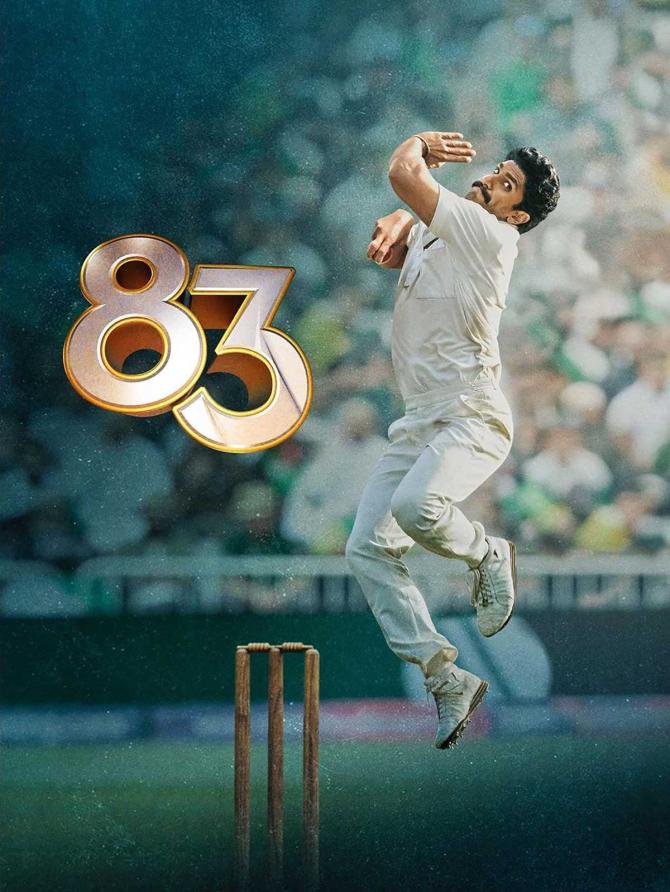 The producers of Kabir Khan's exhilarating sports drama '83 are a worried lot.
No matter how big a blockbuster it will turn out to be -- and it promises to be the biggest hit of 2021 -- it can never make back its investment.
During an off-the-record, heart-to-heart chat with Subhash K Jha, one of the producers confesses, "The final budget of the film is Rs 270 crore (Rs 2.7 billion), which makes it a costlier film than Baahubali."
"Our basic production cost was Rs 210 crore (Rs 2.1 billion). That included the payment for the cricketers -- we paid each one of them between Rs 3 crore and Rs 7 crore (Rs 30 million to Rs 70 billion) for the rights to their story."
"Then, as the film's release had to be postponed repeatedly, we had to pay interest. Our final budget came to Rs 270 crore."
The producers feel there is no way they can recover their production costs.
"This is an expensive film where the costs went into financial arrangements behind the scenes, like hiring the Lord's cricket ground in London to shoot the final match etc," says the producer.
"Unlike Baahubali or Devdas, the budget doesn't show on screen in '83."