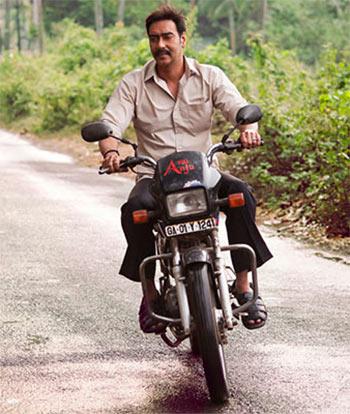 Owing to a recent spate of long duration films doing well in theatres, filmmakers are now willing to overlook the standard multiplex schedule of films with short runtimes.

It's a strategic move too, since long films allow longer intervals that translate to more business for cafeterias in theatres.
The two July blockbusters -- Baahubali and Bajrangi Bhaijaan -- each with a runtime of nearly three hours, have essentially bent the rules.
Now a third big July film, Nishikanth Kamat's Drishyam, will surpass the two-hour limit too.
Producers Viacom 18 and director Kamat are determined to retain their film's duration of two hours 39 minutes.
"I am fighting to retain every minute of my edited footage because I feel every film has its own rhythm.

"We cannot hurry it. Drishyam is not a routine thriller, it has its own pace," says Kamat, who has earlier directed Mumbai Meri Jaan and Force.
He credits Jeethu Joseph, director and writer of the original Malayalam Drishyam, for lending the unconventional treatment to the film's story.
"Jeethu Joseph has written a fantastic script. It needed no changes. Yet I've retained only about 40 percent of the original.

"We didn't want to only echo the brilliance of the original. We wanted to create our own cadences," he explains.
Drishyam opens in theatres July 31.

Image: Ajay Devgn in Drishyam