'OTT is the future.'
'We are here to create new markets in the world, cater to international audiences.'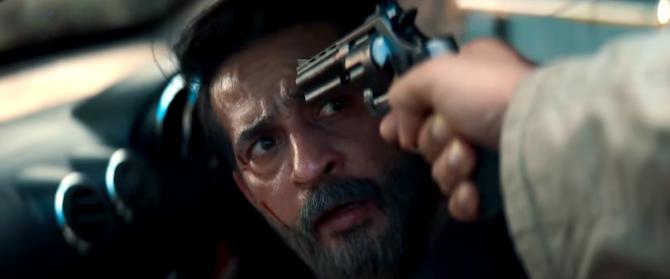 After playing the good guy for two decades on television, Hiten Tejwani shows us a different side in the Web series Kaala.
"I was never adamant on playing only lead roles. But it's difficult to play a small role if you are used to playing a lead role," Hiten confesses to Rediff.com Contributor Rajul Hegde.
How did you get cast for Kaala?
I went for an audition for another character, but Bejoy (director Bejoy Nambiar) found my audition interesting, as he saw me doing something different than what I have done before on TV.
That made him curious. So he called me and said I should play Bismil instead of the role I auditioned for.
After meeting him, the character convinced me.
I have a complete character arc, and a human side.
This show is about black money, but there is a human side to every character in the series.
And, of course, I wanted to work with Bejoy.
Did you take up this role to break your positive image?
I think Bejoy had that in mind. It's a good thing for any actor if the director envisions him in a specific role.
My approach to the character was simple. I was just being there in the moment, feeling what Bismil would feel and what he would do.
It's a complex story, and has quite a few tracks that bring in the high-octane feel.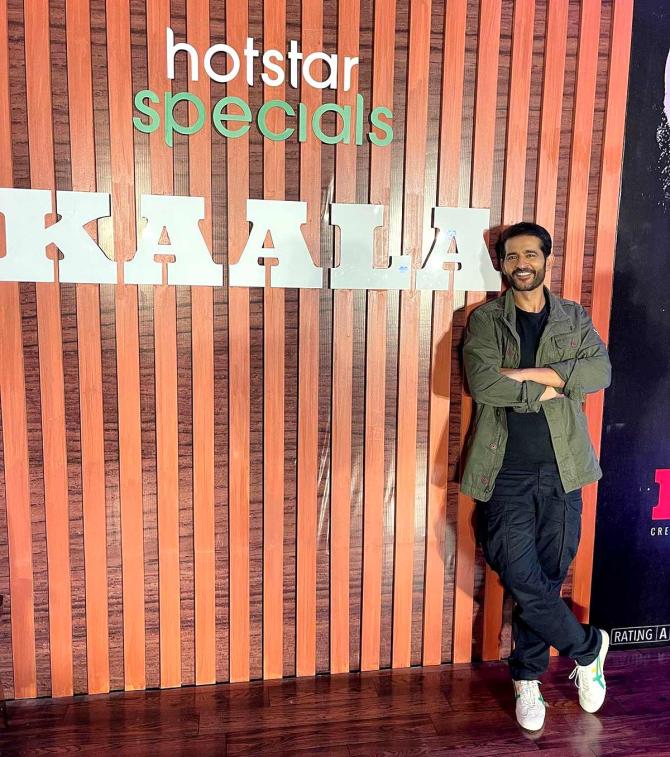 This is your first collaboration with Bejoy Nambiar.
Yes, he is a brilliant director.
Every actor has a bucket list of directors. I had Bejoy on my list. Working with him was like ticking off from the wish list.
When you see the show, you will see how he has explored the locations and the way he has given a different side to each character.
He gives you full freedom while doing a scene and later, improvises it. When you see the final product, it's wow.
Do you think OTT is a blessing for actors?
Absolutely. It's a lovely space for an actor because you can perform varied roles, unlike TV.
OTT shows are also shot on real locations, like films.
There will be audiences for all mediums, but OTT is the future.
We are here to create new markets in the world, not just cater to our audiences, but cater to international audience as well.
I think it's time for India to start making content for the world.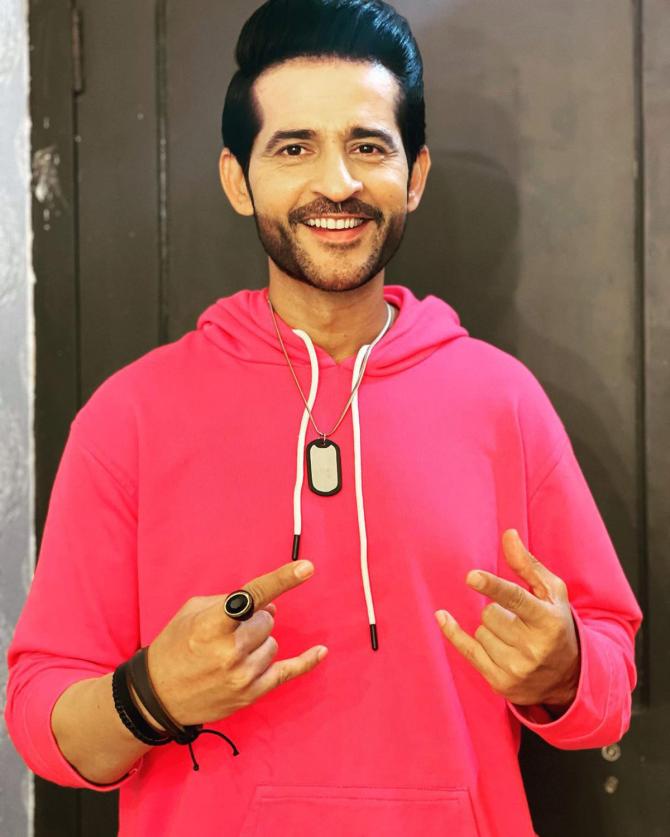 How has the transition been for you from television to films and now to OTT in the last five years?
I am blessed that my transition has been smooth.
TV actors can work on any medium because they are so well trained.
I was never adamant on playing only lead roles. But it's difficult to play a small role if you are used to playing a lead role.
As an actor, you have to be flexible and play different kinds of roles.
When the story demands a younger actor, you can't expect the makers to cast you.
You can always play an important role even if it is not a lead role.
That way, you are alive on all the mediums. You can't say, 'Arrey, I have only three scenes, I can't do this role.'
You can show your worth in three scenes also.
Unless you challenge yourself and work in new roles, how will you show your worth?
I have worked nonstop for 15 years on three shows. After that, I had no work for almost three months.
I was happy because I could spend time with my family, travel and meet people.
But yes, there are challenges. You have to be mentally prepared if things don't go your way.
You have been in this industry for more than two decades. How do you look back at your career?
It has been really wonderful.
I have been lucky to have worked with some of the good people, but I am not done yet.
I have lots to give and believe this is just the beginning (smiles).
Is there any role that you have liked recently on OTT?
I really liked Scam 1992. Pratik Gandhi was brilliant in it. As was Gangan Dev Riar in Scam 2003.
Manoj Bajpayee is good in almost everything. He has set a benchmark. I would love to play such characters.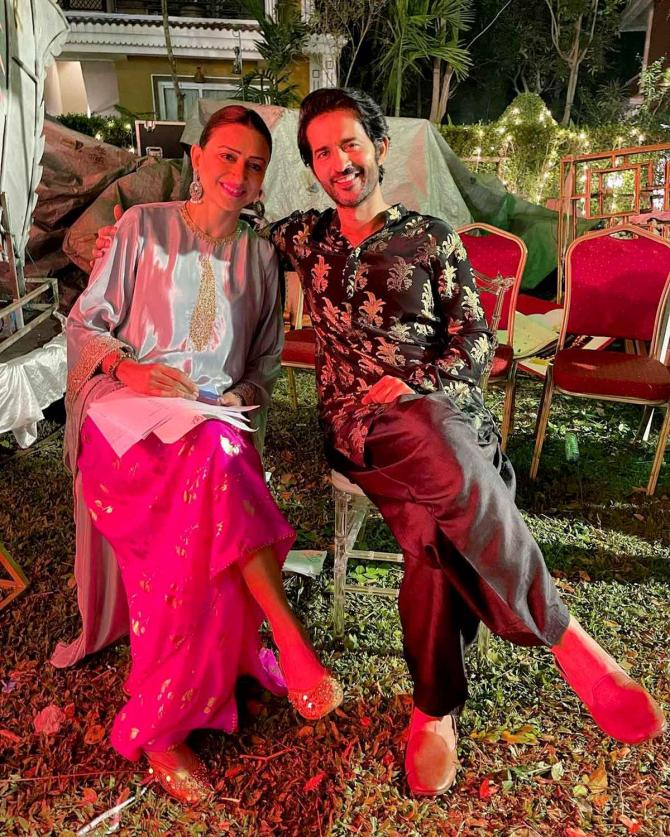 What's in the pipeline?
I am doing a TV show with my wife Gauri (Pradhan), which is like a Web series. We have started shooting for it.
I am doing a couple of OTT shows and a film which is in post-production.