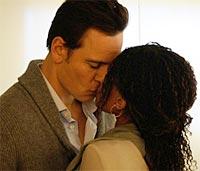 S
hame
, one of the most discussed films at the Toronto International Film Festival, where it shocked many by its frontal nudity and several explicit sex scenes, is never really erotic. And it would not shock someone who has seen many well crafted European films.
The film is never exploitative. Yet how the audiences will react to it uncut across America and Canada is anybody's guess.
If the Indian censors cut some of its sex scenes, the film will just not make a proper impact. Watch it, uncensored, at an Indian film festival.
Fox Searchlight, which will release the film in America, has the big challenge of convincing audiences that this disturbing and provocative film is also the story of a dysfunctional family. The troubled relationship between the brother and sister, and the latter's plea for help, could make some viewers emotional.
If the younger Oscar voters take time to see it,
Shame
could garner a number of key nominations.
Three years ago, Shame's director Steve McQueen won the Camera D'Or at Cannes for Hunger. The award is given to a first time director. His newest film consolidates his position as one of the most brilliant directors to have emerged in the past decade.
Set in New York City, it centres on the sexual addictions of Bandon, a well-placed man whose secretive life is disrupted when his sister (a brilliant Carey Mulligan following her breakout performance in An Education) visits him.
The unannounced visit ignites many unpleasant memories and drives the brother into the infamous New York underground where his life is in danger. His behaviour becomes even more reckless and frightening.
Michael Fassbender (Inglorious Basterds, X-Men, First Class) who plays the addict, was awarded the best actor prize for his work in the movie at the Venice Film Festival. The new film reunites him with British director McQueen (they made Hunger two years ago). The film received excellent reviews but many viewers found it tough.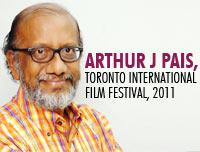 In Toronto, Fassbender, a German who was raised in Ireland, said, "Everybody is terrified and excited to work with Steve. It is sort of like letting go and getting rid of the safety net and free-falling."
'The interesting thing about Bandon is that he does have a moral compass,' Fassbender said in an interview. 'And that is hopefully something that will endear him to the audience or make the audience think, "This is somebody who is real. This isn't someone who's a million miles away. He realises he has an illness." It's not as if he's blase about it. He's trying to battle it.'
The seemingly un-addicted characters could be doing more harmful things to themselves and the world around him, than Bandon. Among them is his boss who keeps scolding Bandon for watching pornography but has no qualms having sex with Bandon's sister within an hour of meeting her, and that too in Bandon's apartment, not worrying about the loud noise disturbing his friend in the living room.
If Hunger was about an Irish extremist who has no freedom and goes for a hunger strike unto death, the producer of Shame, Lain Canning, says, that the film is an examination of a person who has all the freedom in the Western world and who creates his own body to create a prison around him.
 Mulligan who met with McQueen in a coffee shop in London wanted to make sure at the first meeting that she got the part of Sissy, the emotional wreck of a sister. After discussing the project with her, McQueen wanted to leave, she recollects, adding, "and I had to keep stopping him and say, No, no! You haven't given me the part." 
In interviews and at press conferences, Fassbender is repeatedly asked about his many nude scenes. "You know, I was as comfortable as you could be going to the places Steve wanted to go to," he said the other day. "It's my job to go to places that are uncomfortable to go to, or to push the envelope, so that an audience member can vicariously take that journey with me, and ask questions, serious questions of themselves."
McQueen has said: "Michael is a genius. I want to work with the best actor there is, and I think he is, basically."
Come January next year, I hope I will see Shame on many top 10 films of the year lists and I would love to see it grab many Golden Globe and Oscar nominations.