'A lot of actors disappear after one big hit show, and I thought maybe it was time for me too.'
Asha Negi has delivered strong characters in Baarish and Abhay 2.
The actress, who has seen success from her days in Pavitra Rishta and Bade Acche Lagte Hain, is excited about playing a journalist in the Kunal Kemmu thriller, Abhay 2.
"It was becoming monotonous playing similar docile kinds of roles," she tells Rediff.com Contributor Rajul Hegde.
How comfortable are you about working in the new normal?
In the beginning, we were a little paranoid, but now we have gotten used to it and are following the guidelines.
The first day, after shooting for 12 hours, when I got back home, I was so exhausted, I could not get up for dinner.
Due to the lockdown, we have become lethargic so it will take some time for us to catch up.
Was it a welcome change to play a journalist since you have always played the girl-next-door?
As an actor, I was dying to do something different.
It was becoming monotonous playing similar docile kinds of roles.
Luckily this show happened, where I play a strong character. It was like a breath of fresh air.
I told them if possible, add some stunts too (laughs).
Did you have any reference point for the character?
Being a part of this industry for 10 years, I have been surrounded by journalists and spent ample time with them. That helped me shape my character.
During the lockdown, I watched the English film Bombshell. Margot Robbie's performance as Kayla Pospisil is phenomenal.
Plus, I have been watching television news since I was in school, so I had an idea about playing a journalist.
Ram Kapoor said in an interview that when you were shooting for Bade Achhe Lagte Hain with him, you had told the director to send him out during your scenes as his presence would make you nervous.
(Laughs). Yes, I didn't know acting at all then.
But being in front of a senior actor who is so talented would make me more nervous.
I remember my first shot after the lockdown, I felt I had forgotten acting.
I still get nervous at times, but it's minor.
I haven't shot with Ram Kapoor sir yet for Abhay 2 but when it happens, I will still get nervous.
In front of all the senior film or television actors, I get intimidated.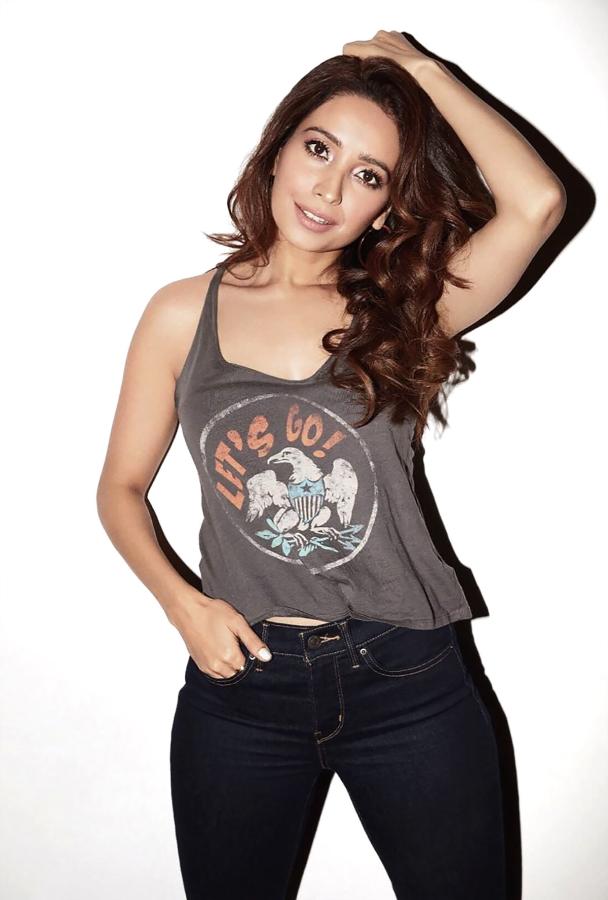 How was it working with Director Ken Ghosh and Kunal Kemmu in Abhay 2?
Ken is a very dear friend and Kunal is a sweetheart.
We bonded because we are both pahadis. He is from Kashmir and I am from Dehradun.
This is his second season while I was new on the set, but he made sure that we were comfortable.
A lot of people know him as a brilliant actor but behind the scenes he is also hardworking.
In an interview, you said that you just packed your bags and came to Mumbai to act.
I had not done any acting course, theatre or any grooming. But I was confident that I would get to do ads and films without any difficulty in Mumbai.
When I started going for auditions, I realised it was not so simple.
Firstly, there was a lot of pressure from my family because they weren't ready to send me to Mumbai.
When I convinced them, they told me to come back in two-three months if it did not work out.
Since I had limited time, I thought if I get television, I should start doing it. That's when I got my first show, Sapnon Se Bahre Naina.
It was a cameo for a month, but I performed so badly that the makers reduced it to 10 days (laughs).
My second show was Bade Acche Lagte Hain. I will always be grateful to Ram (Kapoor) sir and Sakshi Tanwar ma'am because they were nice to me and motivated me during the scenes. I would get nervous, fumble and forget my lines.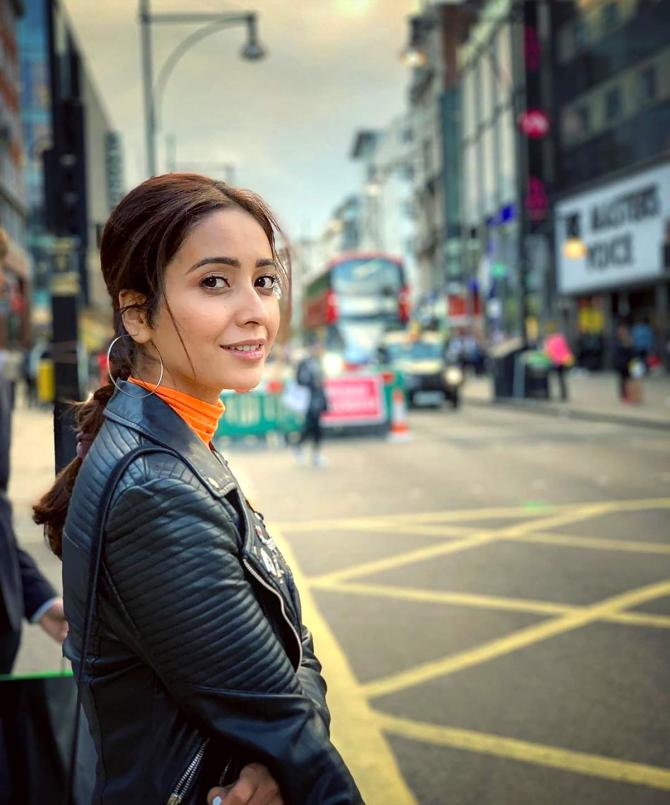 After Pavitra Rishta. there was a slump in your career. You were depressed as well. How did you deal with it?
I did two shows one after another, but both went off air within a month.
I was depressed because nothing was working out for me.
A lot of actors disappear after one big hit show, and I thought maybe it was time for me too.
Now when I look back, I am glad it happened and I got out of that difficult situation.
More than success, failure teaches you a lot in life.
I realised that I need to get out of this situation and used my time to build myself as an actor and a person.
How important is it to have good friends during such times?
Having good friends is more important than having a lot of friends.
I don't have a lot of friends, just three-four.
Karan Wahi, my manager Sudeepan and Ridhi Dogra are my 4 am friends in Mumbai.
You parted ways with Rithvik Dhanjani after being in a relationship for six years. Was that tough?
We are still friends and I wish we remain so.
Sometimes when comparability does not work, you grow apart.
There are no hard feelings, we have only good vibes between us.
I mourned when things were not working out on the work front and similarly I mourned during the breakup also.
But that period is over now.
While it was happening, it was a very difficult time for both of us.
When it came out in the media, it was difficult again. Then, when our families got to know about it, it was harder still.
These were all different stages and we were waiting for it to get over.
The family gets affected when it starts coming out in the media, so we had to handle them.
How expensive is the life of an actor?
I try to live a simple life, but even that is expensive because you have to maintain your lifestyle.
We get designer clothes through a stylist for events.
Now, because of social media, there is so much pressure. You cannot go out without checking yourself in front of the mirror.
I didn't care about so many things before, but now, you have to look good when you go out.
Even if you're going to buy vegetables, you have to look good.
But every time my picture comes out on social media, I always regret, 'arre yaar, how am I looking!' It always happens.
Your debut film with Anurag Basu's Ludo with Abhishek Bachchan is headed for an OTT release. Were there any apprehensions to take up the role in an ensemble cast film, since it's your first film?
I think I have gotten out of that mentality where I want to be the lead character in a project.
Even in Abhay 2, it's about Abhay. I am just a part of the show.
I am okay with doing good projects, ready to play a significant role.
But I don't want to stand next to somebody, looking like a flower.
If I get to perform a scene and make an impact, I am okay with it.