Bollystars post their mums's pix: A Mother's Day special.
Kriti Sanon with her mum Geeta Sanon.
'Happyy Mother's day Mumma.. You are God's most beautiful Kruti (creation) Your strong mind, overflowing love for everyone, your self belief, super cute childish side and your supermom side.. you make me wanna be a better and a stronger person! Love you maa!!'
'i love your smile.. and i wanna make you smile more often!! #HappyMothersDay #blessedtohaveyou'.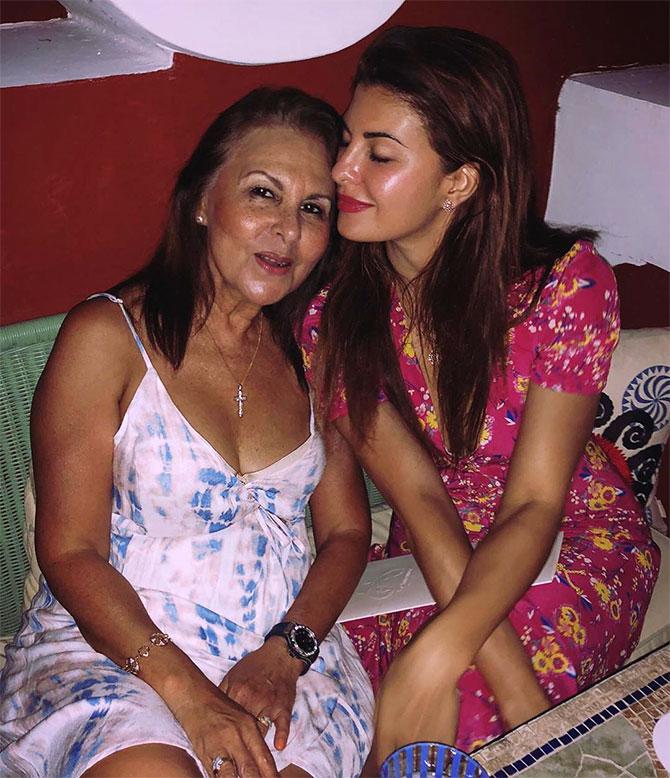 Jacqueline Fernandez with mom Kim Fernandez
'Missing my mama happy mummy's day!'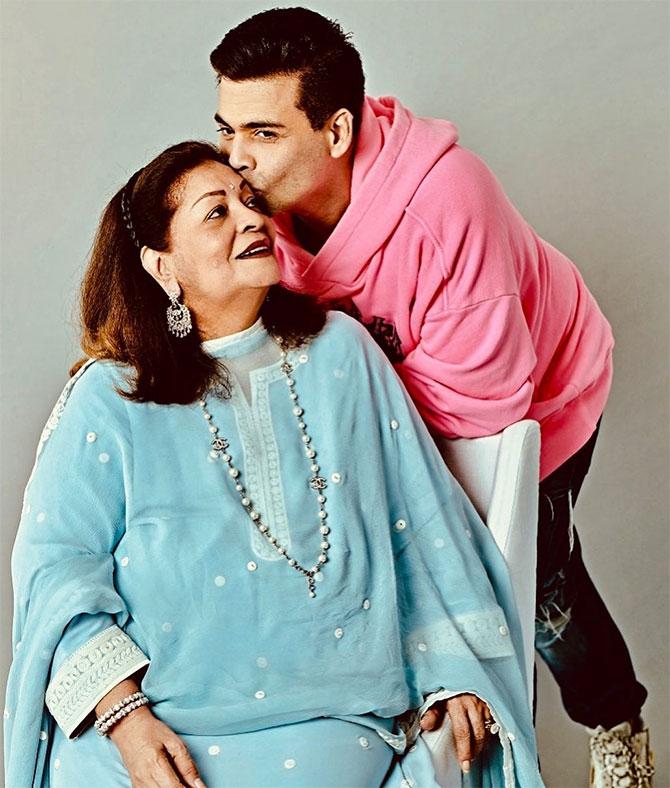 Karan Johar with his mother Hiroo Johar
'Mothers are superheroes that fight the infinite wars for their children and make sure there is never an end game in their lives! Happy Mother's Day to my superhero! Love you so much mom #happymothersday'.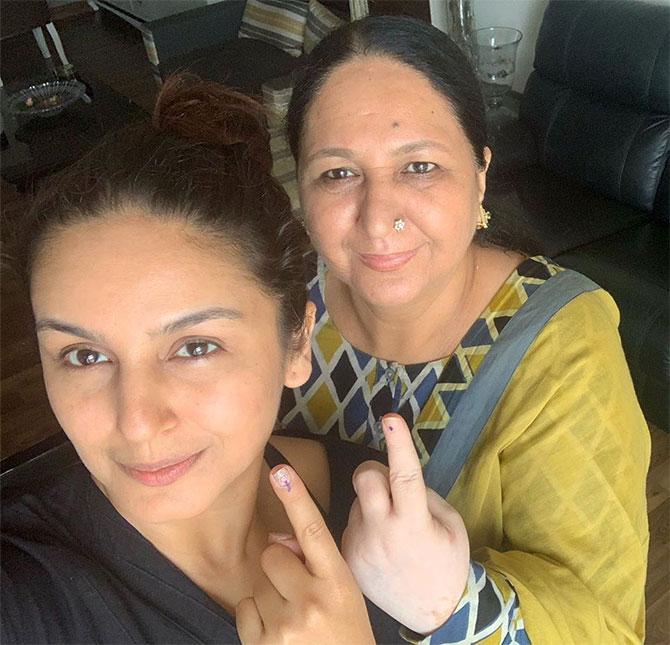 Huma Qureshi posted a picture of her mother Ameena Qureshi.
'Me and Mom went to vote today !! #HappyMothersDay to the woman who taught me the difference between right and wrong, good and bad, who shaped me into who I am .. If only I can be half the woman she is .. @aminasaleemqureshi .. #Delhi #getinked Vote for a country that honours your mothers and fathers & paves the way for a better generation #lovemymummy #lovemyIndia'.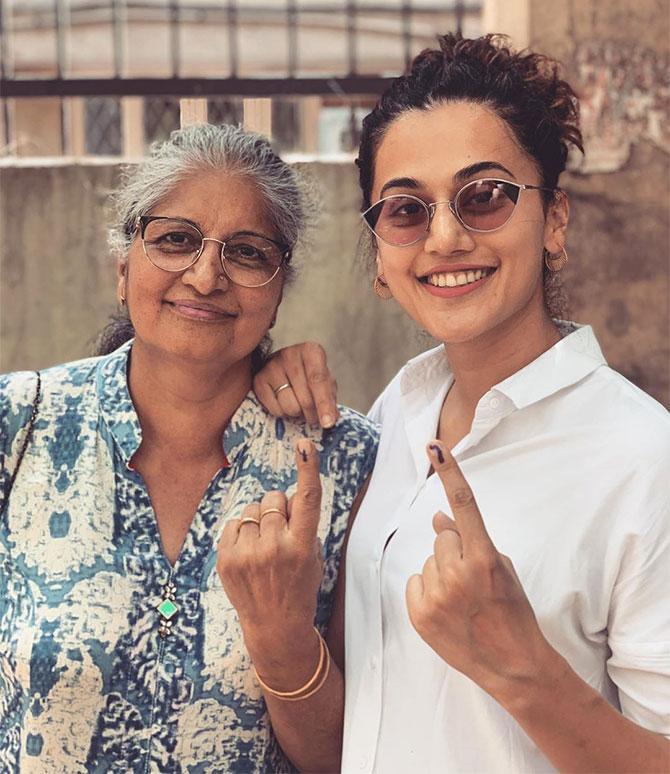 Taapsee Pannu with mother Nirmaljeet Pannu.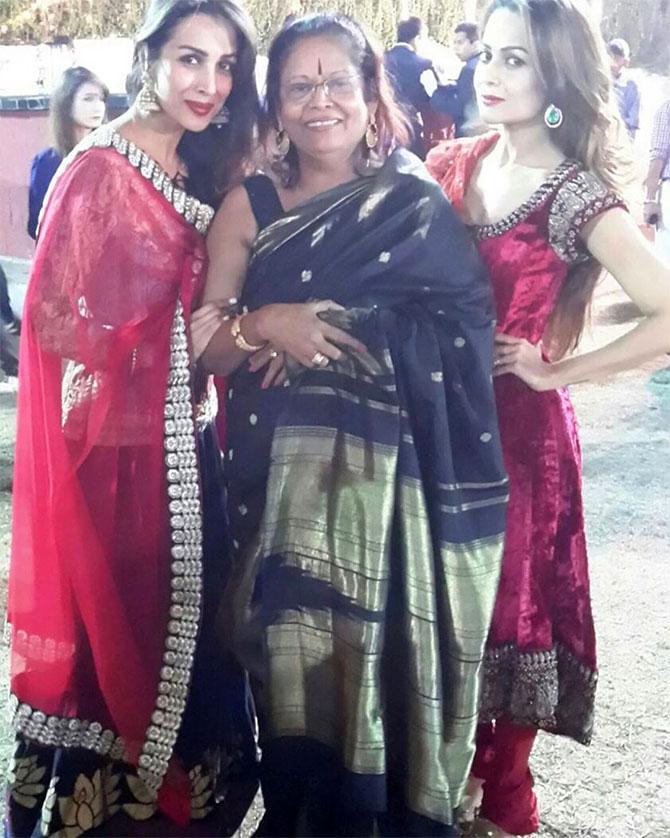 Malaika Arora and Amrita Arora with their mother Joyce Polycarp.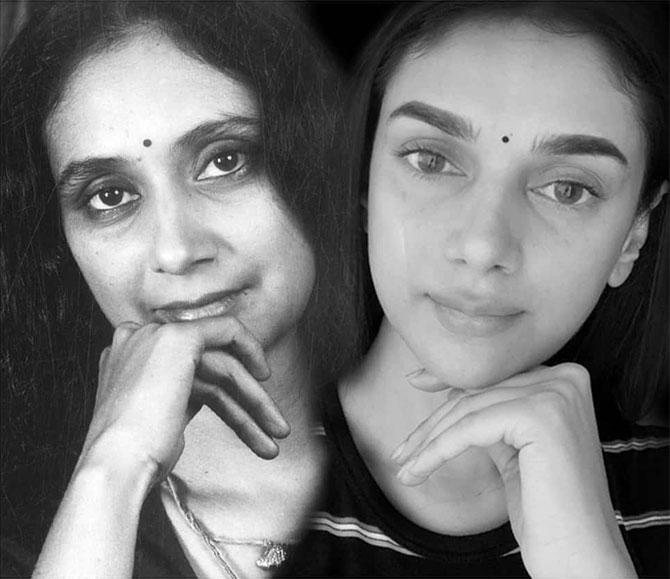 Aditi Rao Hydari with her mother Vidya Rao.
'the reflection can never match up to the original... Ps- But i try #mysuperhero #archangelamma #mymummybestest #HappyMothersDay to my Amma and to all you beautiful mamas'.
Kriti Kharbanda with her mother Rajni Kharbanda.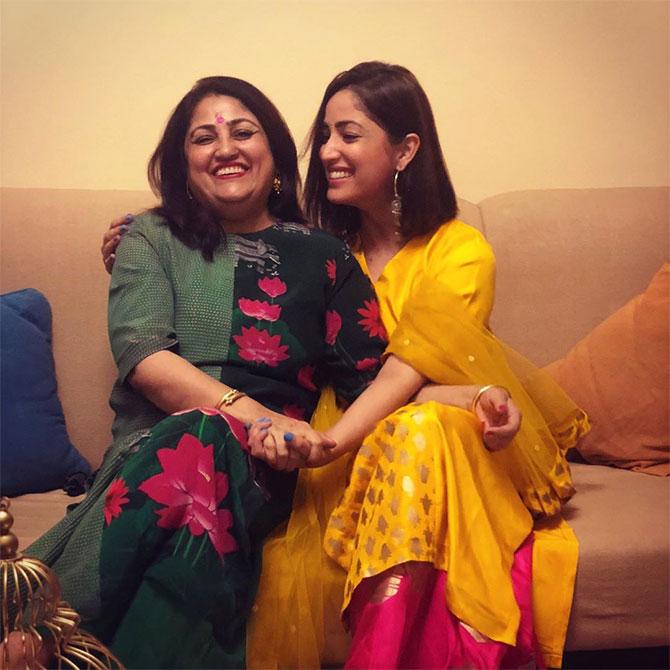 Yami Gautam with her mom Anjali Gautam.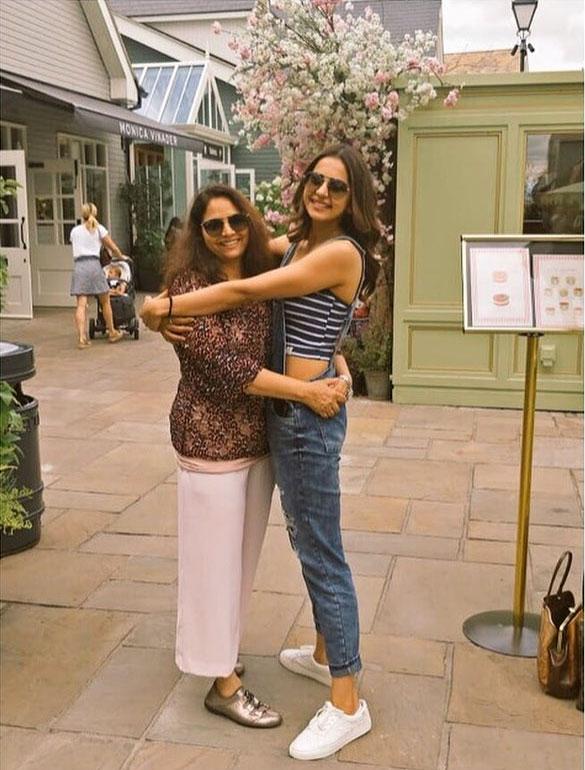 Rakul Preet with her mother Kulwinder Singh.
'Mothers are Gods best creation and I am sooo lucky to have the best mom #happy Mother's Day mom.. you are my strength , support , friend , partner in crime all that I am today is because of your drive to push me to do my best in whatever i do love you 3000'.
Kajal Aggarwal with mother Suman Agarwal.
'My beautiful mommy! #youaremyeverything thank god I'm a tiny speck of your being (still a long way to go) #alwaysmommyscopycat @vinayagg2060 happy today and everyday!'.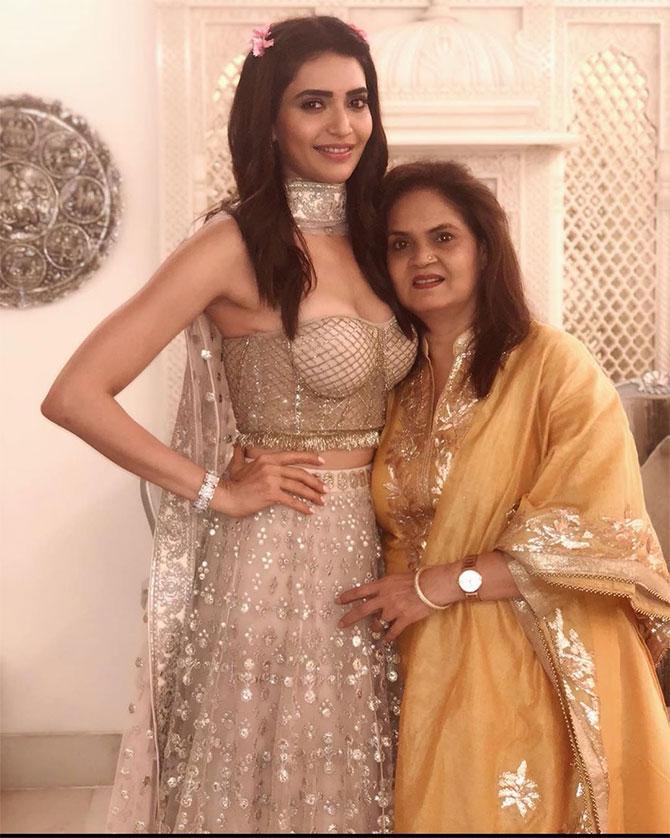 Karishma Tanna with mother Jasmina Tanna.
'I am a strong woman, bcz a strong woman raised me! I love you Maa!Maa Ki Dua Waqt to kya Naseeb bhi badal deti hai!! Happy Mother's Day to all the lovely mummas in the world!! You are amazing'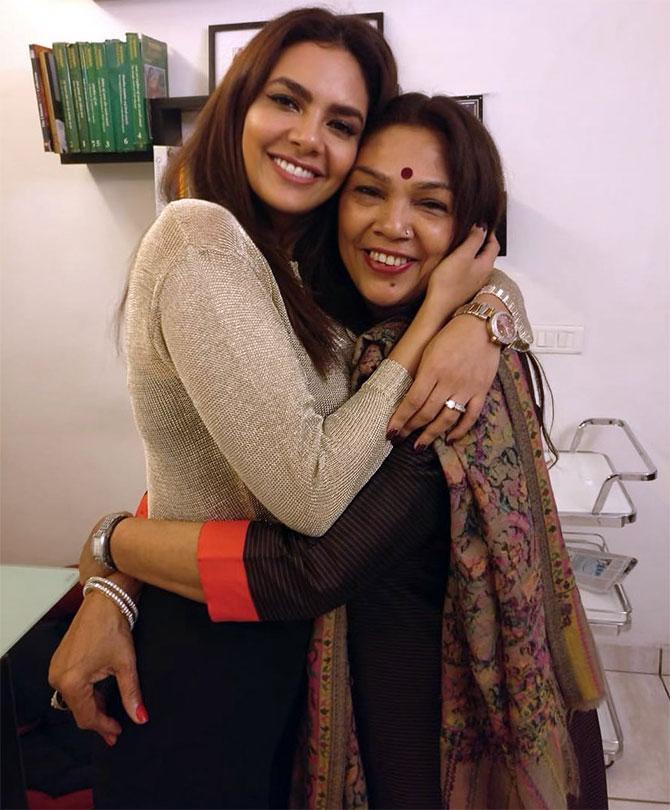 Esha Gupta with her mother Lakshmi Gupta.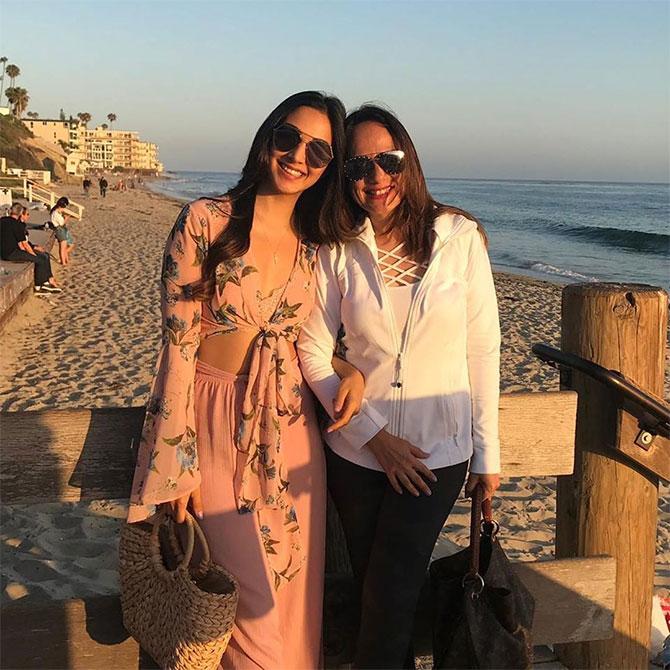 Kiara Advani with mum Genevieve Advani.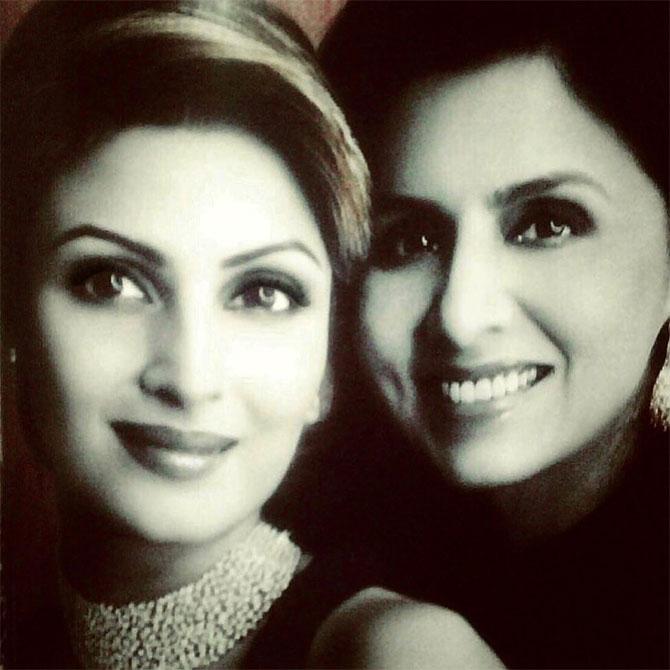 Riddhima Kapoor Sahni shared a pic with mother Neetu Singh.
'Happy Mother's Day my SUPER MOM ! I miss you so much - love you @neetu54'.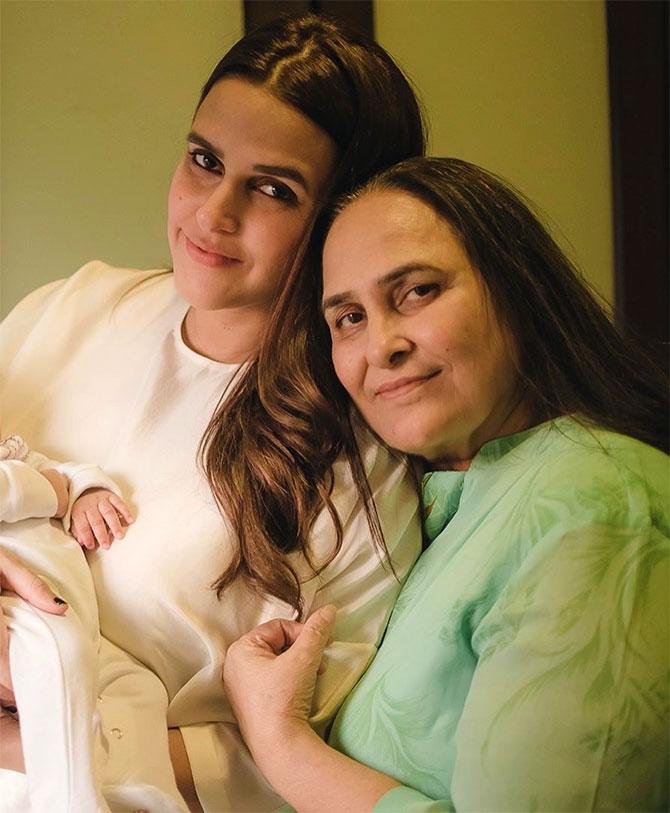 Neha Dhupia with mother Manpinder Dhupia.
'My mother ...my daughter ... my mother's daughter and my daughters mother, all in one frame ! #happymothersday from all three of us to all you beautiful mamas out there ... WHO RUN THE WORLD ... MAAAAAMMMMAAAASSSSSSS @babsdhupia'.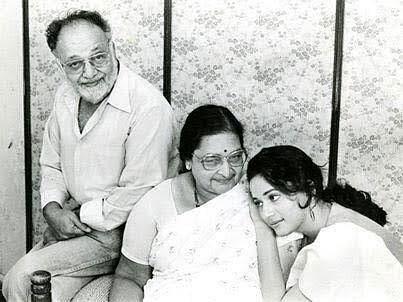 Madhuri Dixit with mother Snehlata and her late father Shankar Dixit.
'It gives any daughter a sense of pride when someone says you're just like your mom and it's so true because I feel like I'm a reflection of my mom. I'm so grateful to have been raised by a wonderful person like my aai Here's to celebrating motherhood! #HappyMothersDay'.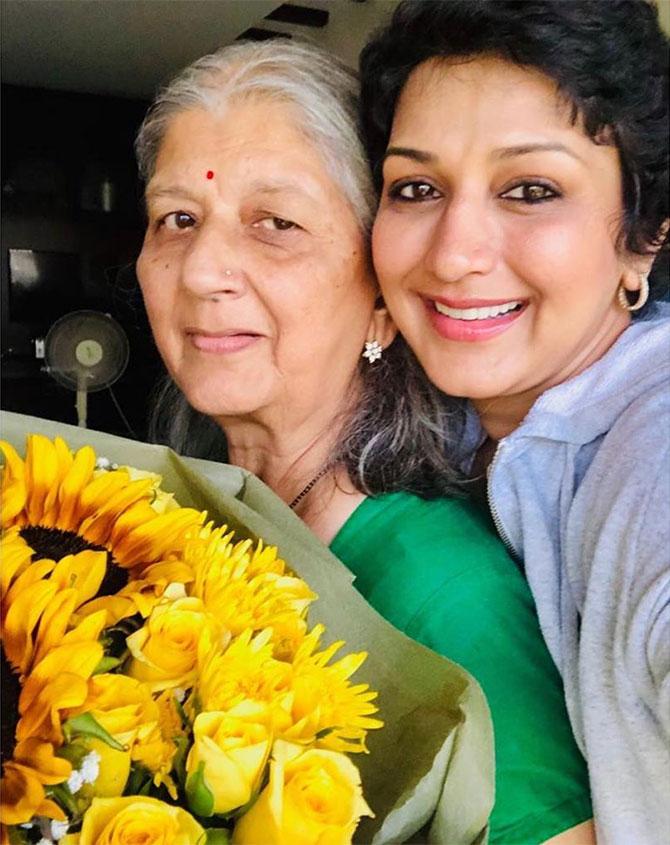 Sonali Bendre with her mother Roopsi Bendre.
'As I've realized, life doesn't come with an instruction manual... it comes with a Mother. That's all the assurance a child needs, no matter how old they grow up to be I'm blessed to have twice the assurance in the form of my Aai and my Mom in my life - Happy Mother's Day! @bubblesbehl'.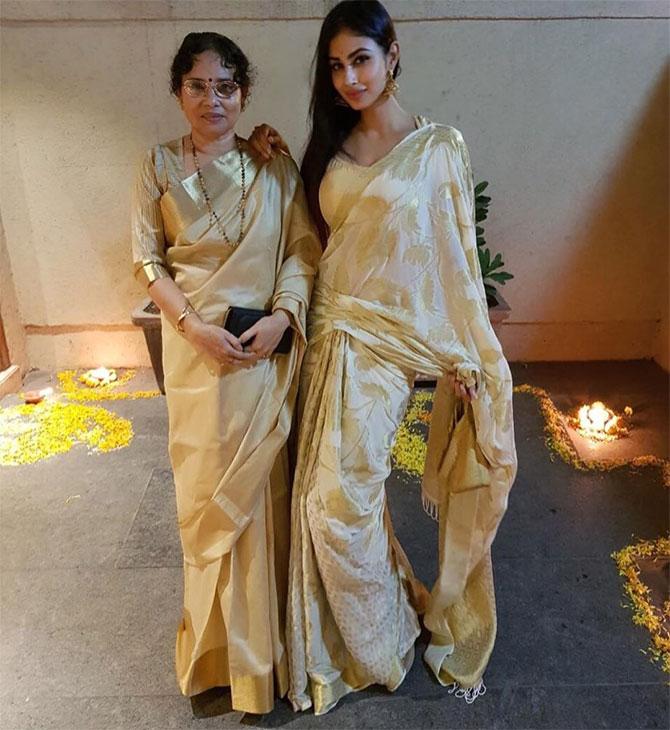 Mouni Roy with mother Mukti Roy.
'Happy Mamas day to my Maa & all mamas Miss you Baba My home & the world'.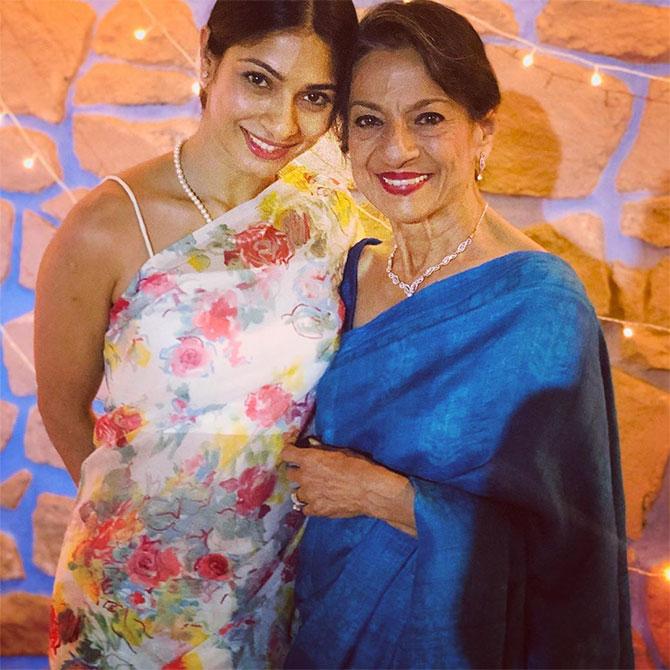 Tanishaa Mukerjee with mother Tanuja.
'Happy mother's day my awesome momsome! #Tanuja #tanishaamukerji #momstyle #happymothersday'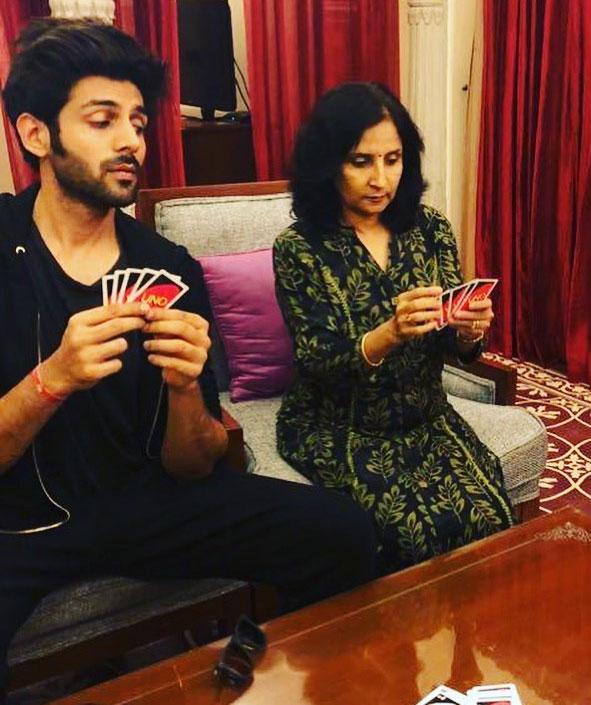 Kartik Aaryan with mother Mala Tiwari.
'I may cheat in uno but u no u r my uno Happy Mothers day Mummy ji'.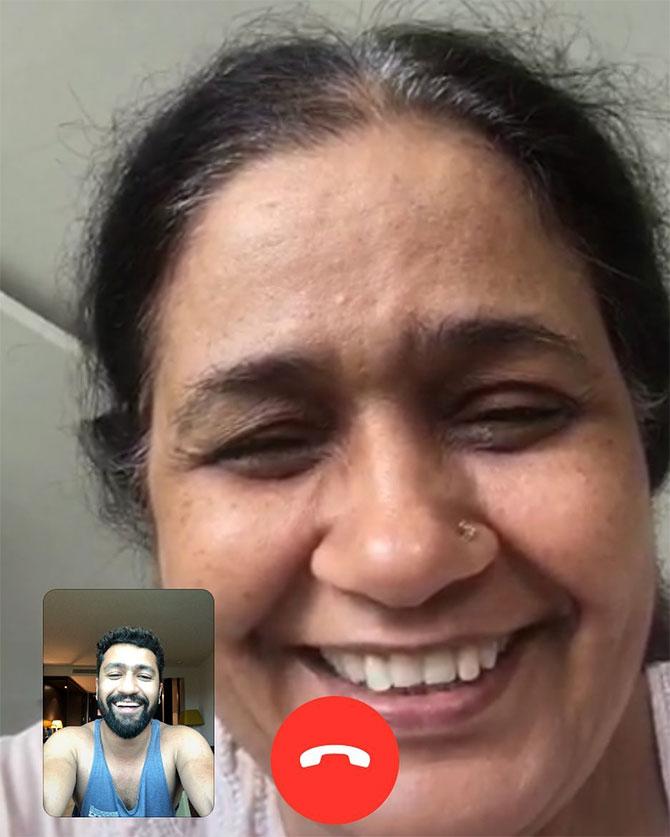 Vicky Kaushal with mom Veena Kaushal.
'Latitudes and longitudes away, it's still her smile that completes my day. Maa'.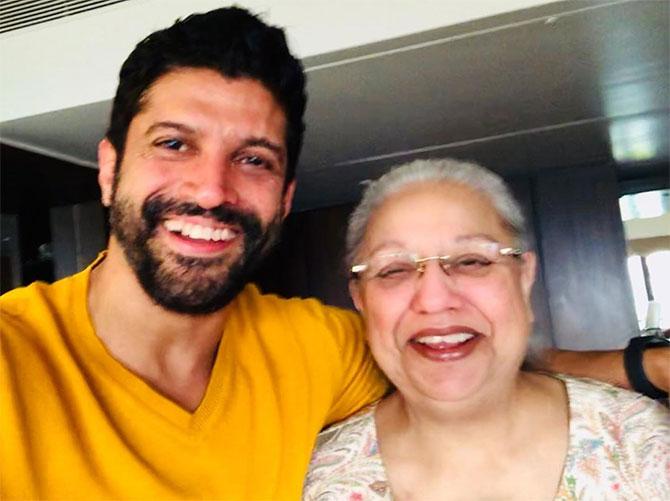 Farhan Akhtar with mother Honey Irani.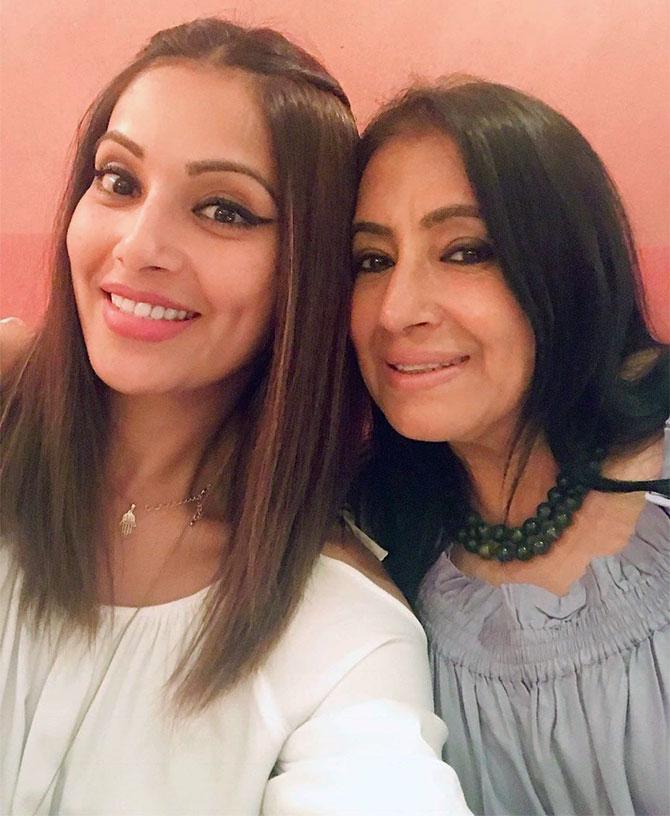 Bipasha Basu with her mother Mamta Basu.
'Happy Mother's Day We all are so blessed and fortunate to have a mother as awesome as you are Ma you are our source of strength Your smile and laughter lights up our world always Love you the mostest @mumu_basu #happymothersday'.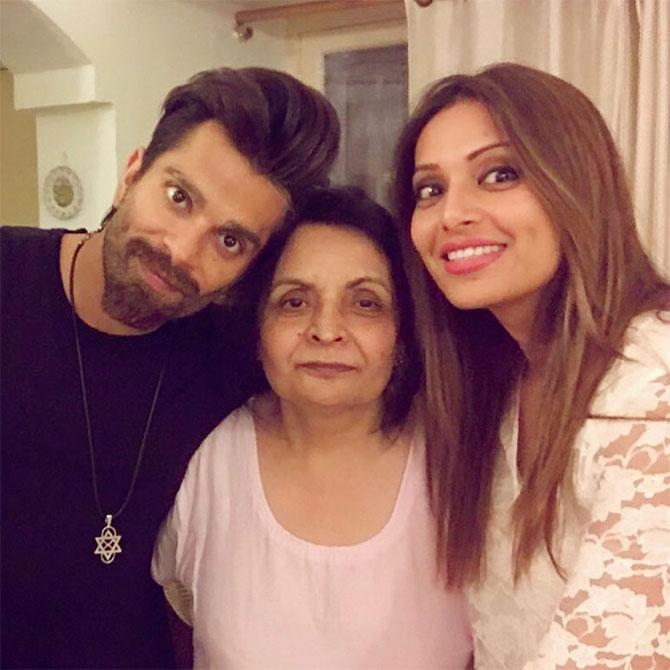 She also posted a pic with her mom-in-law Deepa Singh and husband Karan Singh Grover.
'Happy Mother's Day mom We miss you lots. Wish you were here to celebrate with us #happymothersday'.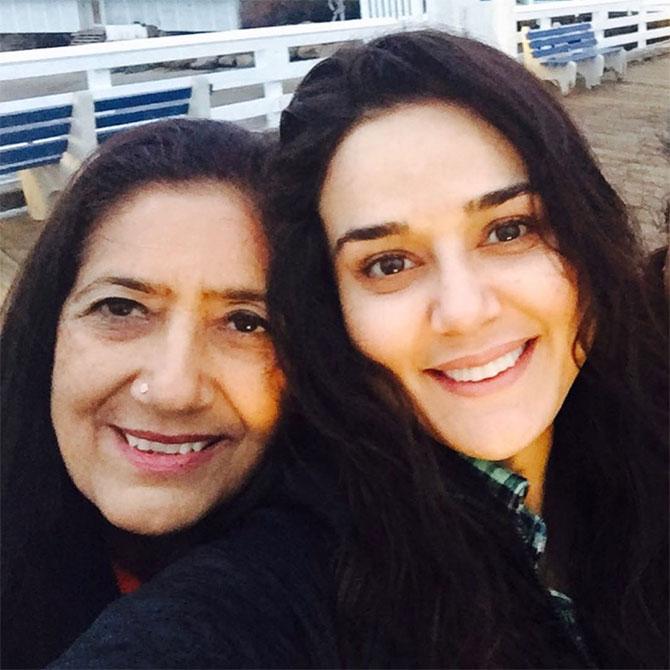 Preity Zinta with mother Nilprabha Zinta.
'Happy Mother's day to all those incredible mommys out there. I love you so much Ma Meri Ma #happymothersday'.
Sonakshi Sinha with mum Poonam Sinha.
'I got it from my mama!!! #HappyMothersDay'.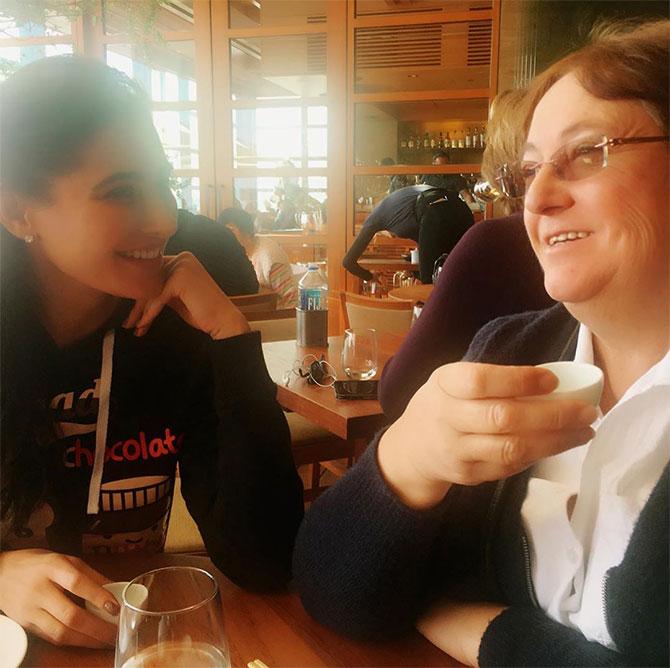 Nargis Fakhri with mum Marie A Fakhri.
'Happy Mother's Day Ma. Thank you for making me who I am today. Life ain't easy but you've shown me we can get through anything. #strength #resilience #love #gratitude #compassion #independentwoman'.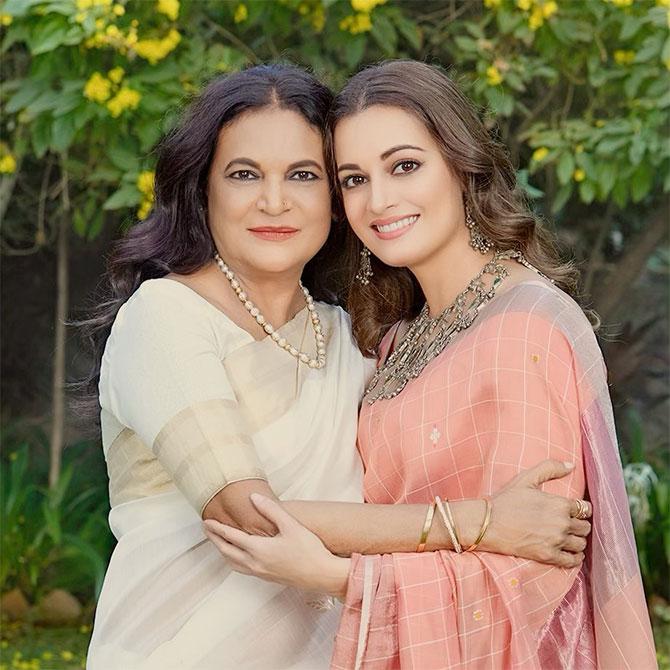 Dia Mirza with her mother Deepa Mirza.
'Mamma, You are the light of my soul. Each day you embrace life, live it fully and fight the odds you inspire and strengthen me. Your fortitude, ability to just love, your kindred empathy, your childlike enthusiasm, your abundant forgiveness, your desire to seek change are precious lessons. I am because you are. #MothersDay'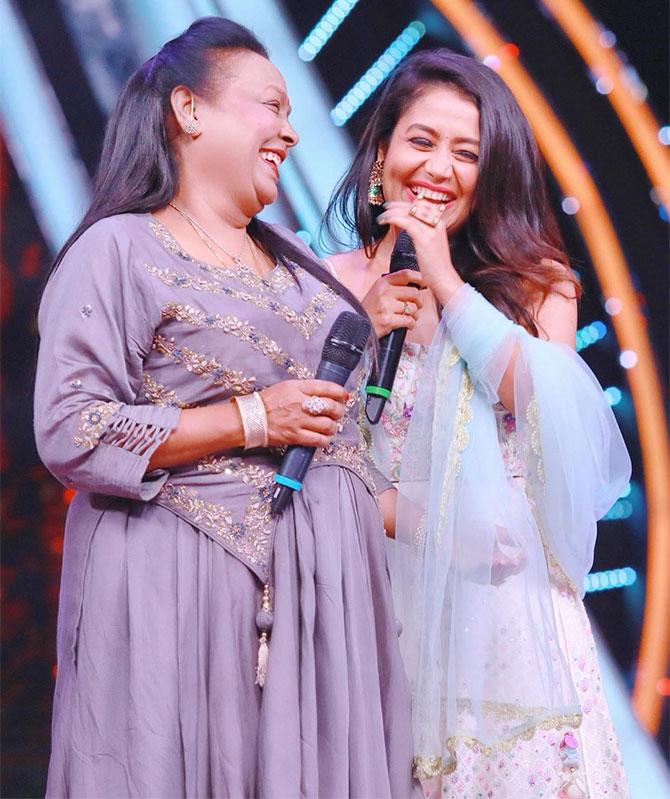 Neha Kakkar with mother Niti Kakkar.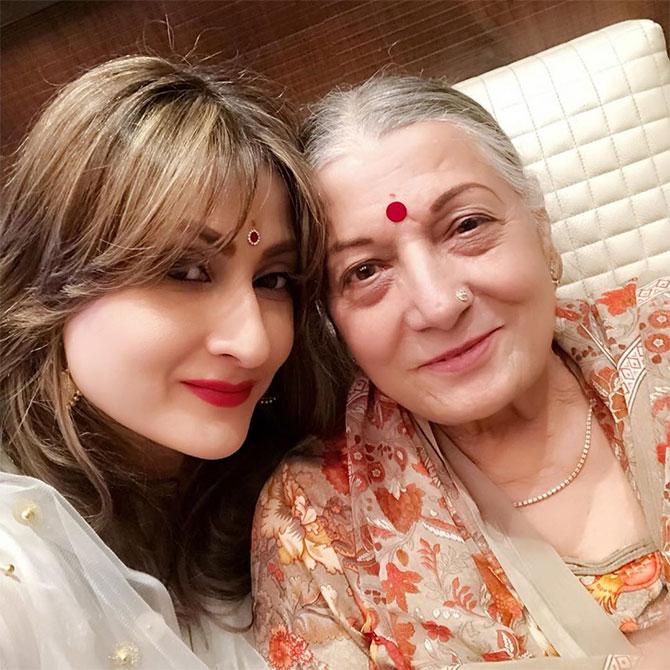 Urvashi Dholakia with mother Kaushal Dholakia.
'Loveeeee My Mummy #happymothersday #2019 @kaushaldholakia: IN EVERY HEARTBEAT OF MINE THERE'S YOUR NAME MUMMY & WILL BE FOREVER'.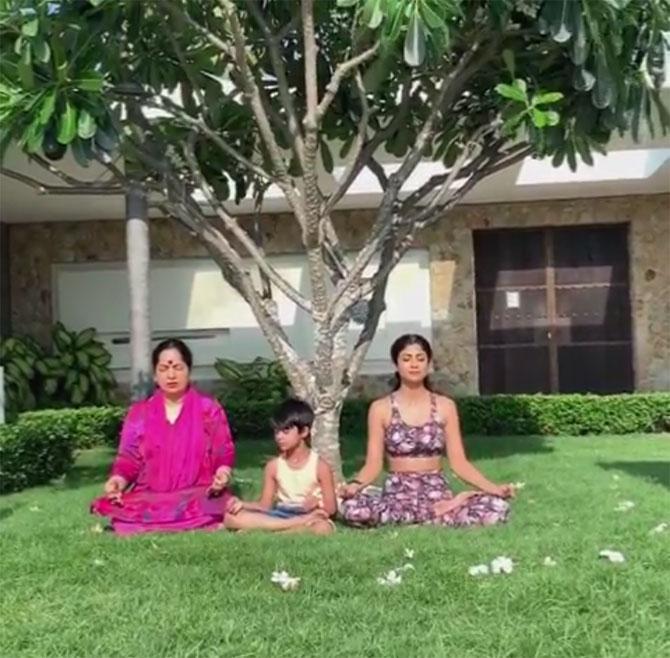 Shilpa Shetty posted a pic with mother Sunanda Shetty and son Viaan Raj Kundra.
'This is how our Mother's Day started... Family that does yoga together stays healthy together'.
Happy Mother's Day to you MA @sunandashetty10, for being the bestest mom evvvveeeerr.. Love is an understatement,I eulogise you Happy Mother's Day to all those wonderful, strong , multitasking supermoms .. My wish and prayer for you all, is that you are in the pink of health.. always. Take care of yourself to be able to take care of your family.#holiday #gratitude #gratitude #kohsamui #samujanavillas #happymothersday #motherhood #unconditionnallove #bond #yogi #meditation #swasthrahomastraho'.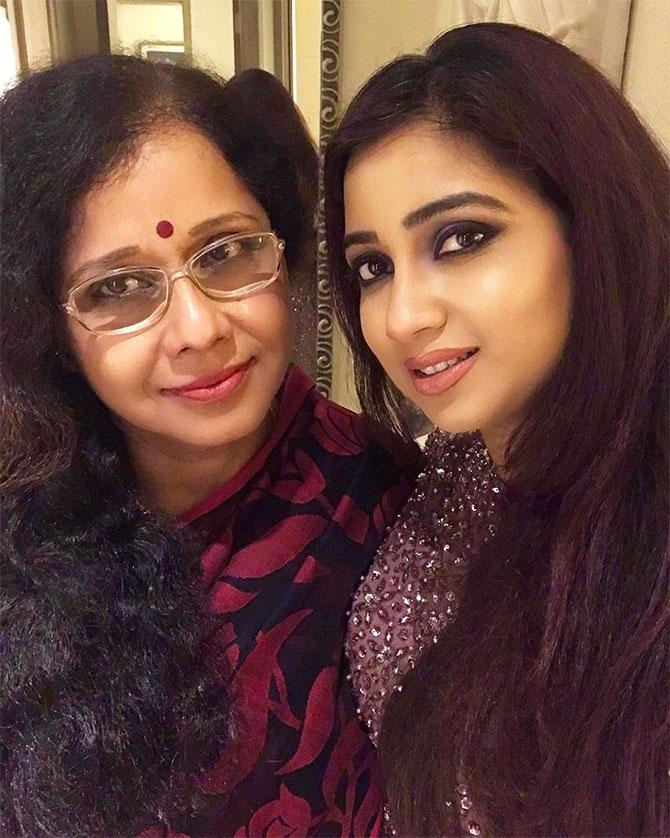 Shreya Ghosal with mother Sharmistha.
'Tujhe sab hai pata, hai na Ma! Happy Mother's Day!'.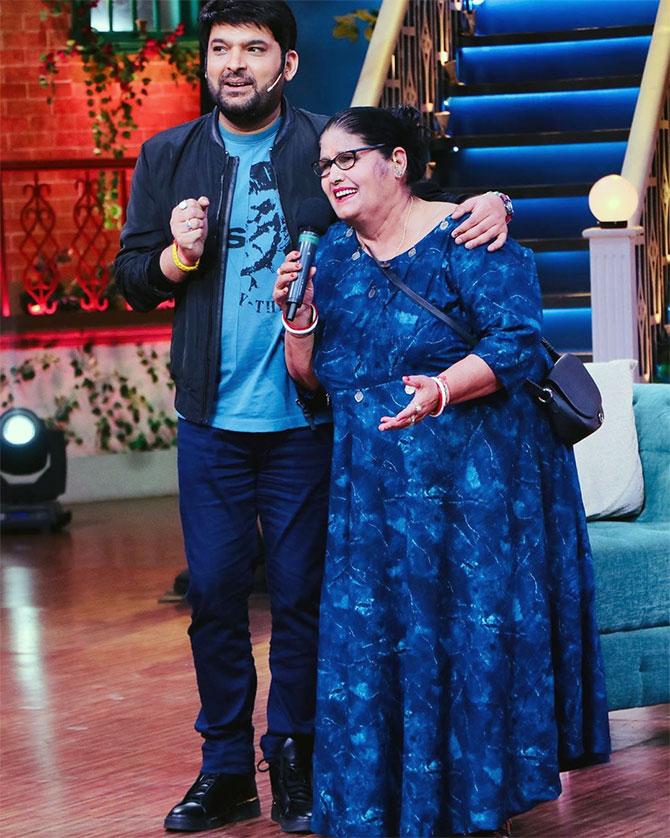 Kapil Sharma with his mother Janak Rani.
'happy Mother's Day to all the mothers in this world.. this world is beautiful because of you #respect #love #unconditionallove You'll know when you have your own'