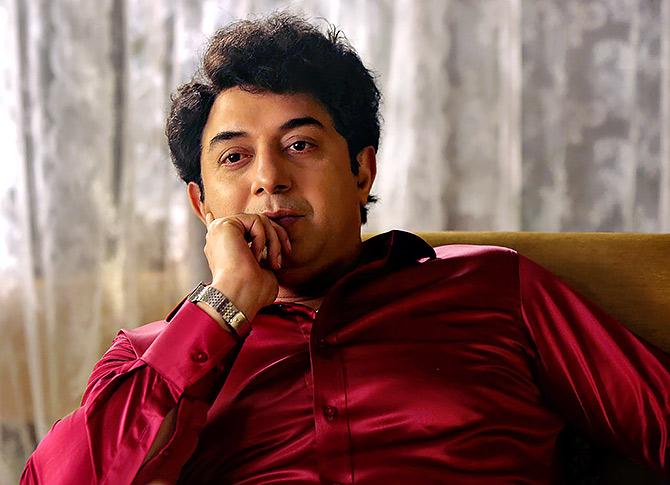 Kangana Ranaut plays J Jayalalithaa in Thalavi.
A few weeks ago, the producers released a glimpse of what Kangana will look like as the late Tamil Nadu chief minister.
And now here comes MGR, Jayalalithaa's political mentor. Arvind Swamy, who we recall from Mani Ratnam's Roja and Bombay, plays the legendary Tamil movie superstar who founded the AIADMK party and then served as Tamil Nadu's chief minister from 1977 to his death in 1987.
January 17 is incidentally, the 103rd birth anniversary of MGR, who was born Marudur Gopalan Ramachandran Menon.
Thalaivi, directed by Vijay, will release on June 26 in Hindi, Tamil and Telugu.
Does Arvind Swamy look like MGR? VOTE!