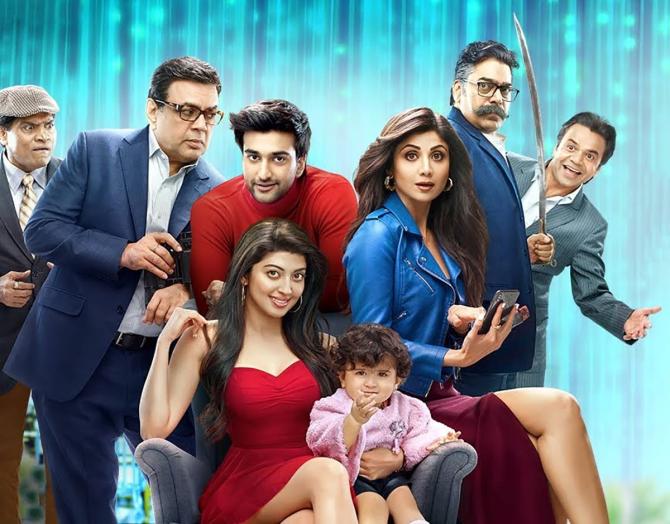 What's the recipe of a potential box office blockbuster?
Well, it needs to have something for the entire family.
And things seem to work better when a child is introduced into the scheme of things.
Priyadarshan's new film Hungama 2 centres around a child, even as he brings together actors like Paresh Rawal, Shilpa Shetty, Meezaan and Pranitha Subhash.
Joginder Tuteja checks back to see how films around children work at the box office.
Baahubali: The Beginning
Box office collection: Rs 117 crore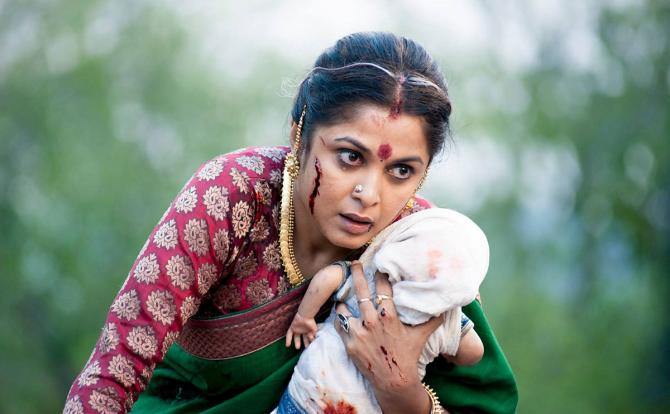 One of the most powerful posters to come out of the Indian film industry is the one that Baahubali: The Beginning boasted of.
With an outstretched hand holding a newborn baby, who would become the future king, arising out of the waters, Director S S Rajamouli set the expectations right at the onset.
The baby, who was cared for by Ramya, grew up to be Prabhas, the 'baahubali', who took on evil.
Bajrangi Bhaijaan
Box office collection: Rs 321 crore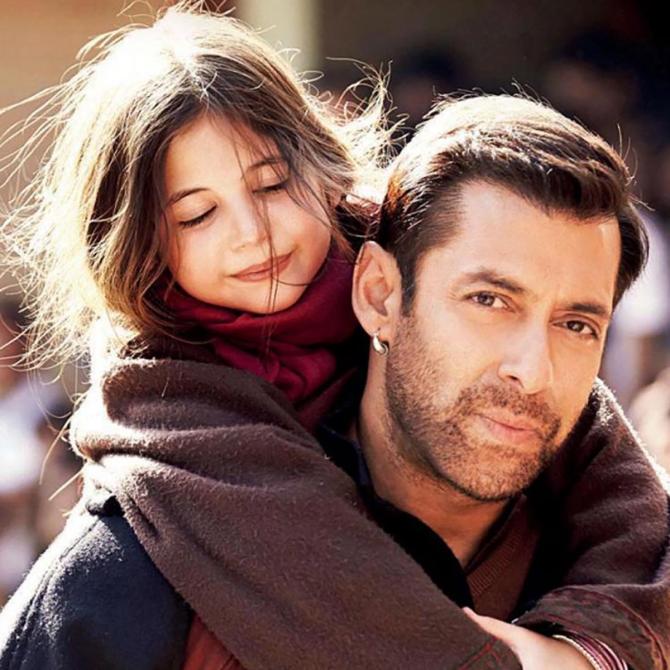 In one of his most emotional roles yet, Salman Khan had a mission to take back a 'lost' Munni (Harshali Malhotra) to her home in Pakistan.
A heartwarming affair with several poignant moments, what added to the drama was the fact that Munni was shown as a mute girl.
The audience approved and the Kabir Khan film emerged as a blockbuster.
Baaghi 2
Box office collection: Rs 166 crore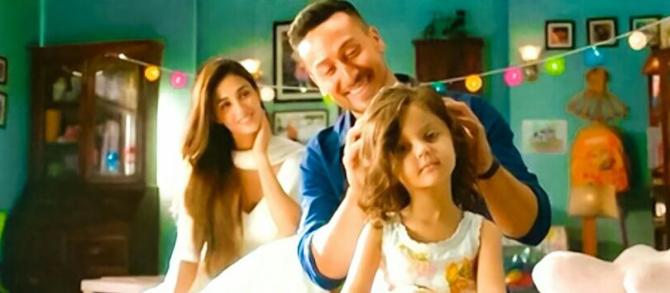 Baaghi 2 may have been a full-on action film, but the story was about a young girl, who was kidnapped.
Tiger Shroff played a young father who had to ensure that the little girl was saved from the bad guys.
Of course, all's well that ends well, and the finale saw father and daughter getting united.
Super 30
Box office collection: Rs 147.30 crore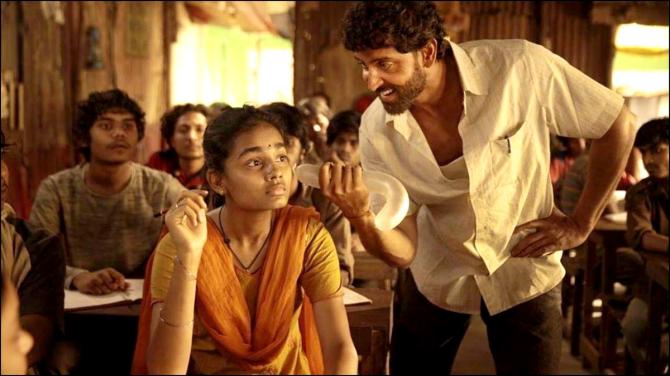 Not one but 30 children came together in Hrithik Roshan's Super 30.
Though the superstar led the show in this Vikas Bahl directed biopic, it was the presence of the teenage children that gave Super 30 a special flavour.
The very genre of the film warranted that there would be several heartwarming moments, as the young students fought against all odds to emerge victorious.
Ra.One
Box office collection: Rs 115 crore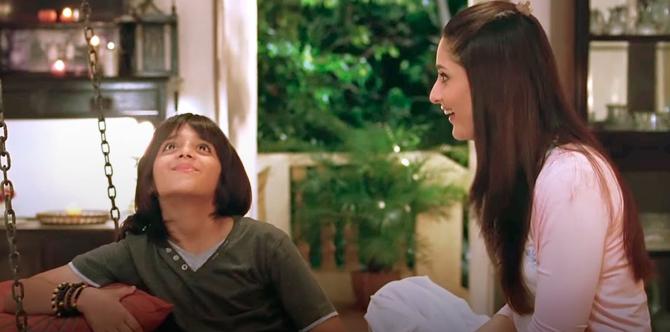 If the child hadn't wanted a super-villain who could never be defeated, the core plot of Ra.One wouldn't have taken birth.
The film was about Shah Rukh Khan and Kareena Kapoor Khan's son, who wanted a virtual reality game that was truly challenging.
This one was a one-of-a-kind sci-fi film designed for children and adults alike.
Shivaay
Box office collection: Rs 100.30 crore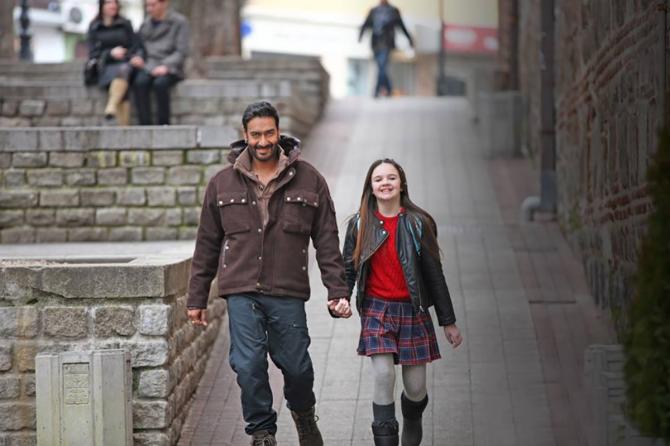 In his three decade career, Ajay Devgn has done a number of films where he has played a father.
In fact, in his very first film Phool Aur Kaante, he played a father whose son gets kidnapped.
It happened again in Shivaay, where this time, his daughter gets kidnapped by the Russian mafia.
While Devgn directed this film himself, he has produced children-friendly films like&Raju Chacha and Toonpur Ka Superhero.
Heyy Babyy
Box office collection: Rs 50 crore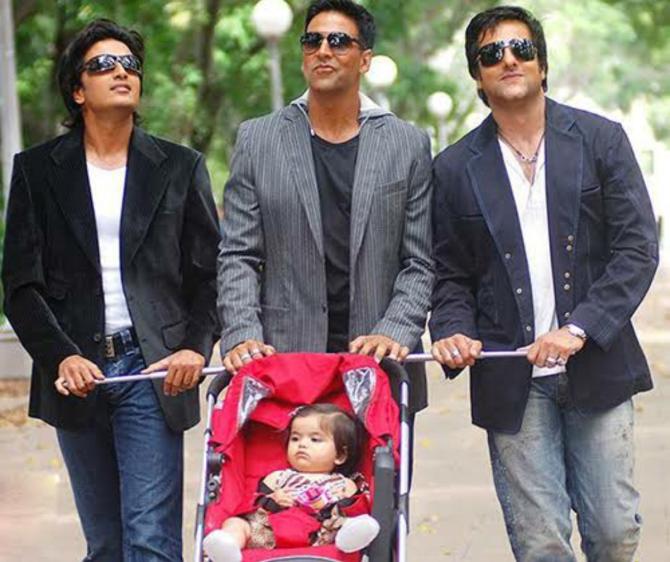 Vidya Balan had played a mother in Heyy Babyy, but with a twist.
None of the three heroes -- Akshay Kumar, Fardeen Khan and Riteish Deshmukh -- know who the father of her child is.
Director Sajid Khan spun together a family film with several fun moments.
Audiences loved it and made it a hit.
Jab Pyaar Kisi Se Hota Hai
Box office collection: Rs 12 crore
While Salman Khan is playing macho roles these days, about two decades ago, he played father to a young boy (played by Aditya Narayan).
The film's plot featured the child as someone who simply knocked on the door, entered the house and announced that he was the man's child.
Even as Salman wondered how this happened, the bond that developed between him and Aditya as the film progressed was heartwarming to watch.