Don't miss these amazing pix!
We love it when actors post their childhood pictures!
Siddhanth Kapoor treated us to some lovely throwback pictures from his 7th birthday party.
Can you recognise these tiny tots, who are Bollywood stars today?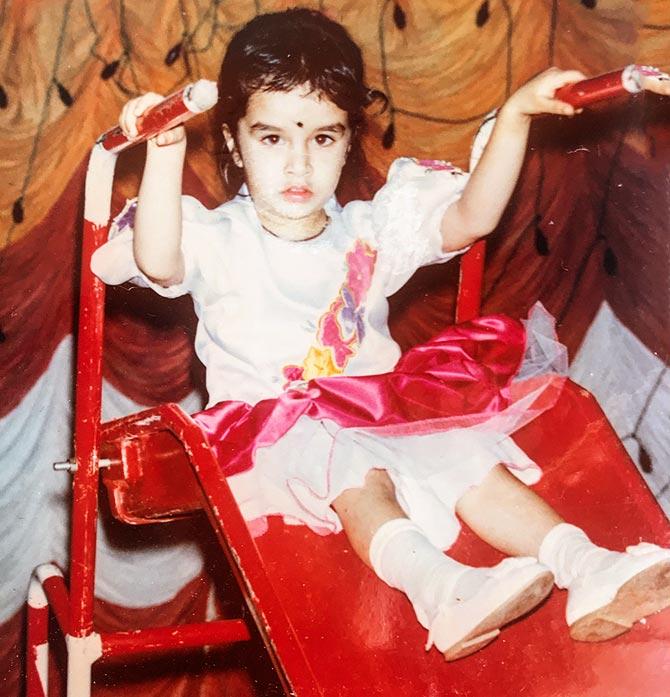 Shraddha Kapoor -- Siddhanth's sister -- looks cute as a button.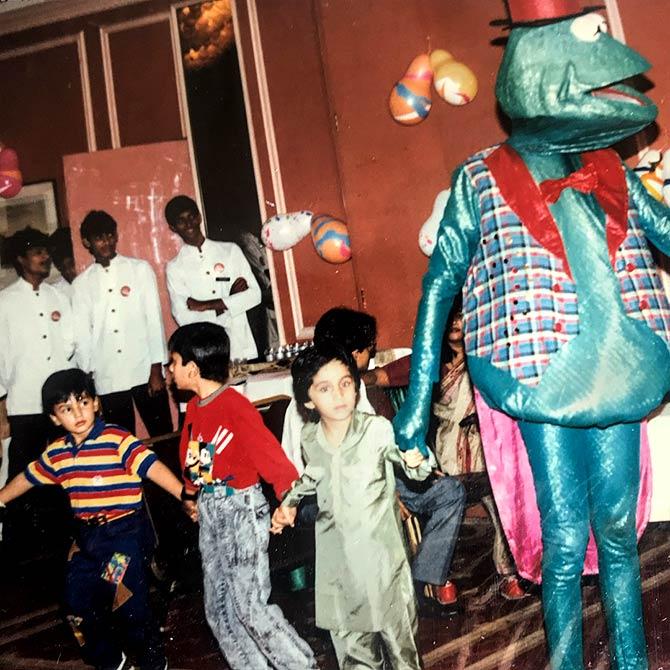 Arjun Kapoor, Ranbir Kapoor and Siddhanth hold hands with a frogman!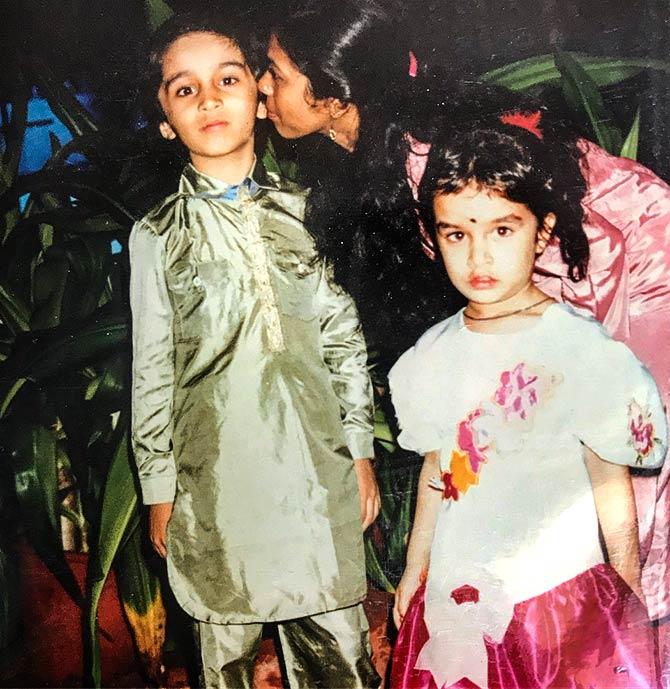 The Kapoor siblings: Siddhanth and Shraddha.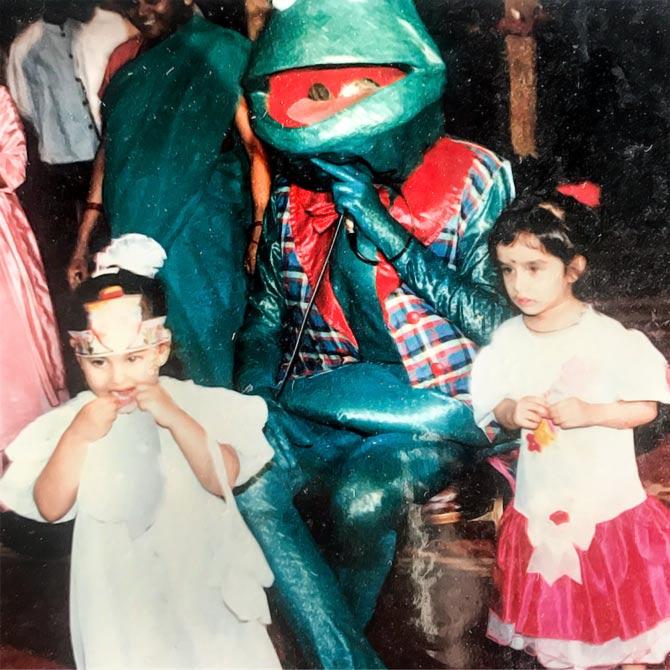 Sonakshi Sinha joins Shraddha.
Sona tweets about this picture: 'his #throwbackthursday lets throw way back, to some birthday party, thats @shraddhakapoor and me (obviously trying to chew on something) with a suited up frog that is making a very questionable gesture at a kids birthday bash. Bad froggy! Thanks for this gem @siddhanthkapoor #partyanimals #ninetieskids #ninetiesfashion #frockfever.'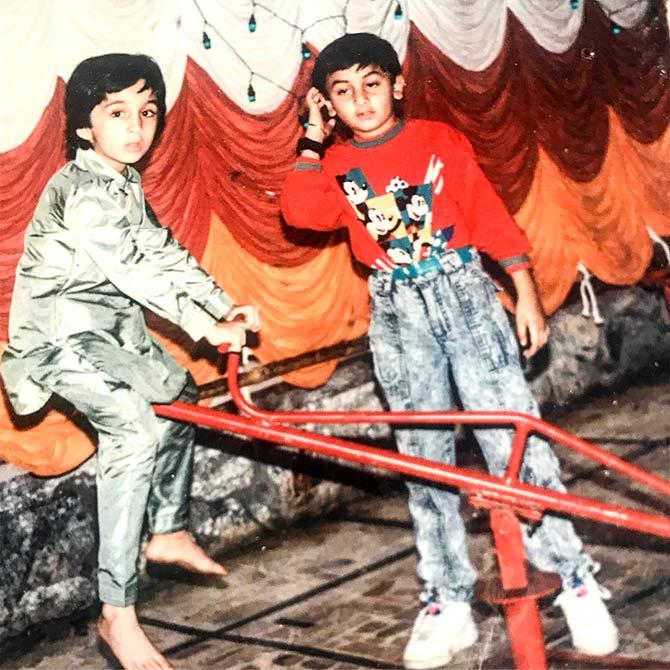 Ranbir waits for his turn on the seesaw.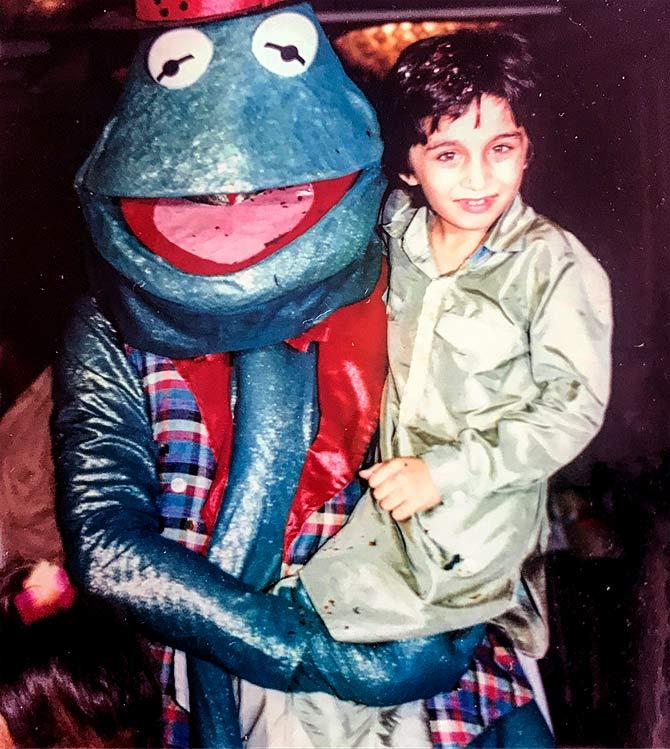 The birthday boy.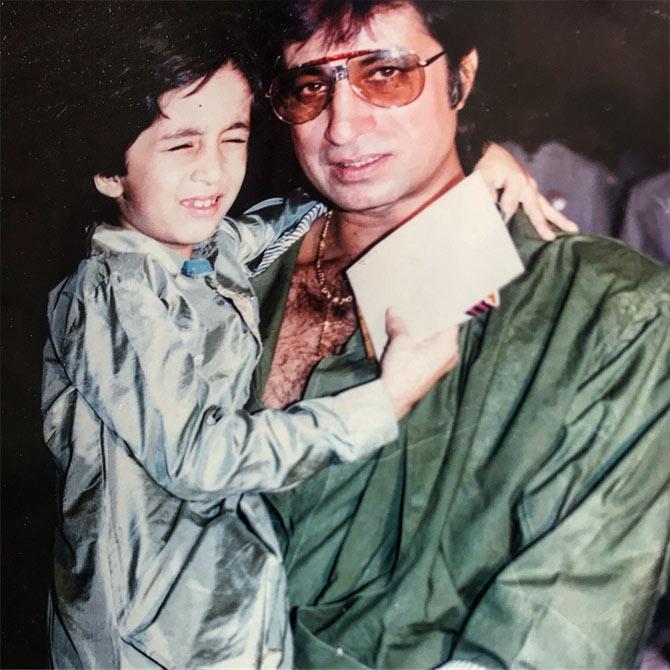 Papa Shakti Kapoor with Sid.
Photographs: Kind courtesy Siddhanth Kapoor/Instagram