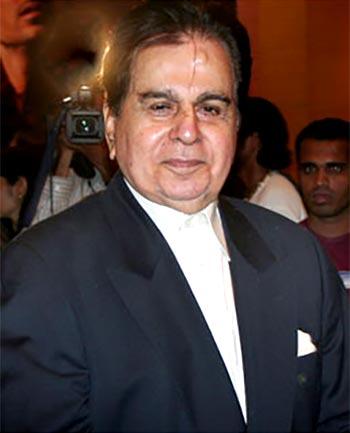 Dilip Kumar, who was admitted to Mumbai's Lilavati hospital with a lung infection, is recovering well.
Actress Farida Jalal, a close family friend, says, "Dilipsaab is out of danger and out of the ICU. He suffered from a bout of pneumonia which, at his age, is very dangerous. But he is under excellent medical supervision."
She adds the danger is over, though he still needs to be watched over carefully.
"He is responding well to the treatment. He is cheerful." Udaya Tara Nayar, another close friend says.
With the news of Dilipsaab's recovery comes the alarming intimation of his wife Saira Banu's failing health.
Says a family friend, "Sairaji is not taking care of her health at all. There are so many doctors looking after Yusufsaab, why can't she tell one of them to check her health out? But Sairaji says later. For 40 years Yusufsaab's well-being is all that has mattered to Sairaji. She has never cared about herself."