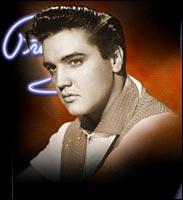 Elvis may have left the building, but that hasn't stopped the cheques from coming in. Business magazine Forbes has released its annual list of highest-earning dead celebrities, and The King heads the list yet again.
Elvis' annual income is an estimated $44 million, gleaned from royalties and percentages of merchandising deals. This goes towards Elvis Presley Enterprises, owned by his daughter Lisa Marie.
Second on the list is Peanuts creator Charles M Schulz, the man responsible for more than half the newspaper-reading world waking up to the antics of Snoopy, Charlie Brown and Linus.
JRR Tolkien rounds up the top three, his Lord Of The Rings enjoying a massive revival, thanks to the Peter Jackson films which generated great hype, multiple Oscars, and renewed interest in the classic fantasy novels from a new generation of readers.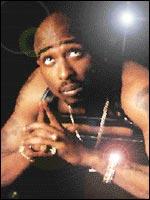 A Forbes.com spokesman said: 'The earning power of most deceased people, even famous ones, slows considerably or stops altogether when they die. But for a select few, the pay cheques keep coming and some draw even bigger pay-days than when they were alive.'
The first three places have remained unchanged for the second year running. New entrants to the list this time include Freddie Mercury, lead singer of Queen, riding largely on the greatly successful Broadway musical making waves across the world. Also featured is Cole Porter, his life having just been captured in De-Lovely, where he is played by Kevin Kline.
The complete list is as follows:
1. Elvis Presley $40m 
2. Charles Schulz $35m 
3. JRR Tolkien $23m 
4. John Lennon $21m 
5. Theodor 'Dr Seuss' Geisel $18m
6. Marilyn Monroe $8m
7. George Harrison $7m
=7. Irving Berlin $7m
=7. Bob Marley $7m
10. Richard Rodgers $6.5m
11. George and Ira Gershwin $6m
=11. Jimi Hendrix $6m
=11. Alan Jay Lerner and Frederick Loewe $6m
=11. Cole Porter $6m
15. James Dean $5m 
=15. Dale Earnhardt Sr $5m
=15. Jerry Garcia $5m
=15. Freddie Mercury $5m
=15. Tupac Shakur $5m
=15. Frank Sinatra $5m