Are you ready for Mowgli?
It was a rare sight to see two centres of film-making -- Hollywood and Bollywood -- share the same stage to talk about Netflix's Mowgli: The Legend of the Jungle, Andy Serkis's take on Rudyard Kipling's classic story about a man cub raised by wolves in the jungles of India.
The film's Indian voice cast -- Abhishek Bachchan, Madhuri Dixit, Anil Kapoor and Kareena Kapoor Khan -- and their Hollywood counterparts -- writer-director Serkis, Batman Christian Bale, child actor Rohan Chand and Freida Pinto -- introduced the film's Hindi trailer in Mumbai, and walked the red carpet for its world premiere.
It was interesting to see talents from two industries mingle over a story, written by a British writer, who was born in colonial India. The tale itself follows a boy caught up between two different worlds -- mankind and animal kind.
Mowgli: The Legend of the Jungle will stream on Netflix from December 7.
Hitesh Harisinghani/Rediff.com brings us scenes from the world premiere: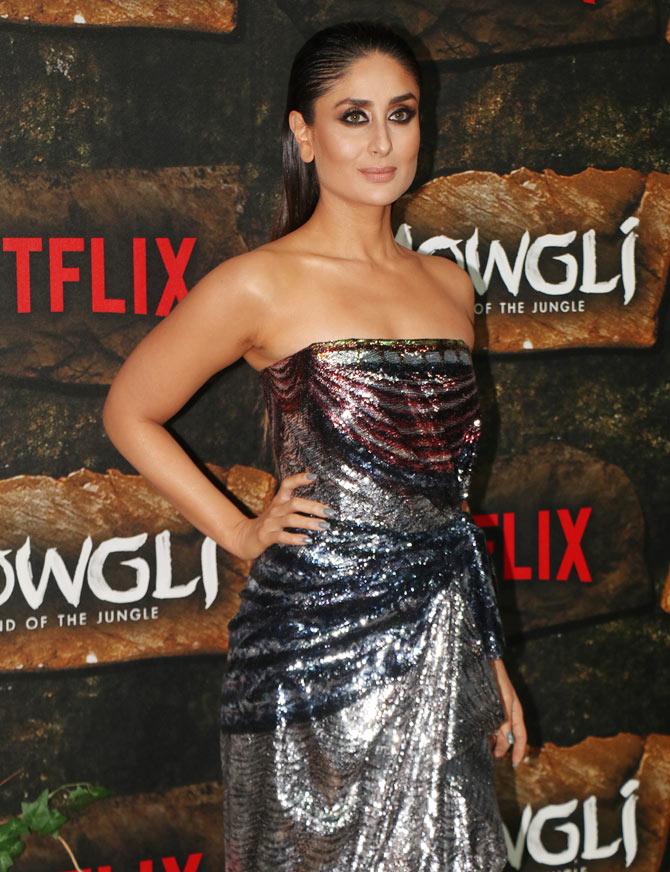 Kareena Kapoor Khan lends her voice to the film; she plays Kaa.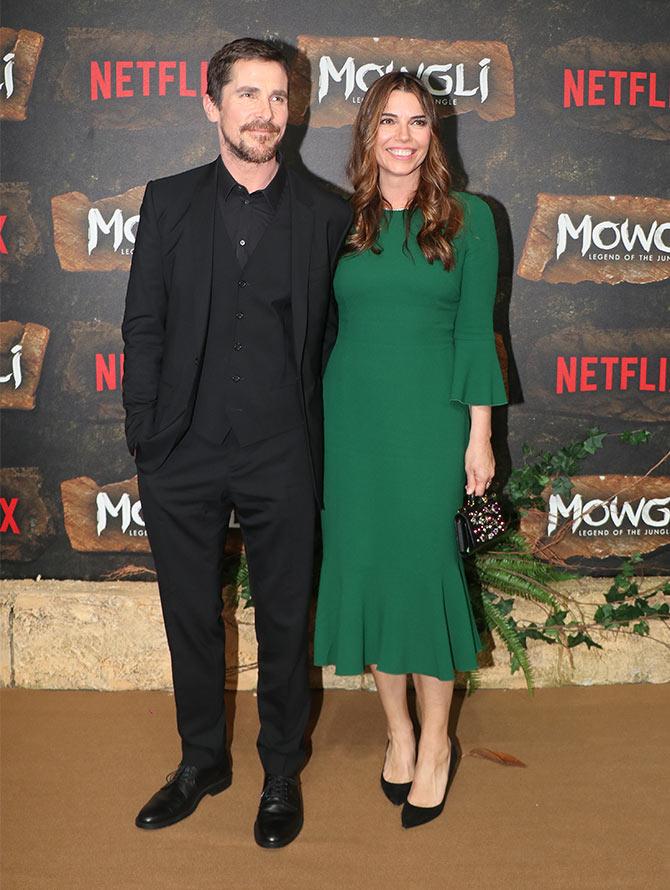 Christian Bale traveled to Mumbai with his missus Sibi Blazic.
Bale, who has voiced Bagheera, an elder brother-mentor to Mowgli, said it was important to present the film in India.
The actor said he found a lot of similarities between the three central characters -- Mowgli, Bagheera and film's antagonist Shere Khan.
But Bagheera, despite being caged by humans, does not hate the man cub and forms an emotional bond with him.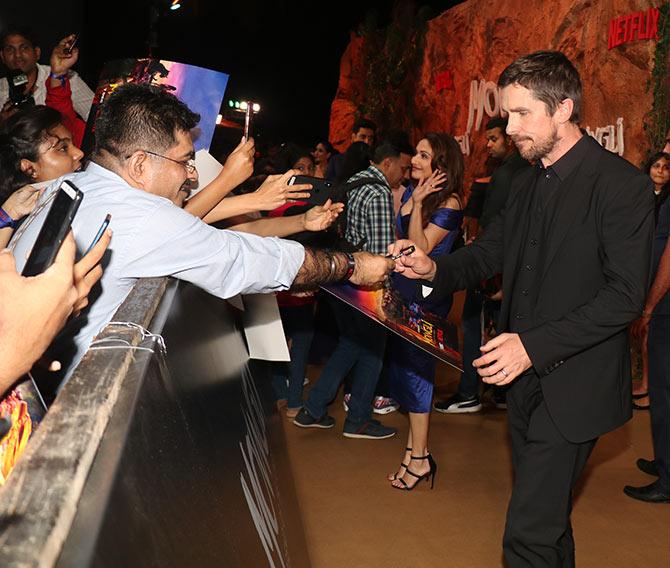 Bagheera is also the only character, who understands how Mowgli is torn about his identity.
"Like Mowgli, Bagheera had to work out who he was. He has taken the damage and turned it into love and positivity whereas Shere Khan has taken it and turned it into bitterness and hatred," Bale said.
Serkis is ahead of the pack when it comes to performance capture and Bale said he would often turn to his director to understand the nuances of the technology.
"He (Serkis) has always been a phenomenal actor. He has really mastered this whole performance capture thing... He would guide me on that," Bale said.