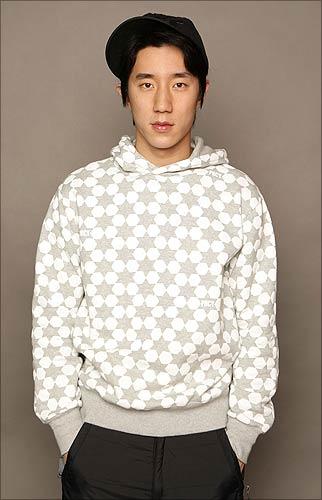 There's another Chan in town and he goes by the name of Jaycee.
Born Jaycee Chan Jo-Ming, this 26-year old American actor, singer, composer, lyricist and guitarist (whew!) is the son of Hong Kong's famous martial arts star Jackie Chan. His mother is Taiwanese actress Lin Feng-Jiao.
Jaycee, whose film, The Drummer, written and directed by Kenneth Bi, was screened at the ongoing 2008 Sundance Film Festival on January 23 in Utah, USA, was born two days after his parents got married in Los Angeles.
After studying in Hong Kong till the age of 15, Jaycee returned to Los Angeles.
While we don't know if he could match his Dad's action stunts, Jaycee has some talents of his own. The guy, who plays the piano, drums, and bass guitar, released his first, self-titled, CD, Jaycee in 2004, which earned him many music awards in Asia for Best New Male Singer.
Photograph: Getty Images