Why does Bryan Adams like India so much?
Most Western music acts perform in India once at best during their careers.
This is Bryan Adams's fifth concert tour in India.
Indian audiences still adore the singer who has, alas, been out of sync in his native North America.
Indians just can't get enough of his greatest hits, Summer of 69, 18 Till I Die, Everything I Do, I Do It For You...
For someone who turns 59 on November 5, Bryan sure has energy befitting a rocker in his 20s.
Other rockers would baulk at back-to-back concerts in different cities. Not our favourite Canadian (sorry Justin).
Friday's concert in Mumbai comes a day after the one in Hyderabad. Bryan then flies to Bengaluru for another concert on Saturday and ends his Indian sojourn with a concert in Gurugram on Sunday. Phew.
All these shows are part of the Ultimate Tour where he will perform in 66 cities across four continents.
After a short birthday break, Bryan resumes his rocking in Ljubljana, Slovenia, 17 days after he gets a year closer to 60.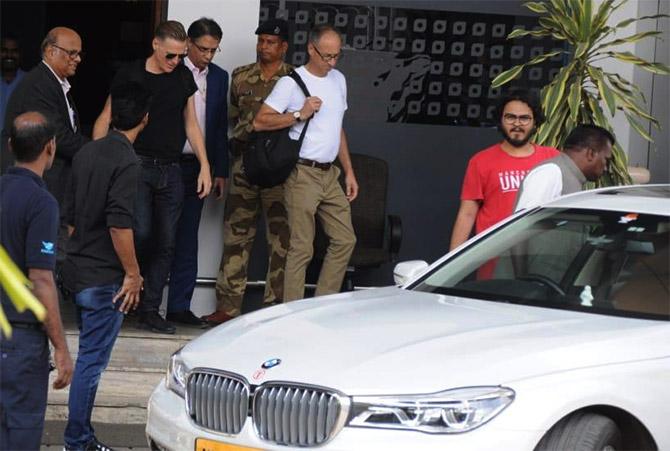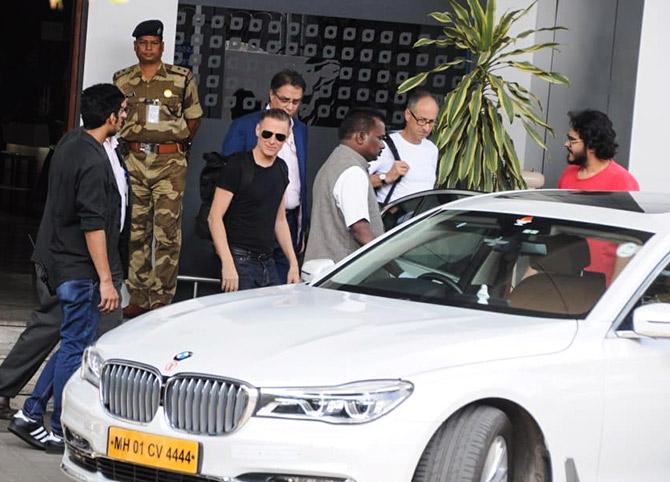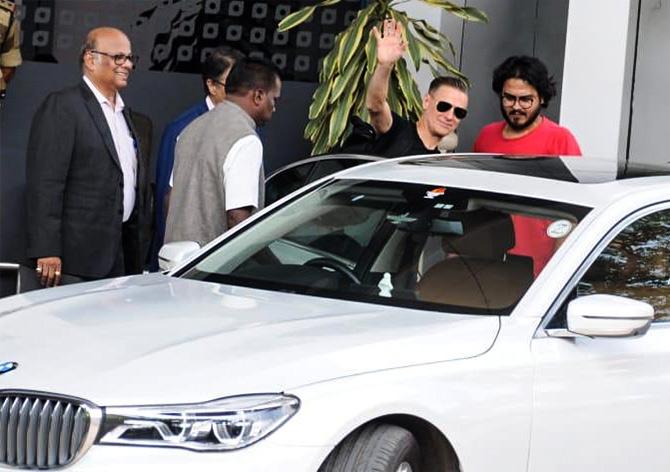 Photographs: Pradeep Bandekar