Just where did Bollywood spend New Year's Eve? They tell us.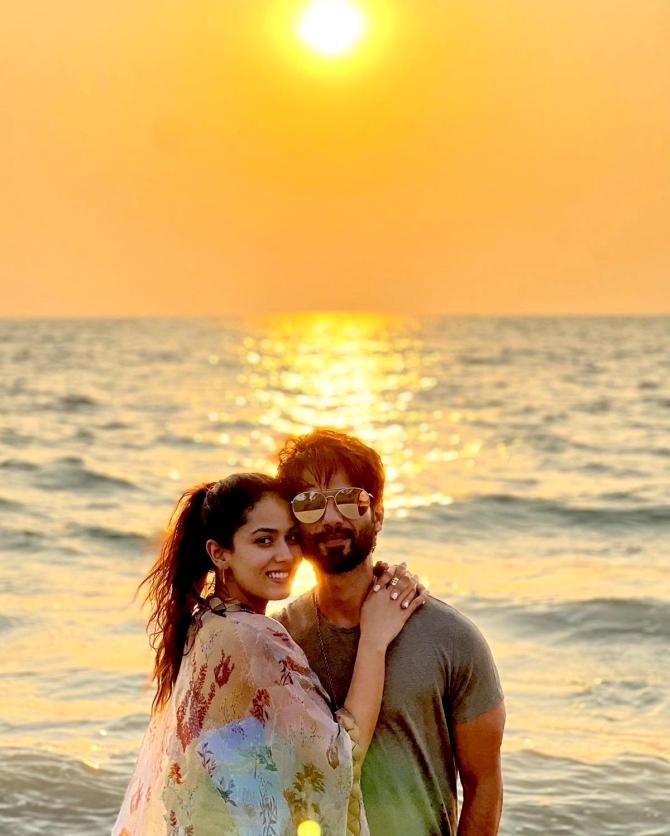 Shahid Kapoor and his wife Mira bring in the New Year at an undisclosed location.
He writes: 'Keep it real and make it count. Happy new year everyone. Be worthy and thankful. Have an amazing year.'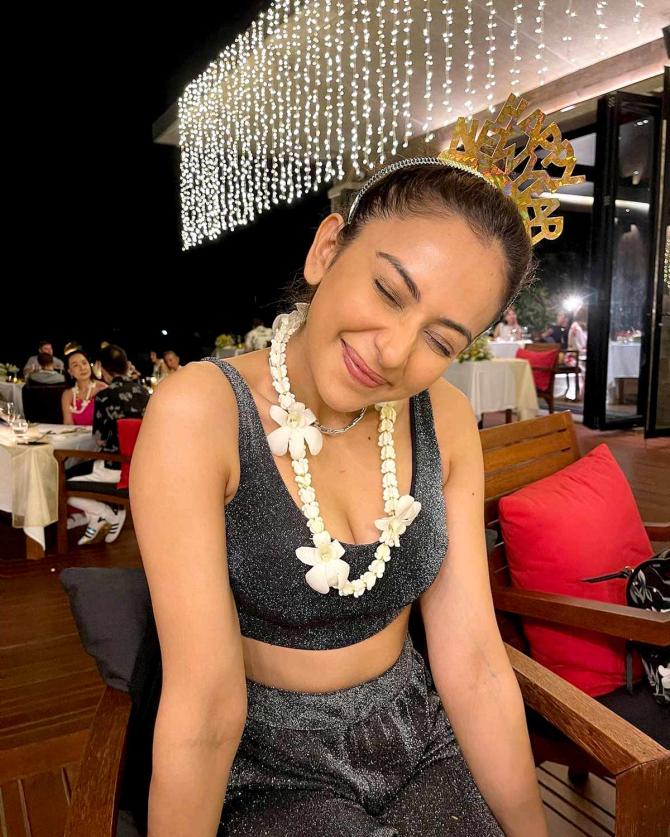 Rakul Singh shares a picture from her Phuket holiday and writes, 'Mantra for 2023 .. always keep the child in you alive.. smile, laugh, imagine, create, grow and live freely happy new year to all you lovely people.'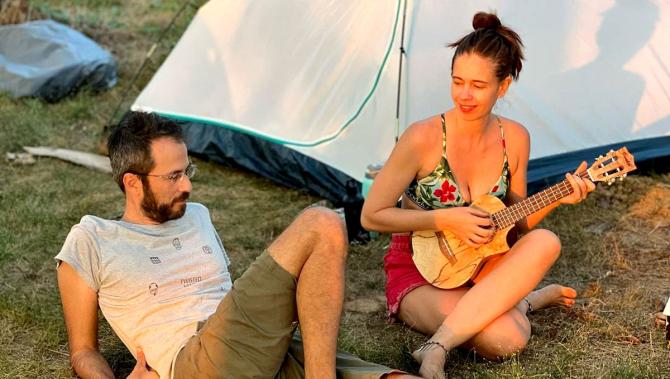 'Grateful for love, family, friends and beautiful sunsets...' says Kalki Koechlin sharing a picture with her partner, Guy Hershberg.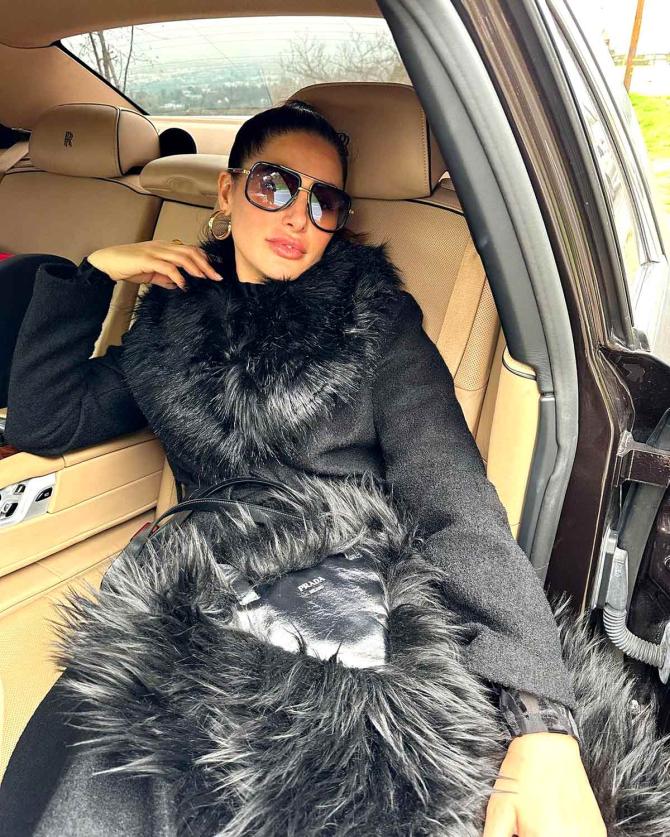 Nargis Fakhri, who was working on New Year's Eve in Los Angeles, writes, 'Looking forward to what 2023 will bring. And wishing you all a prosperous, peaceful & happy new year!'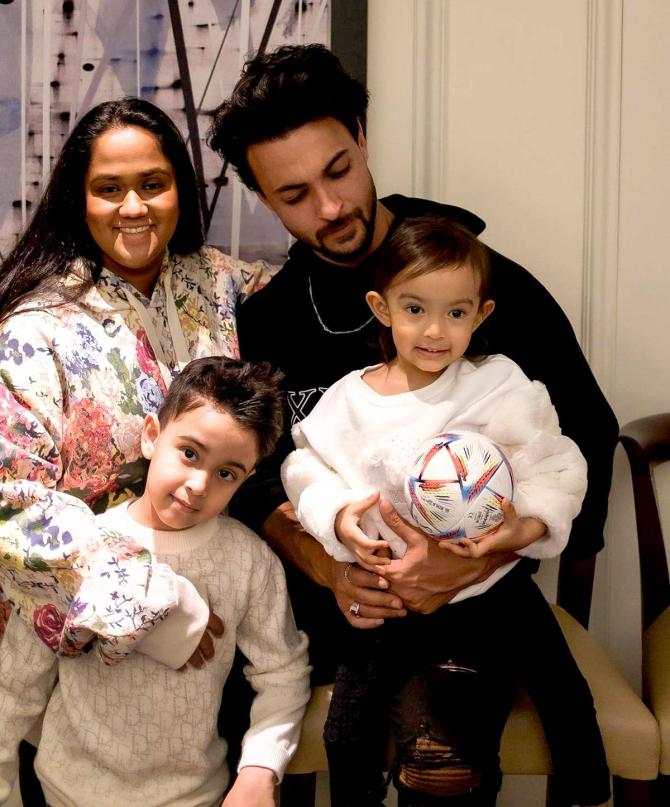 Aayush Sharma spends New Year's Eve with his family -- wife Arpita and children Akhil and Ayat -- in Dubai. 'Saal naya, magar rishte wahi poorane...,' he says. 'Wishing you all a very happy new year.'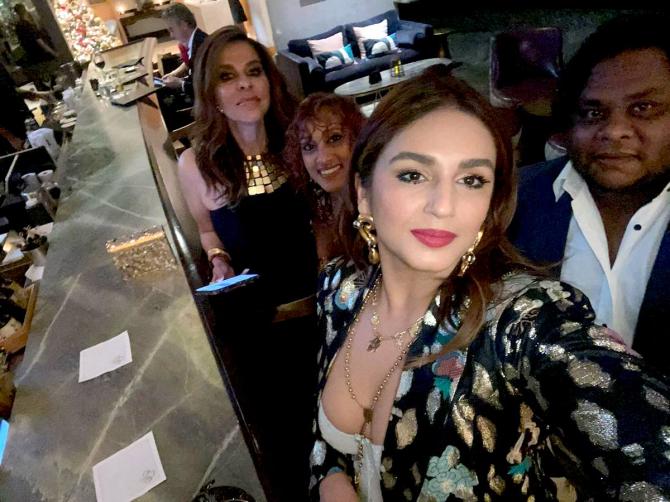 Huma Qureshi celebrates with friends in Miami and writes, 'Happy new beginnings ... 2023 welcome!'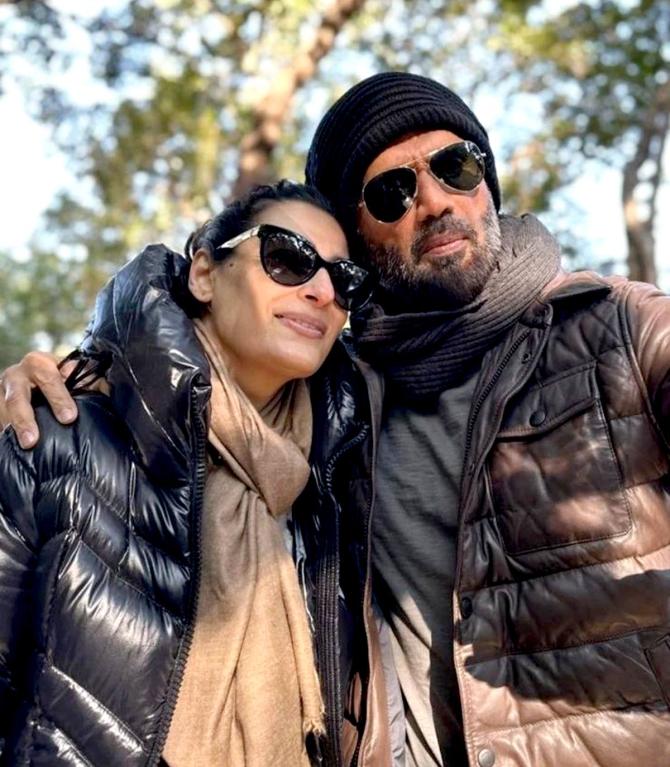 Suniel Shetty holidays with wife Mana in Bandhavgarh, Madhya Pradesh and posts, 'There is nothing like the soft morning light, that leads us to new beginnings.
'Thank you everyone who have walked with us in the last year, and thank you all who would join us in the coming year.
'Here's wishing a very happy and prosperous new year 2023. #HappyNewYear #2023 #newbeginnings.'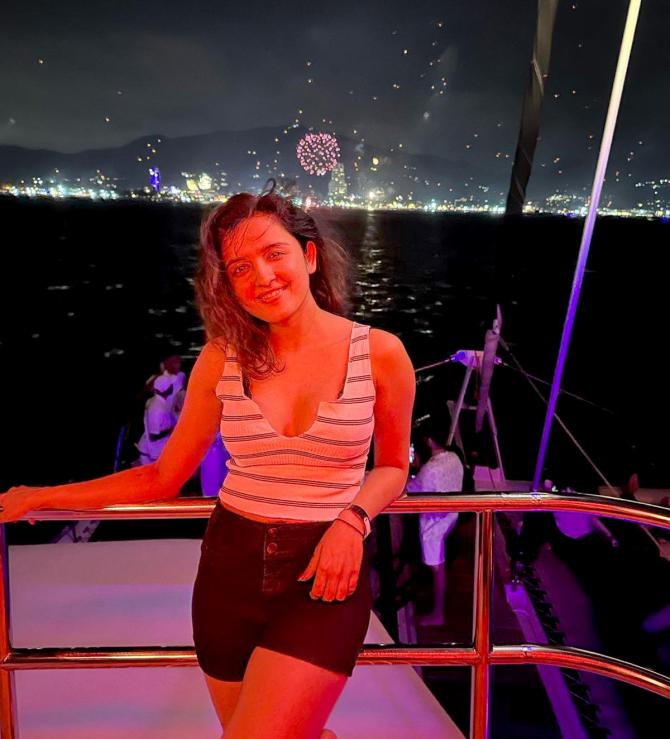 'Magic in the air. Happy New Year everyone!!' says Shirley Setia from Phuket.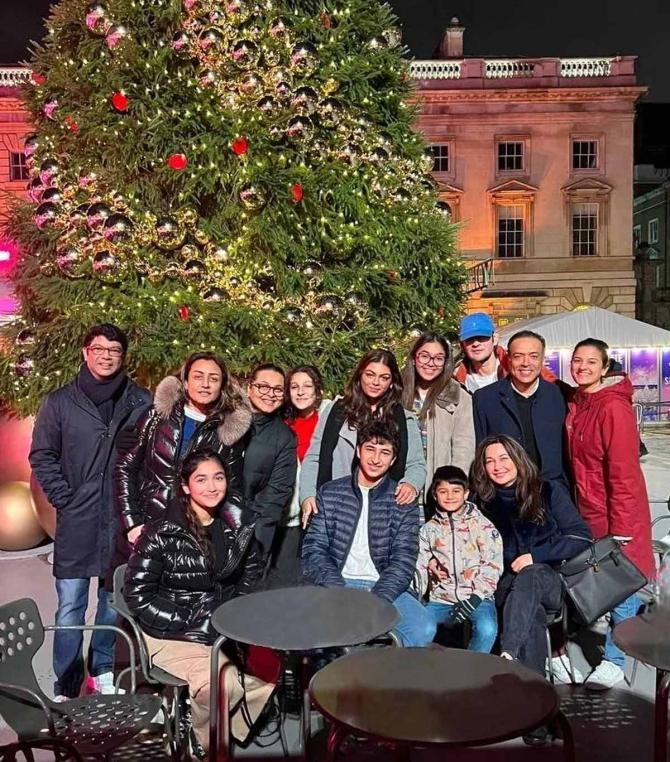 Mahesh Babu celebrates New Year in Switzerland with wife Namrata Shirodkar, children Sitara and Gautham, sister-in-law Shilpa Shirodkar, her husband Aparesh Ranjit and their daughter Anoushka.
Namrata writes, 'As we begin the new year, I just want to thank all the special people in my life who have listened without judgement, cared for me and loved me no matter what!!
'Leaving behind the last year with many goods and bads and looking forward to the new one!! Happy new year everyone!! #2023.'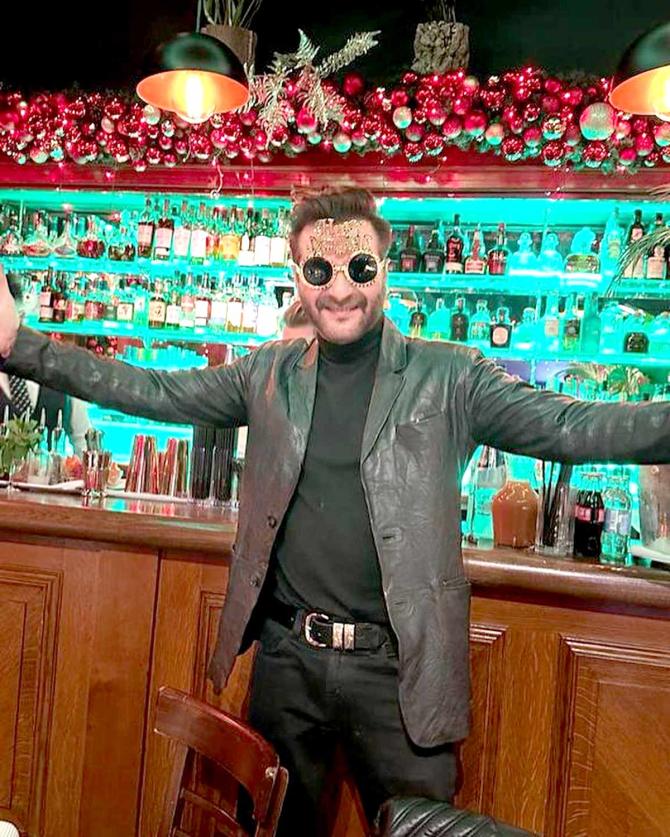 Sanjay Kapoor hits the bar in London.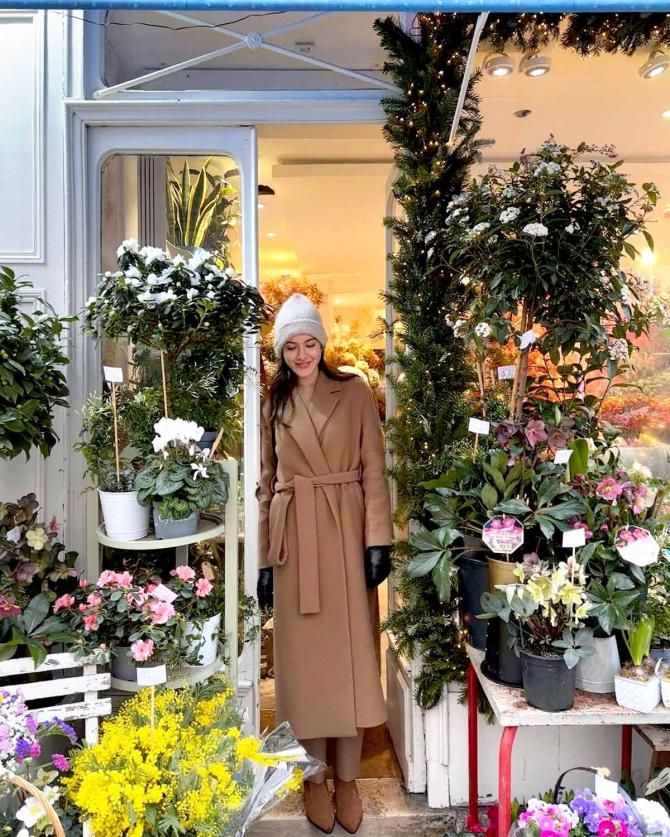 His daughter Shanaya Kapoor is in Paris and she spends her day like this: '1/1/23 treat yourself with some flowers, hot choco & make a little wish.'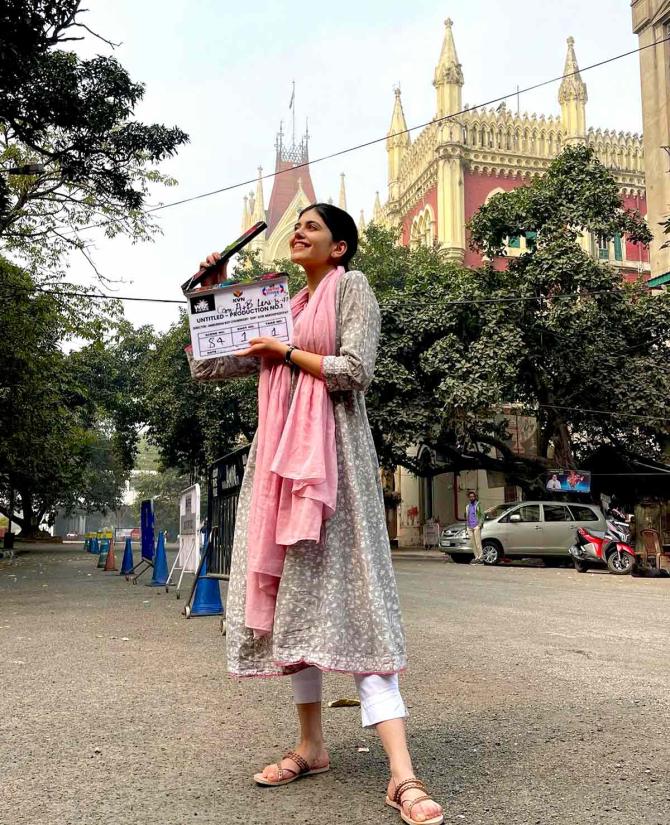 Sanjana Sanghi spends the first day of the year at work and writes, 'The morning of January 1st, 2023. Well spent. There's magic on Calcutta's streets. Thank you for giving me so much love every step of the way.'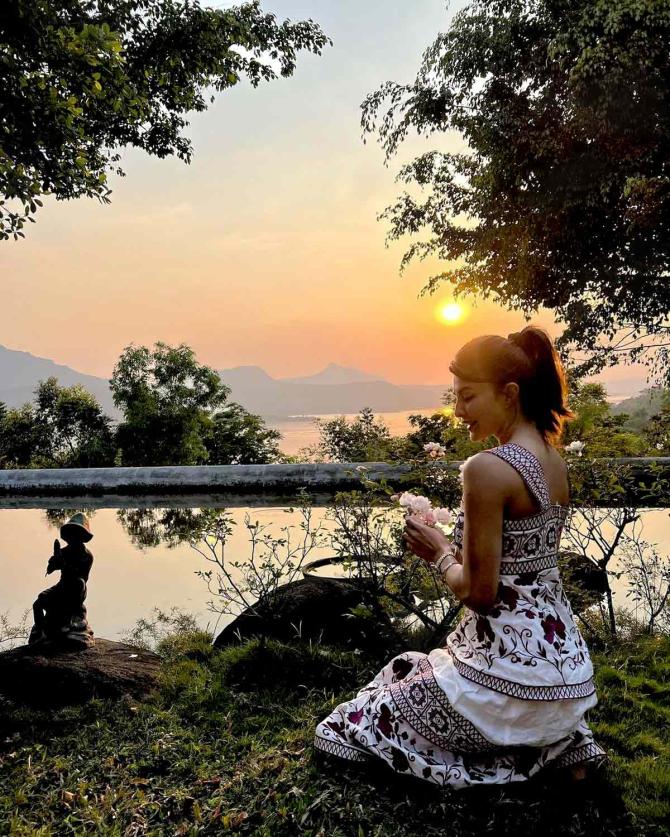 Jacqueline Fernandez takes in the first sunset of 2023.
Nimrat Kaur visits the Pench Tiger Reserve, Madhya Pradesh: 'Our first sun rise of the year was in the thick of the Pench forest, the air was crisp and freezing and our hearts were filled with wonder and pure joy just being.
'Birds chirped, tigers growled, deer alarm calls were abundant, peacocks were casually strolling to count a few things…
'The year book of 2023 couldn't have had a better start than from the land of the Jungle Book!!'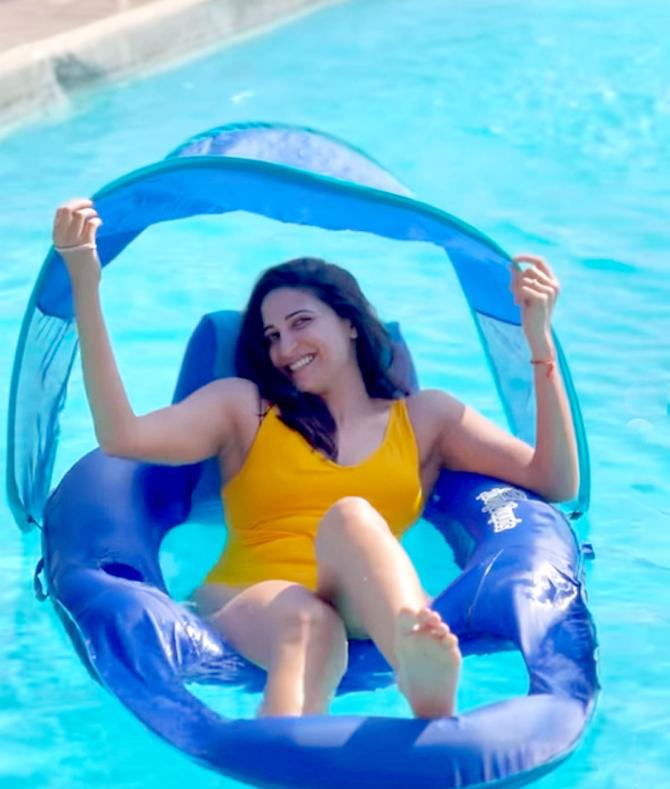 '01. 01. 2023 Sunrise. Morning hike. Pool time. Best day!' says Aahana Kumra.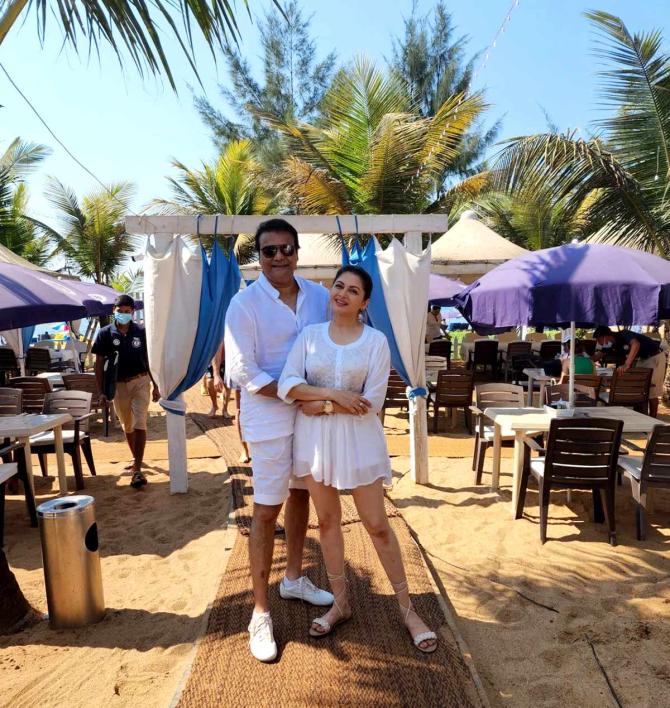 Bhagyashree spends New Year's Eve in Goa with husband Himalaya.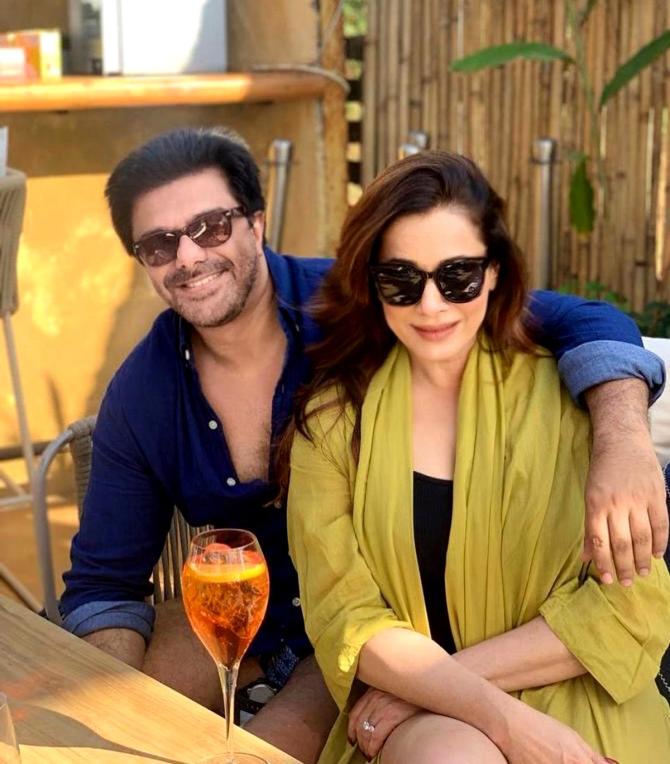 Neelam and Samir Soni were in Goa too.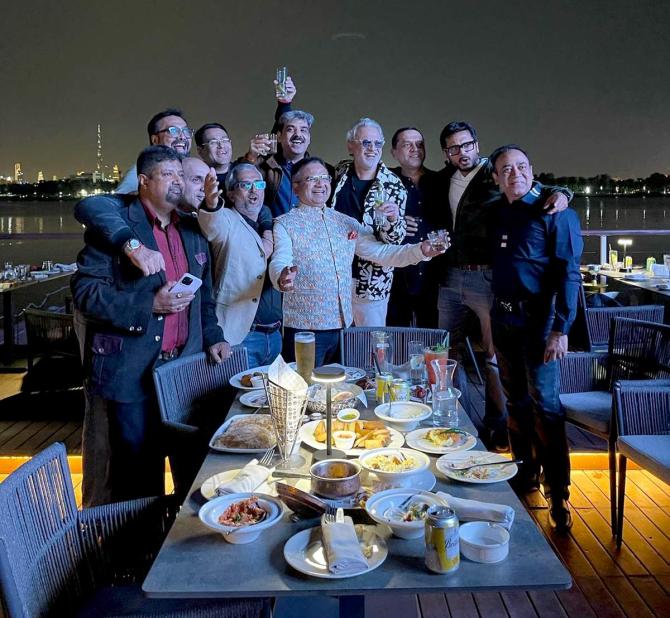 Anurag Kashyap rings in New Year's with his schoolmates in Dubai.